Our recipe for tofu satay is a delicious blend of sweet, spicy, salty, and savory flavors. Creamy peanut butter serves as the base for the sauce, which is flavored with Thai curry paste, soy sauce, and honey. The tofu is sous vide in the flavorful sauce, fully infusing it with flavor. We thread the tofu onto skewers to make flipping them easier during the broiling process, but this step is completely optional; the pieces of tofu can be flipped with a spatula or fork instead. Finish the dish with a shower of crushed peanuts for a crunchy contrast to the soft tofu.
Tofu Satay with Sweet and Spicy Green Beans
Please always check your food to ensure your food has been cooked to safe serving temperatures. Please see our guide
here
for recommended FDA Time & Temperatures.
Servings: 4
Difficulty: 3 hours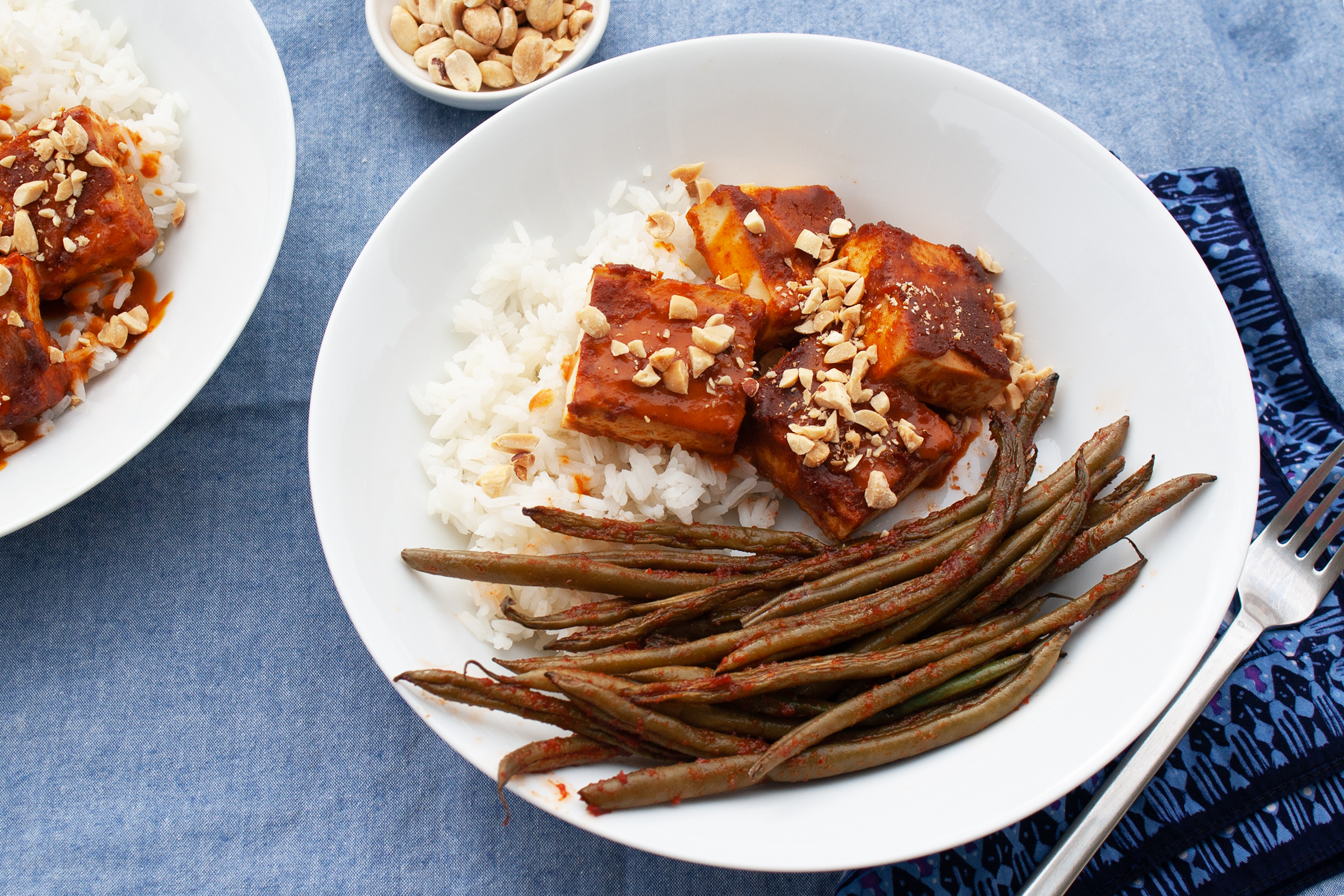 Ingredients
1 package (14 oz) firm tofu, drained
¼ cup smooth peanut butter
2 tbsp red Thai curry paste, divided
1 tbsp soy sauce
2 tbsp honey, divided
8 oz green beans
1 cup jasmine rice
2 tbsp peanuts, crushed
Directions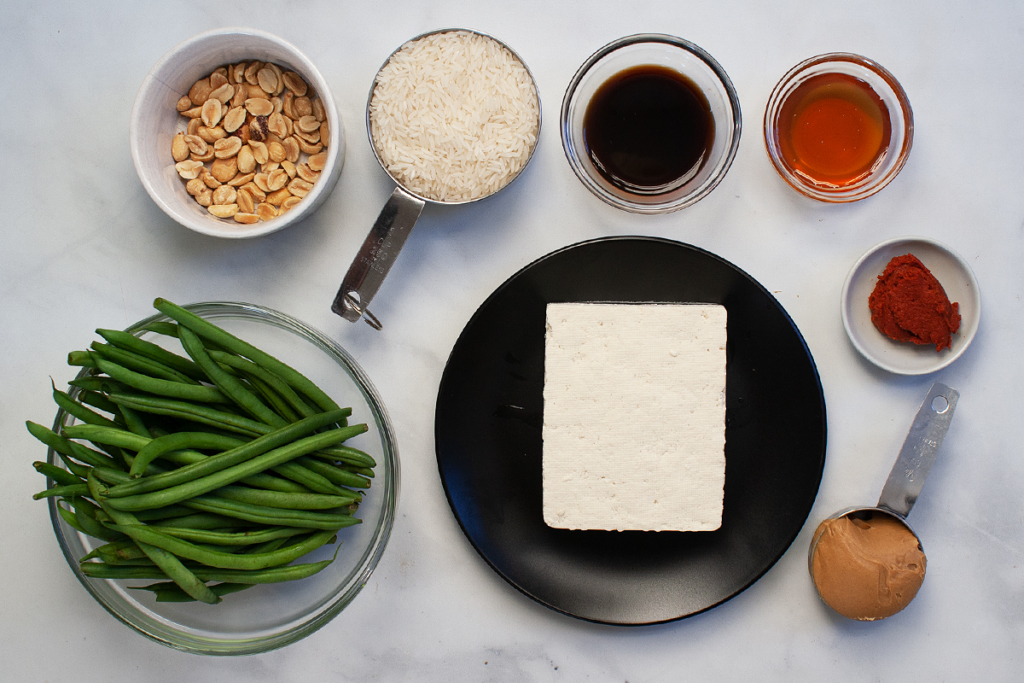 1) Cut tofu into ½-inch wide planks and lay out flat on a kitchen towel. Lay another kitchen towel on top of the tofu and then place a heavy pot or skillet on top of the towel to drain.
2) In a large bowl whisk together peanut butter, 1 tbsp red curry paste, soy sauce, and 1 tbsp honey until smooth.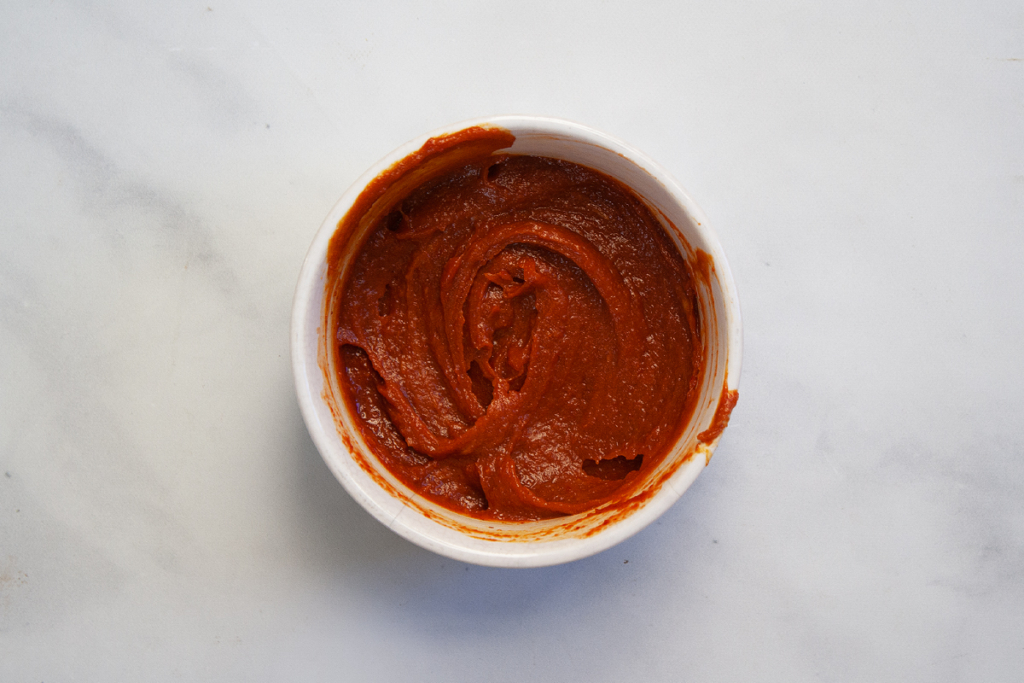 3) Blot tofu with paper towels, season liberally with kosher salt, and then rub all over with half of the peanut sauce. Transfer tofu to a vacuum bag and seal. Place tofu in a Suvie pan, fill with water, and insert into the top right zone of your Suvie.
4) Transfer green beans to a Suvie pan and rice to a starch pan. Insert green beans into the top left zone of your Suvie and rice to the bottom right. Fill reservoir, input settings, and cook now or schedule.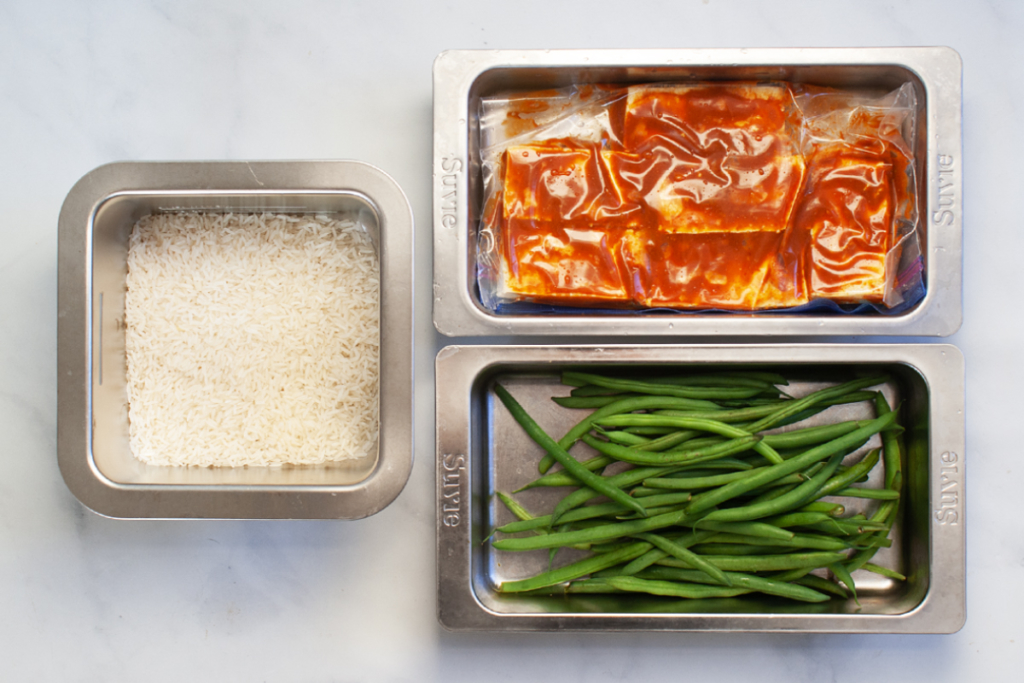 My Cook > Multi-Zone Settings
Protein: 175°F for 1 hour
Vegetables: 10 minutes
Starch: 15 minutes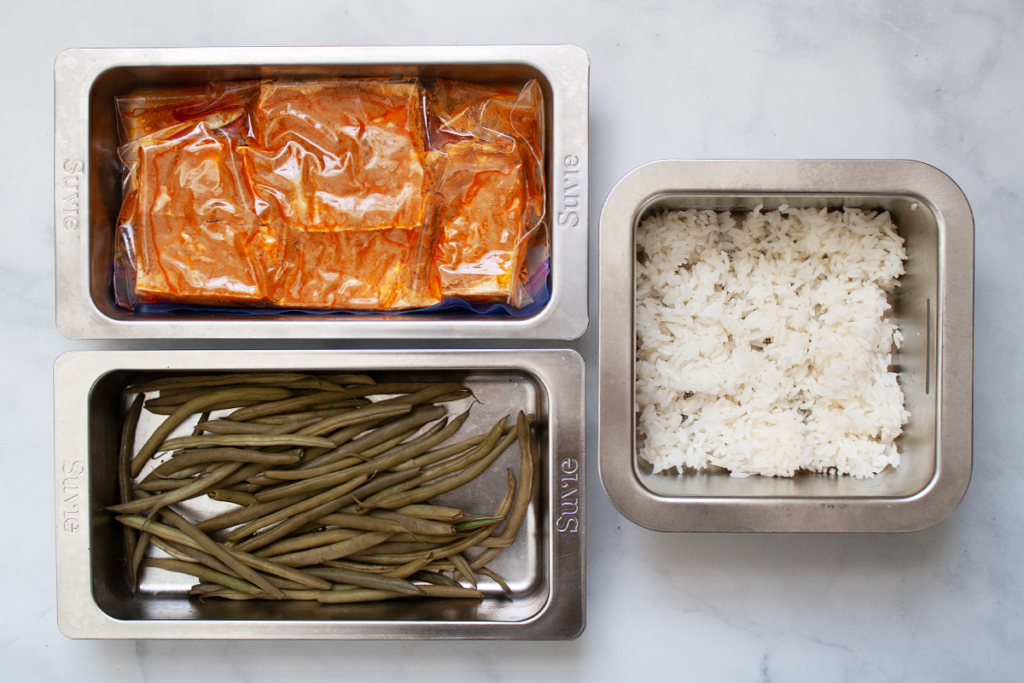 5) While the tofu cooks, stir remaining 1 tbsp curry paste and 1 tbsp honey together in a small bowl; set aside.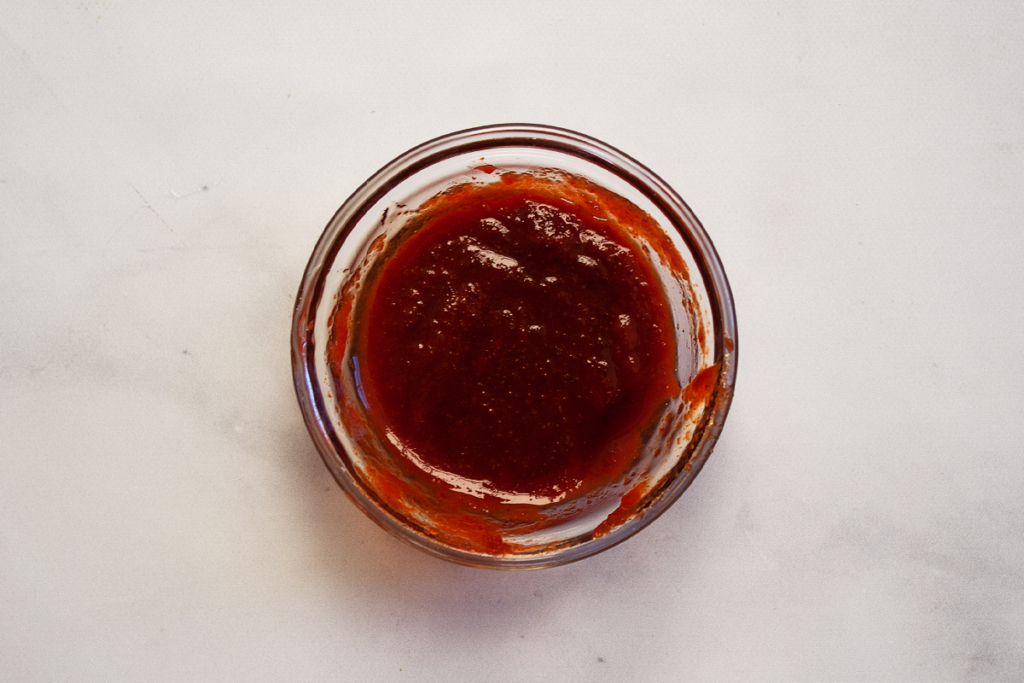 6) After the tofu is done cooking, remove from Suvie, cut in half, thread onto skewers, and transfer to a clean, dry Suvie pan.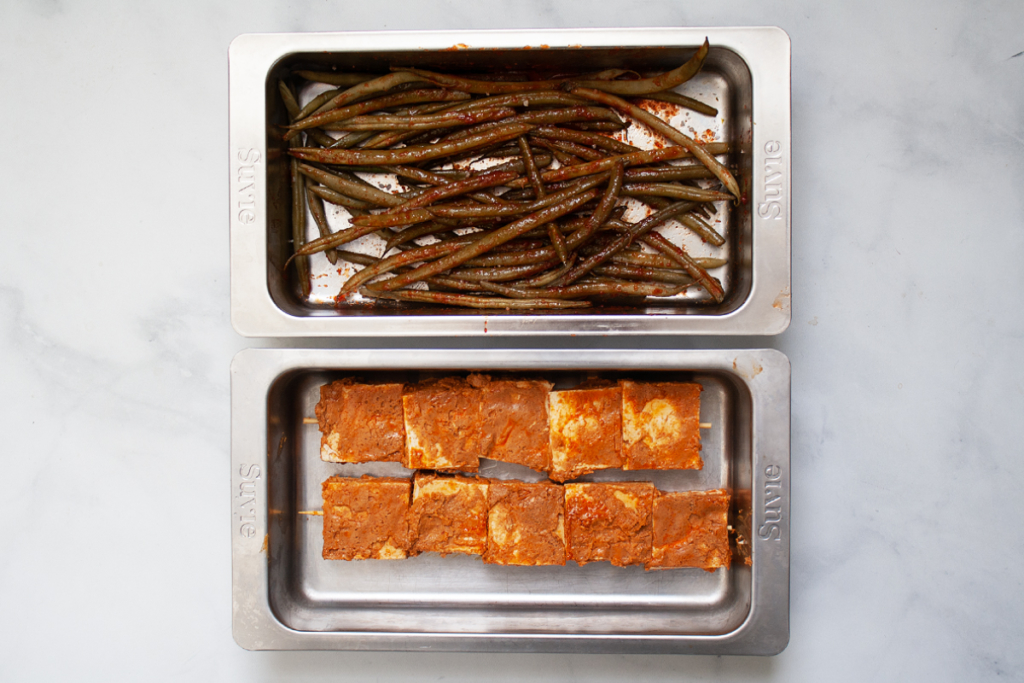 7) Pat green beans dry and spread spicy honey over the beans and season with kosher salt. Return pan to your Suvie. Broil both pans for 10 minutes, or until browned. Remove green beans from Suvie, flip tofu over and broil on the other side for 10 minutes.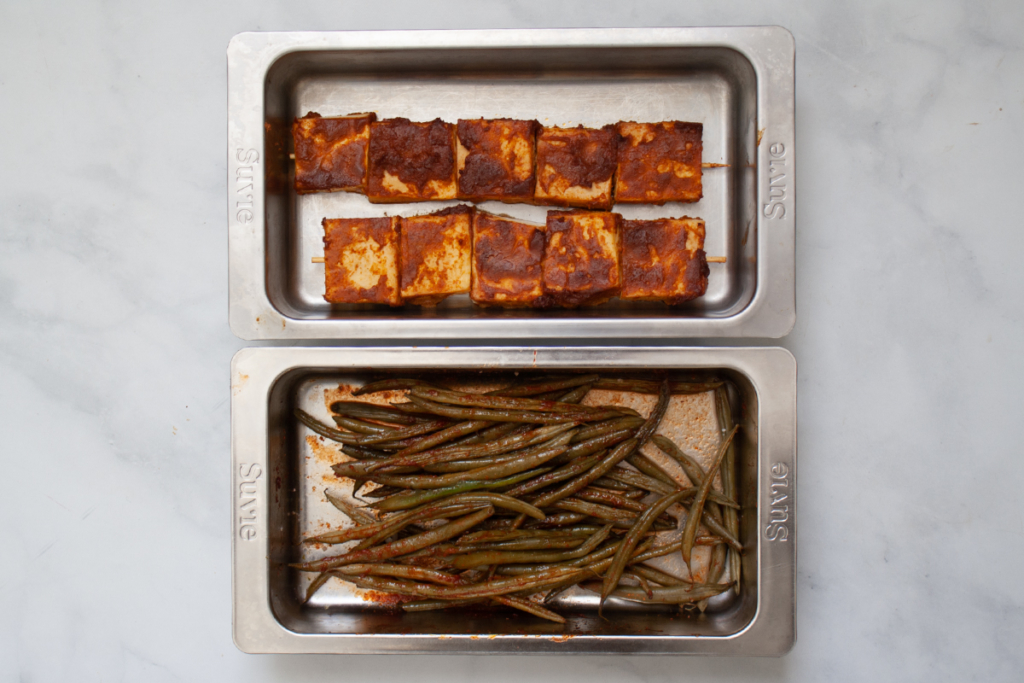 8) Fluff rice with a fork, divide between bowls. Stir 1-2 tbsp warm water into the reserved peanut sauce. Divide tofu and green beans between bowls, drizzle with sauce, and garnish with crushed peanuts.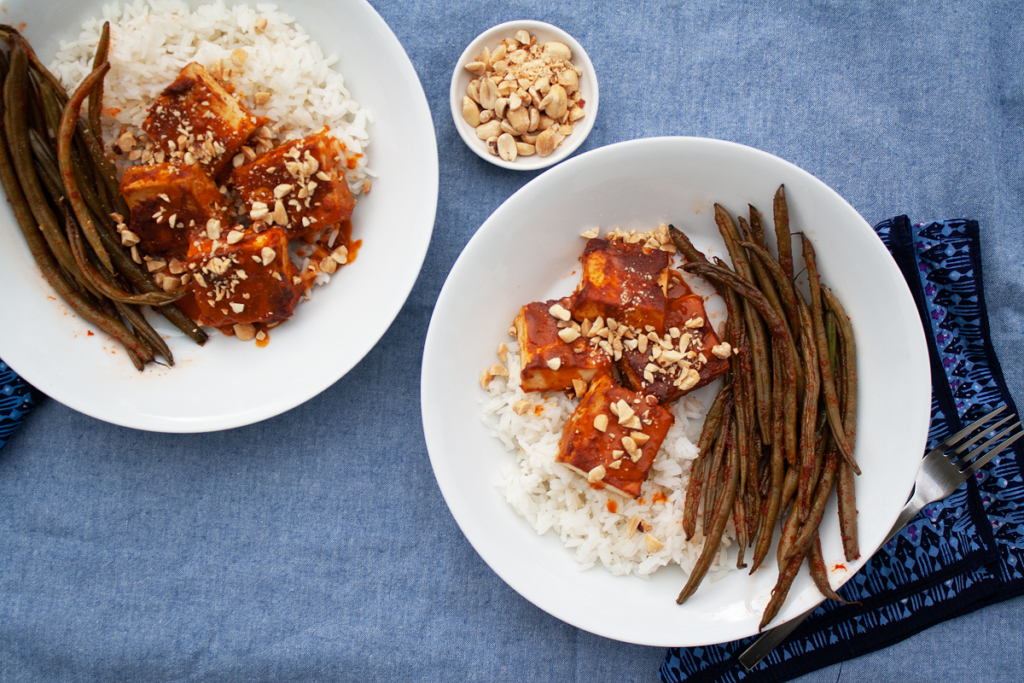 Nutrition
Nutritional Information per serving (4 servings per recipe): Calories 430, Total Fat 14g, Total Carbohydrates 76g, Total Sodium 450mg, Total Protein 20g