Homemade pot pie is a true labor of love, and Suvie brings it to the table without the hands-on time traditionally demanded by the stove. In this version, a layer of buttery crust crowns a medley of veggies that cook without added liquid, concentrating them into a flavorful filling. This dish is an easy and delicious way to help adults and kids alike get their veggies. Also, this recipe is flexible: any of the vegetables can be swapped out or substituted (a parsnip for a carrot, perhaps?), allowing for experimentation with new ingredients. If you end up with extra pie crust, you can use Suvie to make chicken pot pie, too.
Veggie Pot Pie
Please always check your food to ensure your food has been cooked to safe serving temperatures. Please see our guide
here
for recommended FDA Time & Temperatures.
Servings: 4
Difficulty: 4 hours and 30 minutes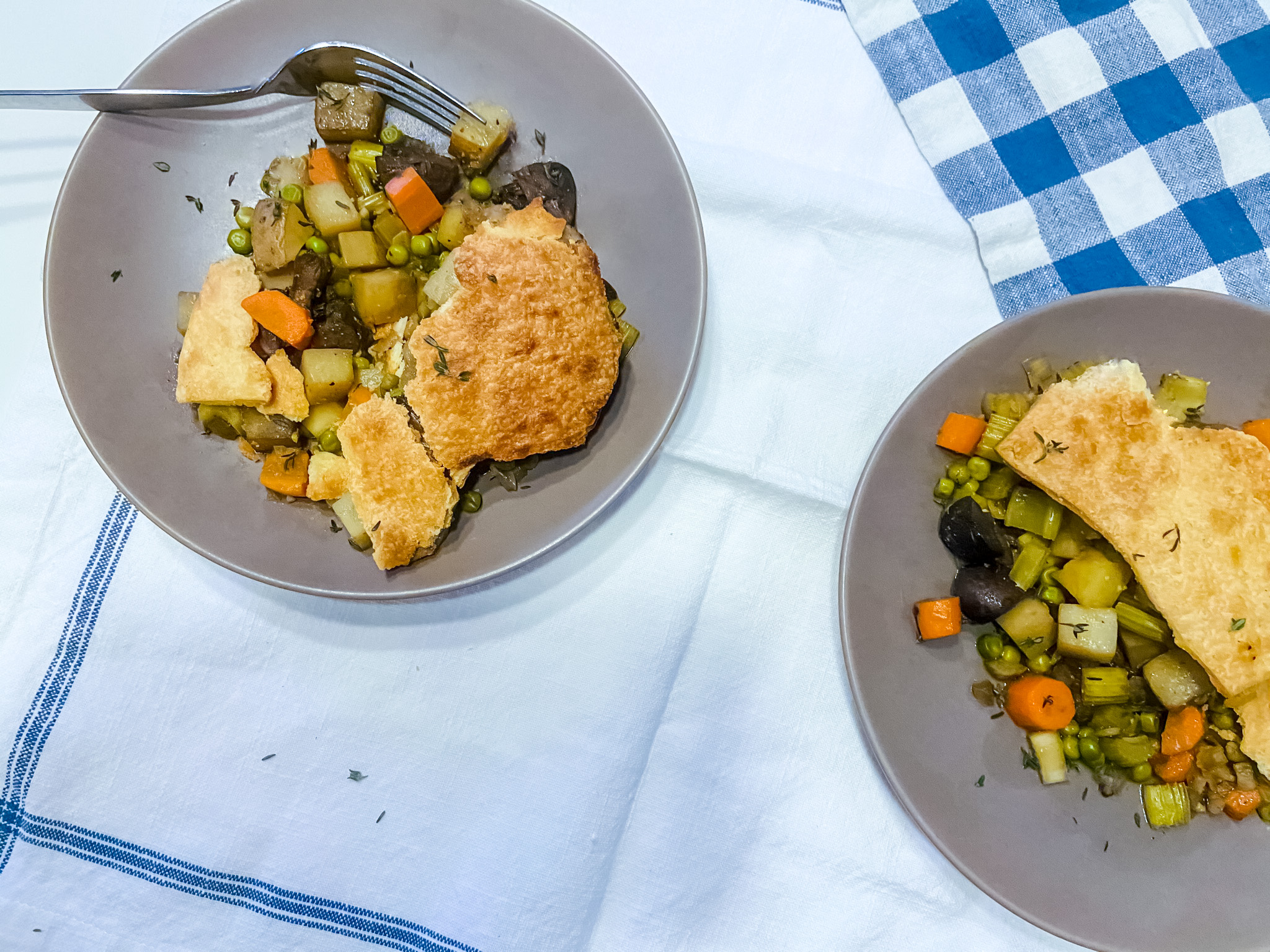 Ingredients
2 carrots, peeled and cut into ½" dice
2 celery stalks, cut into ½" dice
1 large yellow or red potato, cut into ½" dice
1 small yellow onion, finely chopped
2 cloves garlic, minced
4 oz white or crimini mushrooms, quartered
½ cup frozen peas
½ tsp bouillon, any flavor
2 sprigs thyme, plus more for garnish
1 sheet of pie crust, store bought or homemade
Directions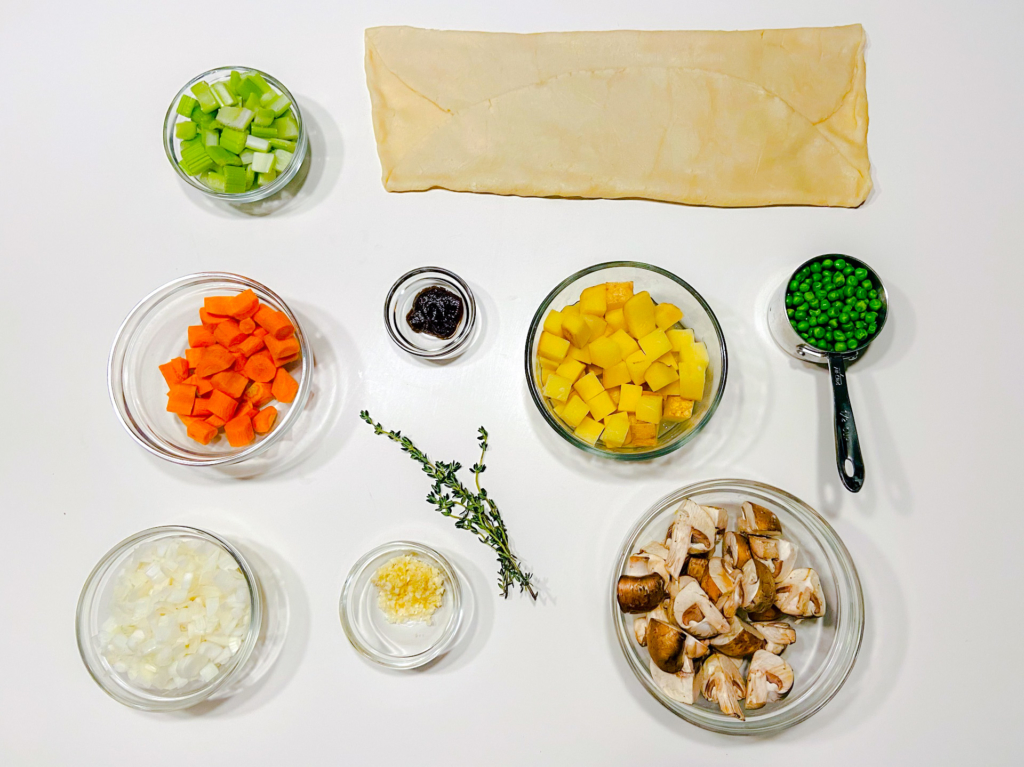 1) In a Suvie pan stir together carrots, celery, potato, onion, garlic, mushrooms, peas, bouillon, ¼ tsp salt, and a few grinds of black pepper. Nestle thyme into filling and load pan into your Suvie, input settings, and cook now or schedule.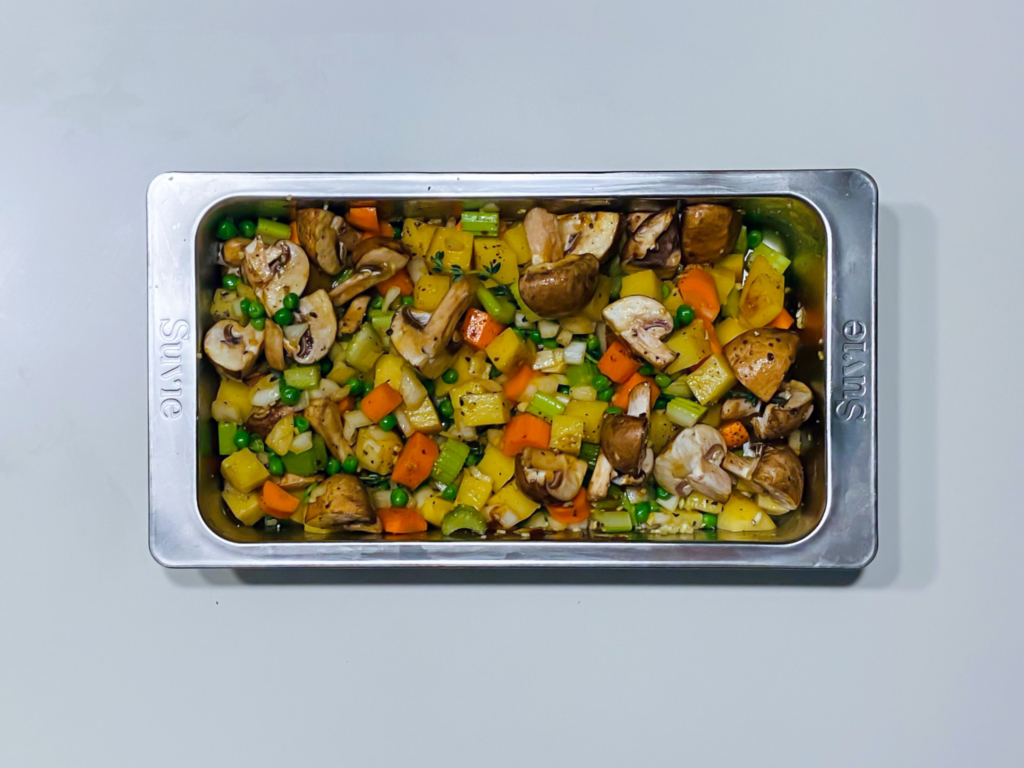 Suvie Cook Settings
Bottom Zone: Slow Cook High for 2 hours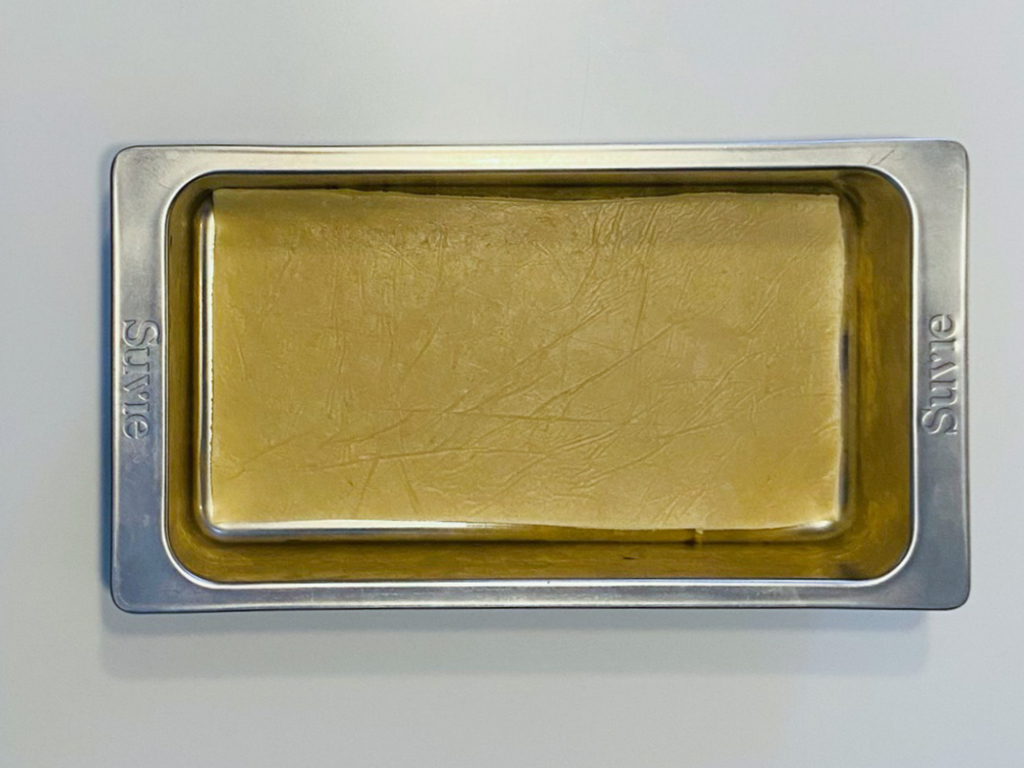 2) While the filling cooks, prepare the crust. If using a homemade pie crust, roll out until ¼" thick. Cut crust into a 5" x 9" rectangle and place in a clean, dry Suvie pan (the best way to do this is to place an empty Suvie pan on top of the crust and then trace along the bottom edges of the pan with a paring knife).
3) After the filling has finished cooking, remove the pan from your Suvie, stir, and remove thyme sprigs. Insert pan with pie crust into Suvie and broil for 10 minutes, or until it looks dry, rotating pan halfway through cooking.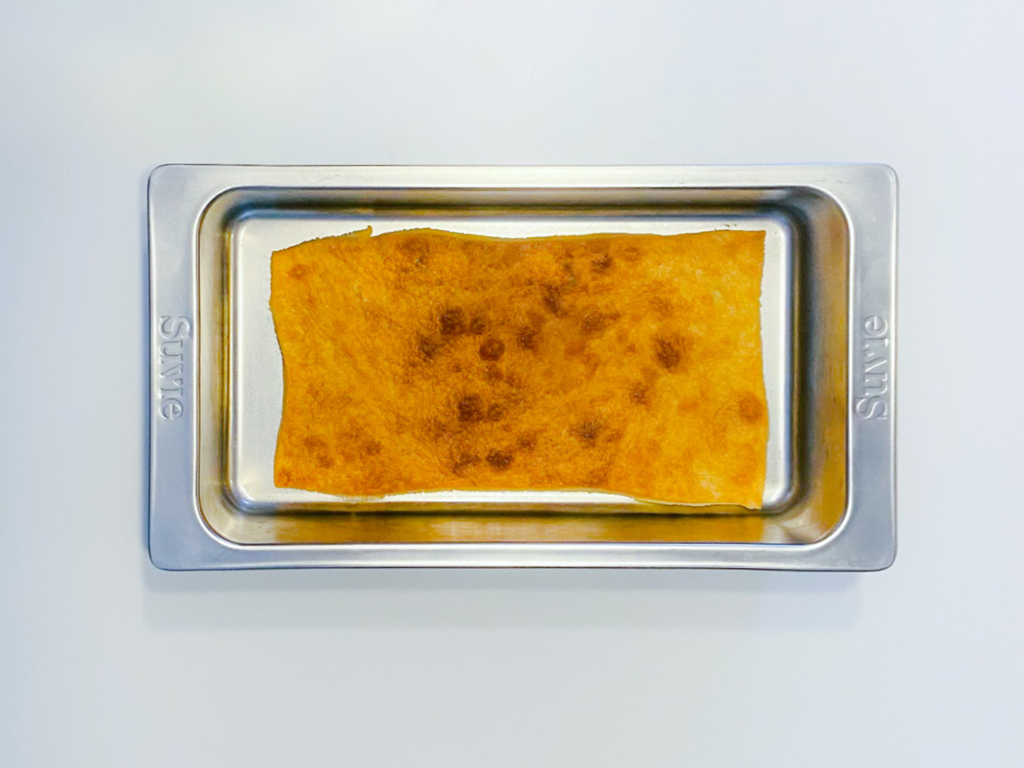 Using a metal spatula, gently remove crust and place on top of the filling with uncooked side faceup. Reinsert pan into your Suvie and broil for 6 to 8 minutes more, or until the crust is browned, rotating halfway through cooking.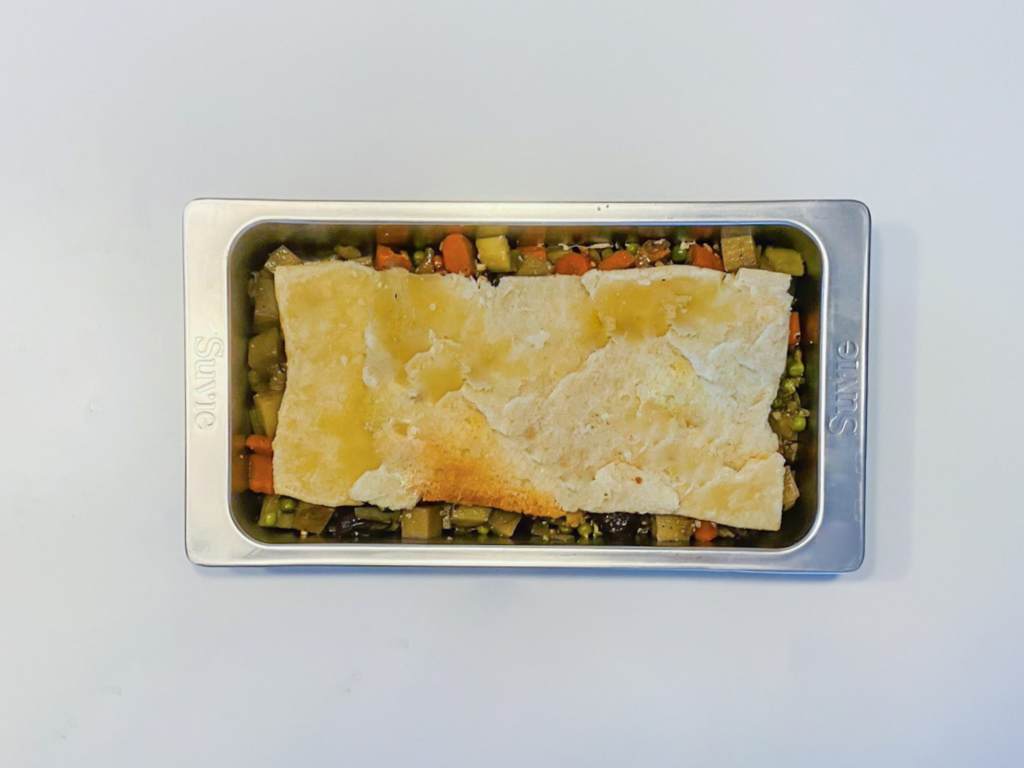 4) Remove pan from Suvie and divide between four bowls. Garnish with thyme, if desired, and serve.
Note: If you would like to make this recipe in Suvie 1.0, insert pan into the top zones of Suvie, fill reservoir, and set to Slow Cook on High for 1 hour.
Nutrition
Nutritional Information per serving (4 servings per recipe): Calories 299, Total Fat 13g, Total Carbohydrates 41g, Total Sodium 393mg, Total Protein 6g