Show off your salad skills when you make this recipe with vitamin boosting ancient grains, sweet roasted apple, and lean protein-packed chicken. Dress it all up with decadent toppings including blue cheese, figs, and pecans. Use the Cook Now option on your Suvie for an elegant lunch or choose to Schedule for Later for a lighter and still filling dinner option.
Warm Chicken, Farro, and Roasted Apple Salad
Please always check your food to ensure your food has been cooked to safe serving temperatures. Please see our guide
here
for recommended FDA Time & Temperatures.
Servings: 4
Difficulty: 2 hours and 20 minutes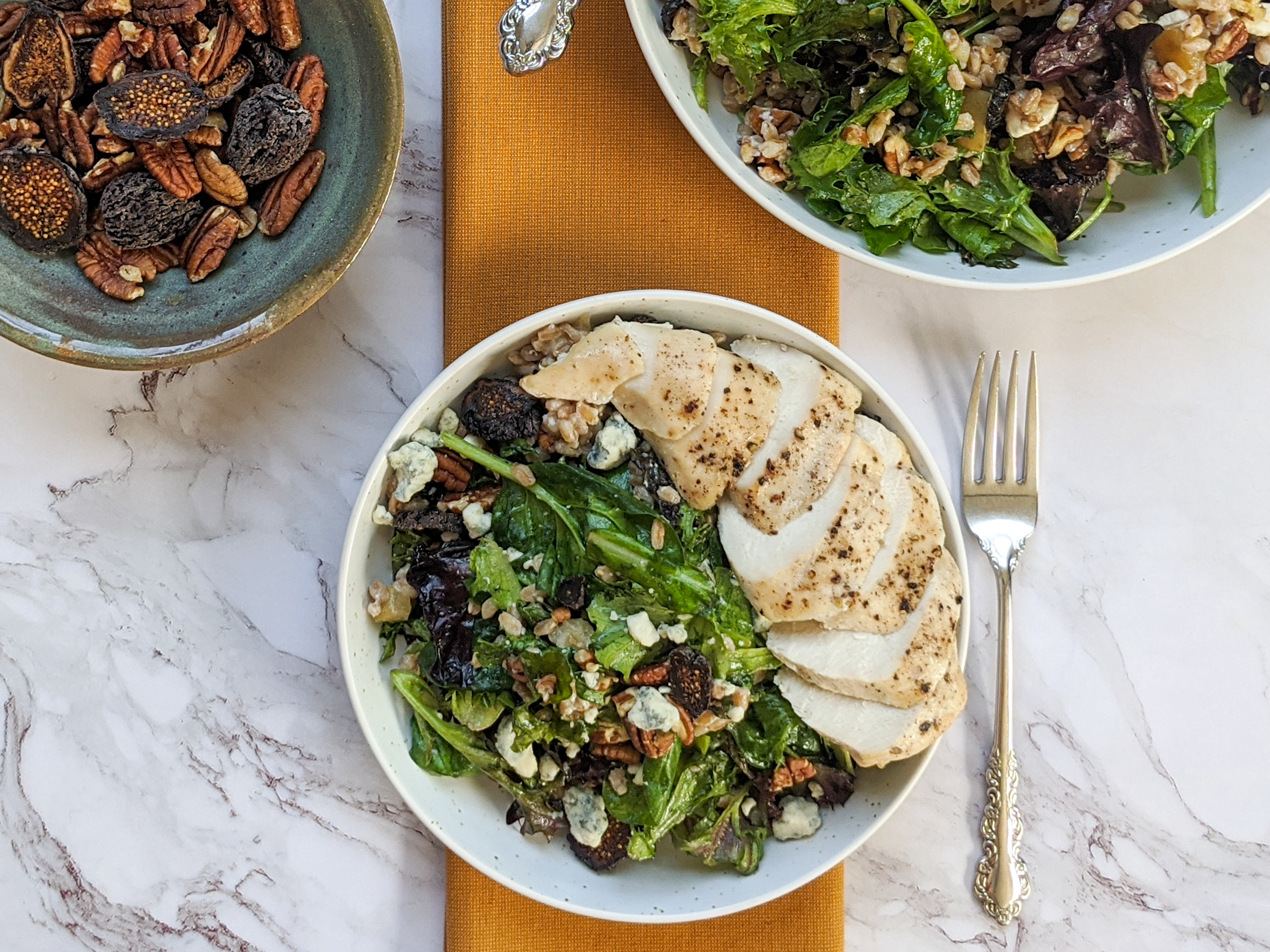 Ingredients
1 lb chicken breasts
1 apple, chopped
1 cup farro
4 cups mixed salad greens, packed
2 tbsp red wine vinegar
2 tbsp honey
2 tbsp olive oil
¾ cup dried figs, sliced
¾ cup pecans, chopped
¾ cup blue cheese crumbles
Directions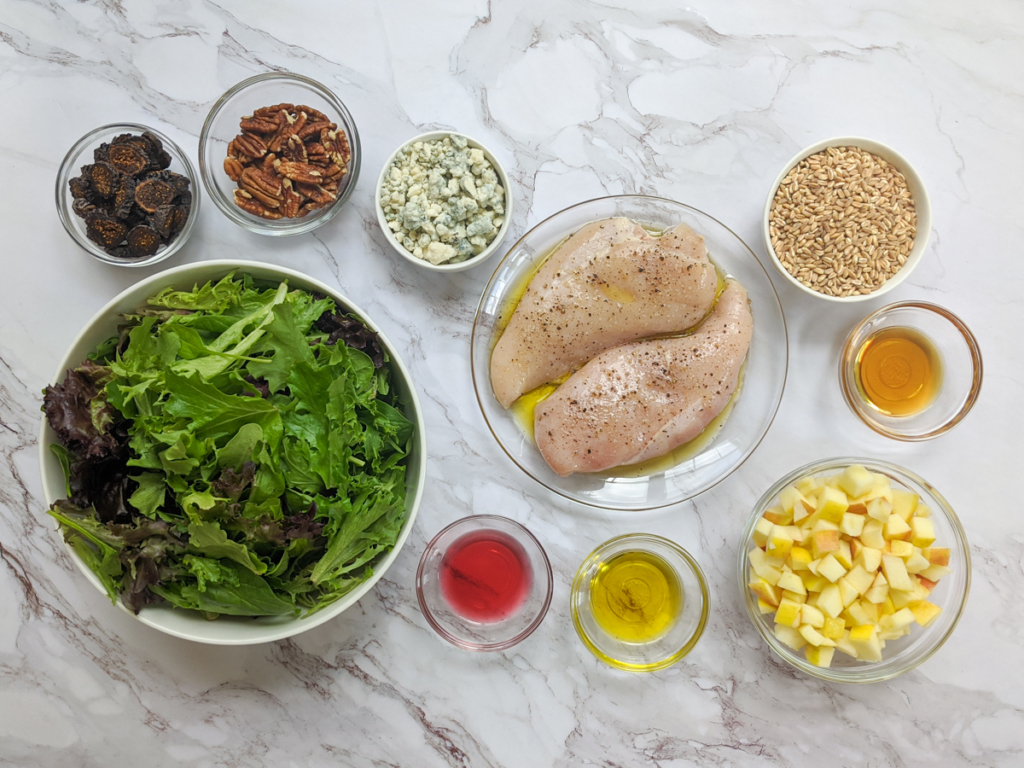 1) Season chicken breast with olive oil, salt, and pepper to taste. Vacuum seal (here's our DIY vacuum sealing guide) and place in a Suvie pan. Load into upper right cooking zone and cover with water.
2) Put chopped apple into Suvie pan, toss with olive oil and salt to taste.
3) Add farro and 2 tsp salt to starch pan, load into Suvie.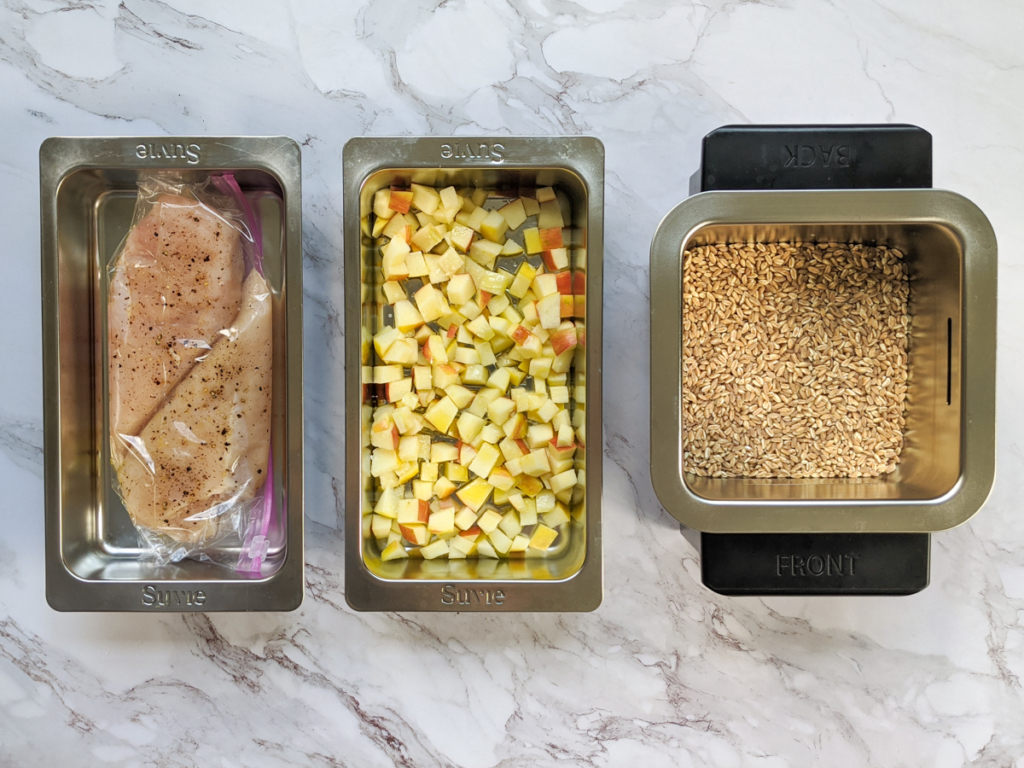 4) Fill reservoir, enter cook settings and Cook Now or Schedule.
My Cook > Multi-Zone Settings
Protein: 155 degrees, 1 hour
Vegetable: 7 minutes
Starch: 27 minutes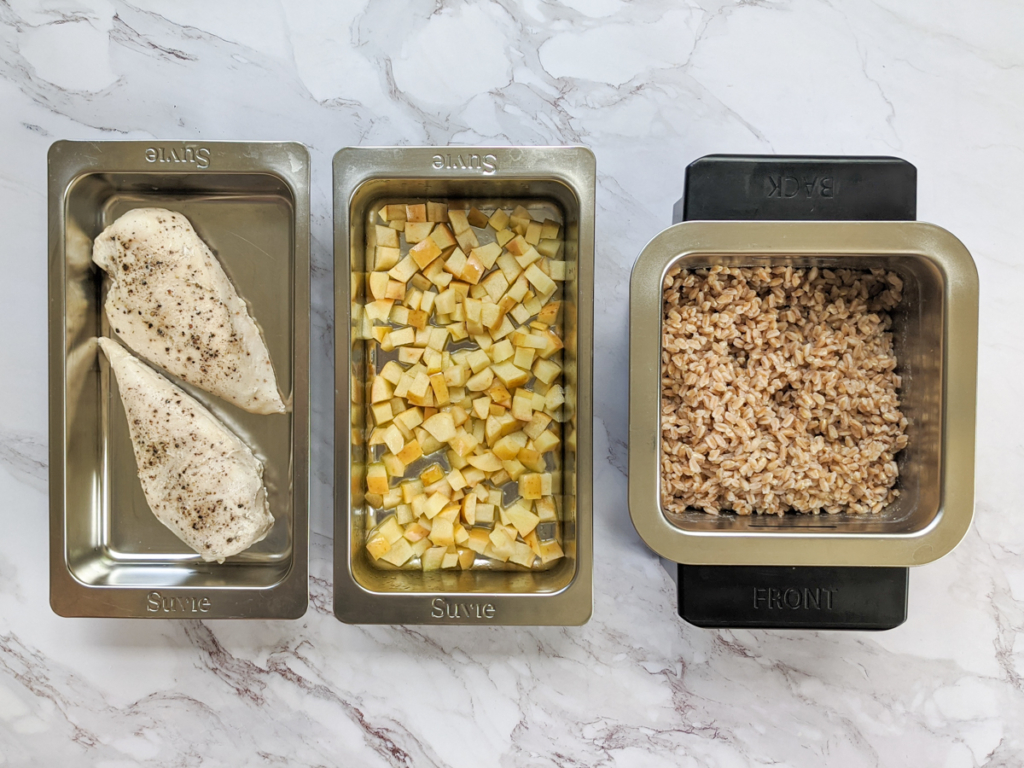 5) After the cook, remove chicken, apples, and farro from Suvie. Pat chicken and pan dry, return chicken to pan and load in upper right zone. Remove excess water from apples and load into upper left zone. Broil chicken and apples 7 minutes.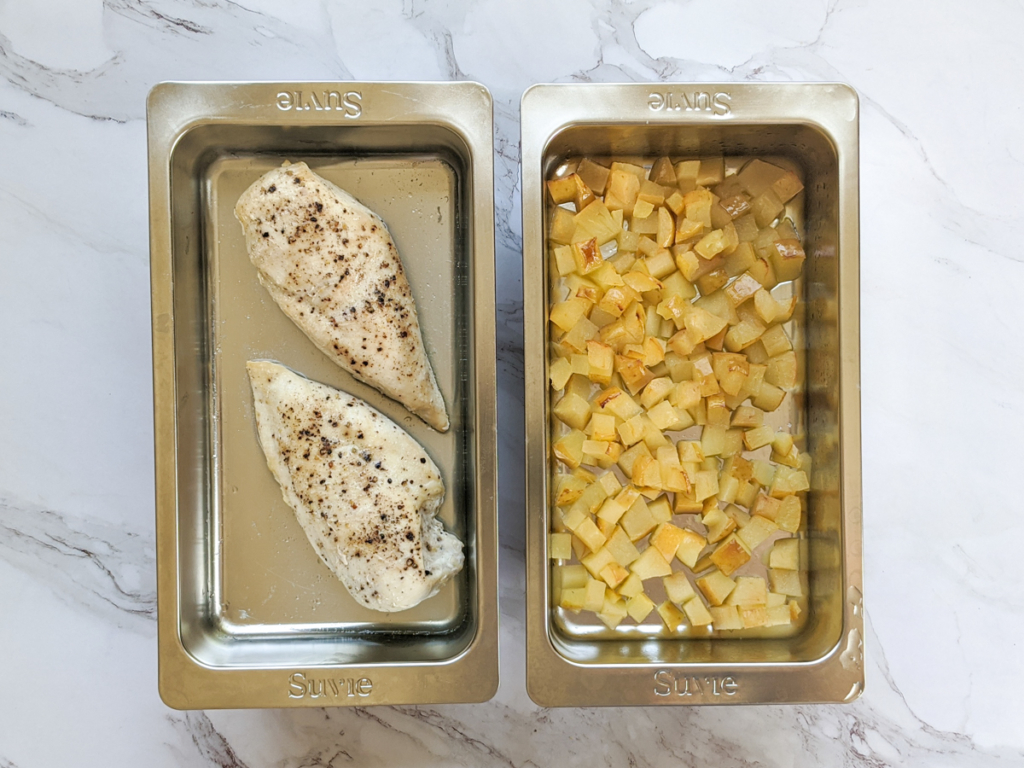 6) During the broil, whisk together red wine vinegar, honey, and 2 tbsp olive oil in a small bowl. Dress salad greens with mixture. Add ½ cup of blue cheese, ½ cup of pecans, and ½ cup of dried fig slices; toss to incorporate. Season with salt and pepper to taste.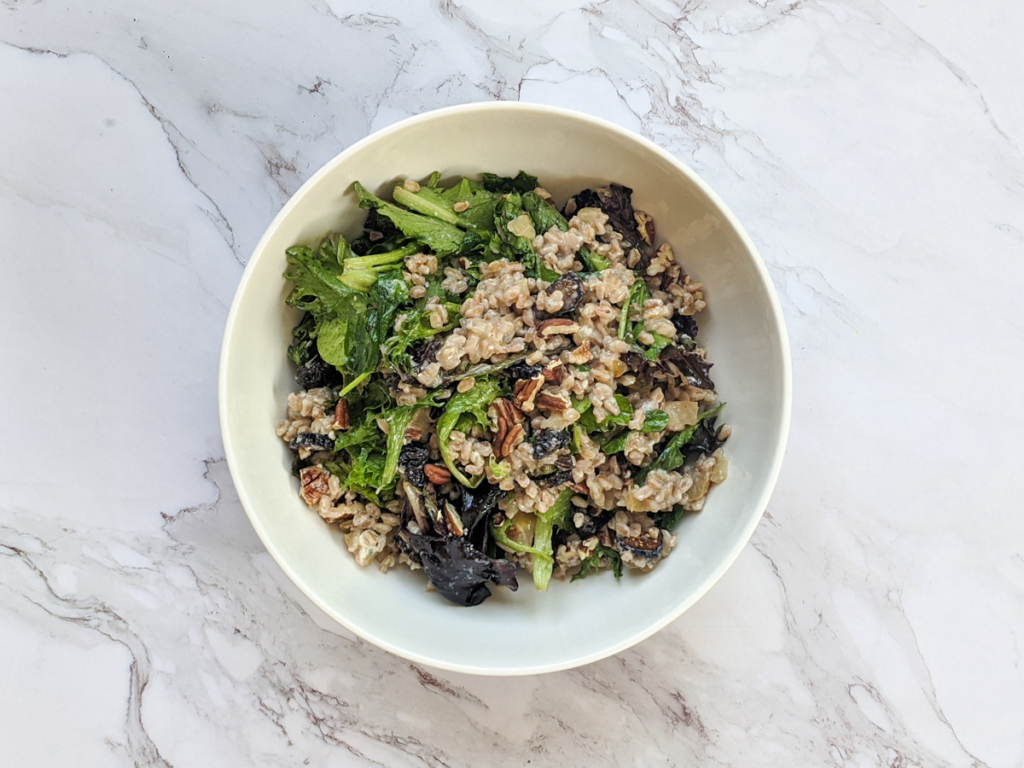 7) After the broil, remove chicken and apples from Suvie. Add apples and farro to salad mixture, and slice chicken into bite-size pieces. Divide salad between plates and top with chicken slices. Garnish with remaining blue cheese, pecans, and figs. Enjoy!
Nutrition
Nutritional Information per serving (4 servings per recipe): Calories 630, Total Fat 28g, Total Carbohydrates 50g, Total Sodium 377mg, Total Protein 46g