This recipe for asopao is based on versions found throughout Puerto Rico where it is considered one of the most important dishes on the island. There are countless permutations of asopao (some folks like to add pigeon peas, green peas, ham, corn, or a variety of seafood to this flavorful stew), but we've kept this recipe fairly simple; add any of the ingredients mentioned if you'd like. We love this stew because it is rich, flavorful, and endlessly adaptable. Double this recipe to feed 8 people.
Asopao
Please always check your food to ensure your food has been cooked to safe serving temperatures. Please see our guide
here
for recommended FDA Time & Temperatures.
Servings: 4
Difficulty: 3 hours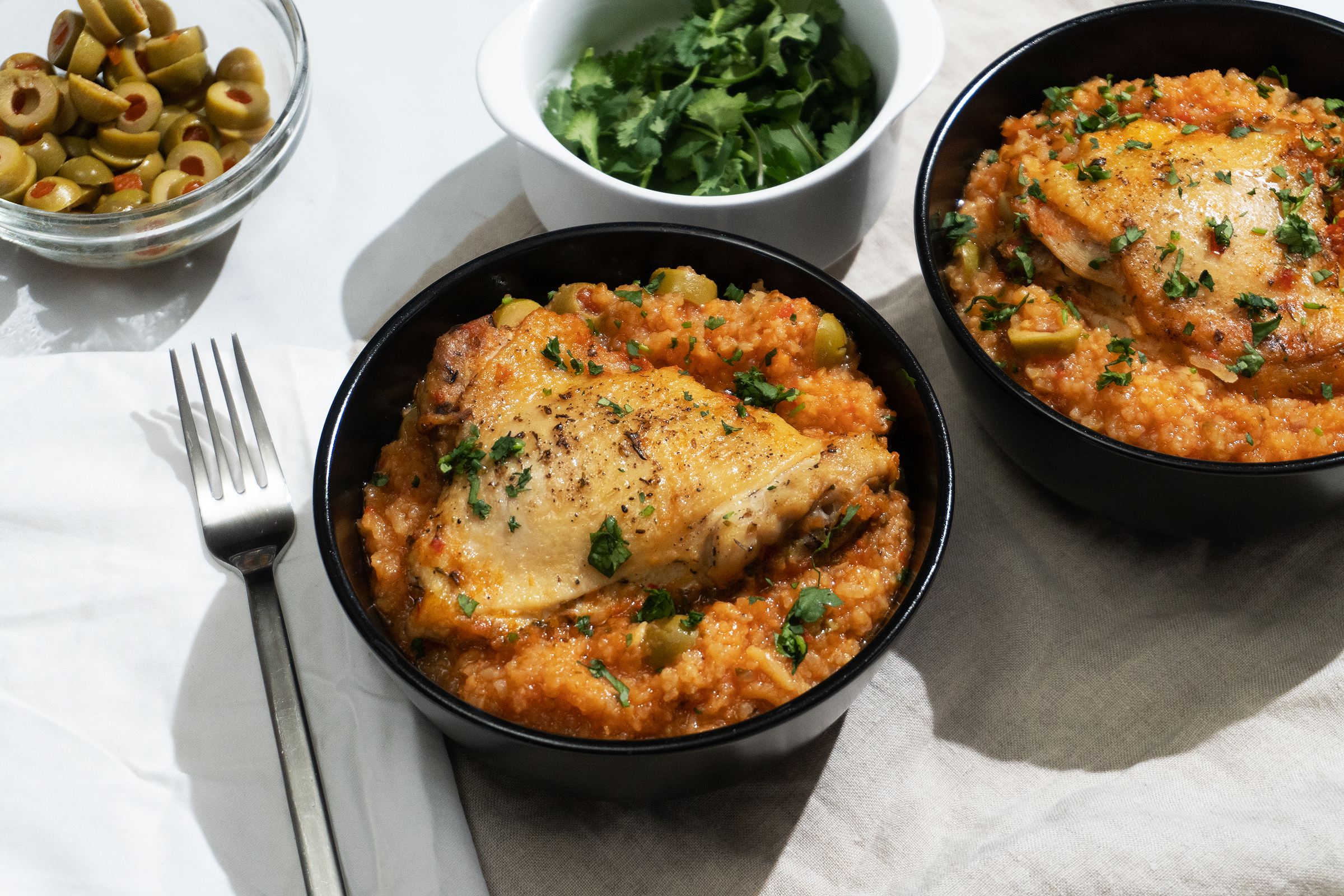 Ingredients
Sofrito
½ yellow onion
1 cubanelle pepper, stemmed, seeded
½ small red bell pepper, stemmed and seeded
4 garlic cloves, peeled
½ cup cilantro, plus extra for garnish
Asopao
4 bone-in, skin-on chicken thighs, trimmed
1 tsp oregano
1 tbsp olive oil
1 envelope sazon seasoning
¾ cup tomato sauce
2 cups chicken broth
1 cup medium grain rice
1 cup pimento-stuffed green olives, sliced
Directions
1) Prepare the sofrito. In the bowl of a food processor, add ½ yellow onion, 1 cubanelle pepper, ½ small red bell pepper, 4 garlic cloves, and ½ cup cilantro. Pulse until pureed, but still chunky, about 20 pulses, scraping down the sides of the bowl as needed.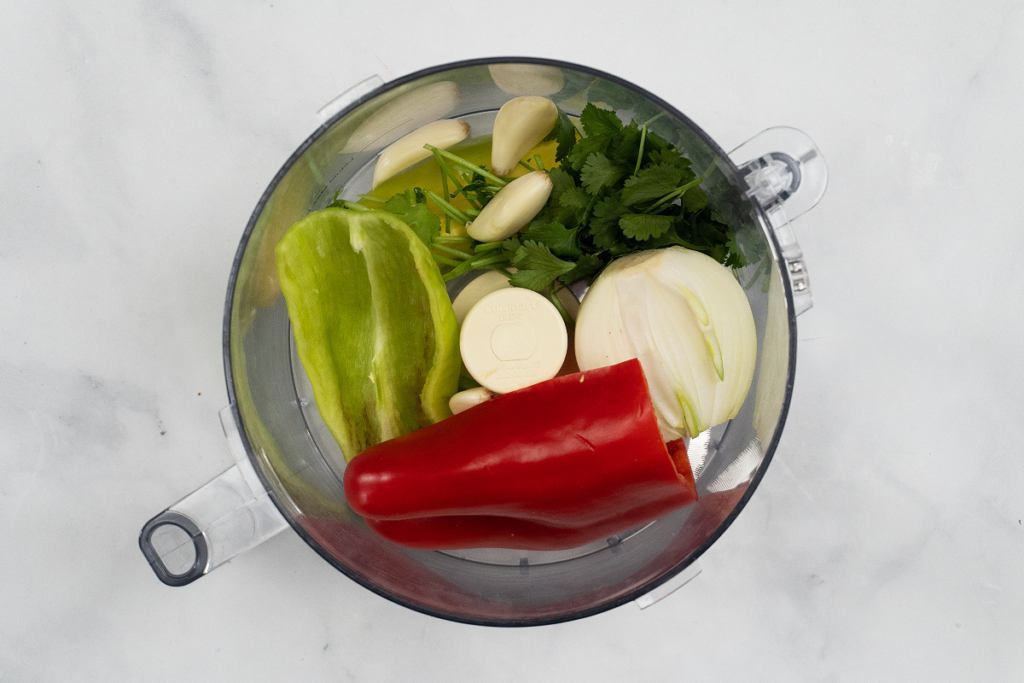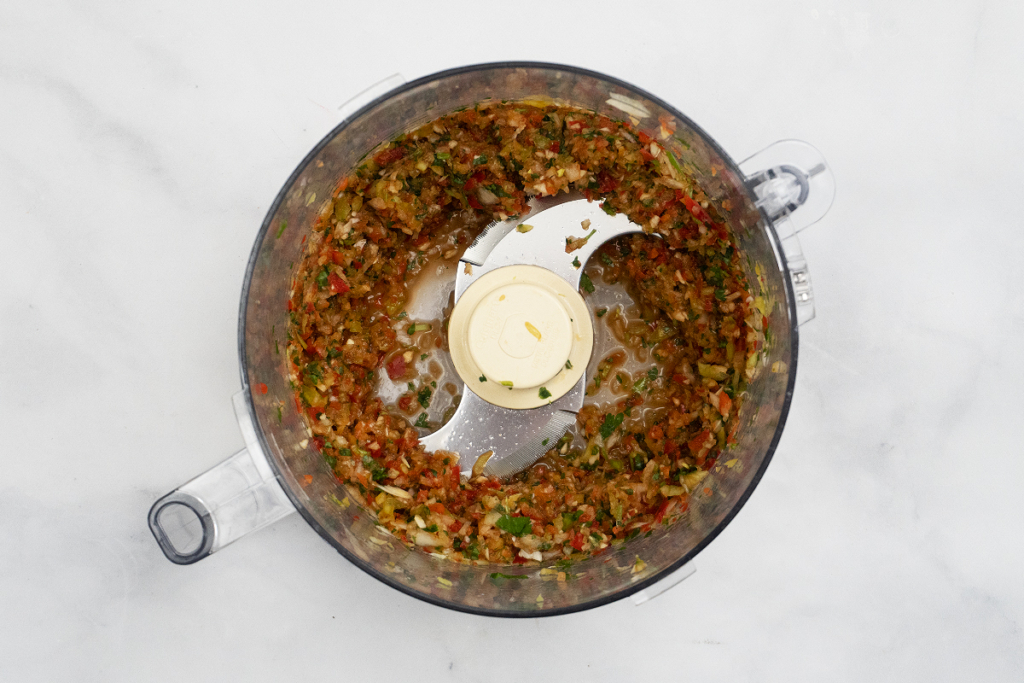 2) Season 4 chicken thighs with 1 tsp kosher salt, ½ tsp ground black pepper, and 1 tsp oregano. In a large skillet, heat 1 tbsp olive oil over medium-high heat until shimmering. Add chicken and sear until browned on all sides, about 2 minutes per side. Remove chicken and divide between 2 Suvie pans.
2) Reduce heat to medium, carefully add sofrito to skillet (sofrito may sputter), and saute for 30 seconds. Remove from heat. In a large bowl, stir together sofrito, ¾ cup tomato sauce, 1 envelope sazon seasoning, 2 cups chicken broth, 2 cups water, and 1 cup rice. Divide mixture between the 2 Suvie pans with chicken. Input settings and cook now or schedule.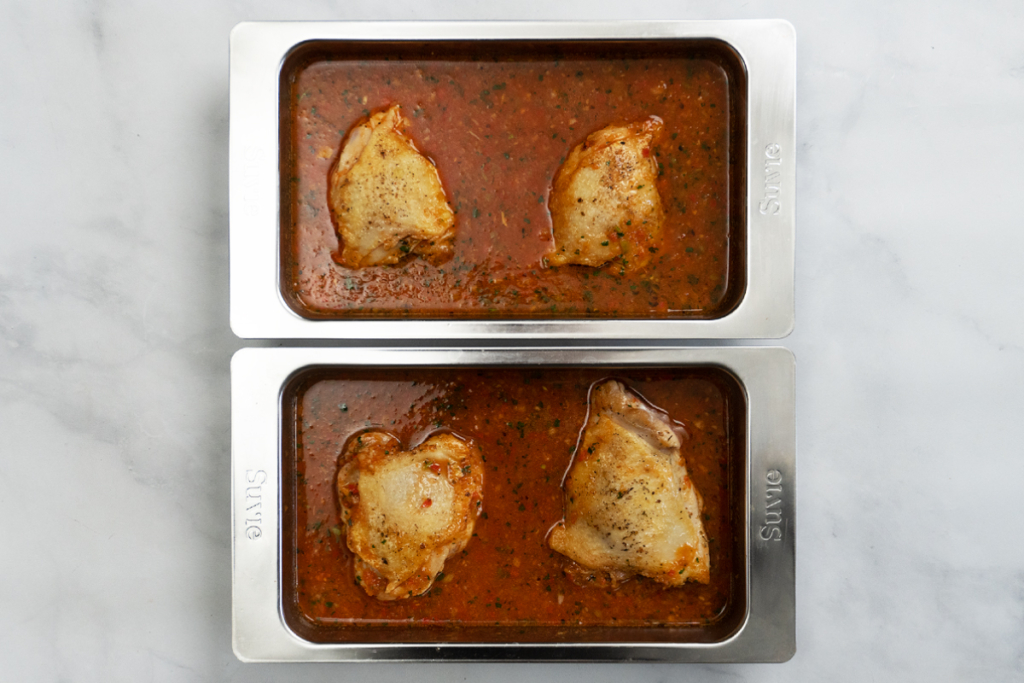 Suvie Cook Settings
Bottom Zone: Slow Cook Low for 2 hours
3) After cooking, stir sliced olives into the asopao and season to taste with salt and pepper. Divide between bowls and garnish with cilantro.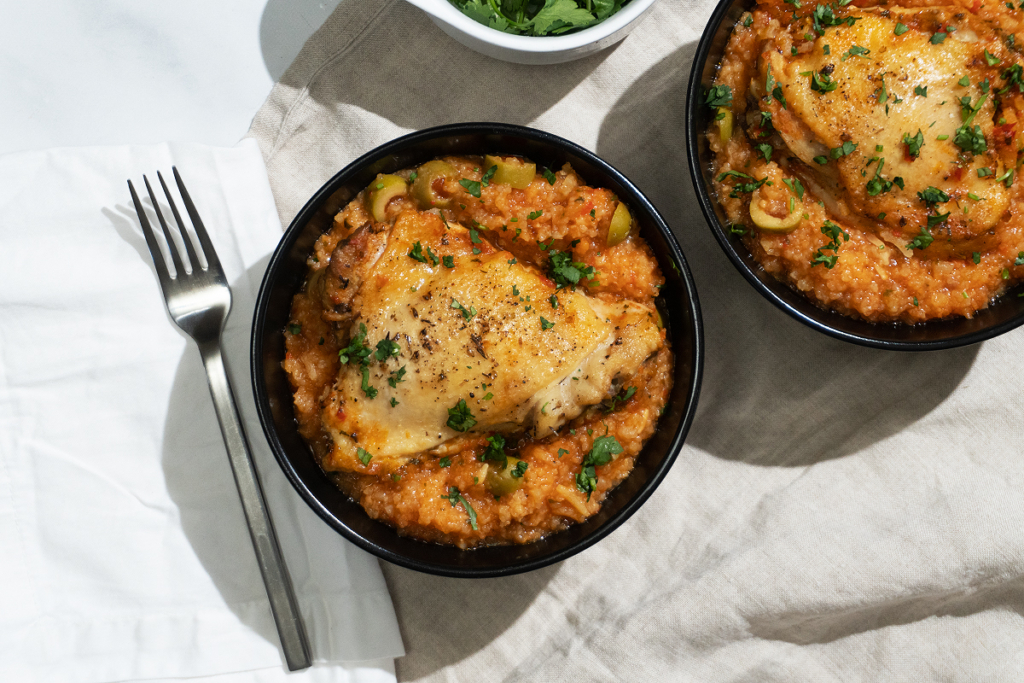 Nutrition
Nutritional Information per serving (4 servings per recipe): Calories 640, Total Fat 36g, Total Carbohydrates 63g, Total Sodium 1420mg, Total Protein 33g.