You may have heard of boeuf bourguignon in relation to Julia Child's pièce de résistance, "Mastering the Art of French Cooking". Luckily, with Suvie, you don't need to master French cooking to make and enjoy this French staple. Boeuf bourguignon translates to "beef burgundy" as Burgundy wine is the most common varietal used in this recipe. Braising the beef for an extended period of time makes the meat tender, and lends a fuller flavor to the stew than beef stock alone. Enjoy this classic French stew over buttered potatoes and grab a crusty French baguette to dunk in the stew for a completely immersive experience. Bon appétit!
Note: If you would like to schedule this cook, but do not want to wait for the broiler to cool before refrigerating, sauté the bacon in a medium skillet over medium-high heat for 6-8 minutes instead of broiling.
My Cook: Boeuf Bourguignon
Please always check your food to ensure your food has been cooked to safe serving temperatures. Please see our guide
here
for recommended FDA Time & Temperatures.
Servings: 4
Difficulty: 7 hours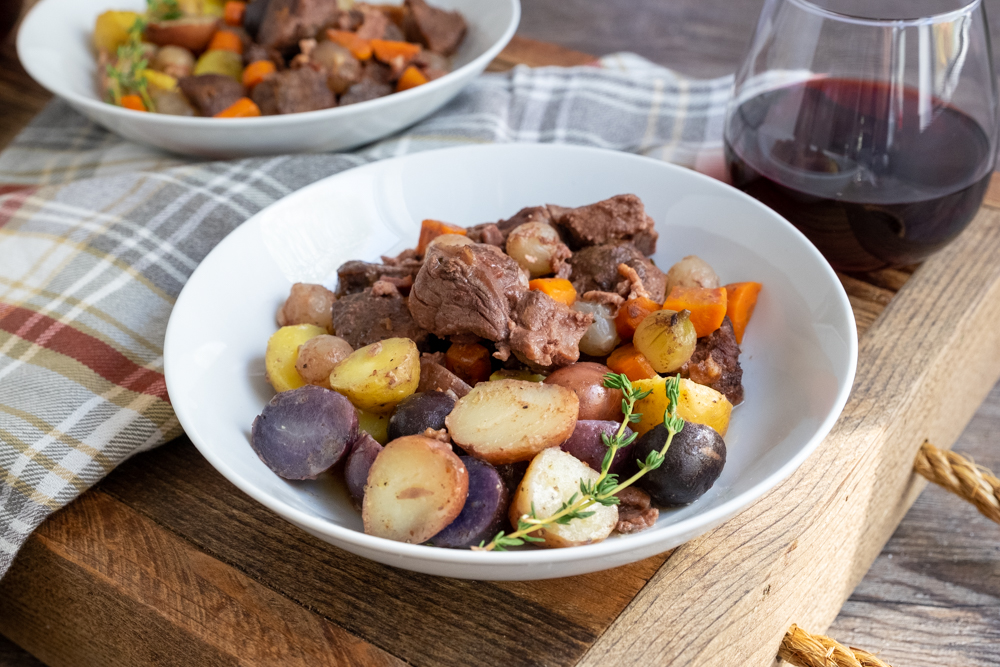 Ingredients
2 pieces (4 oz) bacon, finely chopped
1 ½ lbs lean stew beef, cut into 2" cubes
½ cup full-bodied red wine
½ cup beef stock
1 tbsp tomato paste
2 carrots, peeled and cut into ½" cubes
18 to 24 pearled onions, peeled (we recommend using frozen)
2 cloves garlic, peeled
1 sprig fresh thyme, plus more for garnish
1 sprig fresh rosemary
1 bay leaf
12 oz new potatoes, about 1-2" in diameter
1 tbsp butter
Directions
1) Transfer 4 oz bacon to a Suvie pan, insert into the bottom zone of Suvie, and broil for 10-15 minutes, stirring halfway through, until browned and crisp.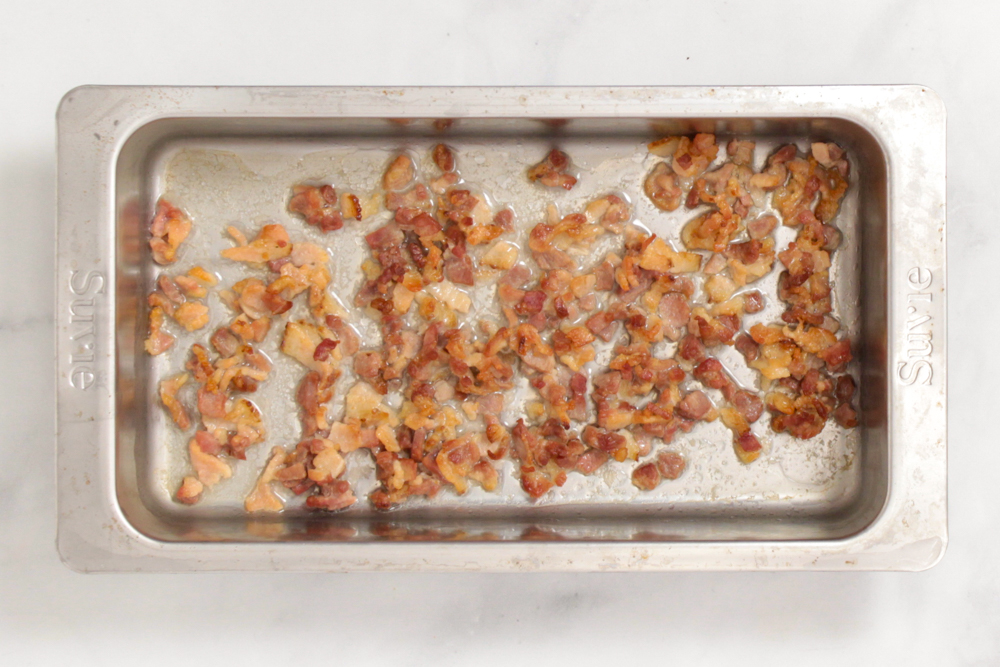 2) Remove pan from Suvie and whisk 1/2 cup red wine, 1/2 cup beef stock, and 1 tbsp tomato paste into the pan with the bacon. Generously season beef on all sides with salt and pepper.
3) Add the beef, carrots, onions, garlic, thyme, rosemary, and bay leaf to the Suvie pan with the red wine mixture, making sure all ingredients are partially submerged (add additional beef stock as needed to fill the pan). Return pan to Suvie. Enter cook settings and Cook Now or Schedule.
Suvie Cook Settings
Bottom Zone: Slow Cook on High for 6 hours
4) Place 12 oz potatoes in the Suvie starch strainer set within the Suvie pasta pot (green handles). Cover pot with the lid and place the pot inside the Suvie Starch Cooker, ensuring the pot is centered on the hot plate. Input settings and cook now or schedule.
Suvie Starch Cooker Settings
Potatoes, 3 cups, 45 minutes
5) After the cook, remove and discard the garlic, thyme, rosemary, and bay leaf. Season stew with salt and pepper to taste.
6) Cut potatoes in half, toss with the butter, and season with salt to taste. Divide potatoes between four bowls. Ladle the bourguignon over the potatoes. Top with additional fresh thyme leaves as garnish and enjoy!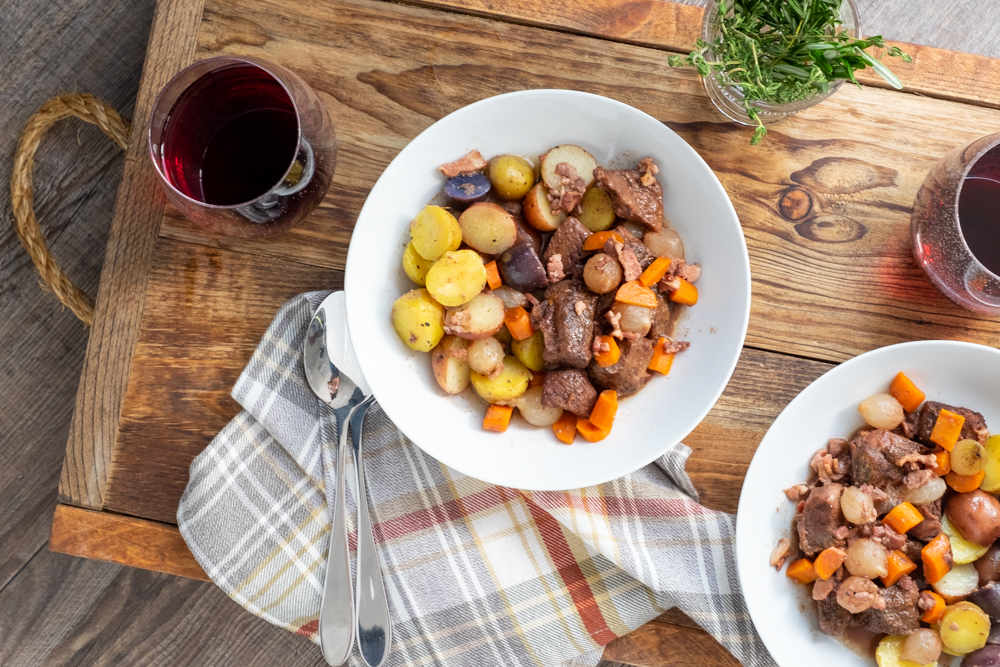 Wine Pairing
Boeuf Bourguignon is traditionally made using Red Burgundy which makes it a perfect no-risk wine pairing choice. Alternatively, any full-bodied red like a Merlot should work as well.