Did you know that a variety of brie, Brie de Meaux, is known as the "Queen of Cheeses"? Read on to learn more about why everyone from royalty to peasantry loves this creamy, rich cheese.
History of Brie
Brie is a historic region in northern France and is famous for its gooey, white cheese that is now enjoyed by people all over the world. For many centuries, however, Brie was only enjoyed in northern France. In the 8th century, French Emperor Charlemagne supposedly tried brie for the first time and fell in love with this decadent cheese. He loved this cheese so much that it quickly became the favorite of the whole town of Brie. In 1594, King Henry IV tasted the Brie de Meaux along with the queen for the very first time in the old castle of Meaux and instantly fell in love with the delicacy.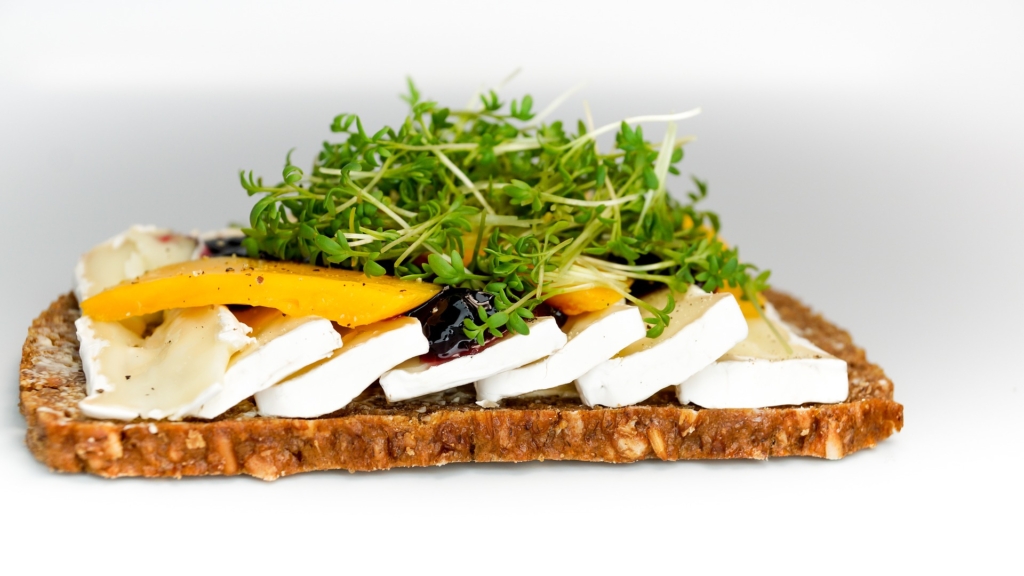 Flavor of Brie
Brie has a rich, buttery, earthy flavor with a creamy and runny texture. This cheese has a very distinct white color exterior and a pale grayish tinge under the white exterior with a yellow pasty-colored interior. As it is made from cow's milk, brie has a buttery texture and has a very earthy aroma to it.
Health Benefits of Brie
Brie is very nutrient-dense. Brie contains 101 calories and 8.4 grams of fat in a thirty-gram serving. Brie also provides 5 to 6 grams of protein with one serving. Brie is also a vital source for riboflavin and vitamins, especially Vitamin B12 which helps with metabolism as well as energy reproduction. Other nutrients in brie include sodium, calcium, and saturated fat.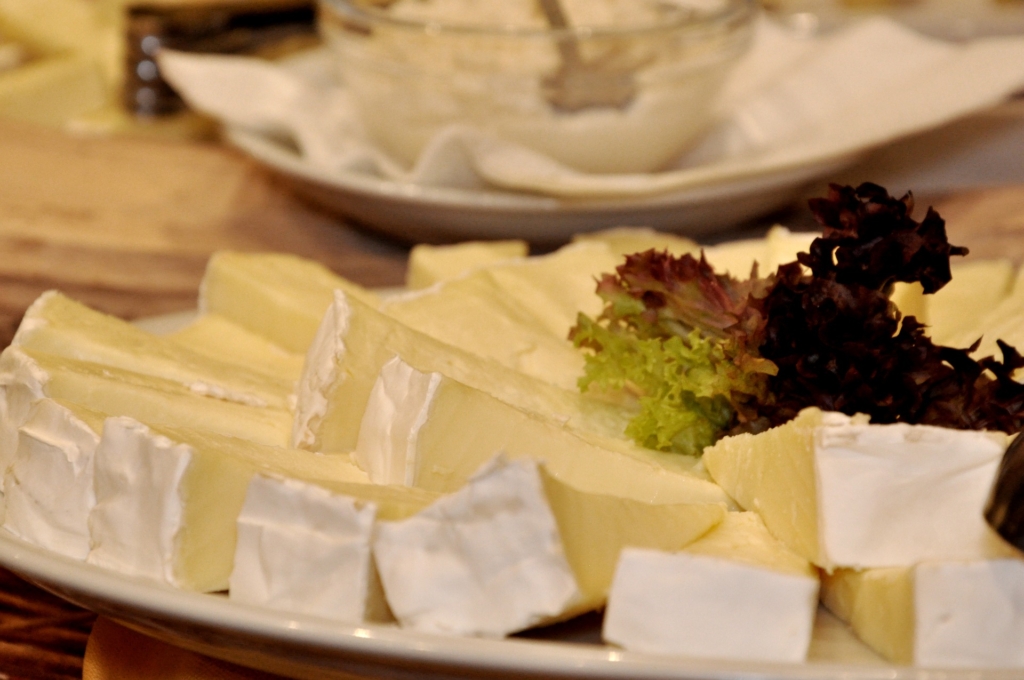 Culinary Benefits of Brie
If you're a cheese lover then you can buy a full wheel of brie and enjoy it as is. Brie, when perfectly ripe, has a creamy underlayer, a supple rind, and a buttery taste with a subtle sweetness underneath the creamy saltiness. For this reason, Brie makes a great addition to a classic cheese platter. Brie is a great contrast for harder cheeses.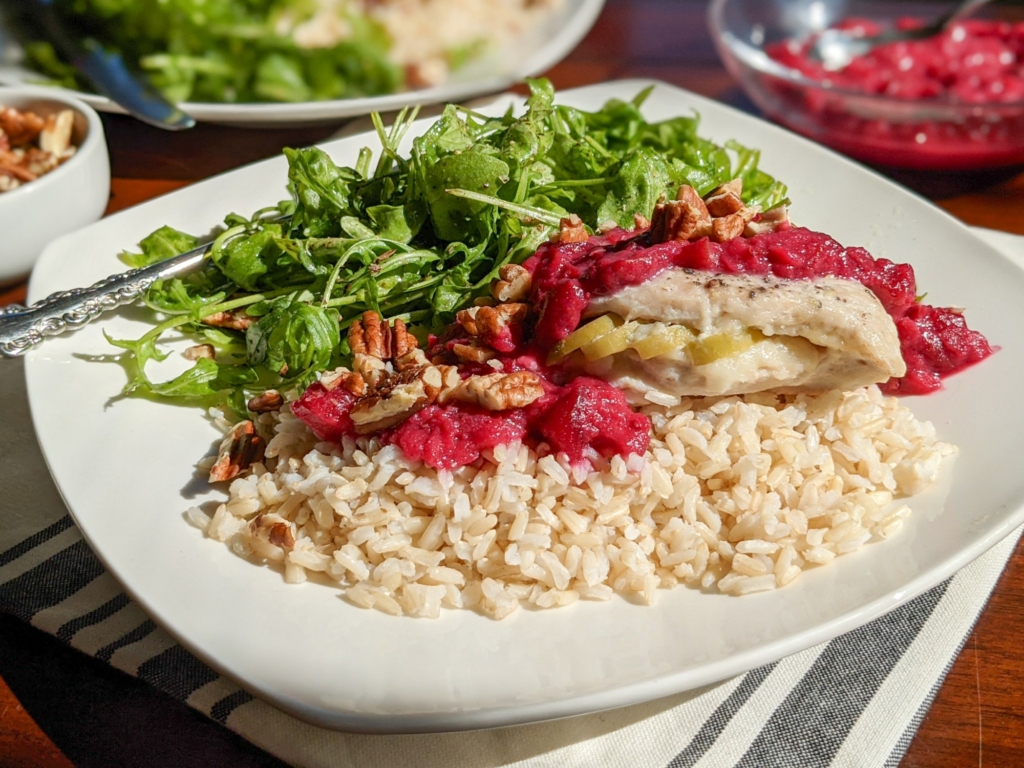 Looking to cook with brie? Use brie to make grilled cheese; this simple application is an effective way to enjoy the natural flavor of the cheese. Brie can also be served with bread and jam, with its creamy flavor balancing out the sweetness of the jam. Brie is also used in topping off pastries. Brie provides the perfect balance to the pastries as they are generally sweet. Brie can be added to any dessert as a source to cut out the extra sweetness or even as a topping supplement.
In need of a quick, easy, and delicious appetizer? You have to try making Cranberry and Apple baked brie. It is the perfect recipe because it delivers a variety of textures and flavors in one simple dish. The sweetness of the honey coupled with the tangy cranberries and salty cheese is a delight. Check out this perfect cranberry-baked brie recipe!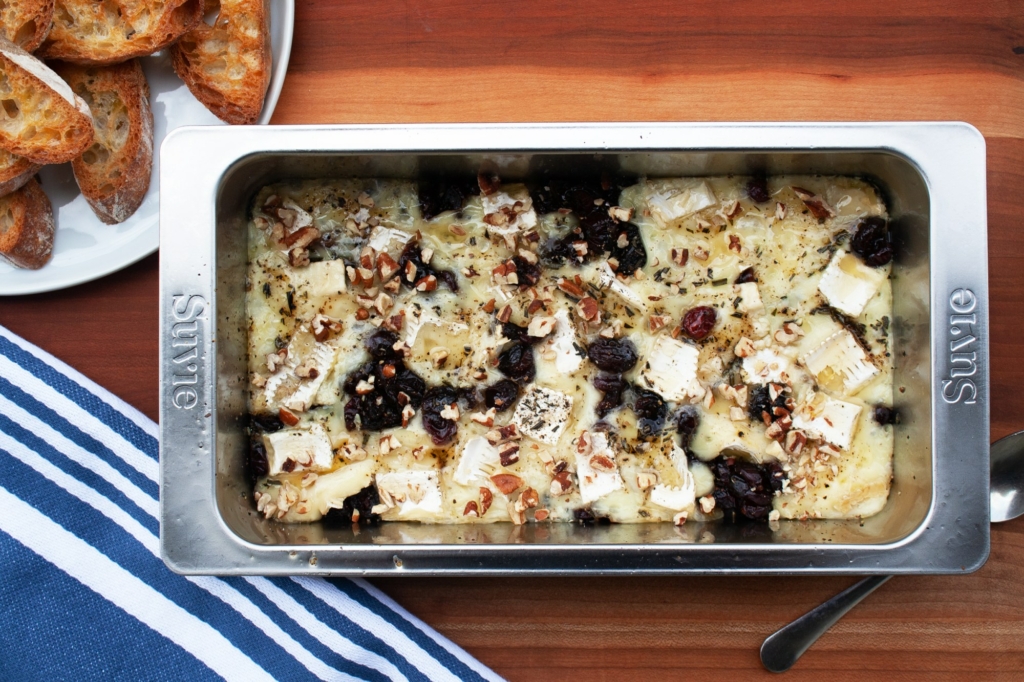 Other ways to include brie is to add it to casseroles, sandwiches, or you can play with its runny texture and make a fondue out of it! Feeling adventurous? Try out this delicious apple and brie-stuffed Turkey for a perfect dinner.
Types of Brie
There are two main variants of the brie that have AOC certifications and they are:
● Brie de Meaux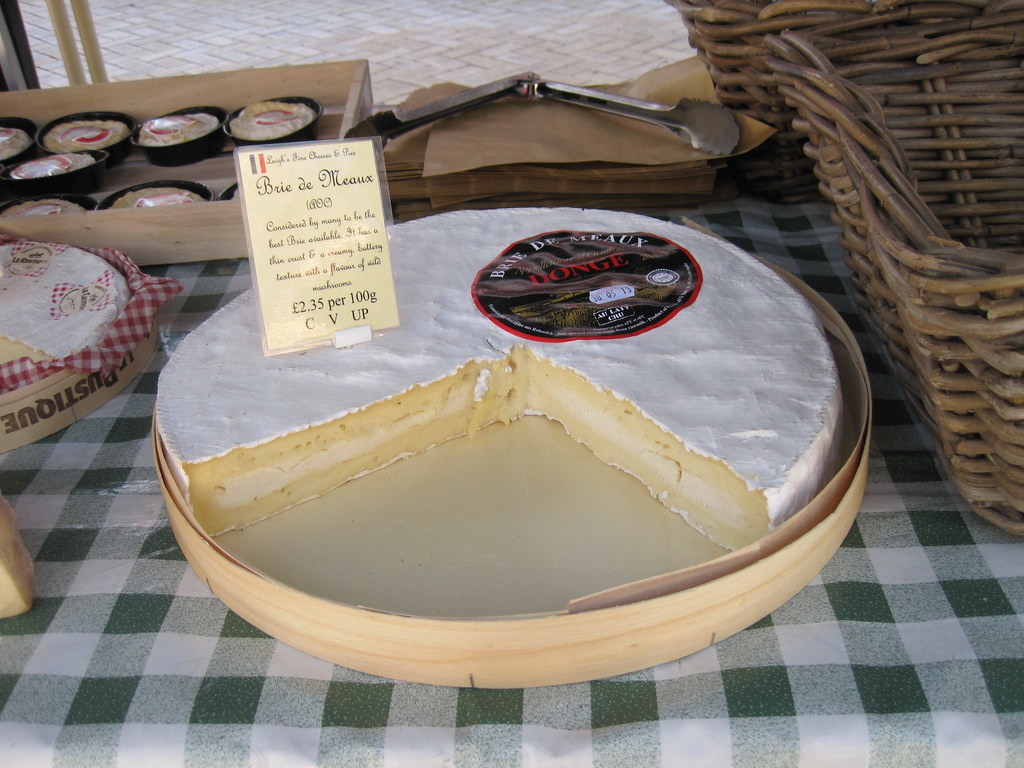 ● Brie de Melun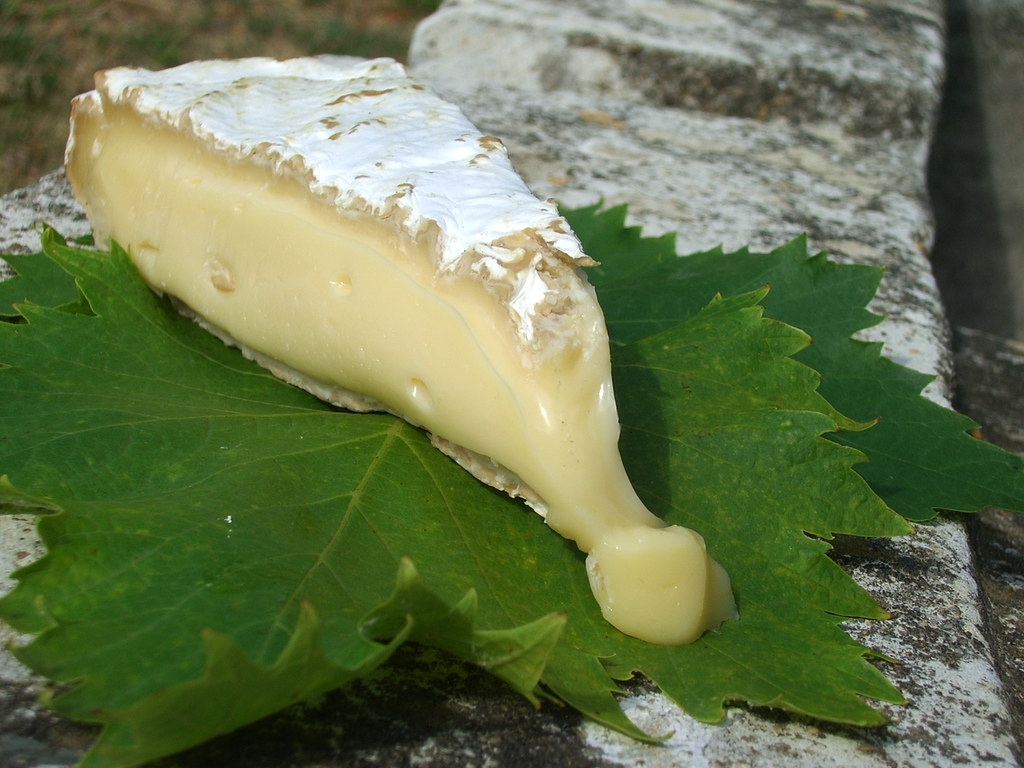 There are other French brie varieties that do not have the AOC certification and they are Brie de Montereau, Île-de-France, Brie de Nangis, Brie de Provins, Brie noir, Brie fermier, Brie d'Isigny, Brie de Melun bleu, Brie petit moulé, Brie laitier coulommiers.
Storage
Brie is a soft cheese with a creamy, runny texture and it will attract unwanted bacteria if not stored properly and in cold storage. Brie should immediately be refrigerated once purchased. The ideal temperature to store brie is between 33°F-40°F.
Once you start enjoying your wheel or piece of brie, it is imperative that you keep refrigerating it after every use and then wrap it in a tight container or plastic to keep its moisture intact.
The companies that produce these cheeses recommend using them before the best-before date and no later than a week. The taste of brie can get a bit sour when consumed later than the best-before date than when it is consumed fresh.