Brisket can be prepared many different ways, but in the US, none are as well known as Texas slow-smoked BBQ brisket. In fact, many Texans consider BBQ brisket to be the state's official dish. While standing next to a smoker for hours on end is great for achieving a smoky and tender brisket, the vast majority of us do not have hours on end to watch meat cook. We've developed this recipe using a bit of liquid smoke to lend extra flavor to the brisket and cooked it with beef broth in order to keep it tender for its long cook time.
Note: If you would like to schedule this cook, but do not want to wait for the broiler to cool before refrigerating, sauté the onion & vegetable oil in a large skillet over medium-high heat until softened, about 8 minutes.
Brisket and Onions
Please always check your food to ensure your food has been cooked to safe serving temperatures. Please see our guide
here
for recommended FDA Time & Temperatures.
Servings: 6-8
Difficulty: 8 hours and 30 minutes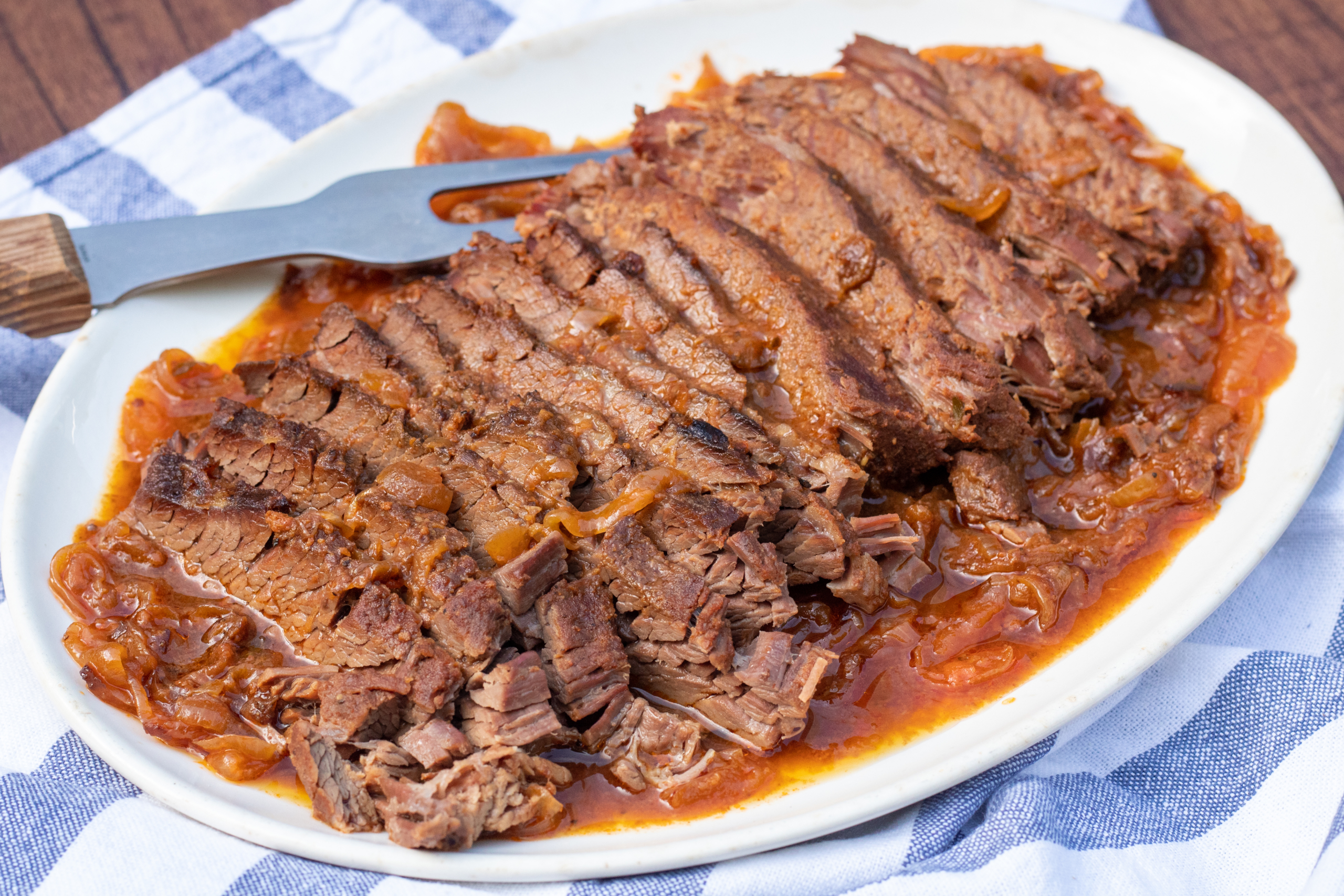 Ingredients
2 ½ lbs beef brisket, trimmed
1 tbsp vegetable oil
2 onions, halved and thinly sliced
1 ½ tsp paprika
1 tsp onion powder
½ tsp garlic powder
⅛ tsp cayenne pepper
2 tsp all-purpose flour
2 tsp tomato paste
½ cup beef broth
1 tsp liquid smoke
1 tbsp red wine vinegar
1 ½ tsp packed brown sugar
3 sprigs fresh thyme
2 bay leaves
Directions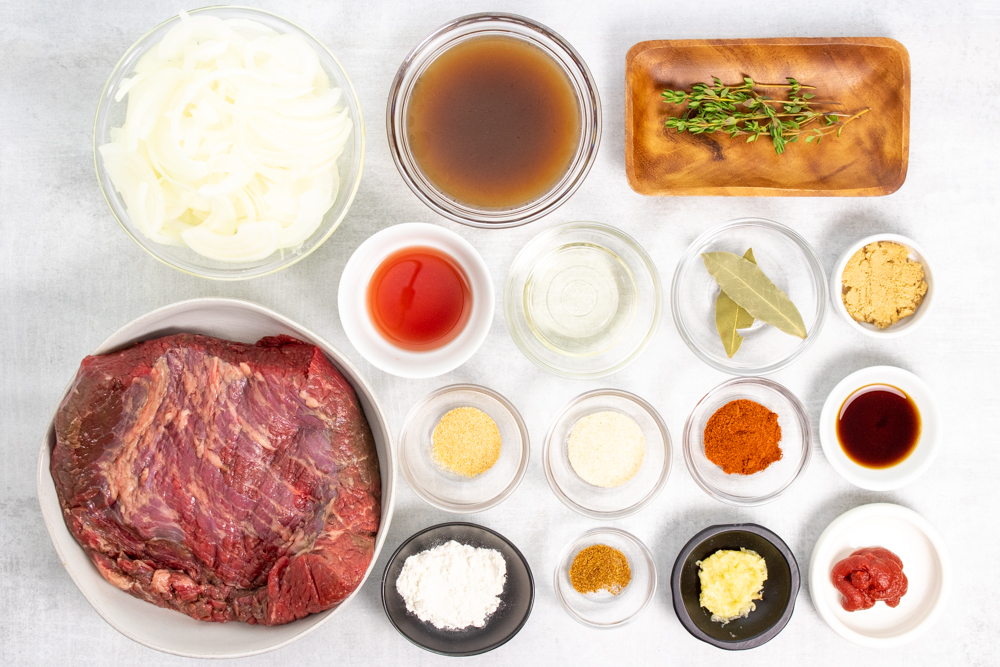 1) Mix vegetable oil and onions together in a Suvie pan. Place pan in Suvie and broil for 10 minutes, stirring halfway through. Meanwhile, combine 1 1/2 tsp paprika, 1 tsp onion powder, 1/2 tsp garlic powder, 1/8 tsp cayenne pepper, 1 tsp salt, and 1/2 tsp ground black pepper in a small bowl. Prick brisket all over using a fork then rub spice mixture over brisket.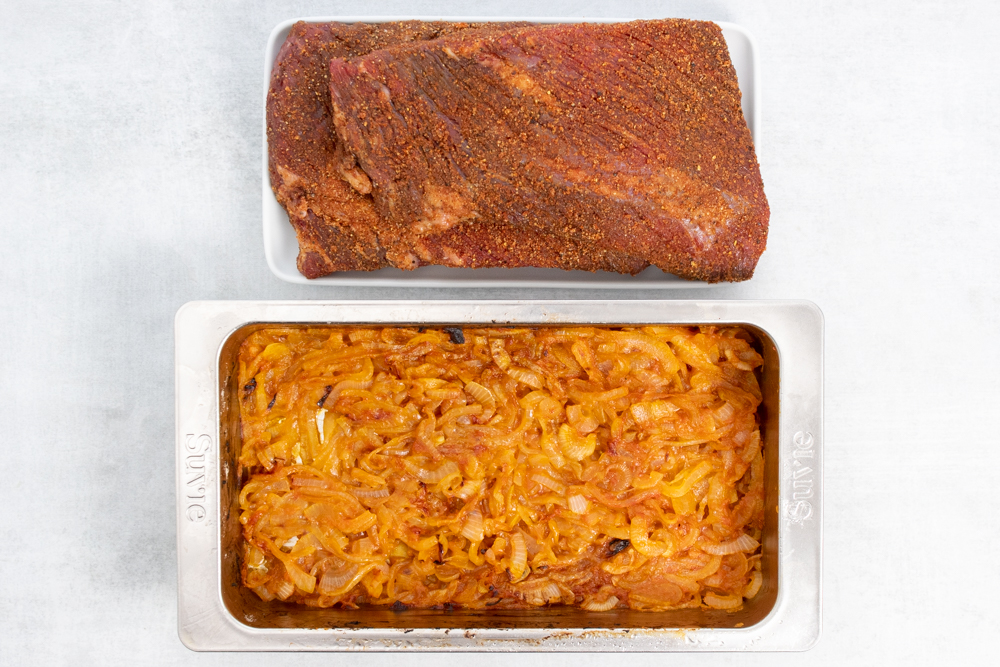 2) After the broil, stir flour and tomato paste into the onions. Add the beef broth, liquid smoke, red wine vinegar, brown sugar, thyme and bay leaves to the onion mixture. Nestle the brisket into the Suvie pan ensuring it is surrounded with onions.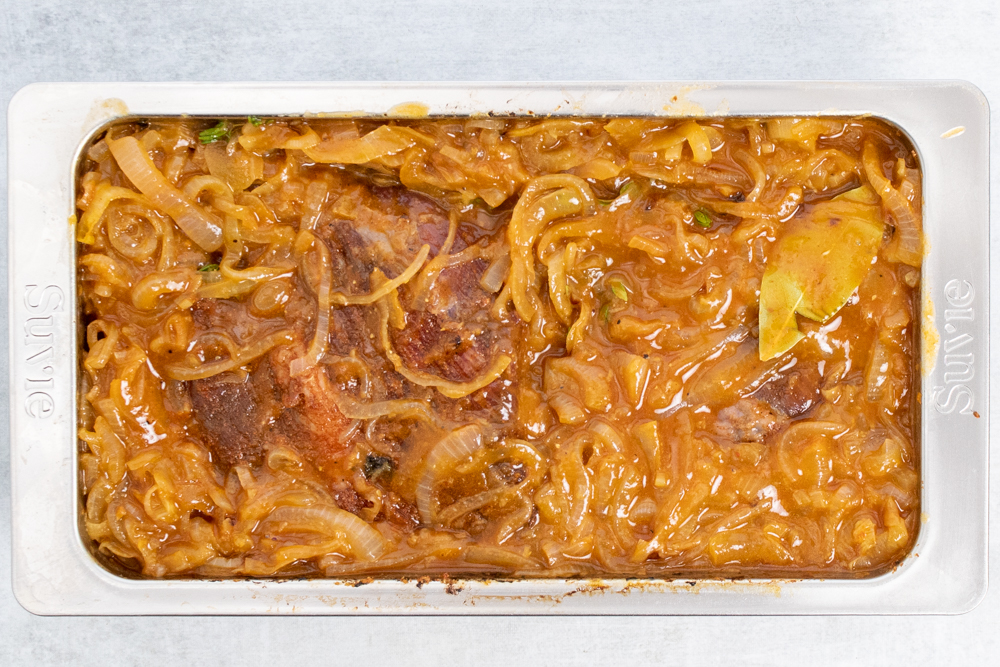 3) Insert pan into your Suvie, input settings, and cook now or schedule.
Suvie Cook Settings
Bottom Zone: Slow Cook High for 7 hours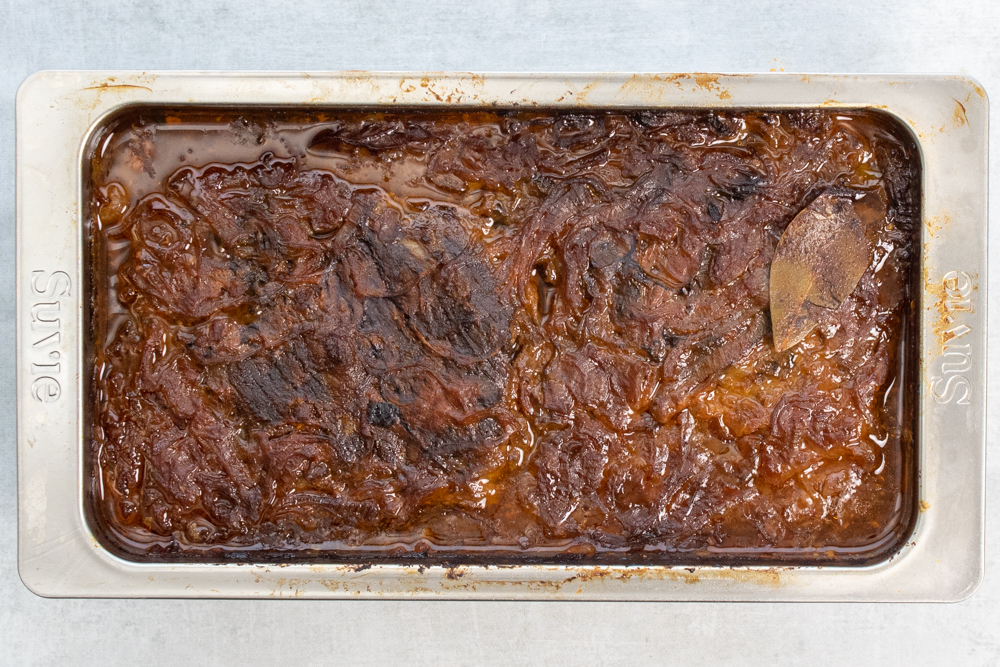 4) After the cook, remove the brisket from Suvie. Discard the bay leaves and thyme sprigs. To serve, slice brisket against the grain. Ladle several spoonfuls of sauce and most of the onions from the pan onto a serving tray placing sliced brisket on top. Ladle a few more spoonfuls of sauce and onions over the sliced brisket.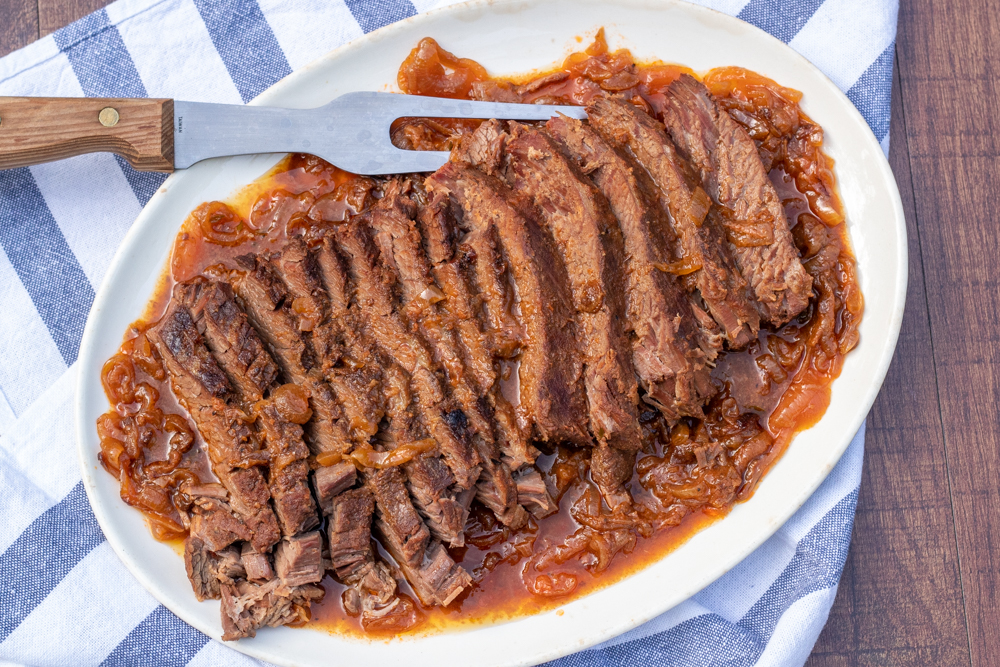 Note: If you would like to make this recipe in Suvie 1.0, insert pan into the top zone of Suvie, fill reservoir, and set to Slow Cook on High for 7 hours.
Nutrition
Nutritional Information per serving (6 servings per recipe): Calories 433, Total Fat 15.8g, Total Carbohydrates 6.8g, Total Sodium 508.9mg, Total Protein 63.7g