No one can resist a creamy cheesy casserole! There's an old school broccoli casserole recipe, one of my Ma's favorites, that serves as inspiration for this modified Brussel sprout version. The base of this casserole is a combination of butter roasted onions, cream of mushroom soup, mayonnaise, and shredded cheddar cheese. The quartered sprouts are added to the creamy mix, covered, and cooked until fork-tender. Then, a hearty mix of crushed ritz crackers and even more cheddar cheese is added as a topping, and then roasted until crisp. This is one tasty side dish or, double this recipe and bring it as your potluck contribution.
Brussel Sprout Casserole
Please always check your food to ensure your food has been cooked to safe serving temperatures. Please see our guide
here
for recommended FDA Time & Temperatures.
Servings: 4-6
Difficulty: 1 hour and 10 minutes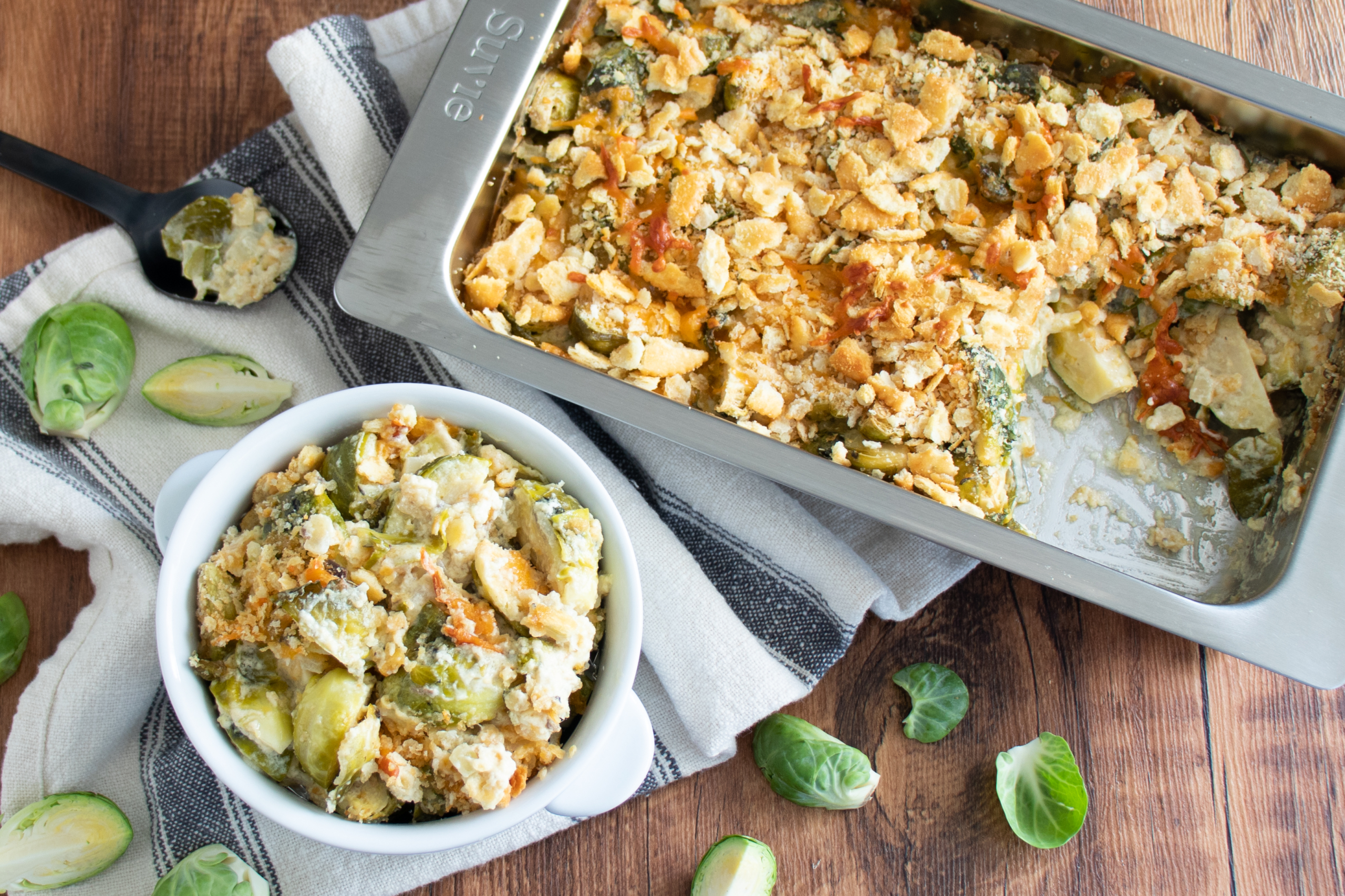 Ingredients
½ cup chopped yellow onion
4 tbsp (1/2 stick) salted butter
1 (10.5 oz) can cream of mushroom soup
2 large eggs
½ cup mayonnaise
5 cups quartered Brussel sprouts
1 cup cheddar cheese, divided
1 ½ cup crushed Ritz crackers
Directions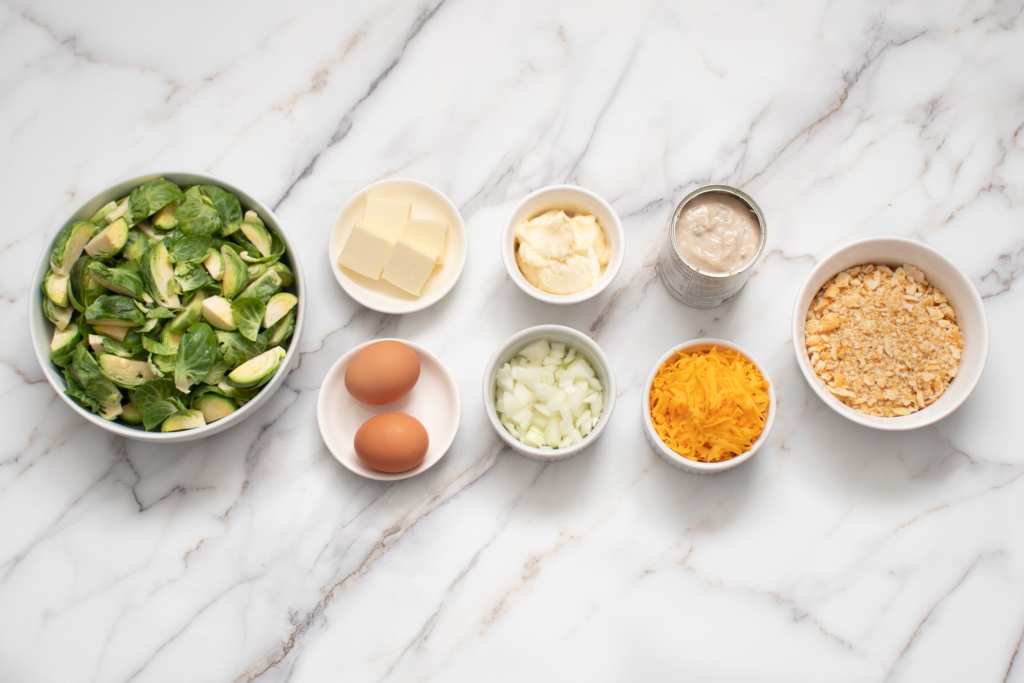 1) Place ½ cup chopped onion and 4 tbsp butter in a Suvie pan. Place the pan in the bottom zone of your Suvie and roast at 400°F for 15 minutes.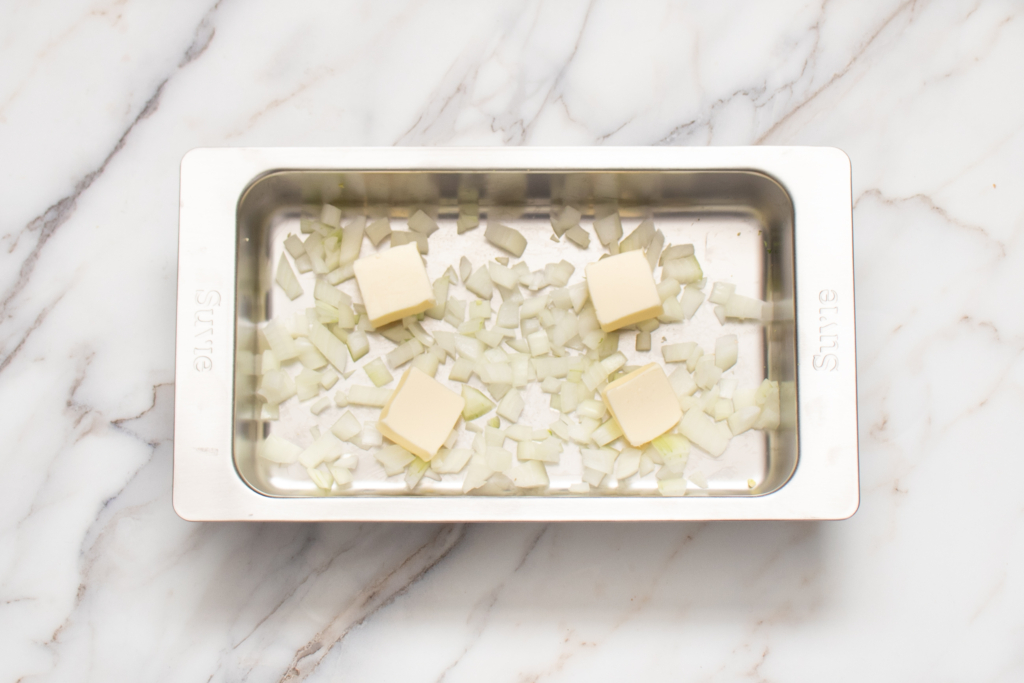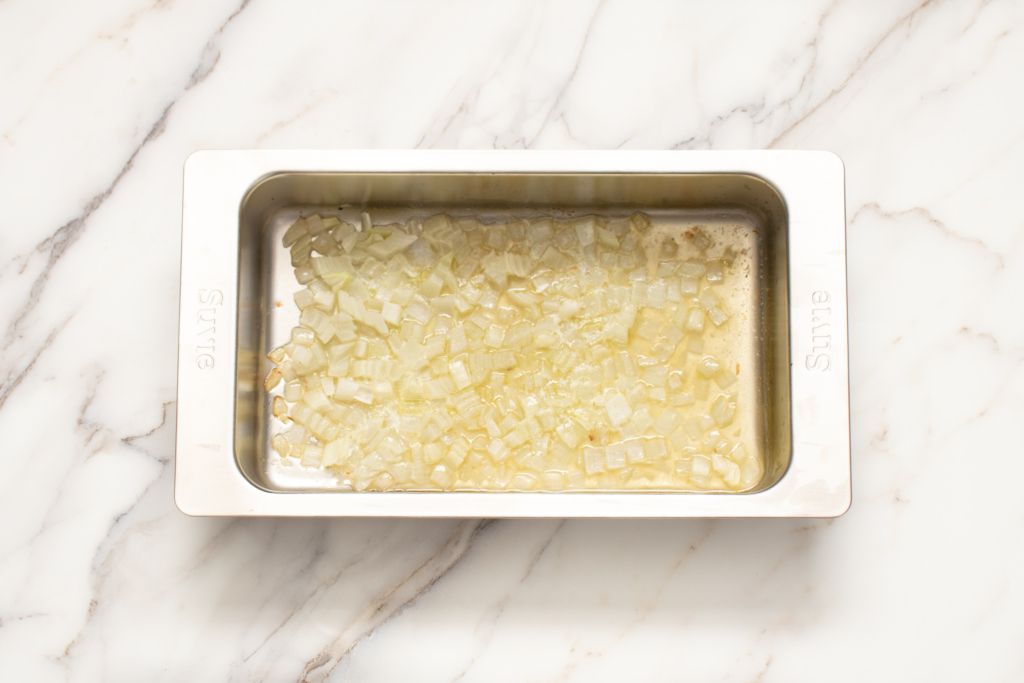 2) Meanwhile, place 1 can cream of mushroom soup, 2 eggs, ½ cup mayonnaise, and ¼ teaspoon black pepper in a large bowl, and whisk until blended.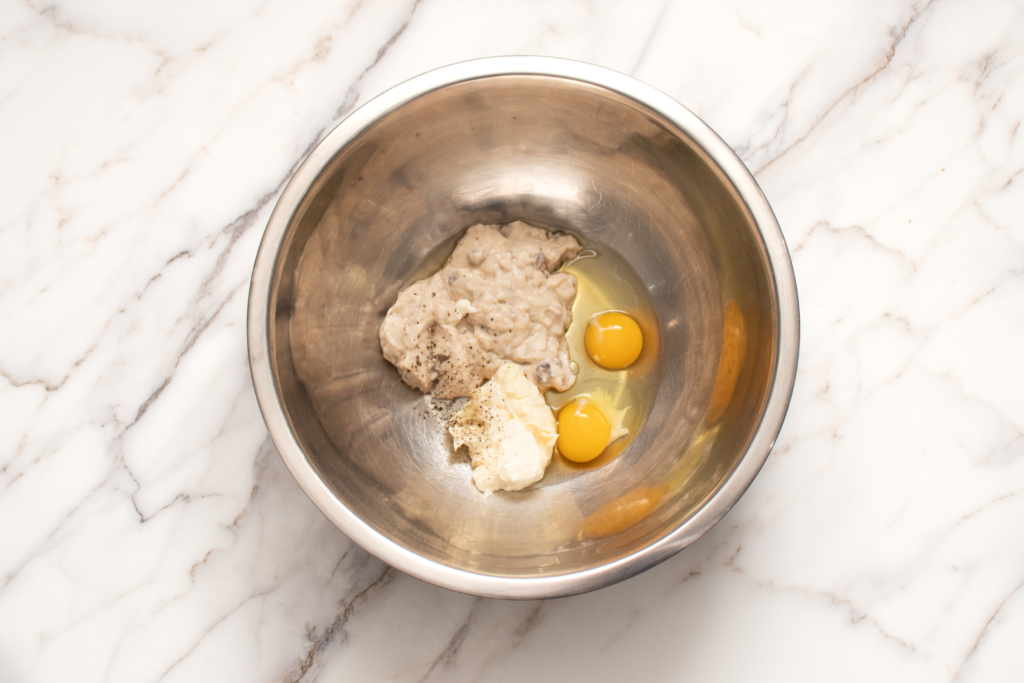 3) Once the onions have roasted, add them to the bowl along with any residual butter. Add 5 cups quartered Brussel sprouts and ½ cup of cheddar cheese to the bowl, and toss to combine.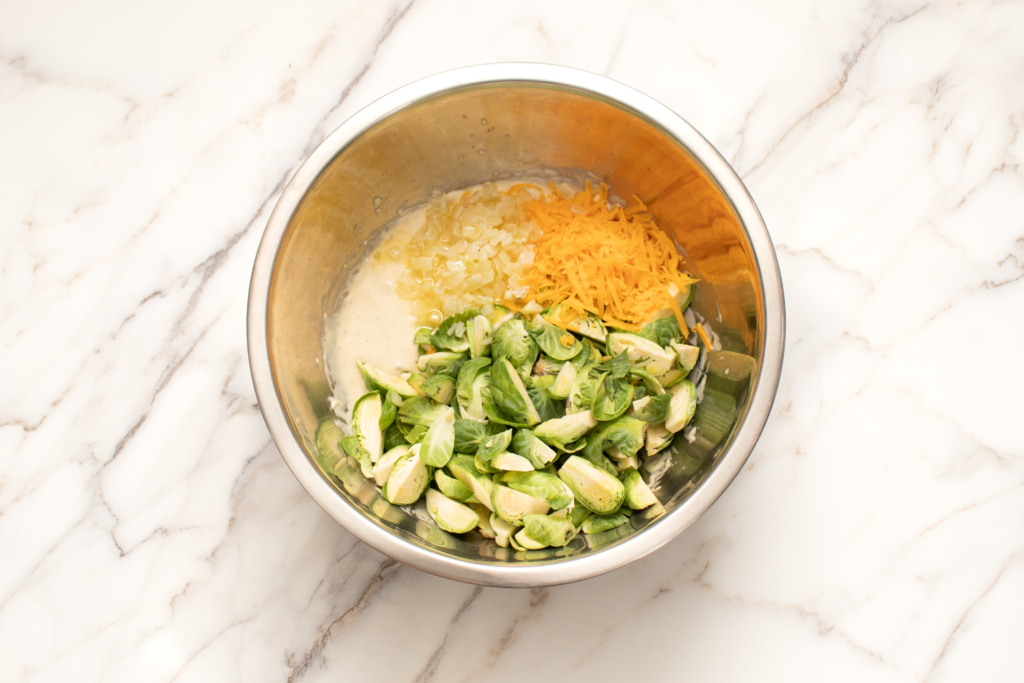 4) Transfer the casserole mix to a Suvie pan (you can use the same pan used to roast the onions). (For Suvie 2.0 we recommend covering the pan with foil). Place the pan in the bottom zone of your Suvie, input settings, and cook now.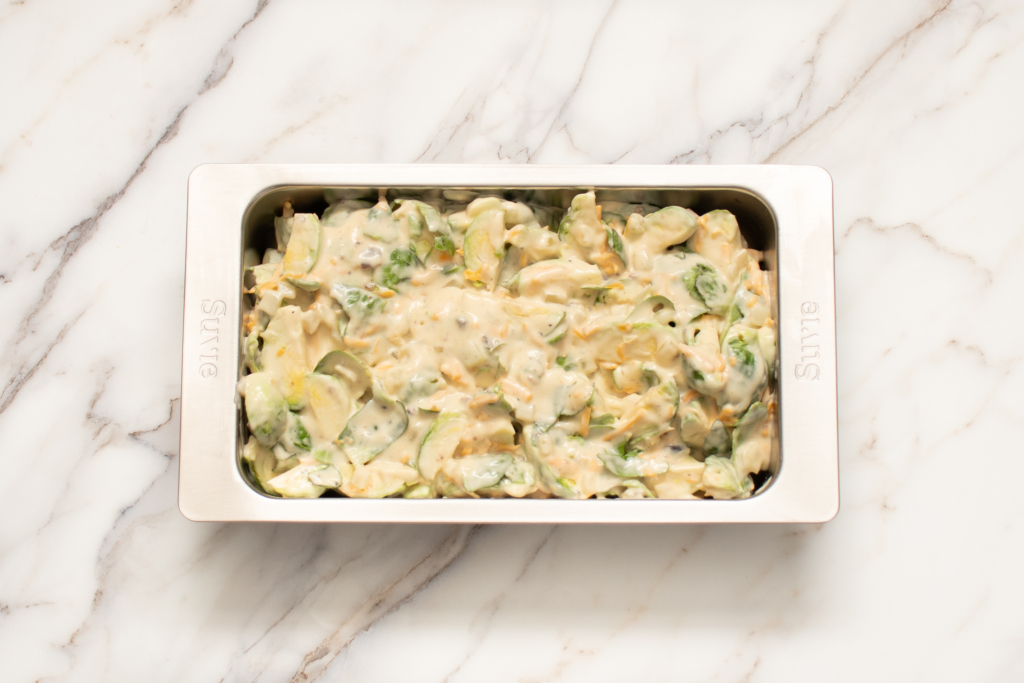 Suvie Cook Settings
Bottom Zone: Roast at 350°F for 50 minutes
Top Zone: None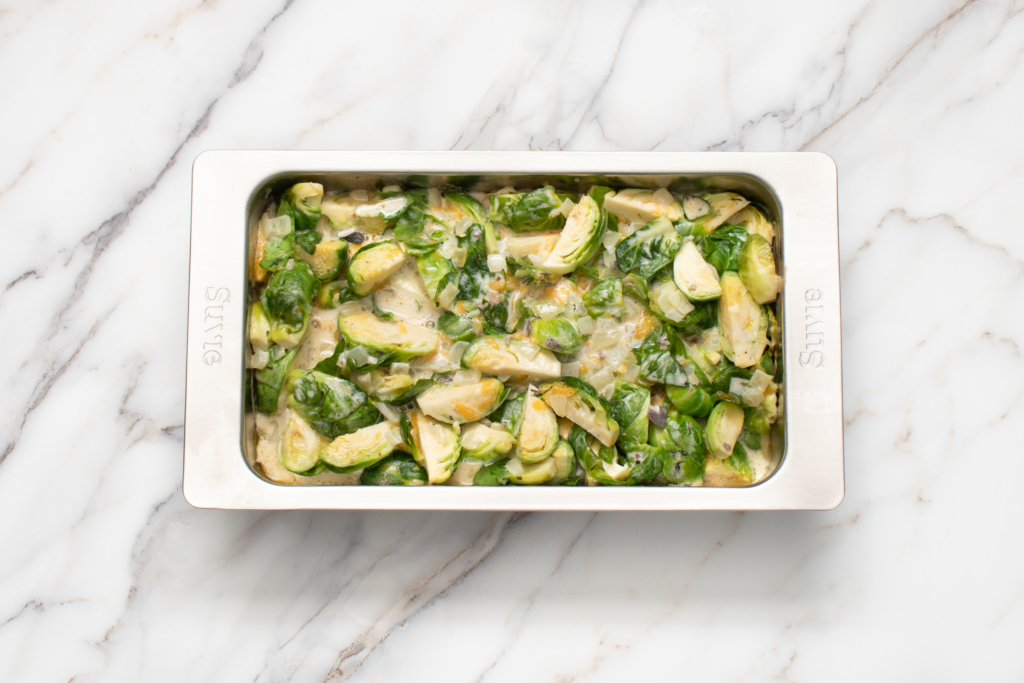 5. After the cook, remove the pan from your Suvie, and remove the foil. Top the casserole with the remaining ½ cup cheddar cheese and 1 ½ cups of crushed Ritz crackers. Return the pan to the bottom zone of your Suvie, uncovered, and roast at 350°F for 10 minutes or until the cracker crumbs are toasted and the cheese has melted.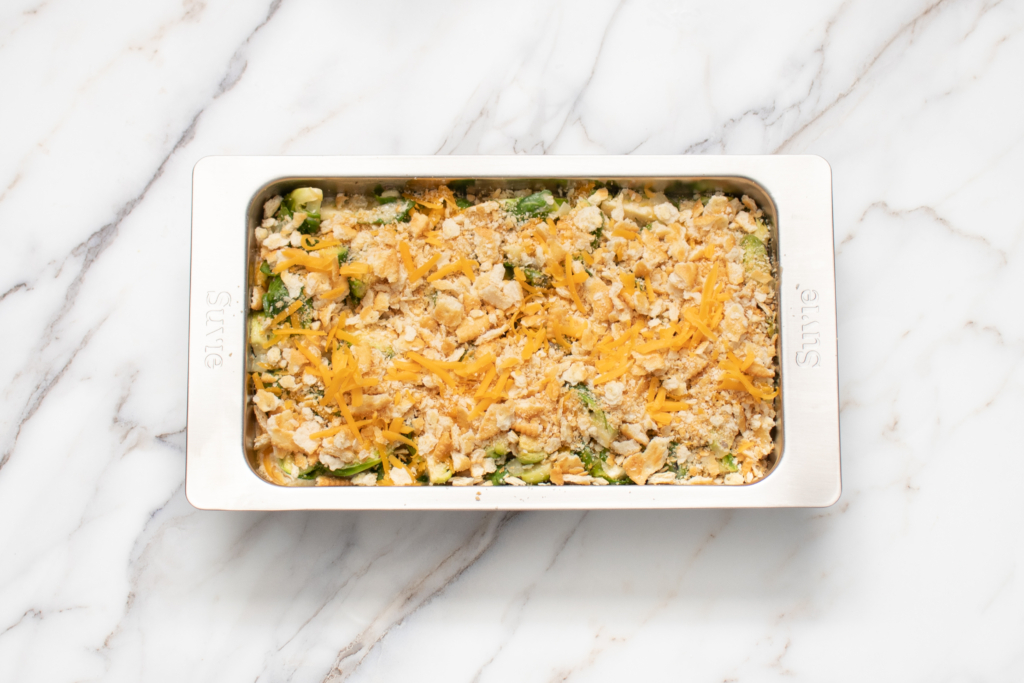 6. After the cook, remove the pan from your Suvie, and set aside to rest for 5 minutes before serving. Season to taste with salt and pepper.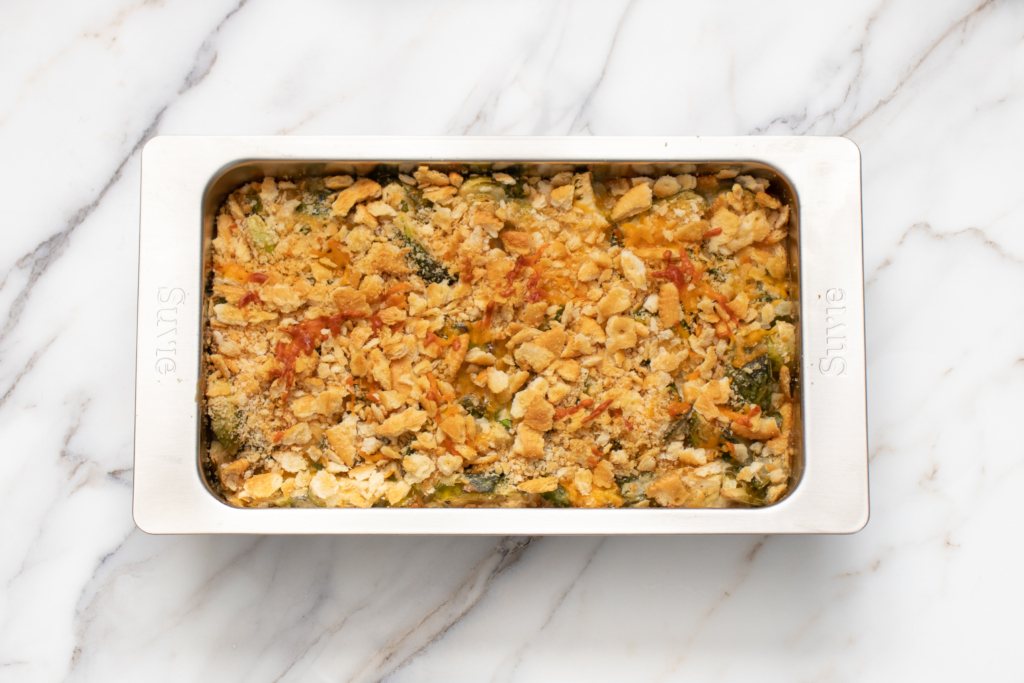 Nutrition
Nutritional Information per serving (6 servings per recipe): Calories 248, Total Fat 27g, Total Carbohydrates 19g, Total Sodium 649mg, Total Protein 11g.