Prep Time: 5 minutes
If you've read our original mac and cheese recipe, you know we're obsessed with it. This recipe takes our original recipe and transforms it from a side dish to a full-on entree showstopper. Butternut squash lends a savory-sweetness to this dish and is a great source of vitamin A, vitamin C, manganese, and potassium. Don't have any butternut squash left in your gourd cellar? No problem, you can substitute canned butternut squash or pumpkin for a similar effect. The canned substitute is also a great way to sneak vegetables into your picky kids' dinner with them being none the wiser. Whether you're trojan horsing veggies into your kids' diet or you just need some cheesy pasta, this squash mac and cheese is an absolute favorite and the star of any meatless meal!
My Cook: Butternut Squash Mac and Cheese
Please always check your food to ensure your food has been cooked to safe serving temperatures. Please see our guide
here
for recommended FDA Time & Temperatures.
Servings: 4
Difficulty: 2 hours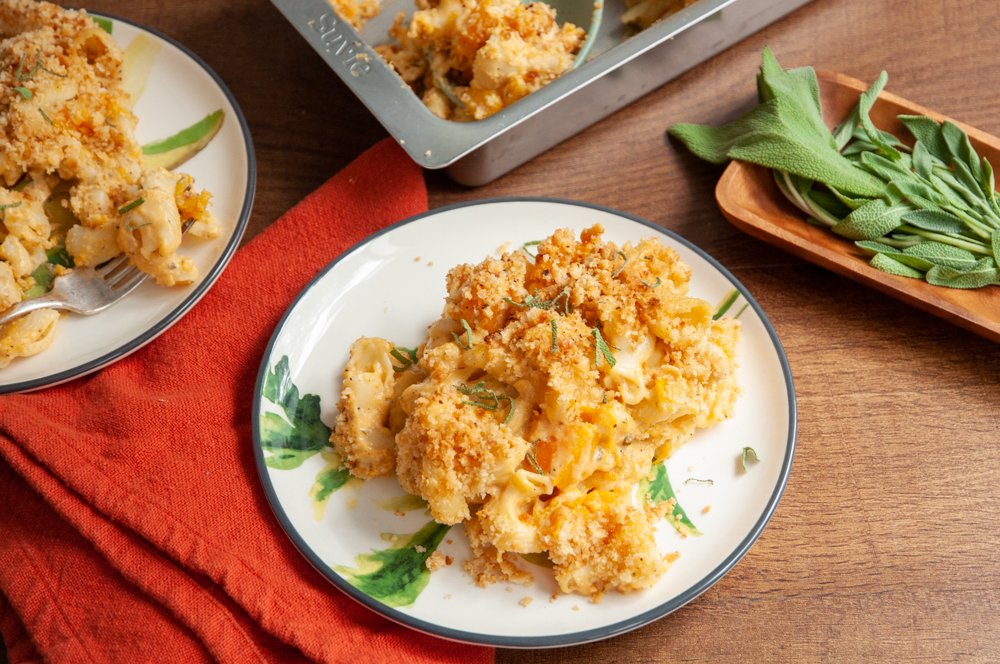 Ingredients
1 cup whole milk
1.5 cups (6 oz) shredded cheddar cheese
1 cup (4 oz) American cheese, shredded or finely chopped
1 tbsp fresh sage leaves finely chopped
1 tsp garlic powder
1 tsp mustard powder
3 tsp salt, divided
½ tsp freshly ground black pepper
8 oz cubed butternut squash or 8 oz of butternut squash puree
8 oz shell pasta (or any other)
¾ cup crushed Ritz crackers or panko bread crumbs
2 tbsp butter, melted
More sage leaves as garnish
Directions
Combine milk, cheddar and American cheeses, sage leaves, garlic powder, mustard powder, 1 tsp salt, and pepper in a Suvie pan. Mix until well combined. Place in the upper right zone of your Suvie.
Put butternut squash into another Suvie pan and load into upper left zone.
Pour pasta into a strainer and add 2 tsp salt. Place into the starch pan and load into lower right zone of your Suvie.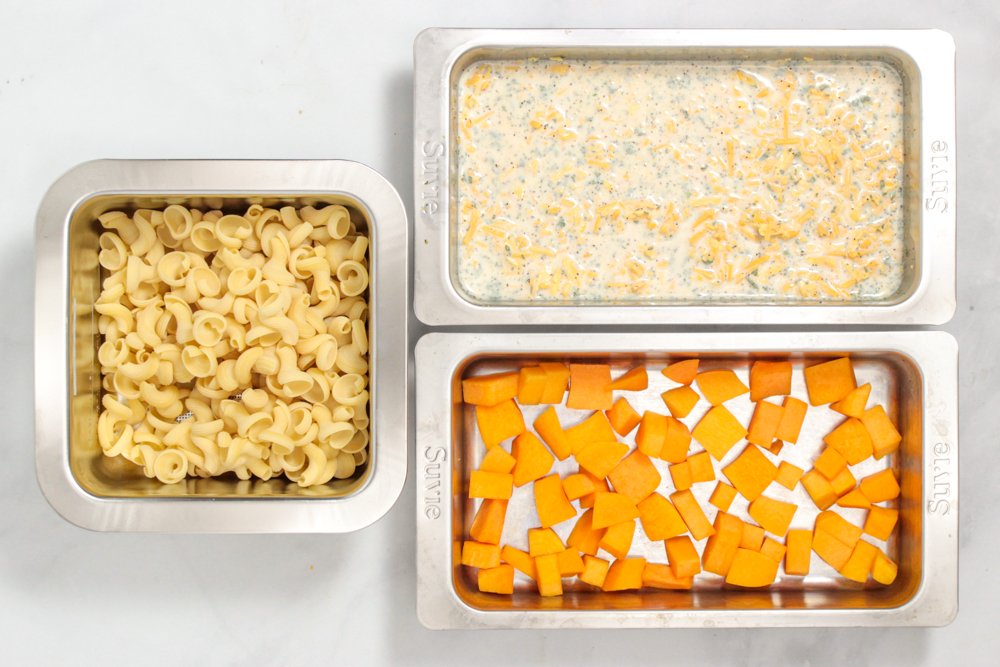 Fill Suvie reservoir, enter My Cook settings, and cook now or schedule.
My Cook Settings
Protein: 175 degrees, 45 minutes
Veggie: 45 minutes
Starch: 10 minutes
During the cook, combine the crushed crackers and melted butter in a small bowl, set aside.
After the cook, remove the cheese sauce from Suvie and whisk until all the cheese is incorporated and smooth.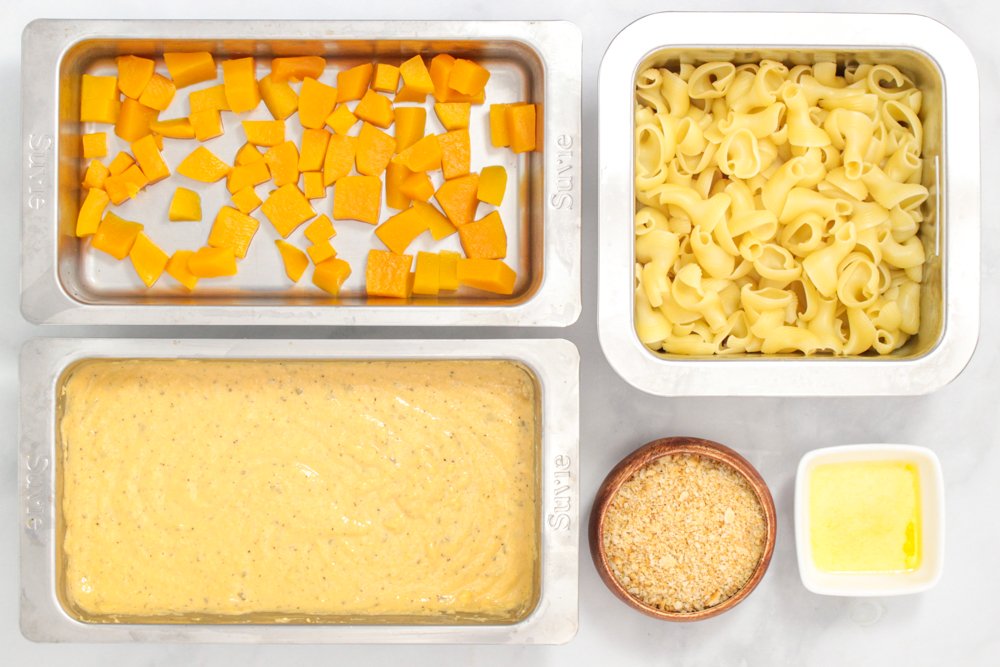 Drain excess water from the butternut squash and stir squash chunks into the cheese sauce (no need to mash them).
Add pasta to the cheese sauce, mix to coat and season to taste with salt and pepper. Return to a Suvie pan and spread into an even layer.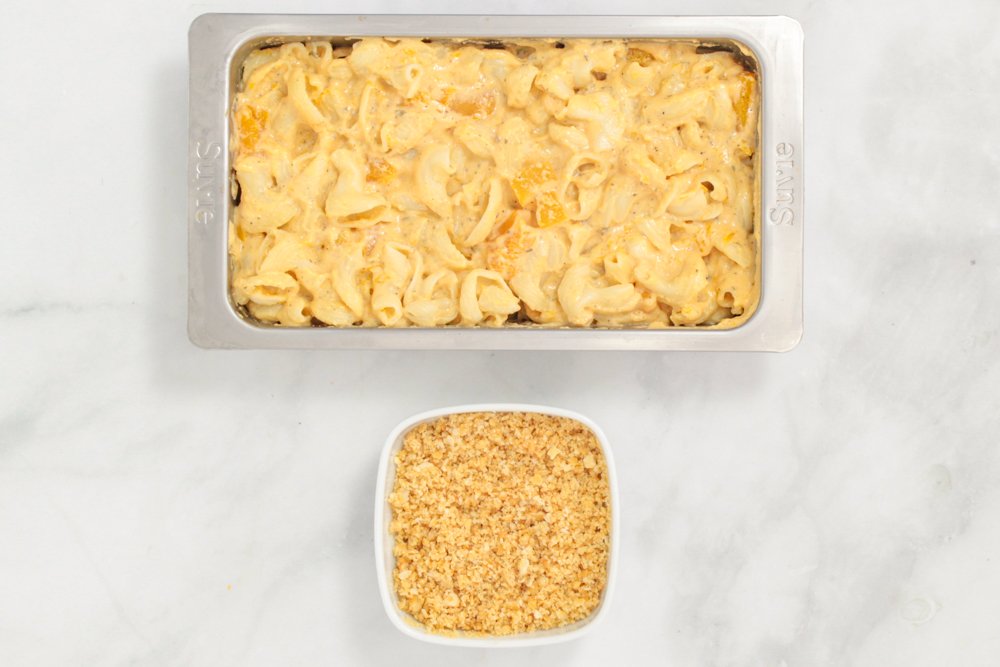 Top the mac and cheese with the cracker-butter mixture.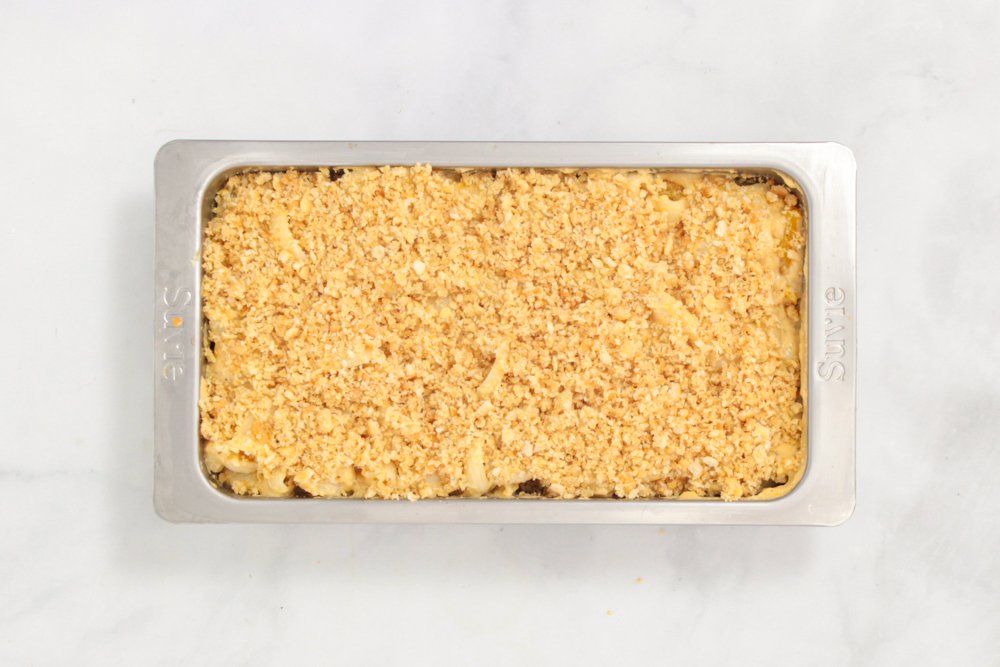 Return to Suvie and broil for 5 minutes or until topping is golden brown, rotating pan halfway through broil time. *To avoid overcooking: do not leave mac and cheese unattended during this step!*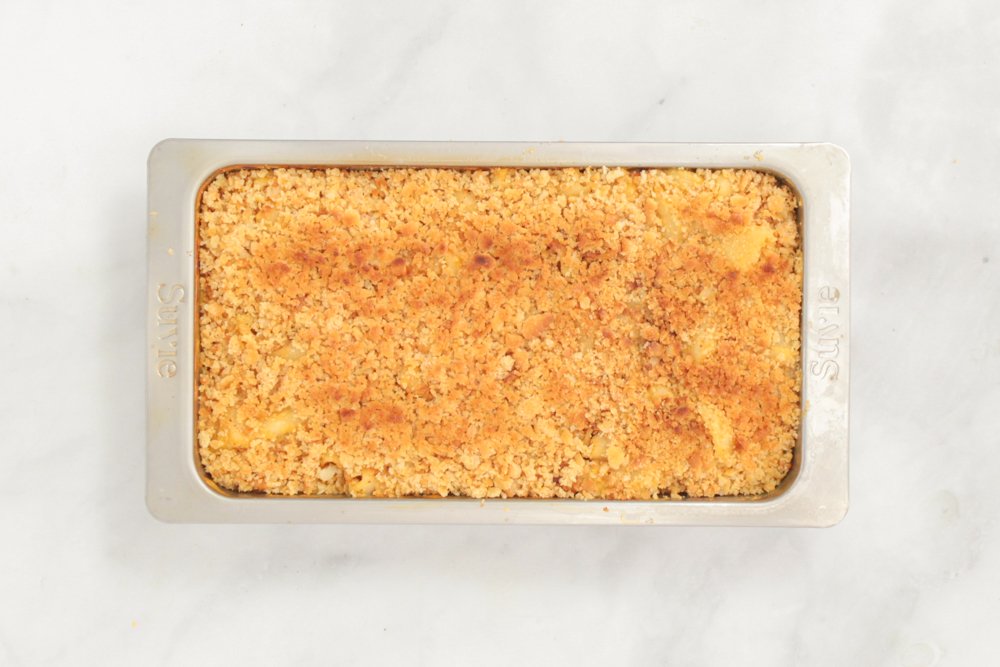 Divide among four plates, sprinkle with extra chopped sage, and enjoy!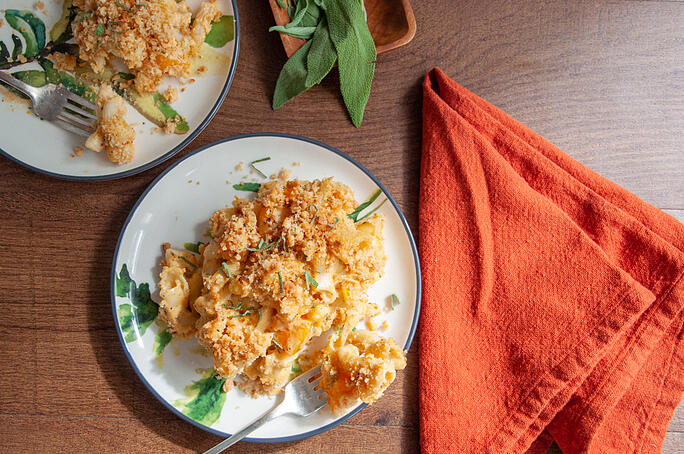 Wine Pairing
Mac and cheese pairs well with a variety of white wine. Traditionally, a glass of dry and lean Chardonnay works best.