A refreshing summer fruit, cantaloupe is adored and enjoyed by people of all ages. The tropical refreshing vibes that this fruit brings are like no other.
History Of Cantaloupes
This fruit was cultivated back in the year 1700 from seeds from Armenia. Cantaloupe originated in South Asia and Africa and received its name after comune Cantalupo in Sabina, near Tivoli, Italy. Tivoli is well known as the place where the Pope stayed for the summer. In North America, Christopher Columbus introduced cantaloupe in the year 1494. It later became popularly known in Europe by 1890 and then it became a commercial fruit spreading to the rest of the world.
Flavor Of Cantaloupes
The outside of a cantaloupe looks like a netted stone with green-colored skin and orange pulp on the inside. It has a very musky aroma with lots of seeds in the center of it.
Cantaloupes are extremely tender, juicy, and sweet fruits. Unripe cantaloupes are crunchy and vegetal in flavor. Extremely ripe cantaloupes can get mushy and extremely soft.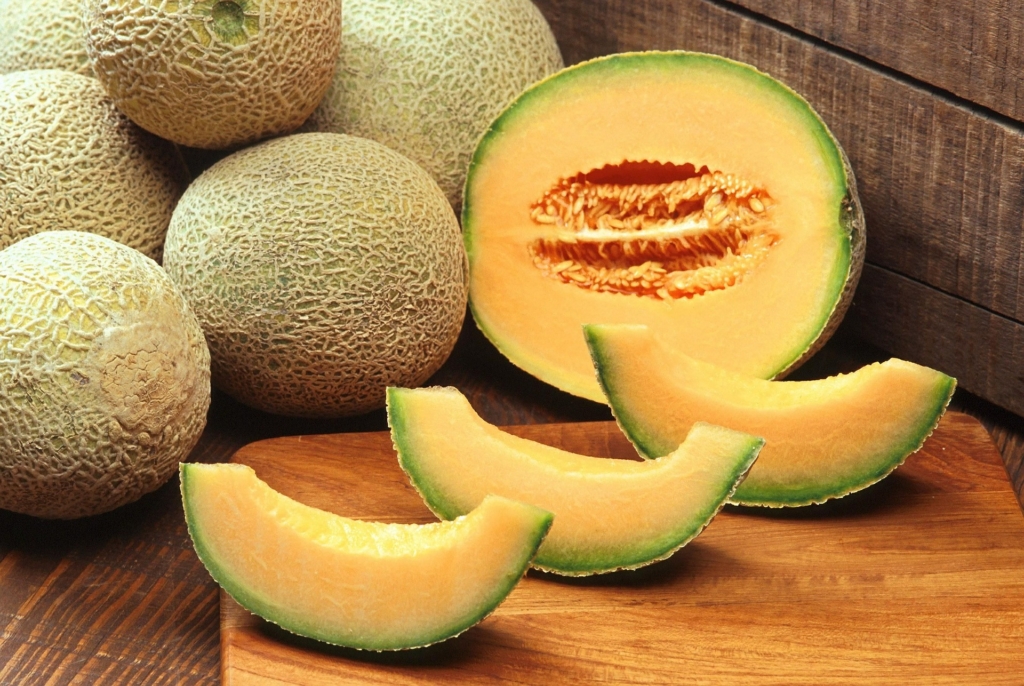 Types Of Cantaloupes
Cantaloupes come in different varieties, shapes, and sizes which also differ in their taste. Here are some types of cantaloupes.
These are referred to as the 'original cantaloupes'. They have green striped lines which are either netted or not netted which are grey in color. They are believed to have arrived from Africa and Asia and got the name cantaloupe after the town of Cantalupo from where they actually originated.
The cantaloupes found in Asia aren't as netted as the ones in America and Europe. Also, the flesh is not as dark orange as on those continents. The flesh is a pale orange color with a very subtle taste and smell. Also, you will notice that the flesh of this variety is crunchy compared to cantaloupes from America and Europe.
This is also called the 'crown melon' because of its size. In Japan, it is called the Yubari King melon. It is a fruit consumed by the royals and the elite classes in society as it is a very expensive fruit in Japan.
It is cultivated only in one small town called Yubari. The labor of cultivating and pruning is extremely labor intensive which adds to the supremacy and high price tag of the fruit.
North American Cantaloupe
This is a muskmelon and not a cantaloupe in any sense. Irrespective of this fact, it is known as cantaloupe there. It has a very thin outer skin with a pale yellow-colored shell. The flavors, taste, and smell are almost exactly similar to that of a cantaloupe.
Health Benefits
If you are lacking important vitamins in your body, cantaloupes are a good option for you. They are very rich in vitamin B12, B6, B9, B1, B2, B3, B5, riboflavin, thiamin, and vitamins C, A, and E.
Cantaloupe contains antioxidants that improve the functioning of the immune system and the cardiovascular system. If you are feeling dehydrated on hot summer days then cantaloupes can help you replenish the body's water content and electrolytes.
Culinary Benefits
A very refreshing summer snack that you can prepare with cantaloupes is a cantaloupe sorbet. The icy creamy flavor of it will almost remind you of ice cream. Another summer refresher that can be prepared with this fruit is the Tiki Cantaloupe-Coconut cocktail with some fresh coconut milk.
Another well-known summery drink is the Summer Twang which is a non-alcoholic drink made with sweet cantaloupes and club soda. You can also just cut some thin wedges of the fruit, add pink peppercorns, sumac, and an aromatic mix of Aleppo-style peppers and have it as a plain fruit
A savory dish that can also be prepared with cantaloupes is cantaloupe and cucumber salad with Fresno chiles, coriander, and cardamom. Cantaloupes are also served with some basil-lime as a first course or a light dessert.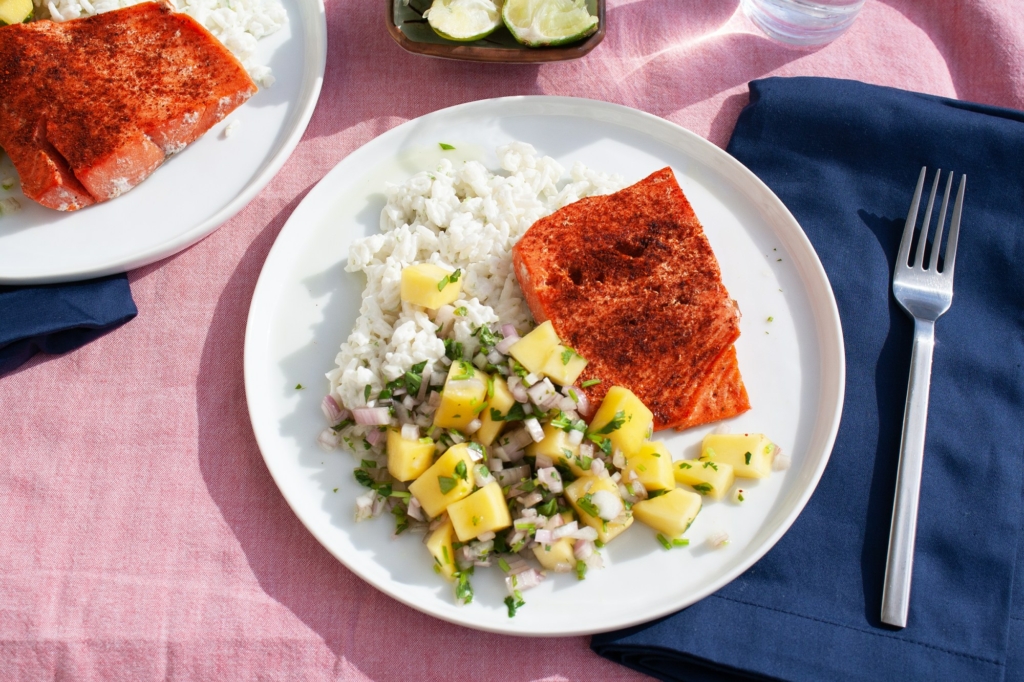 And of course, how can we forget how great cantaloupes are with any salad. Looking out for a great salad recipe? You should surely check this one out.
The next dish may sound crazy to you but it is a real thing! Cantaloupes and Pancetta cream sauce are often used to make pasta and it does taste absolutely delicious too! The sweetness and creaminess of this dish are incomparable!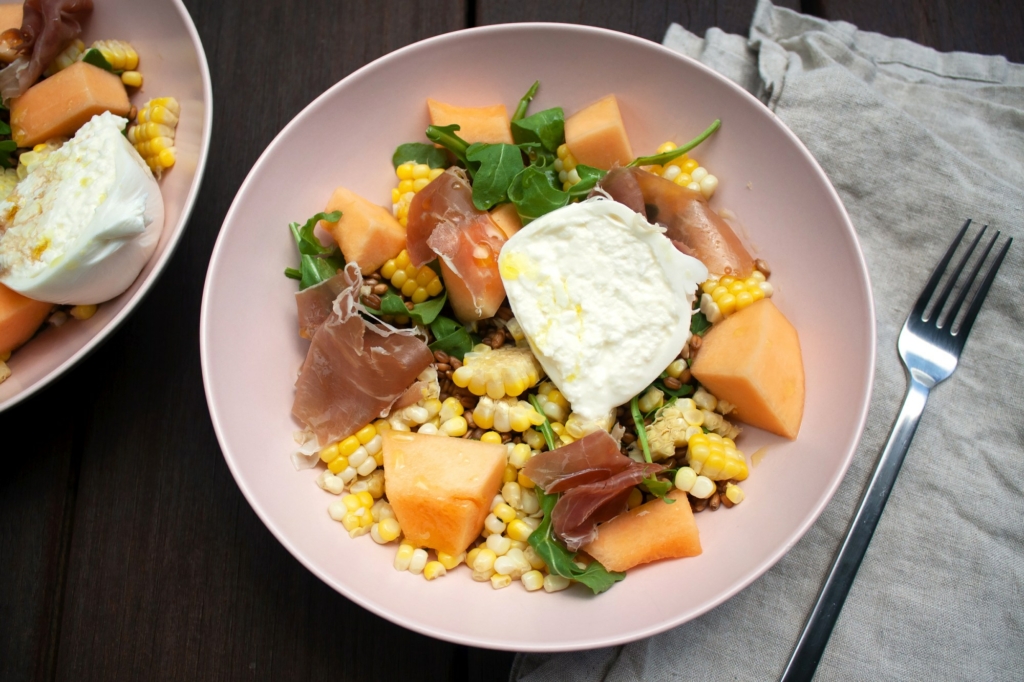 Cantaloupes are also used to prepare jams. The sweet and salty flavor of this jam will make you forget your regular strawberry spreads!
Storage
An unripe cantaloupe can be kept on the kitchen top for up to 2 days after which it will ripen. A whole ripe cantaloupe will stay in the refrigerator for up to 5 days while wedges of it can be refrigerated for up to 3 days.
Feature Image: congerdesign from Pixabay