Native to North Africa, Chermoula is made with a combination of fresh herbs, toasted spices, and lemon juice. Traditionally used for grilled seafood, this sauce also works beautifully as a zesty marinade or vibrant finishing sauce for almost any roasted or grilled dish. Here we've paired crispy roast chicken thighs with this multi-purpose sauce and topped it all off with spiced blackberries to bring sweetness and an extra pop of color. Freeze leftover sauce in an ice cube tray for easy poppable cubes next time you fire up the grill.
Chermoula Chicken Thighs with Roasted Blackberries
Please always check your food to ensure your food has been cooked to safe serving temperatures. Please see our guide
here
for recommended FDA Time & Temperatures.
Servings: 4
Difficulty: 1 hour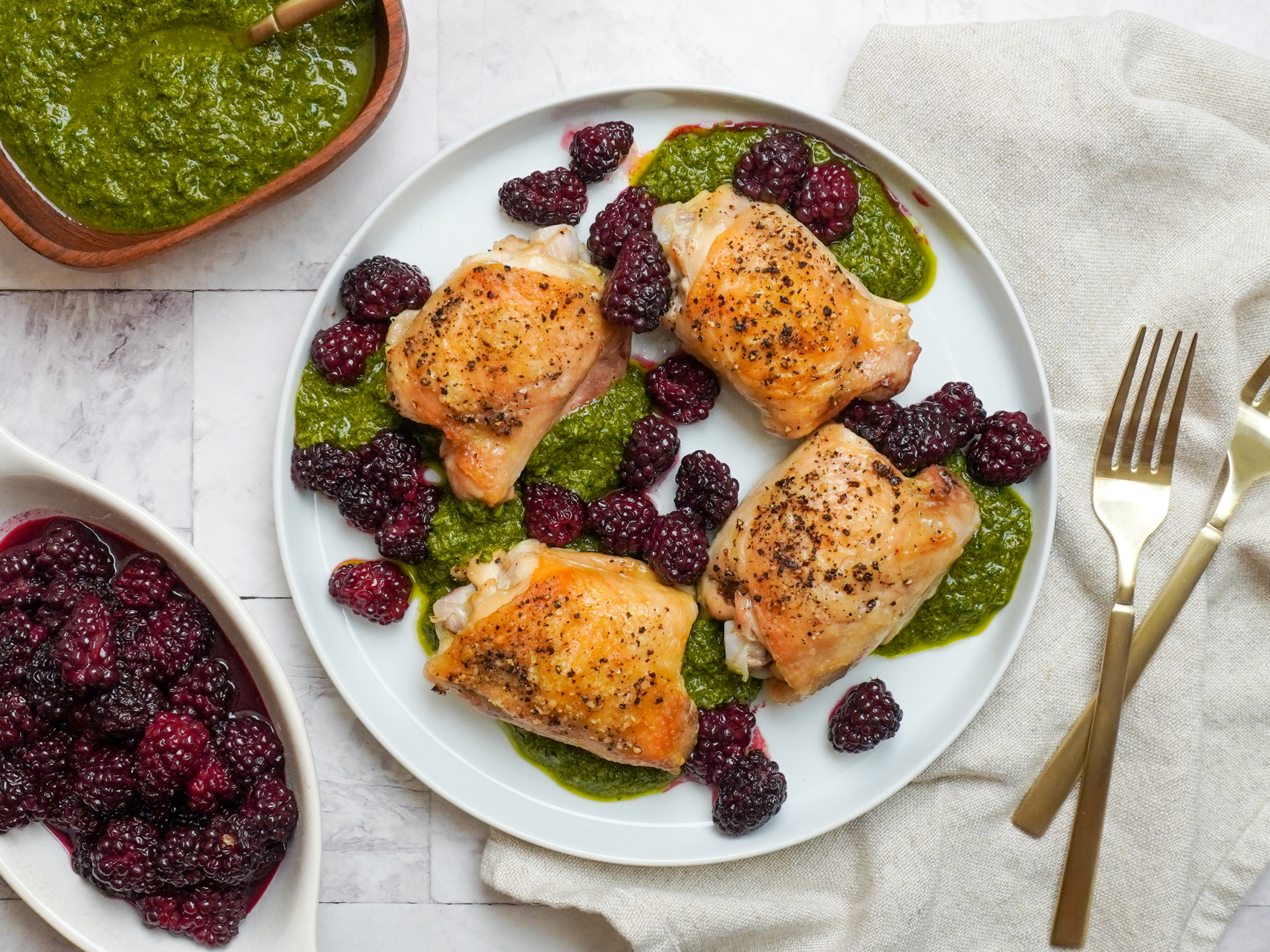 Ingredients
1 ½ lbs skin on, bone-in chicken thighs
1 lb fresh blackberries, washed and dried
½ tsp ras el hanout
¼ tsp granulated sugar
⅛ tsp kosher salt
Chermoula
1 bunch cilantro, ends trimmed
1 bunch parsley, ends trimmed
⅔ cup olive oil
2 tsp ground cumin
2 tsp ground coriander
1 ½ tsp hot paprika
2 cloves garlic, grated
3 tbsp fresh lemon juice
Directions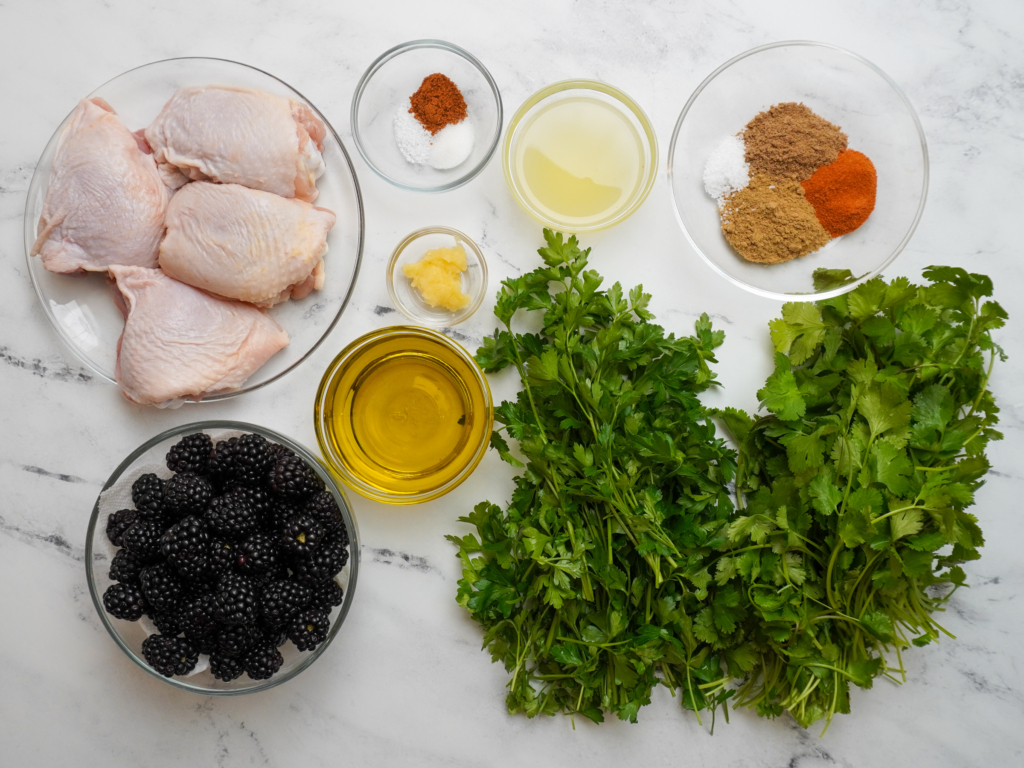 1) Lay 1 ½ lbs chicken thighs skin-side up in a Suvie roasting rack and insert the rack into a Suvie pan. Drizzle olive oil on the chicken thighs and season with salt and pepper. Add 1 lb blackberries to another Suvie pan, drizzle with olive oil, and sprinkle ½ tsp ras el hanout, ¼ tsp granulated sugar, and ⅛ tsp kosher salt over berries. Gently stir berries to coat them in the spice mix. Load the chicken thighs into the top zone and the blackberries into the bottom zone of your Suvie. Input settings and cook now or schedule.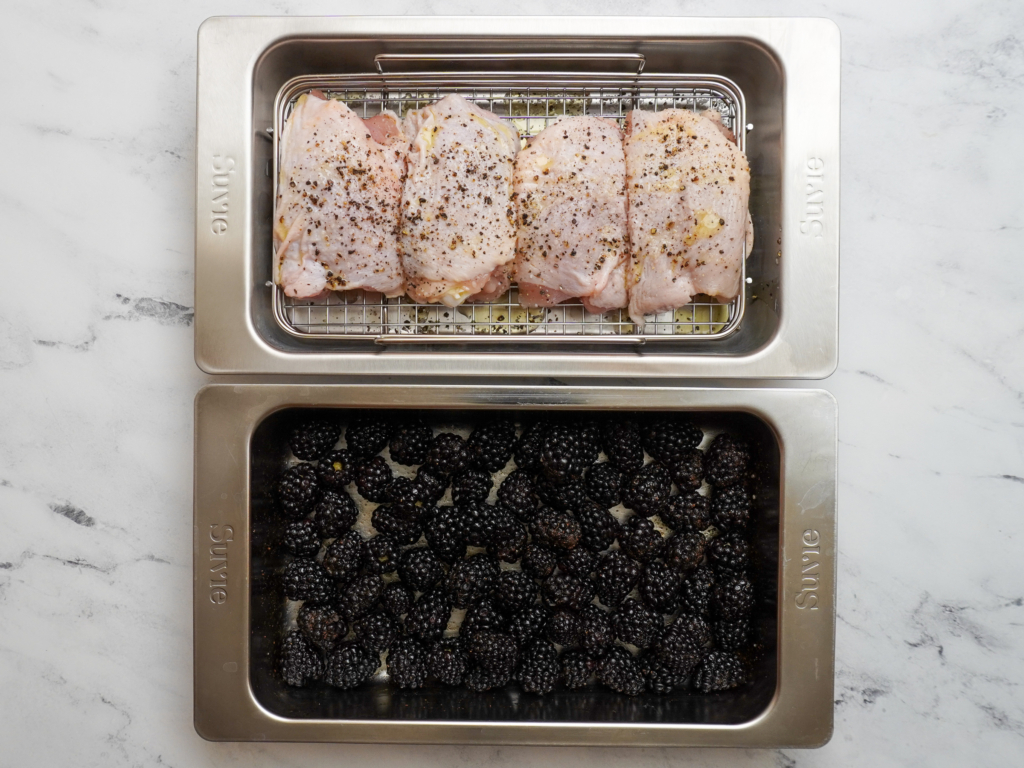 Suvie Cook Settings
Bottom Zone: Roast at 400°F for 25 minutes
Top Zone: Roast at 375°F for 45 minutes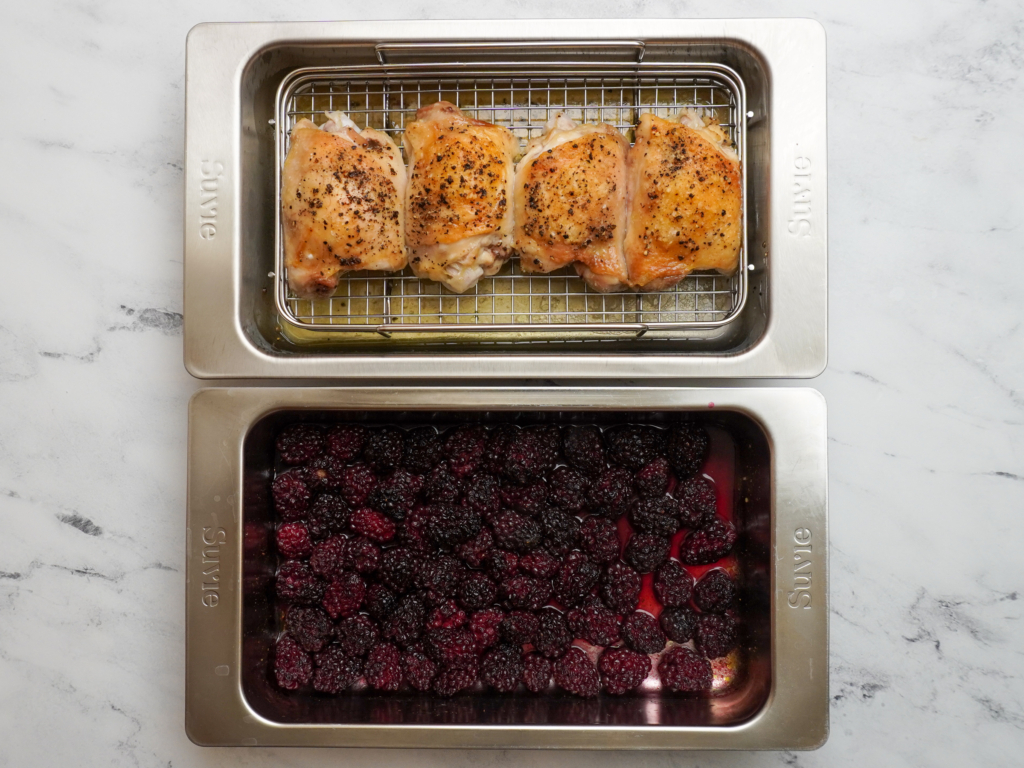 2) While the chicken and berries are roasting, combine ½ tsp kosher salt, 2 tsp ground cumin, 2 tsp ground coriander, and 1 ½ tsp hot paprika in a small bowl. Heat a small saucepan over medium heat for 5 minutes, then add the spice mix and toast for 45-60 seconds until fragrant. Return spices to bowl.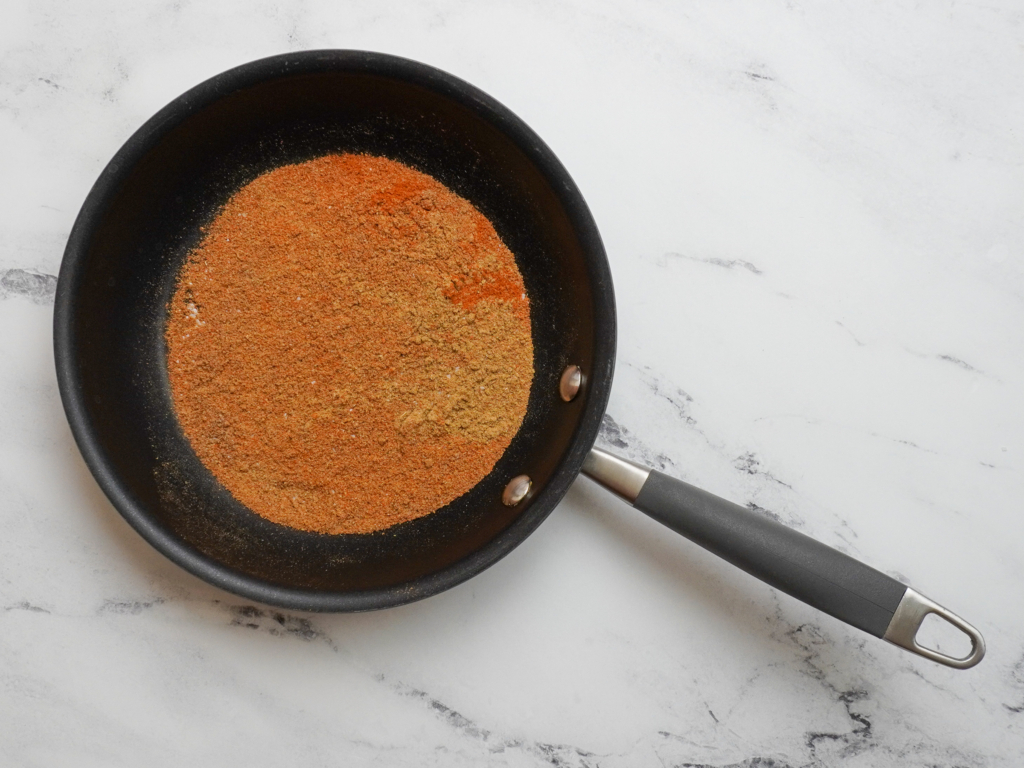 3) In the bowl of a food processor, combine toasted spice mix, 1 bunch cilantro, 1 bunch parsley, ⅔ cup olive oil, 2 cloves garlic, and 3 tbsp lemon juice. Run the food processor until the mixture becomes a sauce with a slightly chunky texture, about 1 minute.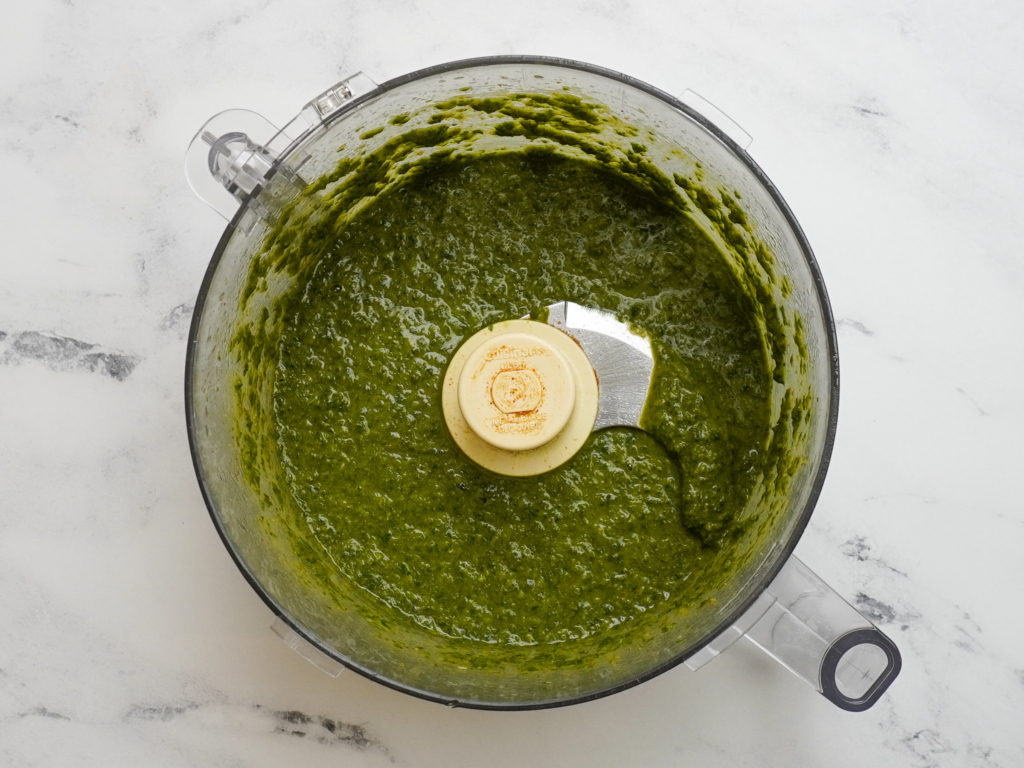 4) After the cook, remove the chicken thighs and blackberries from your Suvie. To serve, divide the chicken thighs and blackberries between plates and top with the chermoula sauce.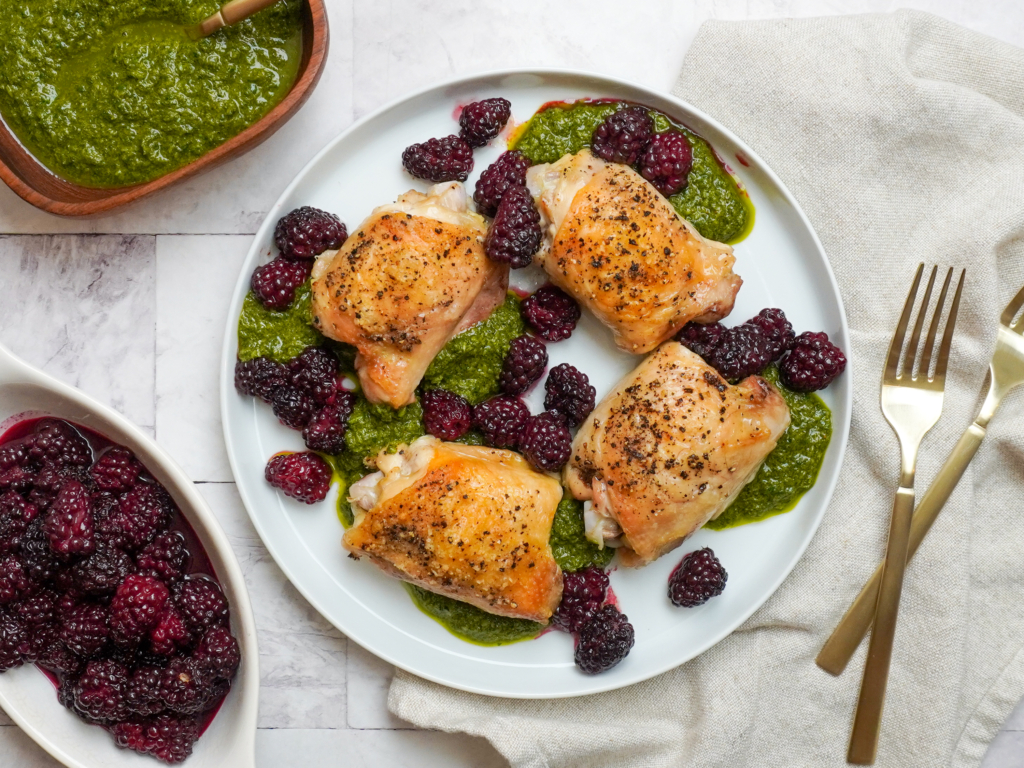 Nutrition
Nutritional Information per serving (4 servings per recipe): Calories 523, Total Fat 41.4g, Total Carbohydrates 6.6g, Total Sodium 271.9mg, Total Protein 26.5g