This easy family-friendly dinner uses our Suvie style alfredo that can be made right in the veggie zone with minimal stirring. This dish is a swirl of cream cheese, nutmeg, whole milk, parmesan, and cheddar whisked together and tossed with peas, shredded chicken breast and pasta to make a dinner a fun, no-fuss meal. A quick broil to melt some extra cheesy goodness on top will draw the whole family into the kitchen ready for a mouth-watering dinner.
Chicken and Pea Alfredo Bake
Please always check your food to ensure your food has been cooked to safe serving temperatures. Please see our guide
here
for recommended FDA Time & Temperatures.
Servings: 4
Difficulty: 1 hour and 30 minutes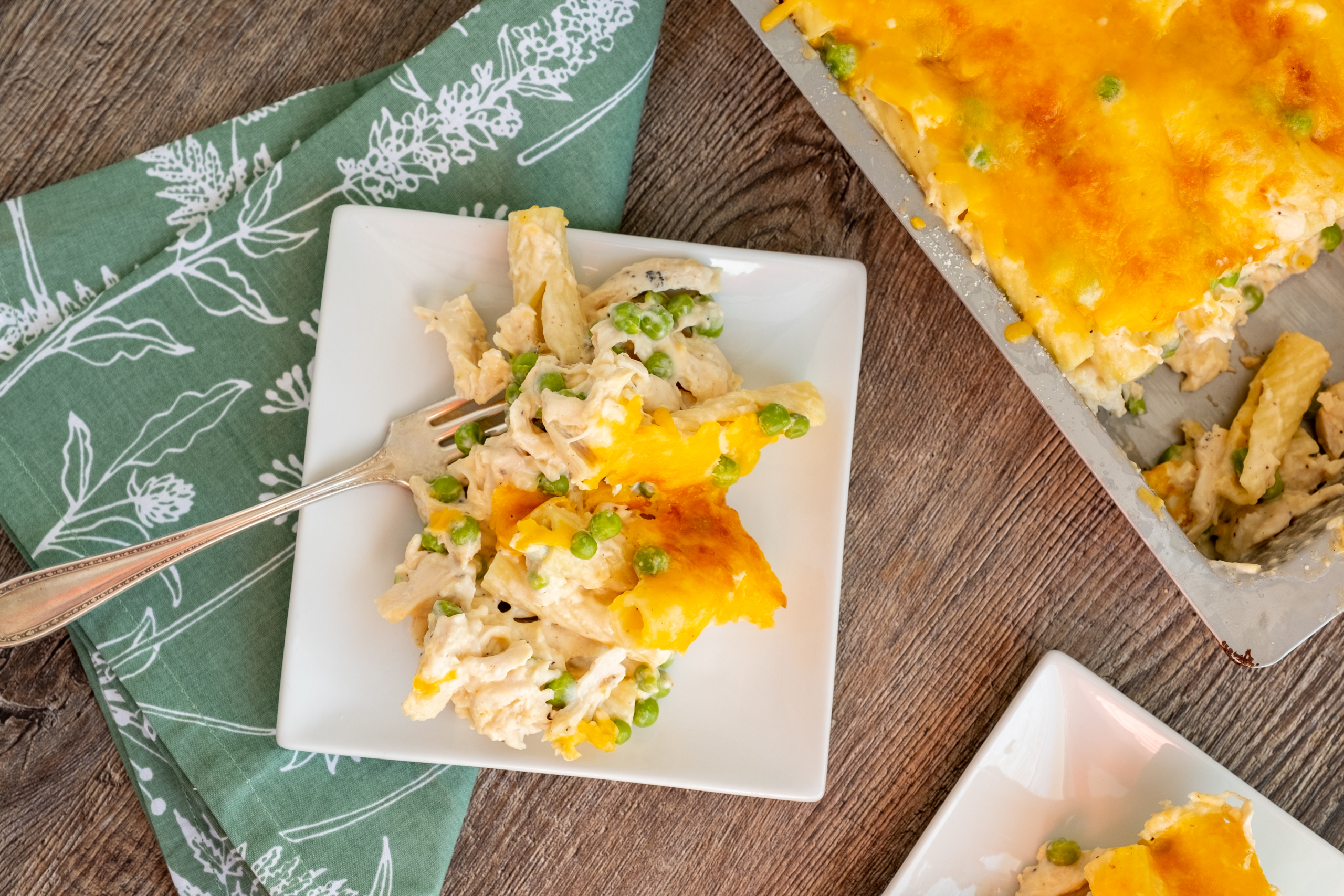 Ingredients
1 tbsp unsalted butter
4 oz cream cheese
½ tsp nutmeg
1 cup whole milk
½ cup freshly grated Parmesan cheese, divided
½ cup shredded mild cheddar or mozzarella, divided
1 cup frozen peas
1 lb boneless, skinless chicken breast
1 tbsp olive oil
8 oz ziti, rigatoni, or penne pasta
Directions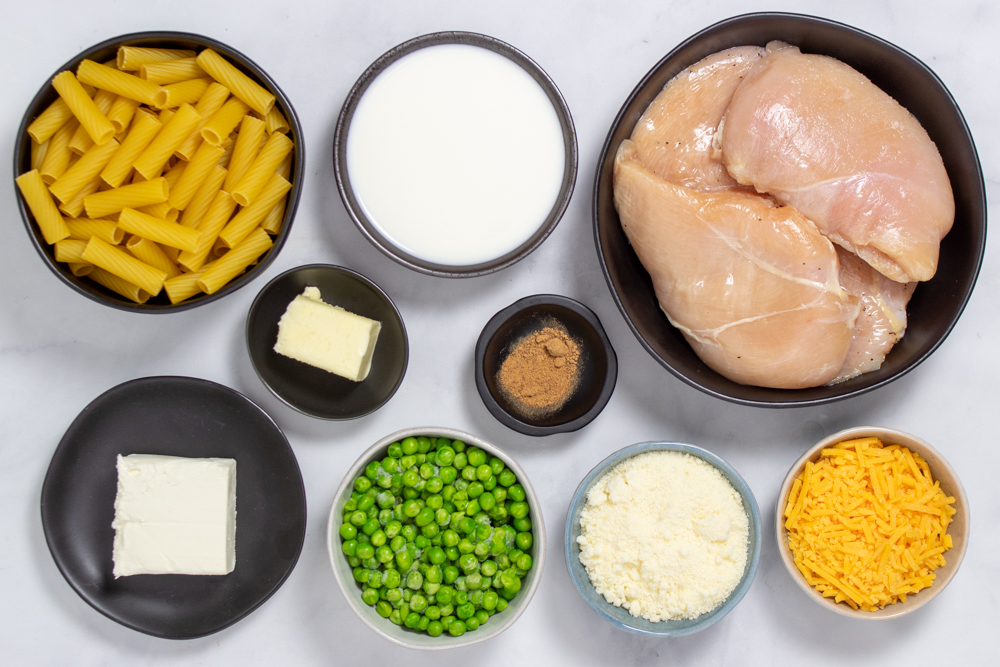 1) In a large microwave safe bowl, melt the butter, cream cheese, and nutmeg in a microwave in 30-second intervals. Stir in ¼ cup Parmesan and ¼ cup cheddar or mozzarella cheese.
2) Slowly whisk in milk until smooth. Season to taste with salt and pepper. Stir in peas until incorporated. Pour mixture into a Suvie pan. Place pan in the bottom zone of Suvie.
3) Season chicken with salt and pepper and place in a vacuum-seal bag. Coat the chicken breast with 2 tbsp olive oil then vacuum seal and place in a Suvie pan. Fill the Suvie pan with water to cover the chicken completely then load into top zone of Suvie. Enter cook settings and cook now or schedule.
Suvie Cook Settings
Bottom Zone: Sous Vide at 155°F for 1 hour
Top Zone: Sous Vide at 155°F for 1 hour
4) Place 8 oz pasta in the Suvie starch strainer set within the Suvie pasta pot (green handles). Cover pot with lid and place inside the Suvie Starch Cooker, ensuring the pot is centered on the hot plate. Input settings and cook now or schedule.
Suvie Starch Cooker Settings
Pasta, 4 cups, 10 minutes
5) After the cook, remove all pans from Suvie. Add pasta and alfredo sauce to a large mixing bowl and stir to incorporate.
6) Transfer chicken to a cutting board. Slice chicken against the grain. Add chicken to the bowl and mix until combined. Season to taste with salt and pepper.
7) Pour chicken alfredo back into a Suvie pan. Mix together the remaining cheddar or mozzarella and Parmesan. Sprinkle the cheese mixture evenly over the pasta.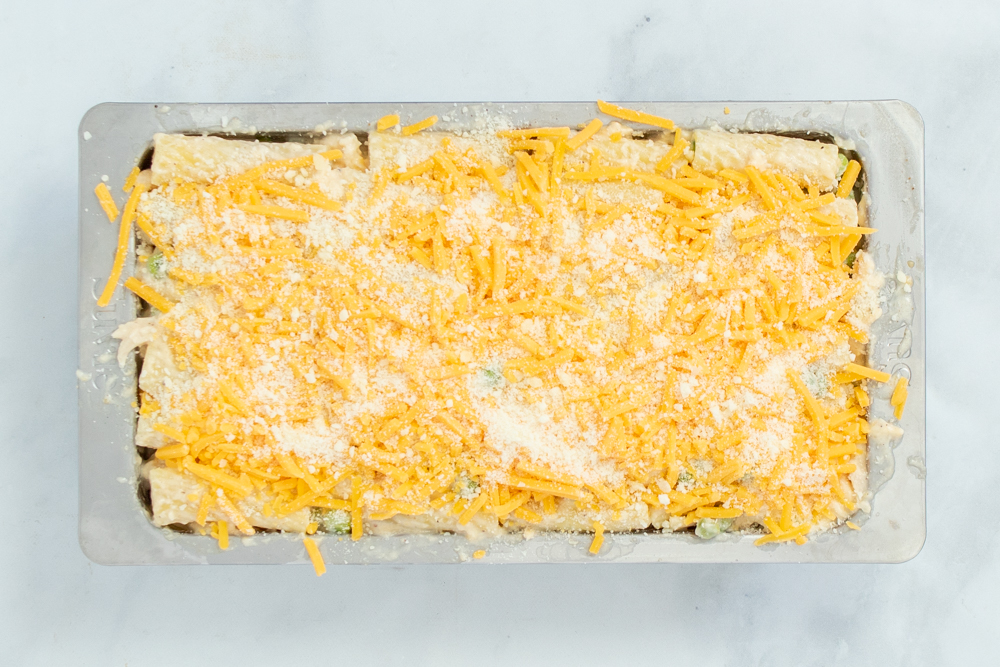 8) Return pan to Suvie. Broil for 8-10 minutes until cheese is brown and bubbling. Divide between plates and enjoy!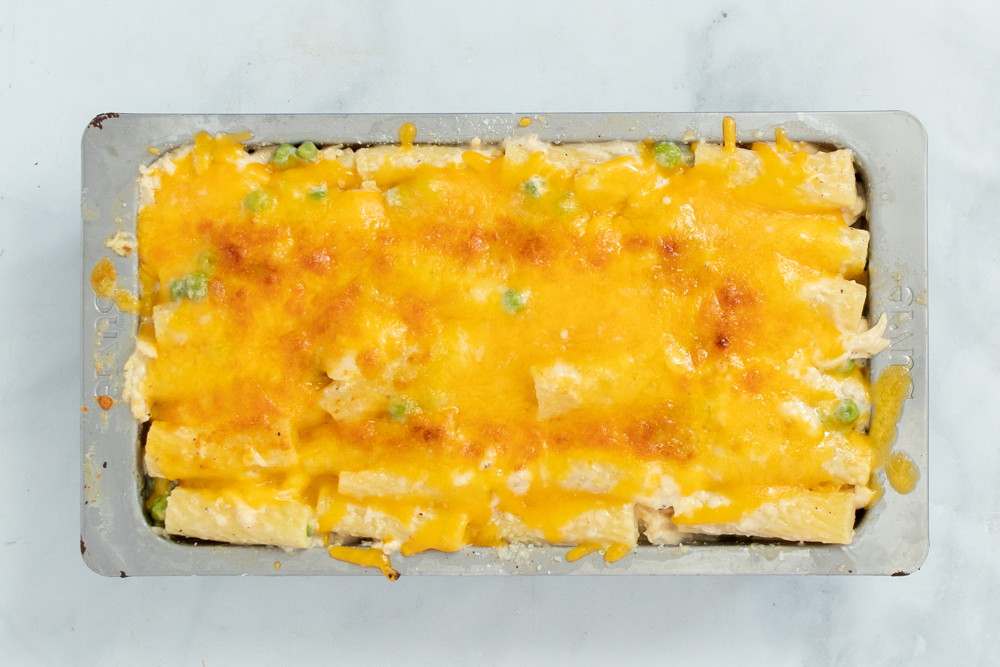 Nutrition
Nutrition Info per 1 Serving (4 Servings per Recipe): Calories 670, Total Fat 28.2g, Sodium 1273.4mg, Total Carbs 51.9g, Protein 52.6g