Mole poblano, or simply mole, is as traditionally Mexican as it gets. In fact, it's the national dish of Mexico. The spicy chilies in the recipe balance out the bittersweet chocolate and impart a rich, but not overpowering flavor to the dish. Chicken thighs are perfect for slow cooking, as the low temperature and long cooking time produce succulent and tender meat. Chicken mole can be made into tacos, served over rice, eaten as a salad, or just enjoyed as is. This dish is so flavorful you don't need much else!
Note: This recipe requires Suvie 2.0 and the Suvie Starch Cooker. To prepare this dish in Suvie 1.0, set the rice to cook for 15 minutes in Step 4. Follow remaining instructions as directed.
Chicken Mole
Please always check your food to ensure your food has been cooked to safe serving temperatures. Please see our guide
here
for recommended FDA Time & Temperatures.
Servings: 8
Difficulty: 3 hours and 35 minutes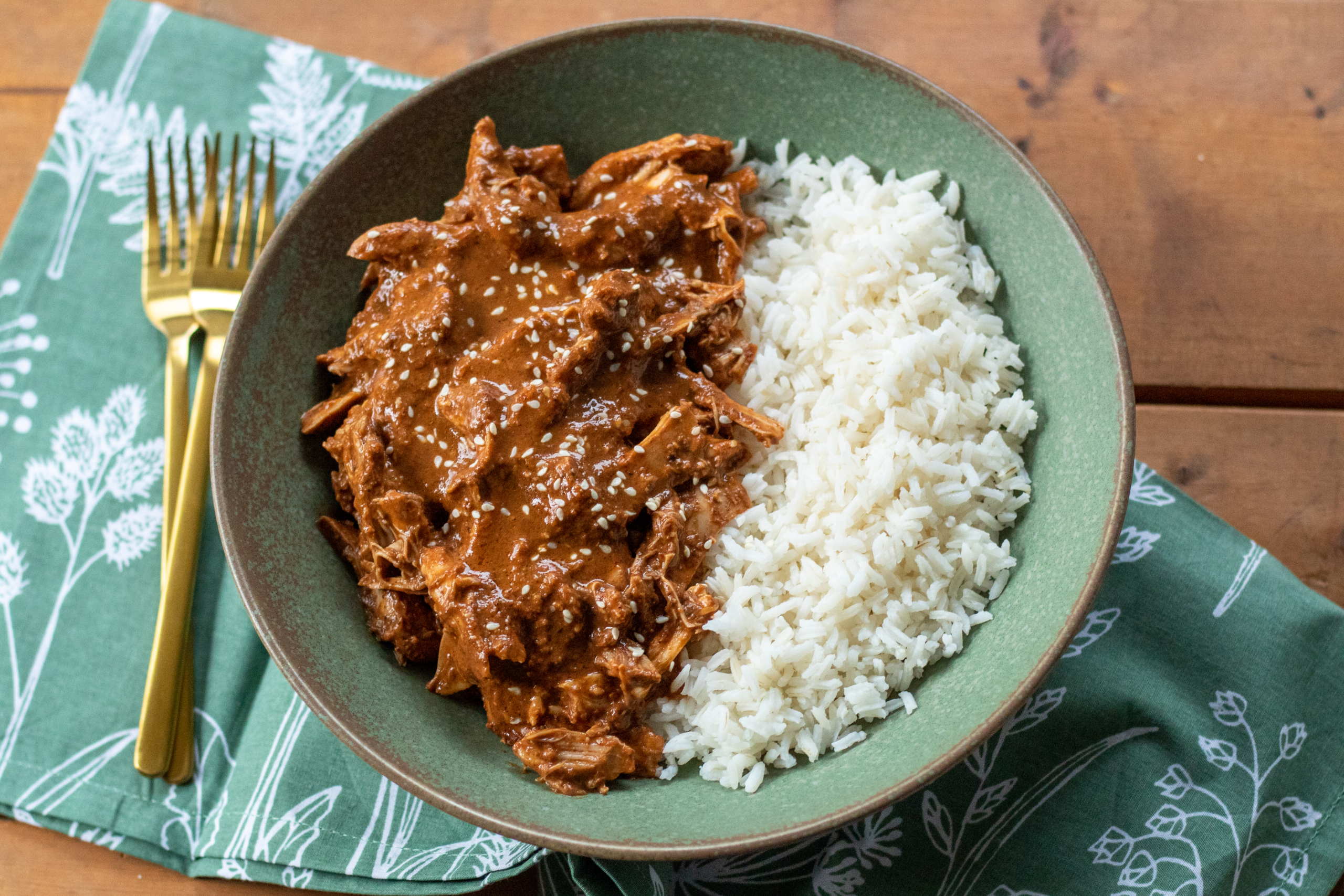 Ingredients
2 tbsp ancho chili powder
1 chipotle chile in adobo sauce, minced
3 tbsp vegetable oil
1 onion, diced
½ tsp ground cinnamon
⅛ tsp ground cloves
2 garlic cloves, minced
1 oz bittersweet chocolate, finely chopped
1 piece sandwich bread, torn into pieces
¼ cup raisins
¼ cup almond butter
2 tbsp sesame seeds, plus extra for garnish
1 cup chicken broth
1 (14.5 oz) can diced tomatoes, drained
2 tsp sugar
2 pounds boneless, skinless chicken thighs
1 cup jasmine rice
Directions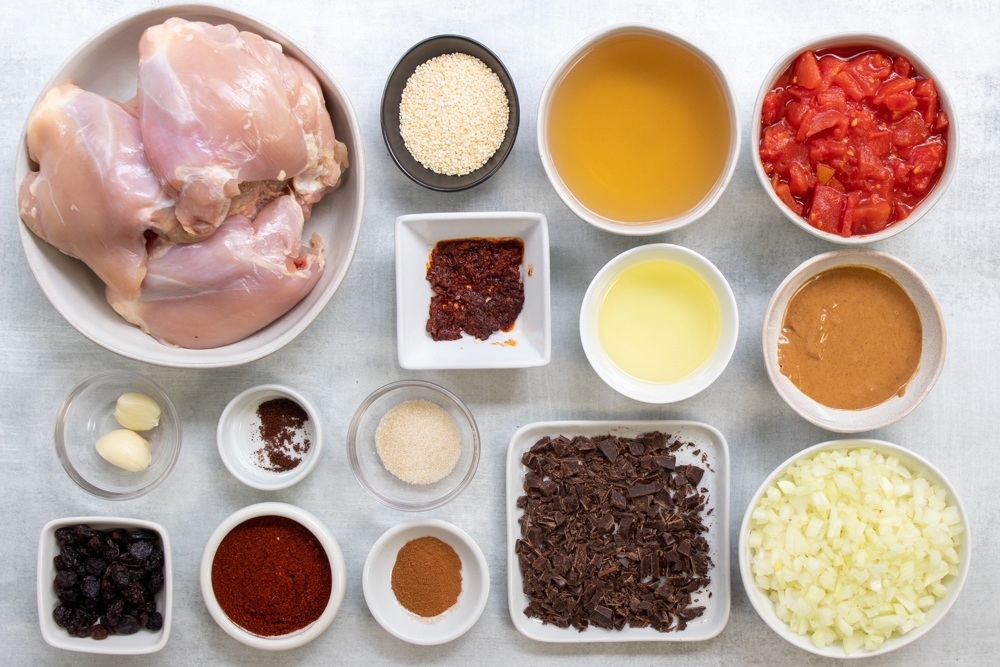 1) Combine 2 tbsp ancho chili powder, 1 minced chipotle chile, 3 tbsp vegetable oil, 1 diced onion, 1/2 tsp cinnamon, 1/8 tsp cloves, and 2 minced garlic cloves in a Suvie pan. Insert pan into Suvie and broil for 15 minutes, or until fragrant.
2) Immediately after the broil, add 1 oz bittersweet chocolate and stir until melted. Add 1 piece bread, 1/4 cup raisins, 1/4 cup almond butter, 2 tbsp sesame seeds, 1 cup chicken broth, 1 can diced tomatoes, and 2 tsp sugar, stirring to combine.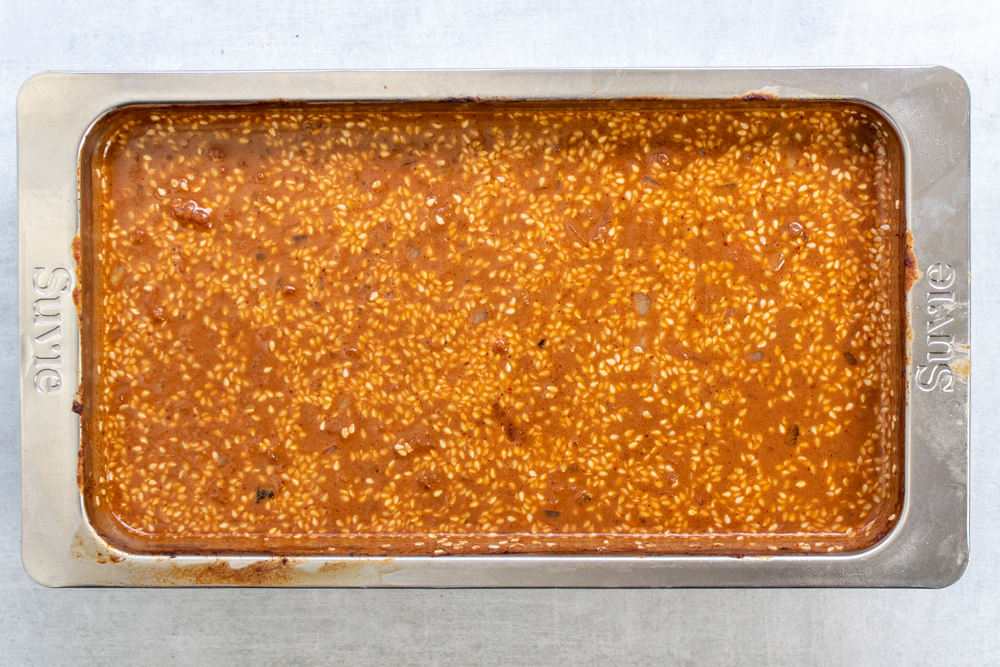 3) Pour the contents of the pan into a blender and blend until smooth. Season with salt and pepper to taste. Divide chicken between two Suvie pans and pour sauce over the chicken.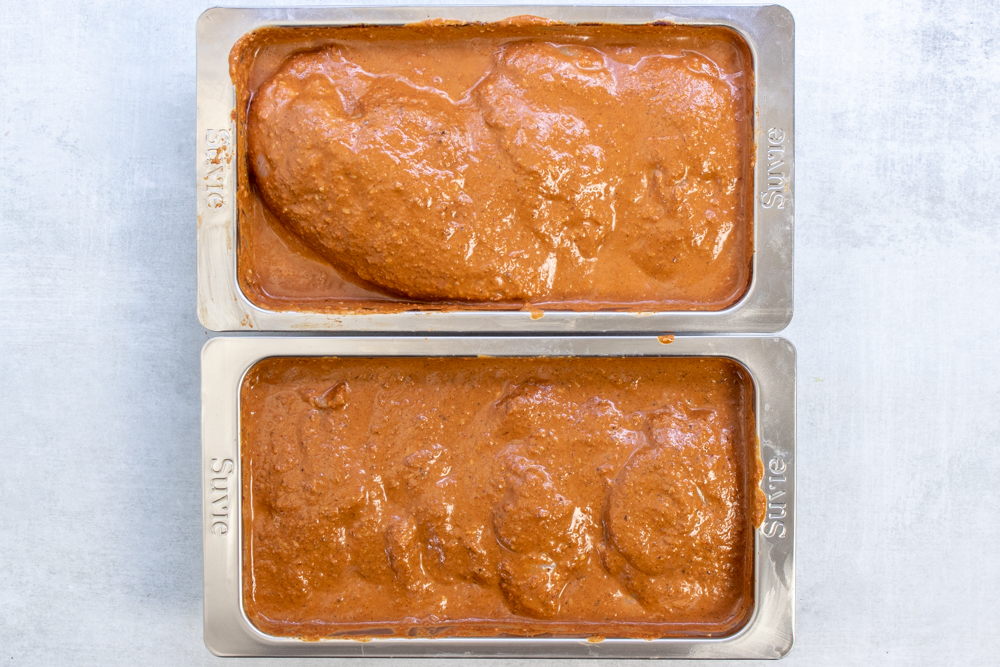 4) Load pans into Suvie. Input the settings below, and cook now or schedule.
Suvie Cook Settings
Bottom Zone: Slow Cook Low 2 hours
5) Place 1 cup jasmine rice in the Suvie rice pot (black handles) and insert into the Suvie Starch Cooker. Input settings and cook now or schedule
Suvie Starch Cooker Settings
Rice, Long Grain, 1 Cup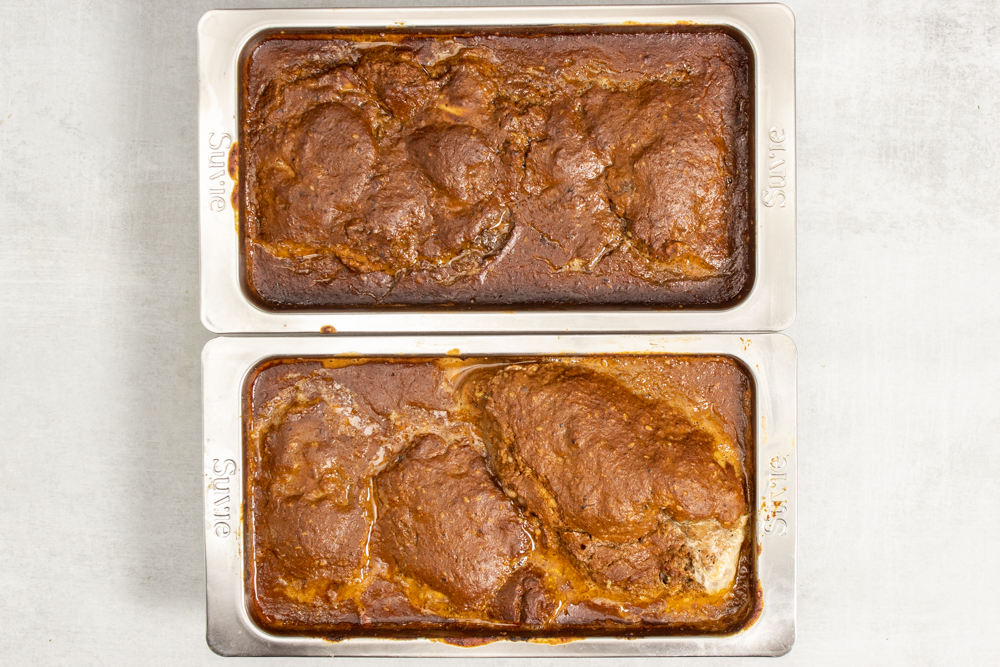 5) After the cook, shred the chicken, and season to taste with salt and pepper. Fluff rice and divide between bowls with mole. Garnish with sesame seeds before serving.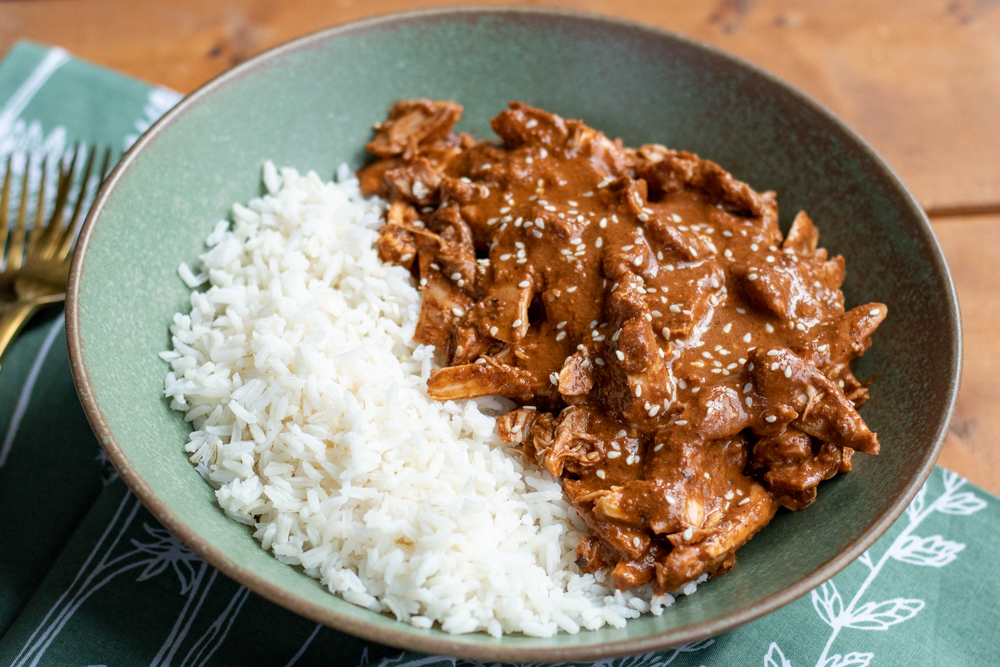 Nutrition
Nutritional Information per serving (8 servings per recipe): Calories 310, Total Fat 16.6g, Total Carbohydrates 14g, Total Sodium 170.6mg, Total Protein 26.5g