Chicken meatballs add an extra layer of flavor to traditional chicken soup in this easy and delicious recipe. We roast the chicken meatballs first before adding them to the soup just before serving. This additional step ensures the broth stays clear and the chicken browns, adding even more flavor.
Chicken Soup with Chicken Meatballs
Please always check your food to ensure your food has been cooked to safe serving temperatures. Please see our guide
here
for recommended FDA Time & Temperatures.
Servings: 4
Difficulty: 45 minutes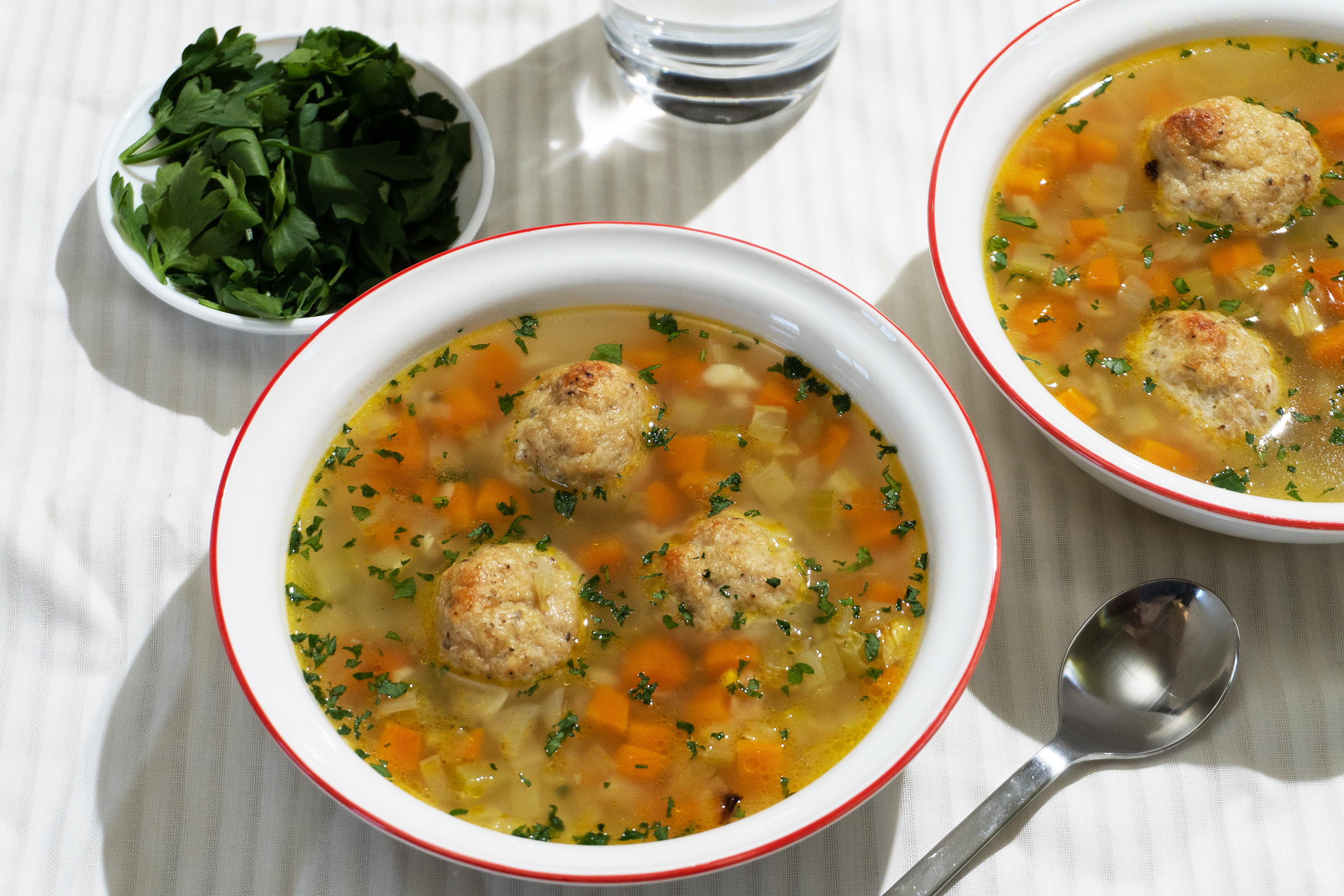 Ingredients
1 oz grated Parmesan cheese
⅓ cup panko
1 tsp garlic powder
1 tsp dried oregano
1 large egg, beaten
1 lb ground chicken
1 tbsp olive oil
2 large carrots, peeled and diced
1 medium onion, diced
2 celery stalks, diced
2 garlic cloves, minced
6 cups chicken broth
2 sprigs thyme
2 bay leaves
2 tbsp parsley leaves
Directions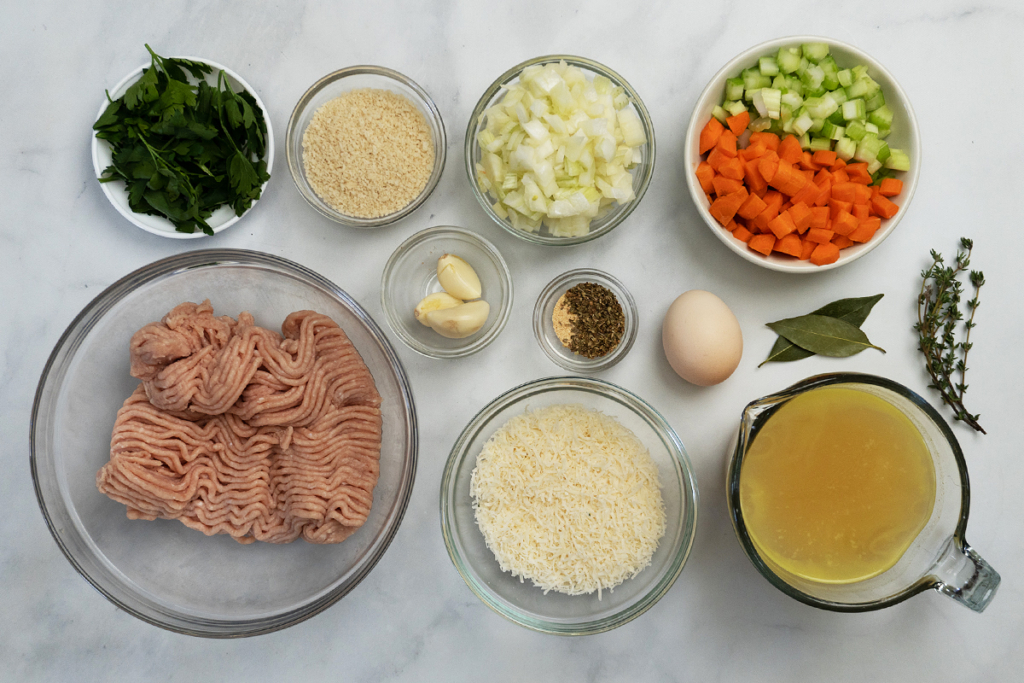 1) In a large bowl, whisk together 1 oz grated Parmesan cheese, ⅓ cup panko, 1 tsp garlic powder, 1 tsp dried oregano, 1 large egg, 1 tsp salt, and ½ tsp ground black pepper. Add 1 lb chicken and mix with your hands to incorporate.
2) With damp hands, roll chicken into 15 meatballs and place in a greased Suvie pan. Place pan in the bottom zone of Suvie.
3) In a second Suvie pan, stir together 1 tbsp olive oil, 2 chopped carrots, 1 chopped onion, 2 chopped celery stalks, 2 garlic cloves, and ¼ tsp salt. Place pan in the top zone of Suvie. Input settings and cook now.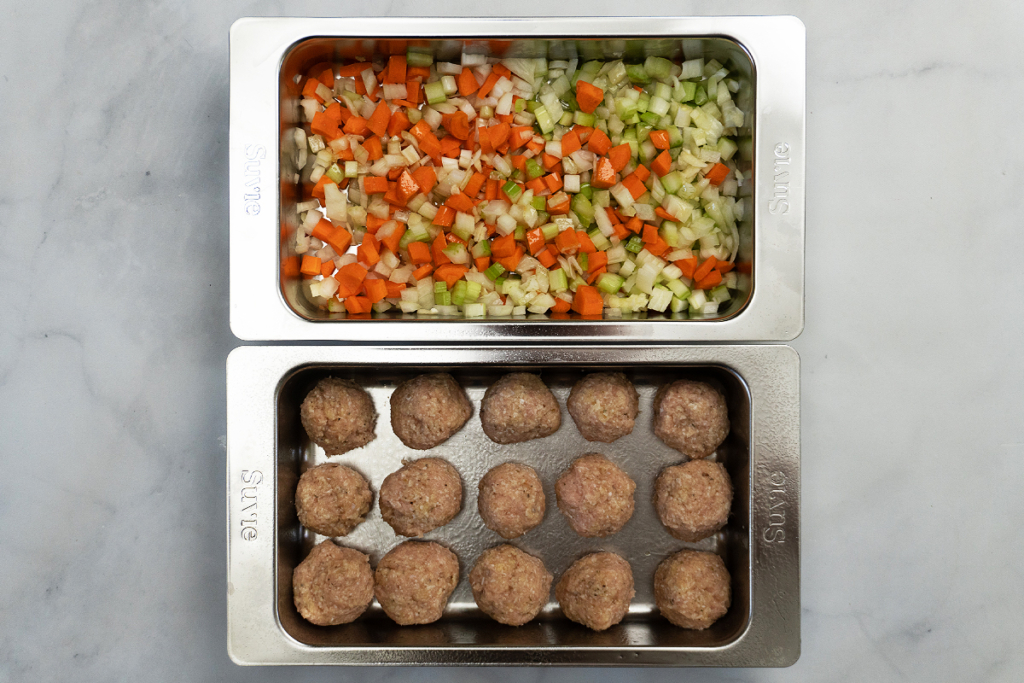 Suvie Cook Settings
Bottom Zone: Roast at 400°F for 25 minutes
Top Zone: Roast at 400°F for 40 minutes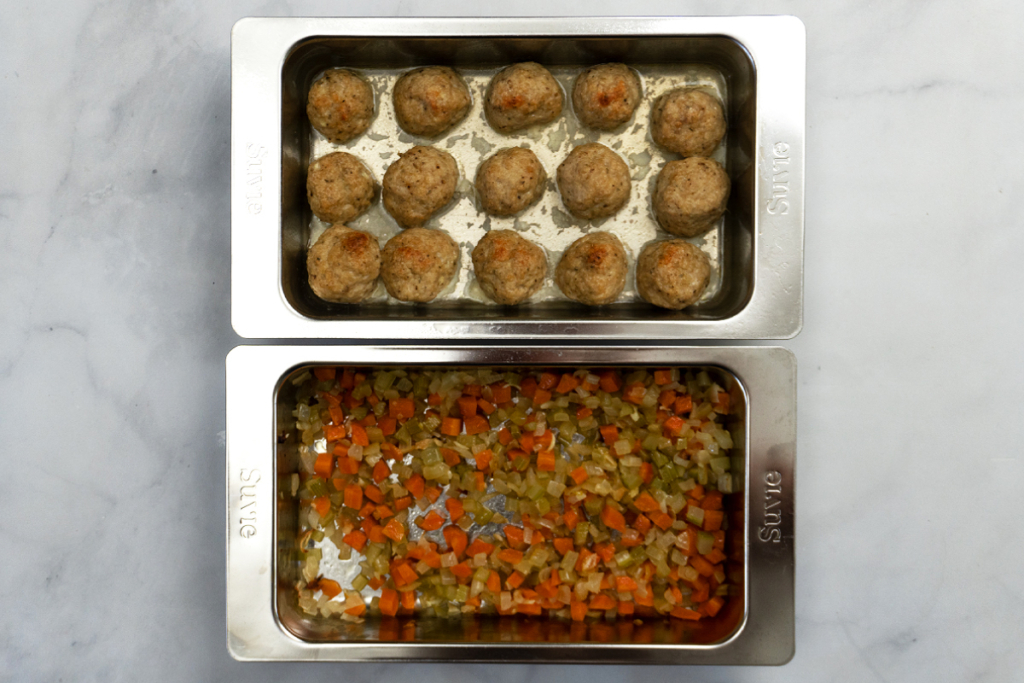 4) Place 6 cups chicken broth, 2 sprigs thyme, and 2 bay leaves in the Suvie rice pot (black handles) and place inside the Suvie Starch Cooker. Input settings and cook now.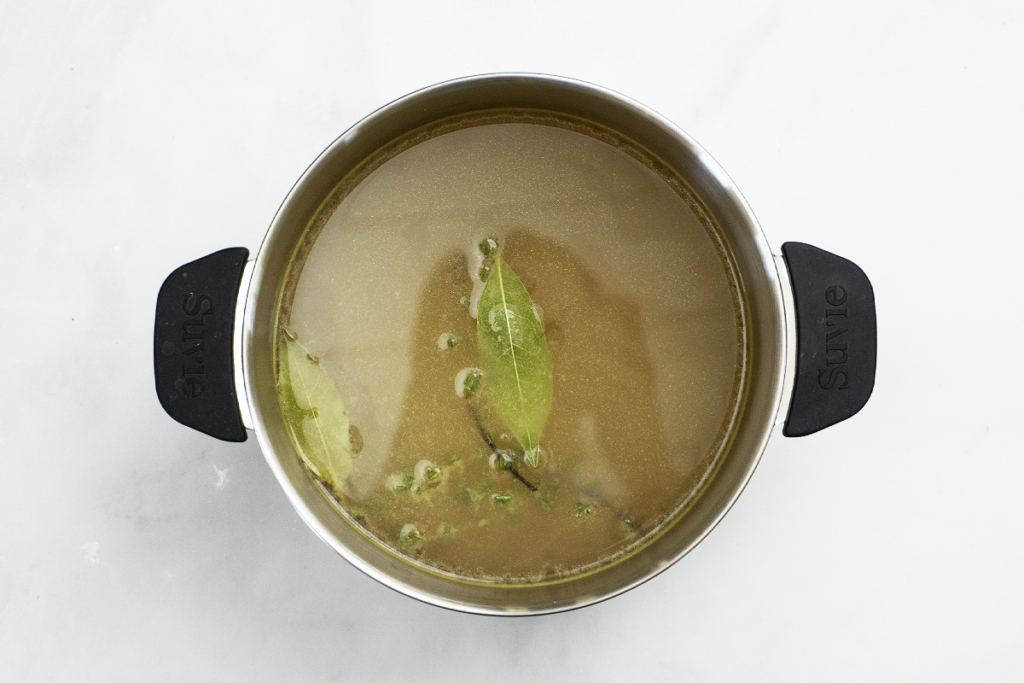 Suvie Starch Cooker Settings
Slow Cook, High, 30 minutes
5) After cooking, divide meatballs and vegetables evenly between 4 bowls. Pour hot chicken broth over each serving and season to taste with salt and pepper. Garnish with parsley and serve.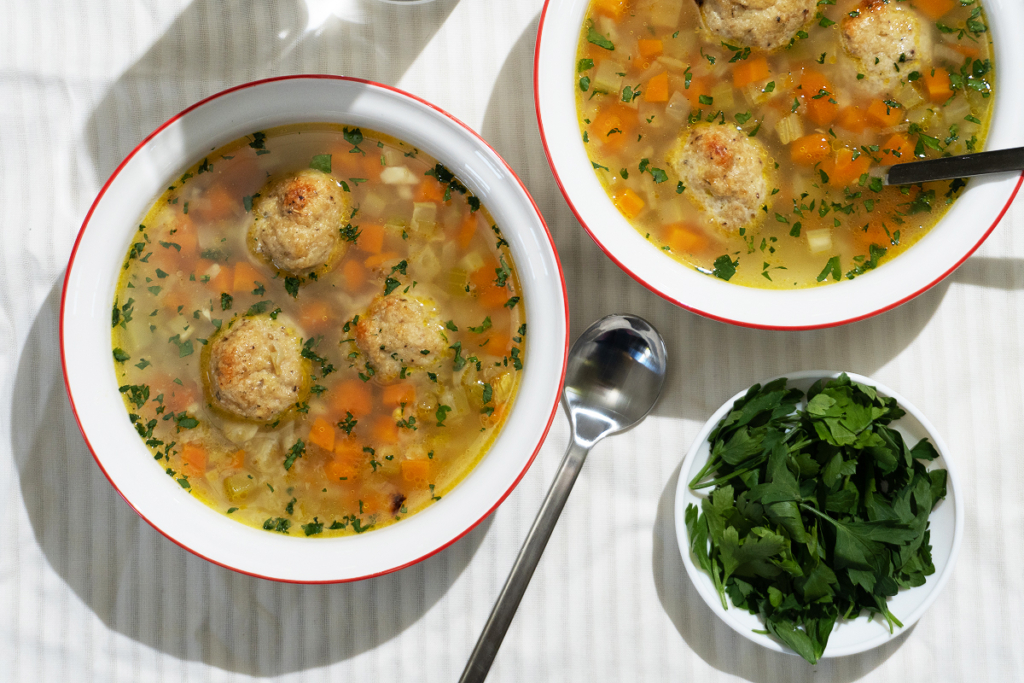 Nutrition
Nutritional Information per serving (4 servings per recipe): Calories 320, Total Fat 16g, Total Carbohydrates 17g, Total Sodium 810mg, Total Protein 30g.