There's so much more you can do with cherries than using them to top a sundae. From smoothies to salads to – yes – even savory sauces, here's how you can reinvent cherries in the kitchen.
Flavor
Cherries taste fruity and floral with a slight woody undertone reminiscent of almonds. Their unique flavor profile is highlighted by sweet and acidic overtones that range in intensity depending on the variety.
Uses: Sweet vs. Sour Cherries
The first thing to establish when cooking with cherries is whether you're using sweet or sour cherries.
Sweet cherries have an intense natural sweetness that is best enjoyed fresh. Add them to recipes that don't require any heat such as salads, salsas, smoothies, or cold desserts. Juicing them also gives you a flavorful cherry extract that blends beautifully with whipped cream, mascarpone, or butter.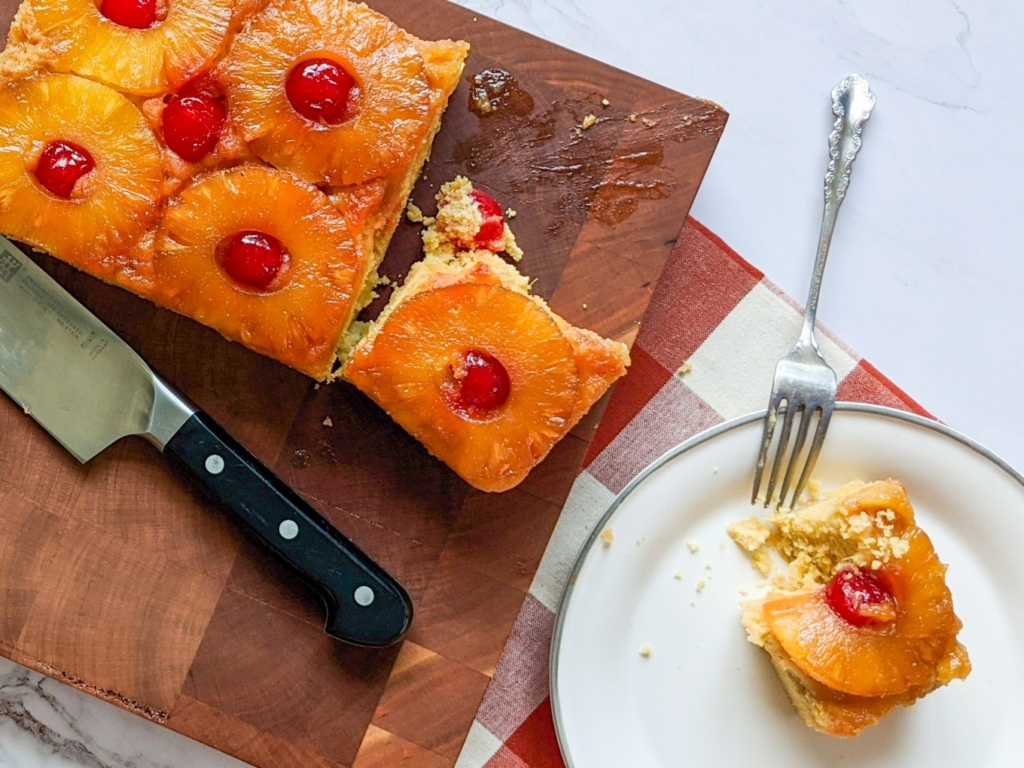 Sour or tart cherries are the go-to for cooking or baking. Cooking them down mellows out their acidity, develops the pleasant cherry taste, and softens their firm texture. Sour cherries make an excellent cherry jam or compote that you incorporate in pies, cakes, and tarts, or as a topping for crepes. Our recipe for Fruit Sauces allows you to make cherry sauce alongside blueberry sauce to use as a topping for a variety of sweet applications. For a classic cherry recipe try Pineapple Upsidedown Cake with juicy cherries and tender cake. 
On the more savory end of the spectrum, sour cherries pair wonderfully with roast meat as a relish, chutney, or sauce. Try our recipe for Pork Chops with Cherry Port-Wine Sauce to enjoy this savory sweet pairing.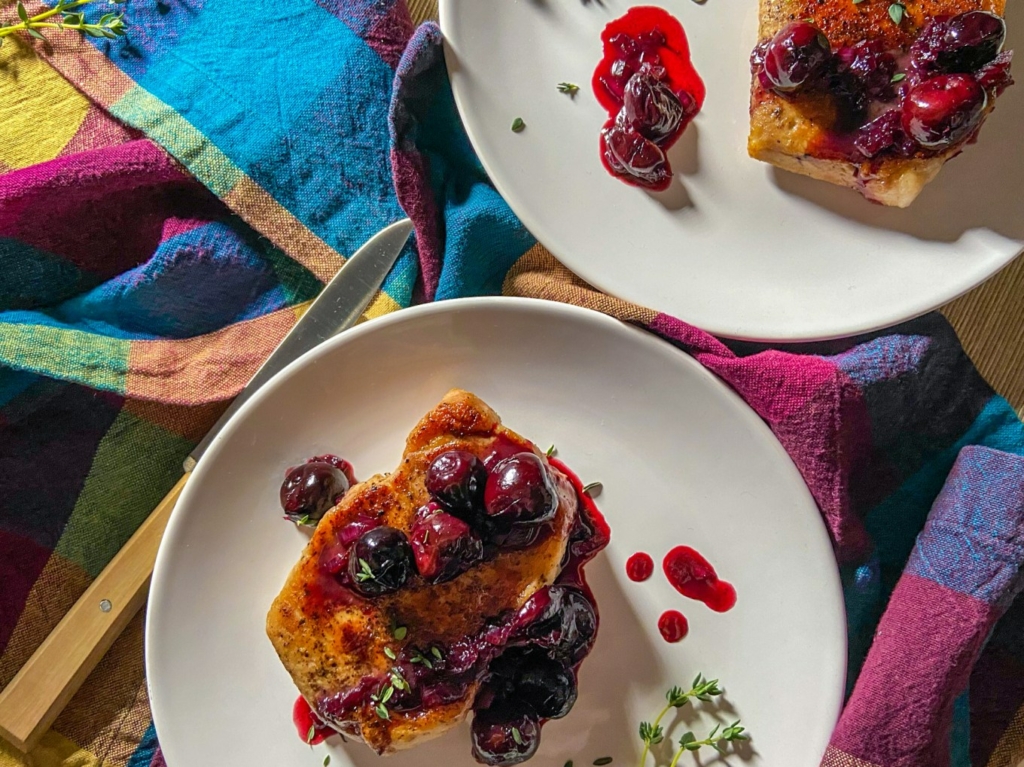 Common Types
During peak cherry season, you're likely to come across a few different kinds of sweet and sour cherries at the farmers' market. Here are the names and colors to look out for.
Red Cherries
The ruby red baubles that typically come to mind when you think of cherries are actually sour cherries. English Morello, Early Richmond, Montmorency, Meteor, and North Star are the most common varieties of these tart cherries.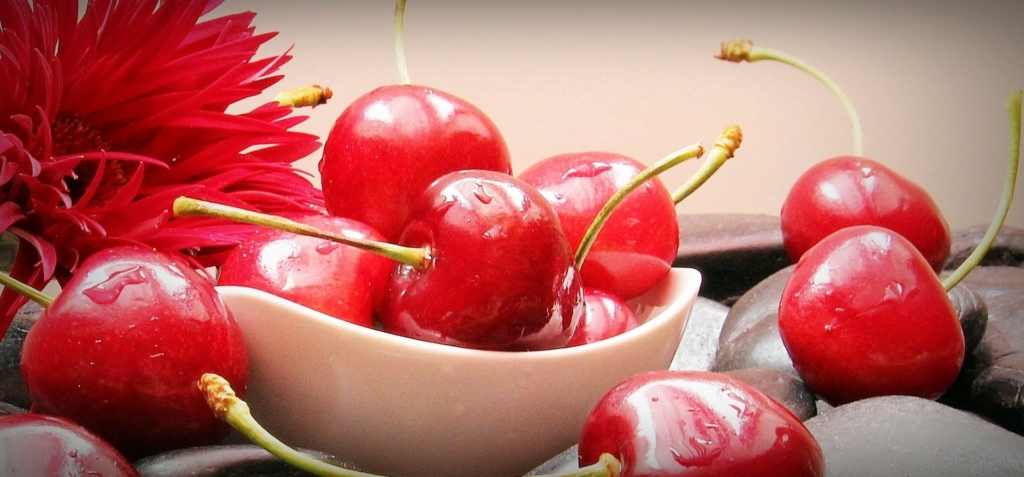 Black Cherries
Black cherries are sweet cherries. They typically have a deep reddish-purple hue and a rounded heart-like shape. Bing, Chelan, Lambert, Lapins, and Tulare are some of the varieties that fall under this category.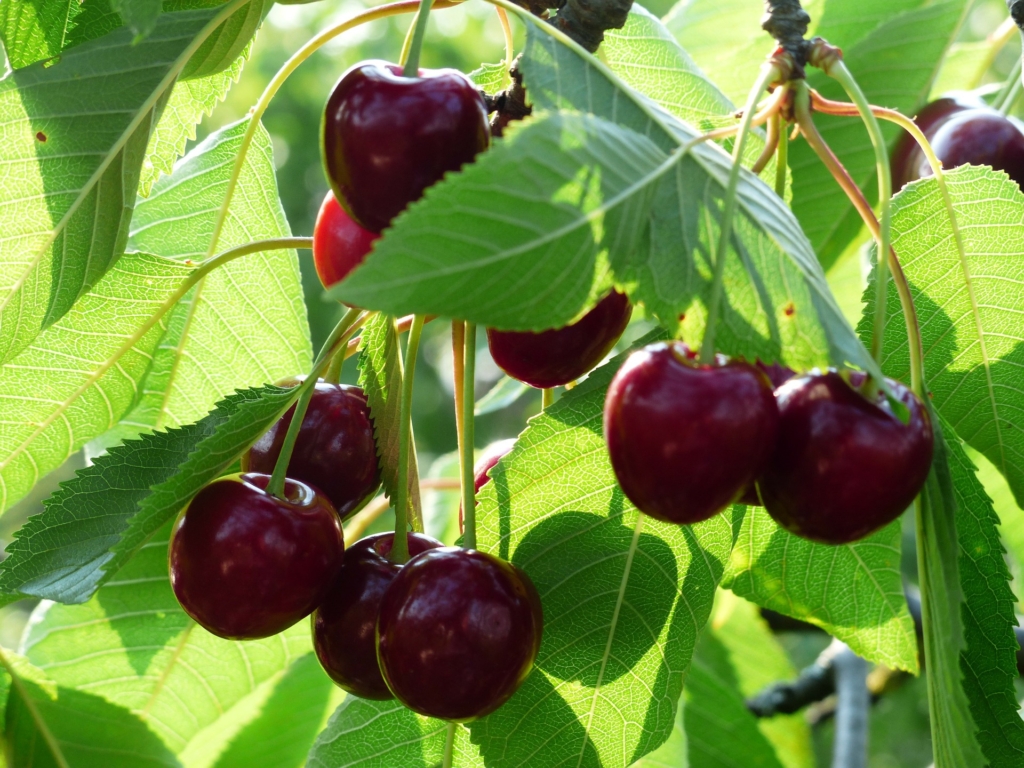 Pink and Yellow Cherries
Cherries with a pink and yellow gradation have a pleasantly fresh and sweet flavor that's not as cloying as black cherries. Look for Royal Ann, Rainier, Emperor Francis, and White Gold.