A dead-simple pan sauce of Port wine and cherries elevates succulent pork chops into a chic main dish, perfect for date night or a refined weeknight. Sweet, fruity Port wines are often labeled as either tawny or ruby; we used tawny here, but ruby (or even red wine with a couple spoonfuls of sugar stirred in) would work, too. Many types of fruit pair well with pork, and sweet-tart cherries play particularly well with the lean meat without overpowering its flavor. Pork chops optimally sous vide at a temperature between 130°F and 145°F. For this recipe we cook the pork at 135°F, but use our guide to find the perfect temperature for you. 
Pork Chops with Cherry-Port Wine Sauce
Please always check your food to ensure your food has been cooked to safe serving temperatures. Please see our guide
here
for recommended FDA Time & Temperatures.
Servings: 2
Difficulty: 2 hours and 50 minutes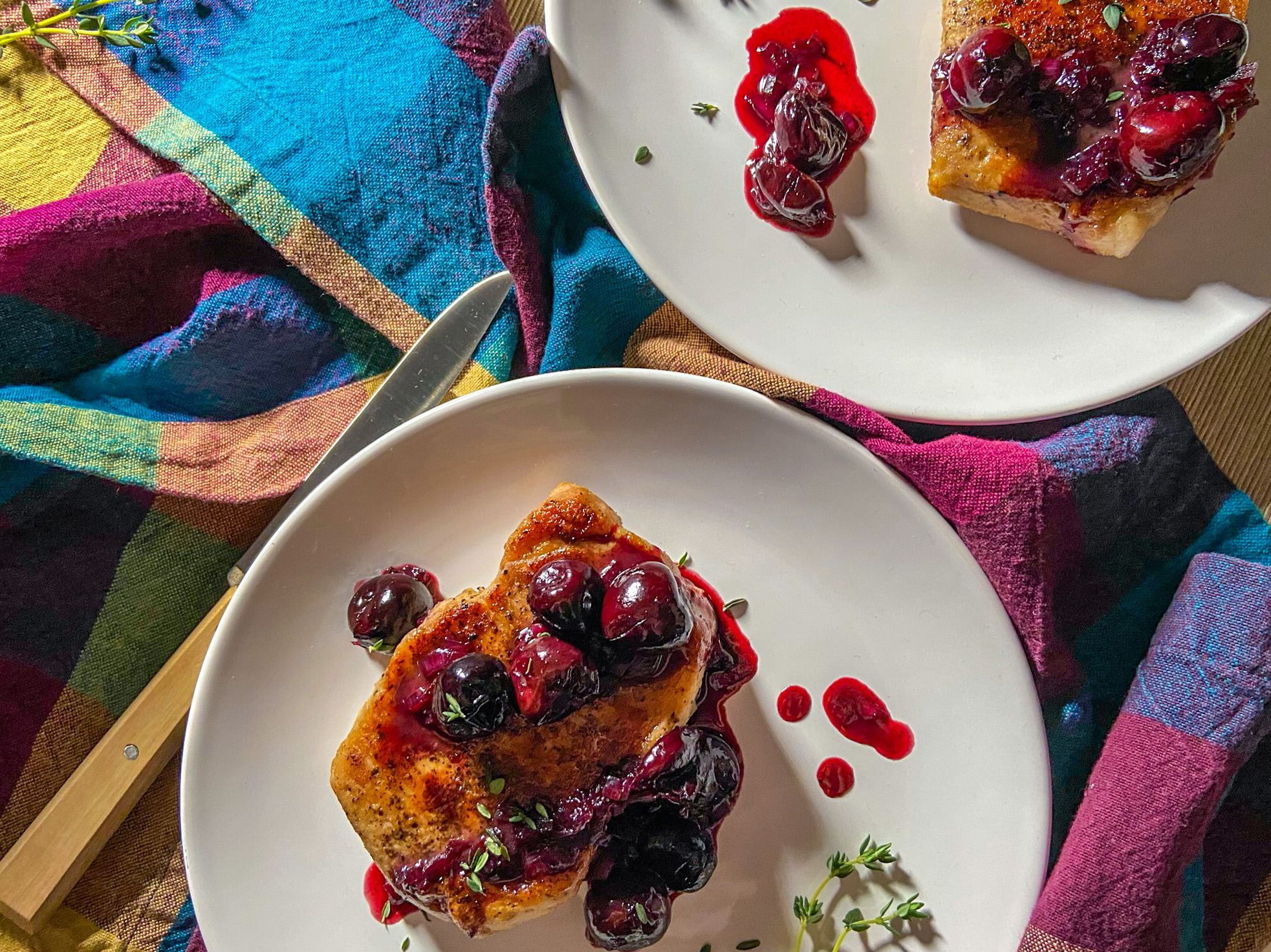 Ingredients
8 oz pitted frozen cherries (about 1½ cups), thawed
2 (7 oz) pork chops
1 tsp vegetable oil
1 medium shallot, finely chopped
½ cup tawny Port (or ½ cup red wine mixed with 1 tbsp sugar)
2 sprigs fresh thyme, plus more for garnish
1 tbsp balsamic vinegar
1 tbsp unsalted butter
Directions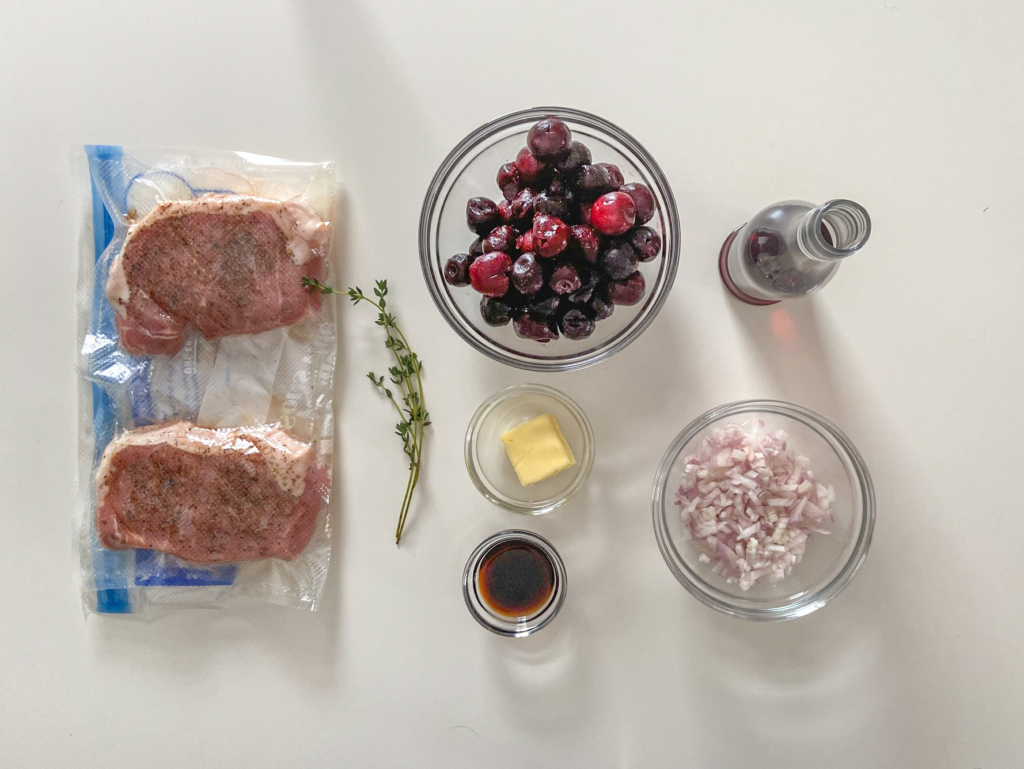 1) Generously season pork chops with salt and pepper and seal in a vacuum bag (here is our DIY guide to vacuum sealing). Place pork chops in a Suvie pan, and cover with water. Insert pan into your Suvie, input settings, and cook now or schedule.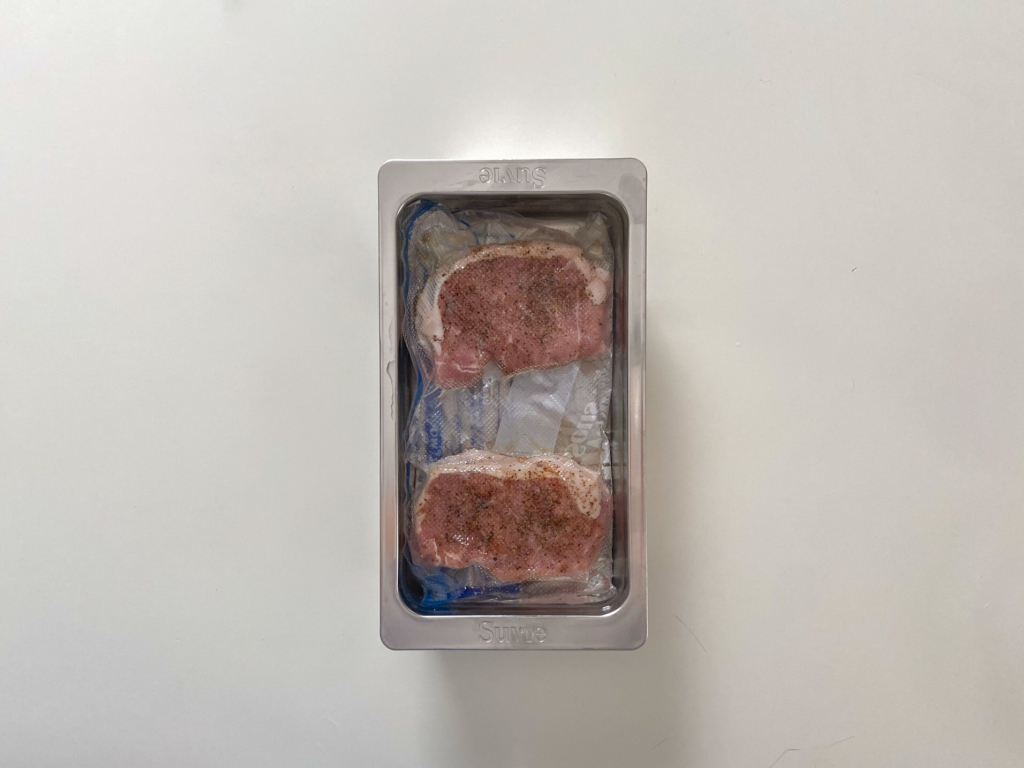 Suvie Cook Settings
Bottom Zone: Sous Vide at 135°F for 1 hour
Top Zone: Sous Vide at 135°F for 1 hour
2) After the pork chops have finished cooking, remove from vacuum bags and thoroughly pat dry. In a large, heavy skillet, heat oil over high heat until smoking. Add pork chops and sear for 1 minute on each side, until browned. Transfer pork chops to a cutting board, leaving oil in the pan.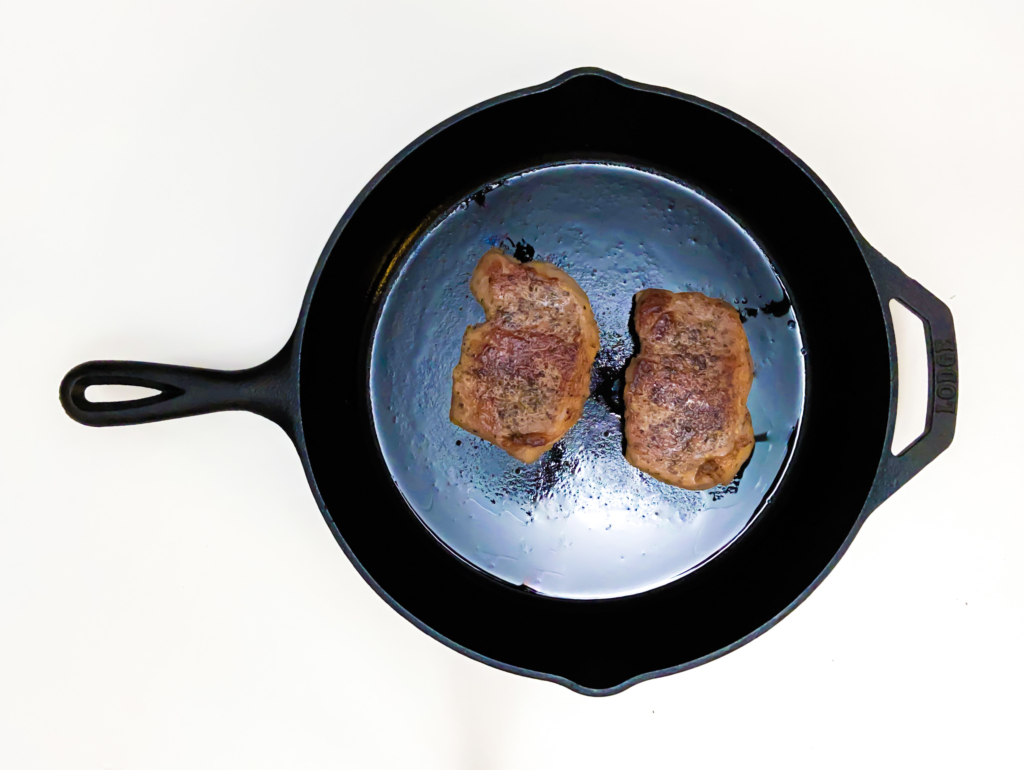 3) Reduce heat to medium, add shallots and cook for 2 minutes, stirring frequently, until translucent. Add Port, thawed cherries with juices, thyme, ¼ tsp salt, and a few grinds of black pepper to pan. Simmer 9 minutes or until liquid is reduced by half, stirring occasionally and scraping up any browned bits on bottom of pan.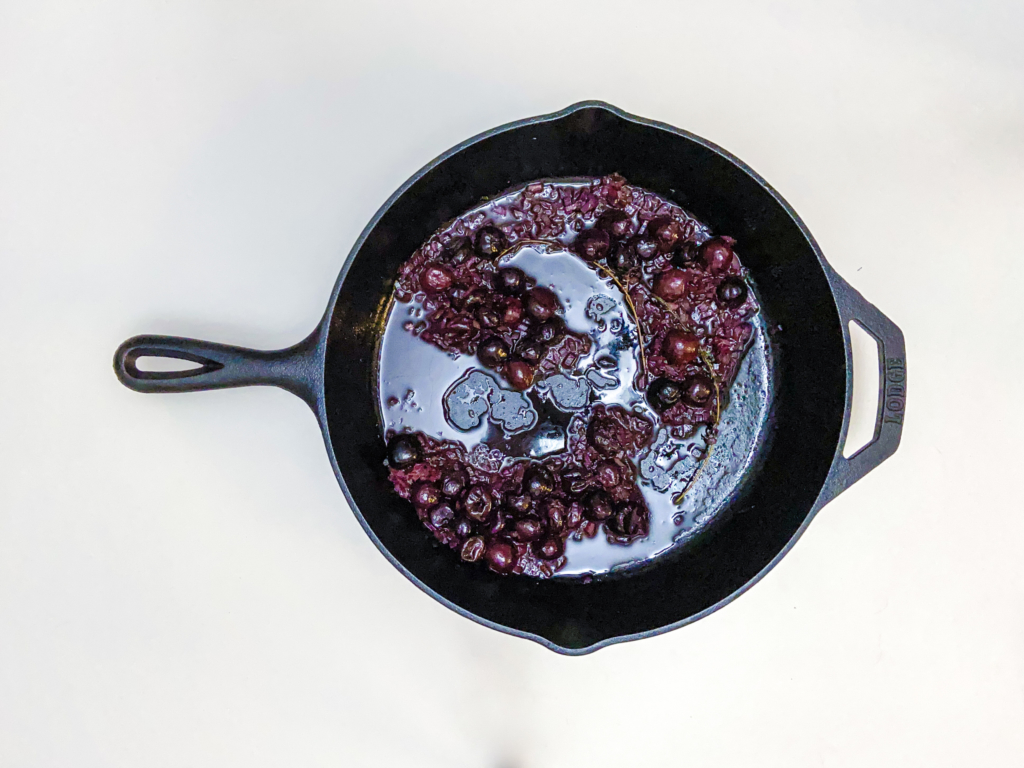 4) Stir in balsamic vinegar, then turn off heat and stir in butter until sauce thickens slightly and takes on a glossy sheen. Discard thyme sprigs and season to taste with salt and pepper. Divide pork chops and cherry sauce between plates, garnish with thyme leaves (if using), and serve.
Alternative Cooking Instructions:
To make this recipe on the stovetop: in a large, heavy skillet, heat vegetable oil until shimmering. Add pork chops and cook for 3 to 4 minutes per side, until browned. Transfer pork chops to cutting board, leaving oil in pan, and follow steps 3 and 4 as written.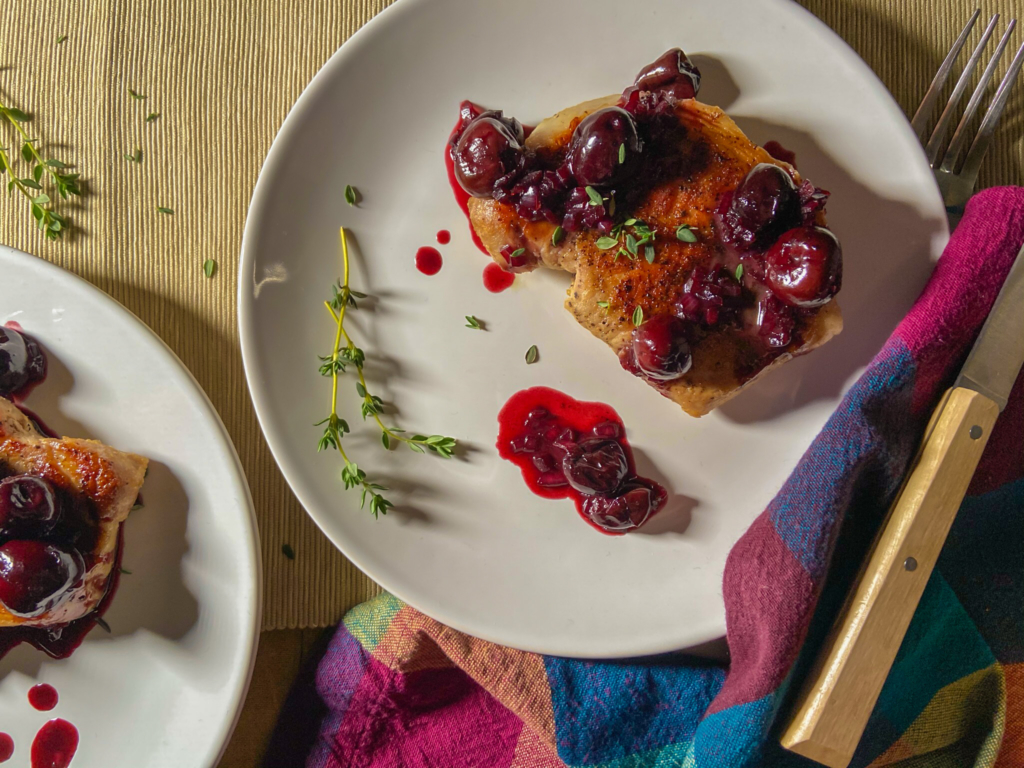 Note: If you would like to make this recipe in Suvie 1.0, insert pan into the top right zone of Suvie, fill reservoir, and set to Protein to 135°F for 1 hour.
Nutrition
Nutritional Information per serving (2 servings per recipe): Calories 686, Total Fat 33g, Total Carbohydrates 45g, Total Sodium 428mg, Total Protein 38g