Sweet, tender, and simply irresistible, eggplant is a fruit, widely used in cooking all around the world. Read on to learn easy, quick, and yummy recipes to prepare with eggplants.
What is Eggplant?
Eggplant, also known as brinjal and aubergine, is a fruit that's cultivated worldwide for its delicious meaty taste. Although considered a vegetable, eggplant is the fruit of the Solanum melongena plant. It belongs to the same family as the tomatoes, zucchini, and potatoes.
Eggplants come in various varieties depending upon the region in which they grow. Where some eggplants are egg-shaped, others are elongated. Their color can also range from white to violet to lavender. The skin of the eggplant is smooth, and shiny, while the interior is spongy and tender.
Thankfully, the tiny, and soft seeds of eggplant are edible, cutting down the preparation time in cooking. They also have an edge over other vegetables in that they are highly absorbent in nature, taking on the flavors and aromas of ingredients it's prepared with.
Flavor of Eggplant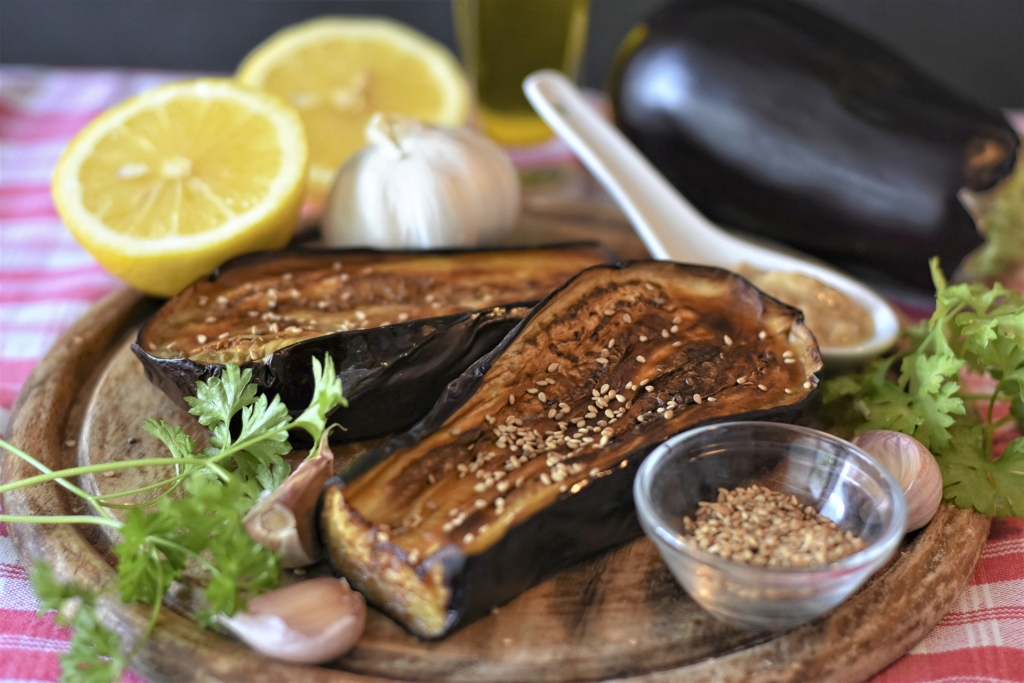 Eggplant offers a slightly sweet flavor, with a hint of bitterness, similar to zucchini. The texture of eggplant is tender and spongy, readily able to absorb a multitude of flavors. Young eggplants are sweeter than older varieties, with a thin skin and flesh that contains fewer seeds. Older eggplants may have a more bitter taste.
Eggplant Uses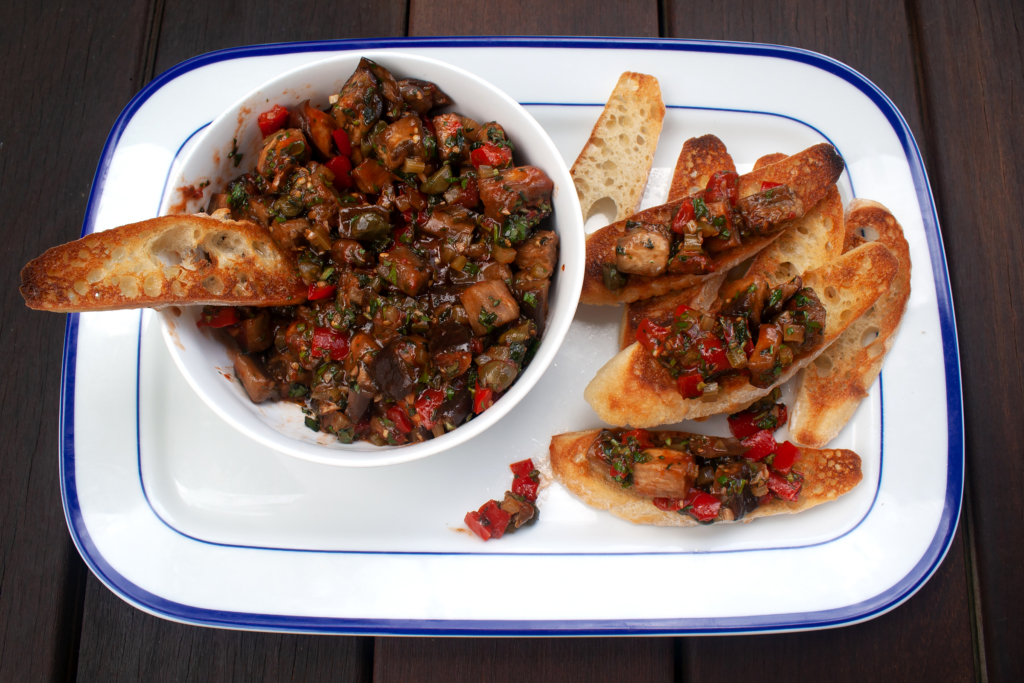 Eggplant is used to prepare a wide range of savory and tangy recipes. It can be baked, fried, grilled, roasted, stewed, curried, and stuffed. This exceptional fruit is used as a meat substitute in vegetarian recipes like eggplant curry, eggplant teriyaki, barbecued eggplant, caponata, eggplant pasta, and nutritious vegetable stews. Pasta alla Norma is a popular Italian pasta prepared from pasta, fried eggplants, tomatoes, herbs, and ricotta cheese.
Escalivada, a traditional Spanish dish uses roasted eggplants, bell peppers, tomato, onions, garlic, and olive oil as the main ingredients. Escalivada is served hot with a drizzle of sherry vinegar and best savored with crusty bread. Another popular eggplant recipe, ratatouille, is a french stew dish prepared with eggplants, zucchini, bell peppers, and a bunch of herbs, and spices.
In many world cuisines, stuffed eggplant is a well-enjoyed dish. To prepare a stuffed eggplant recipe, the interior of the eggplant is removed and leveraged into a savory filling. The filling may include meat, rice, tomatoes, onions, tangy sauces, nuts, and shredded cheese. Try out our traditional Italian recipe for stuffed eggplant, Melanzane Ripiene; brimming with cheese, marinara, breadcrumbs, and herbs, it may just be your new favorite eggplant dish!
Feature Image: jacqueline macou from Pixabay