When the Guggenheim Museum opened in Bilbao, Spain in 1997, the building, designed by L.A. architect Frank Gehry, became immediately established as a modern masterpiece worthy of a detour. The museum, and the city, burst onto the international scene, seemingly out of nowhere.
While today Bilbao welcomes visitors from across Europe and the world, just a few decades ago the city was invisible to tourists, for Bilbao had spent most of the 20th century slumbering as a grungy industrial backwater, deep in the shadows of Europe's great capitals. Conceived to be a catalyst for the city's revitalization, the Guggenheim succeeded beyond anyone's wildest imaginings.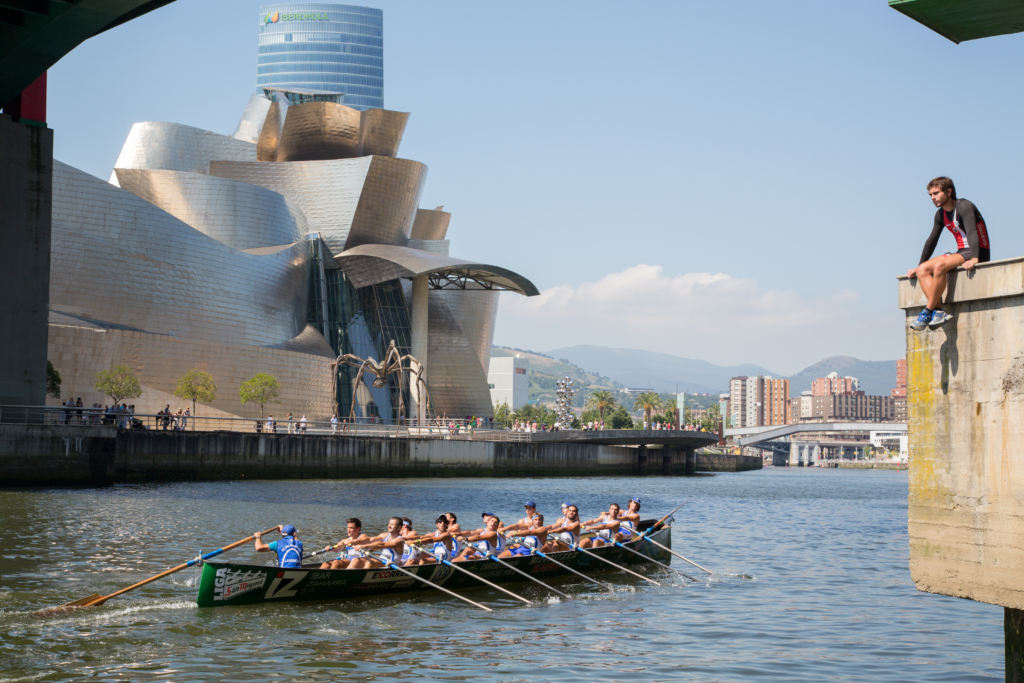 Bilbao's former shipyards and metalworks were razed, and the sludge and pollution in the Nervión River was cleaned. The city's gritty bowels were converted into greenbelt, and troops of renowned architects arrived to cast their inspiration onto the skyline. During the last two decades, Bilbao was able to emerge as a world-class destination on Europe's cultural map, worthy of its marquee museum.
The beautification of Bilbao also allowed visitors to discover the Basque Country, a region distinct from the rest of Spain. While the Basque region also extends into a portion of France, the more famous slice is Spain's, covering a mountainous coastal terrain along the Bay of Biscay, an area slightly larger than Delaware in size.
The community is one of Europe's oldest, and the Basque language is also unique, unrelated to Latin or any other living language. Perhaps not surprisingly, the Basque Country is distinct from other provinces of Spain, in its culture, traditions, and even in the sports Basques play.
The cuisine is also singular, and it is said that the Basque Country boasts the highest concentration of Michelin-starred restaurants, per-capita, of any other region in the world (23 restaurants at last count).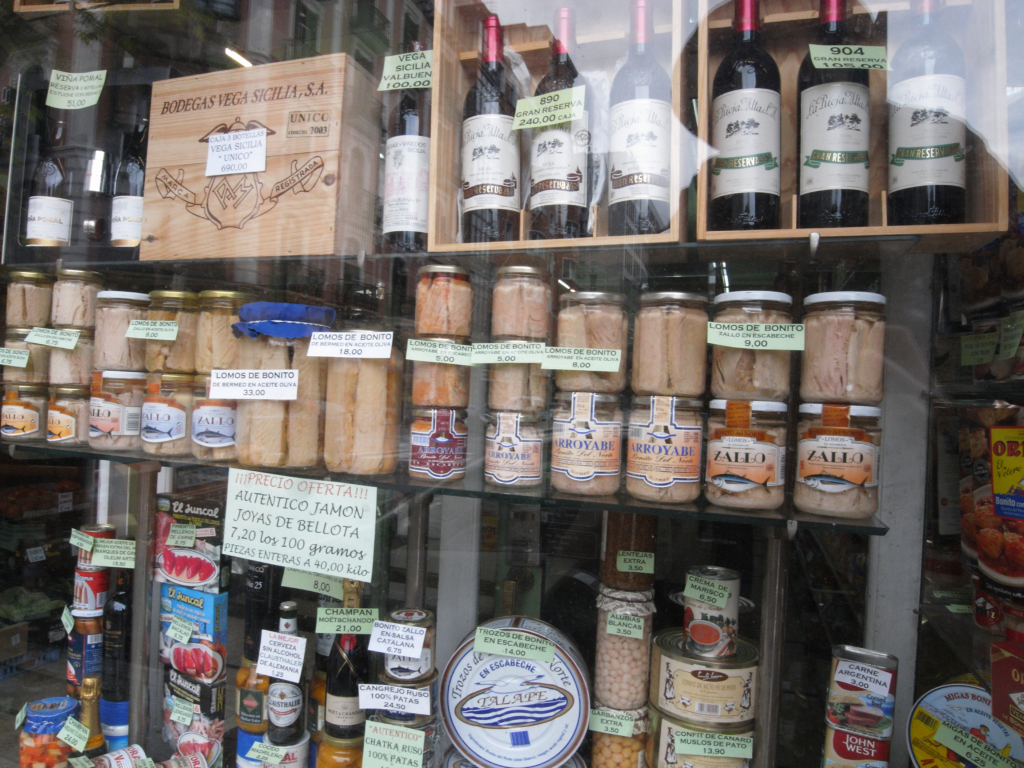 Gabriella Ranelli, a American-born culinary consultant based in San Sebastian who leads food and wine tours and cooking classes, says Basque Country cuisine is influenced by the region's proximity to France more than Spain.
"They would never admit it," explains Ranelli. "But a lot of French chefs would come down and work for the aristocratic families in San Sebastian, using French techniques for sauces. The Basque Country is an area that has amazing raw ingredients, from fresh seafood to wild mushrooms, and the recipes aren't that complicated."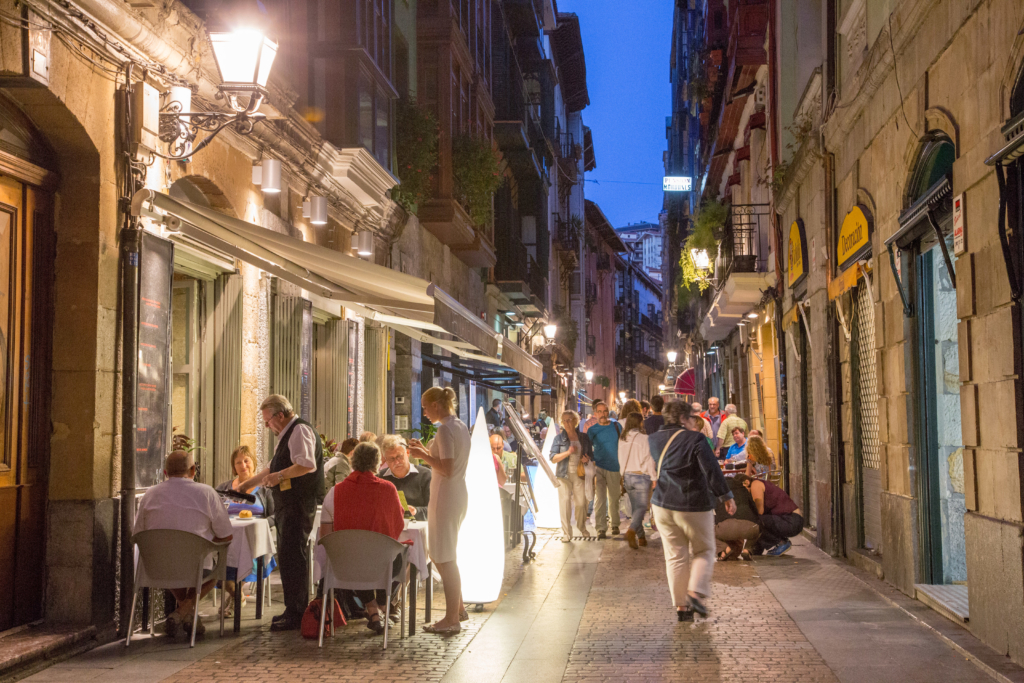 In recent years, Basque cuisine has become highly respected, championed by culinary experts such as Catalan chef Ferran Adrià. Sous vide methods are often utilized.
"A very elegant dish is merluza en salsa verde," says Ranelli. "Everyone has their basic 30 dishes they learned from their mother and grandmother and this is the one that everyone measures cooks by. It's absolutely the most classic dish in Basque cuisine. You don't want to overcook the fish — it has to be just barely flaky. The sauce is made with flat leaf parsley, chopped very fine, and if you use any pepper, only white pepper."
Ranelli says salsa verde is one of four basic sauces found in Basque cooking: the green sauce, made from parsley; a white one using the gelatin from cod or hake; a red one made from peppers; and a black one colored by squid ink.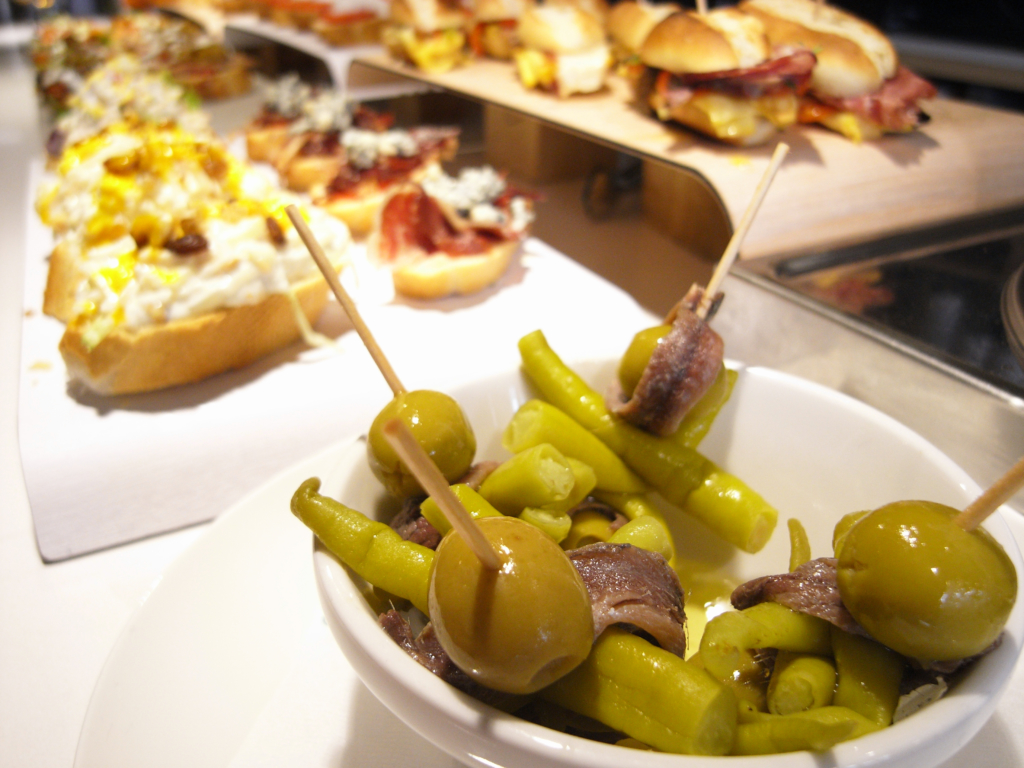 Another staple of Basque cooking is alubias de Tolosa, or "beans of Tolosa," a hearty dish that emerged following the civil war and still found in mountain restaurants, ladled out in huge bowls. Ranelli says the "sacrament" of alubias de Tolosa is the beans, chorizo sausage, and some kind of fatty pork or pork back. Ranelli suggests it's well worth seeking out the Tolosa beans, which can be sourced in the U.S. from La Tienda (tienda.com), an online outlet that imports and sells artisan food products of Spain. While there, pick up a bottle of pickled guindilla peppers, the typical garnish for alubias de Tolosa.
Also traditional to the Basque country, or rather, aboard the fishing boats sailing the Bay of Biscay, is marmitako, which translates to "from the pot." It's a stew made with potatoes, which could be easily stored while at sea, which are cooked with fish stock. Tuna is added at the very end, to poach briefly in the stew, allowing it to stay moist and tender.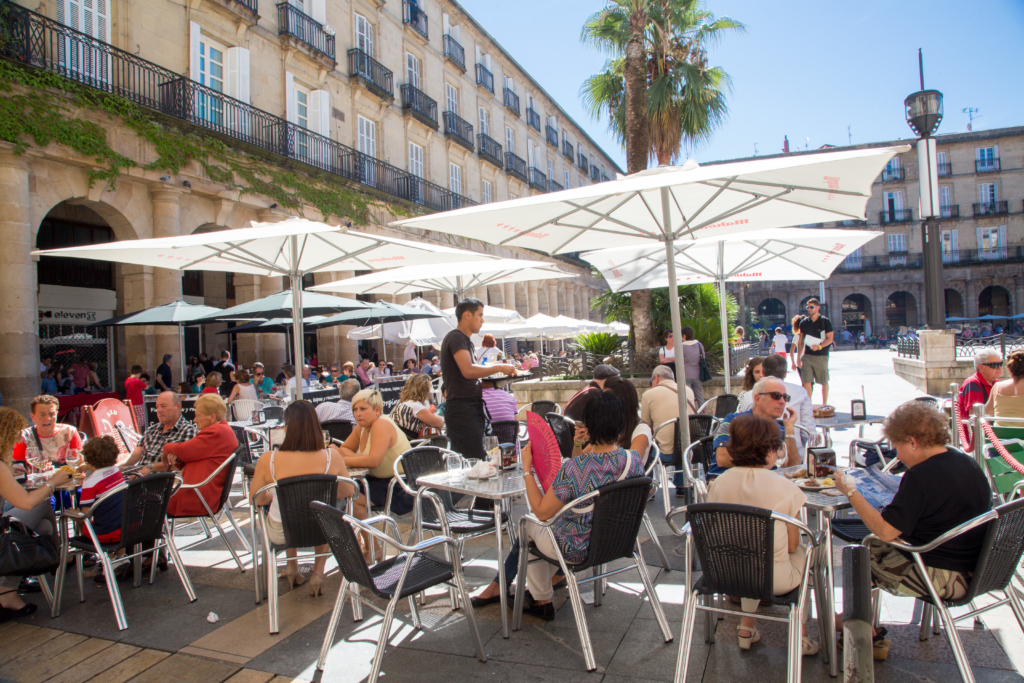 Lamb stew is ubiquitous throughout Spain and Europe, but the Basques add their own touch with piment d'Espelette, a pepper grown just over the border in the French town of Espelette. "It's the main pepper Alain Ducasse uses in his restaurants," says Ranelli. "It's an earthy pepper, and not particularly hot, but it works really well with lamb, as well as with fish and chicken — actually, it's used for everything."
On the other hand, you won't find many spices utilized in Basque cooking, according to Ranelli. "They use salt, parsley, and the Espelette pepper, but people would notice if something like black pepper was ever used."
Pisto is another dish found throughout Spain, and akin to ratatouille. It's typically served as a starter and deserves a fresh, fruity red wine from Rioja Alavesa, which would accompany the lamb stew nicely, as well. For the fish dishes, Ranelli suggests serving Txakoli, the classic, white wine of the Basque country. It's tart and slightly effervescent, like a glass of summer on the table.
David Swanson's writing and photography has been featured in the pages of National Geographic Traveler, American Way, and the Los Angeles Times for more than 20 years. He served as President of the Society of American Travel Writers in 2018-19.