Curry powder, and even the word "curry", are British inventions that date back to the 18th century during the British occupation of India. Curry powder is a delicious blend of spices that can give many recipes a big flavor boost. We pair our chicken salad with curry powder, mango preserves, and cashews which lend spice, crunch, and sweetness to the dish. These additions give the chicken salad a tropical feel that will make you wonder where this recipe was your whole life.
Note: If you would like, add 1-2 tsps homemade Curry Powder to add even more flavor to this delicious meal.
Curried Chicken Salad
Please always check your food to ensure your food has been cooked to safe serving temperatures. Please see our guide
here
for recommended FDA Time & Temperatures.
Servings: 4
Difficulty: 2 hours and 15 minutes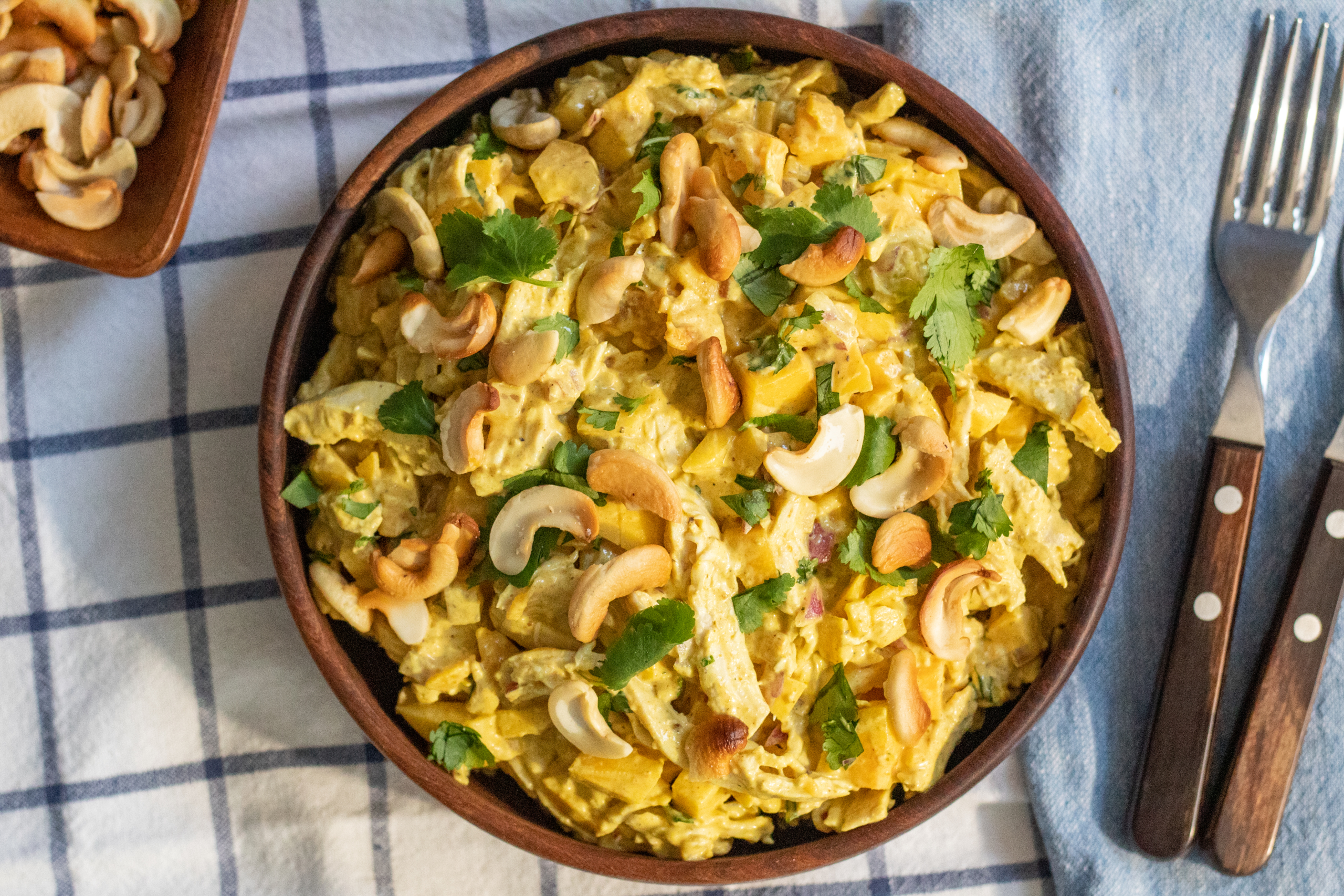 Ingredients
1 lb boneless, skinless chicken breasts
⅓ cup mayonnaise
⅓ cup plain yogurt
1 1/2 tbsp curry powder
½ tsp ground ginger
1 tsp honey
2 tbsp mango chutney or apricot preserves
1 tbsp, fresh lime juice
1 medium red onion, diced
1 firm-ripe mango, peeled, pitted, and diced
⅓ cup salted roasted cashews, coarsely chopped
1 small bunch cilantro leaves, coarsely chopped
Directions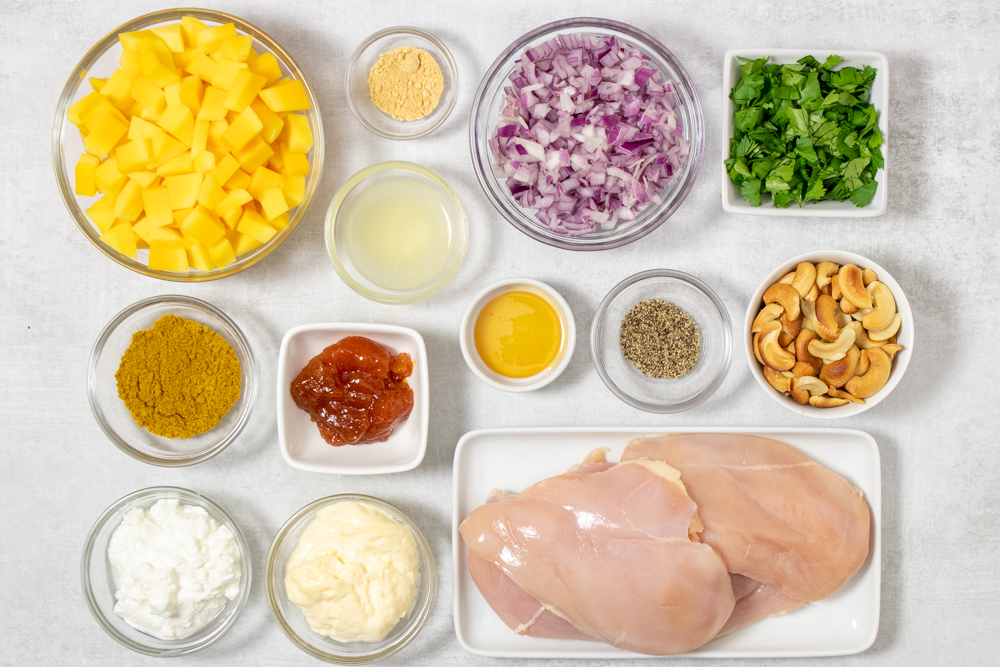 1) Season chicken breasts with salt and pepper, then vacuum seal. Place the chicken in a Suvie pan, cover with water, and load into bottom zone of Suvie. Enter cook settings below and cook now or schedule.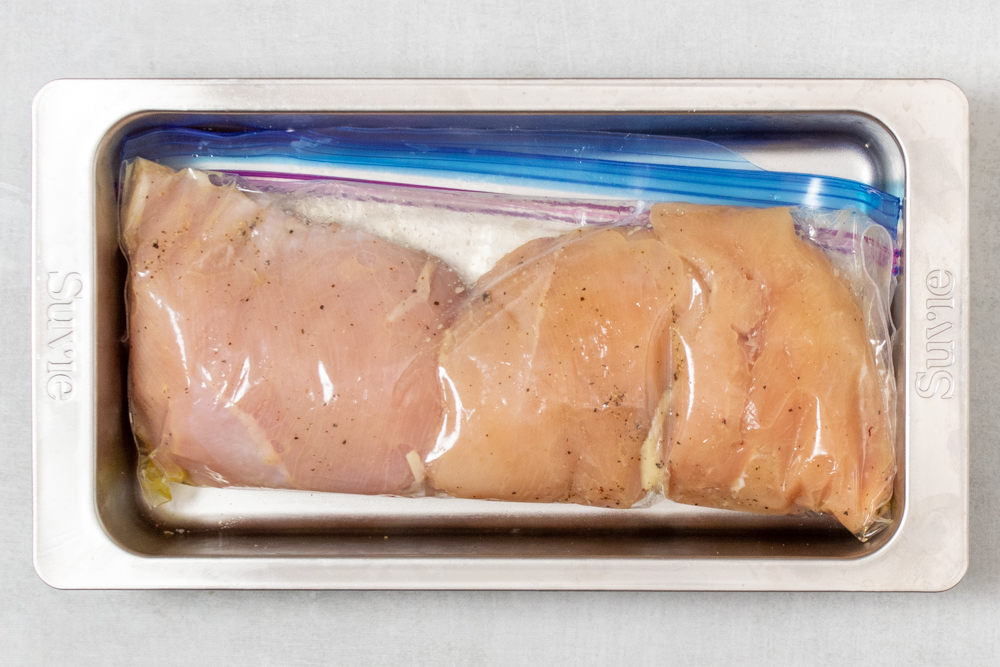 Suvie Cook Settings
Bottom Zone: Sous Vide at 155°F, 1 hour
Top Zone: None
2) While the chicken cooks, prepare the rest of the salad. In a large bowl combine 1/3 cup mayo, 1/3 cup yogurt, 1 1/2 tbsp curry powder, 1/2 tsp ground ginger, 1/2 tsp salt, 1/4 tsp black pepper, 1 tsp honey, 2 tbsp mango chutney, 1 tbsp lime juice, 1 diced red onion, and 1 diced mango. Refrigerate until chicken is done cooking.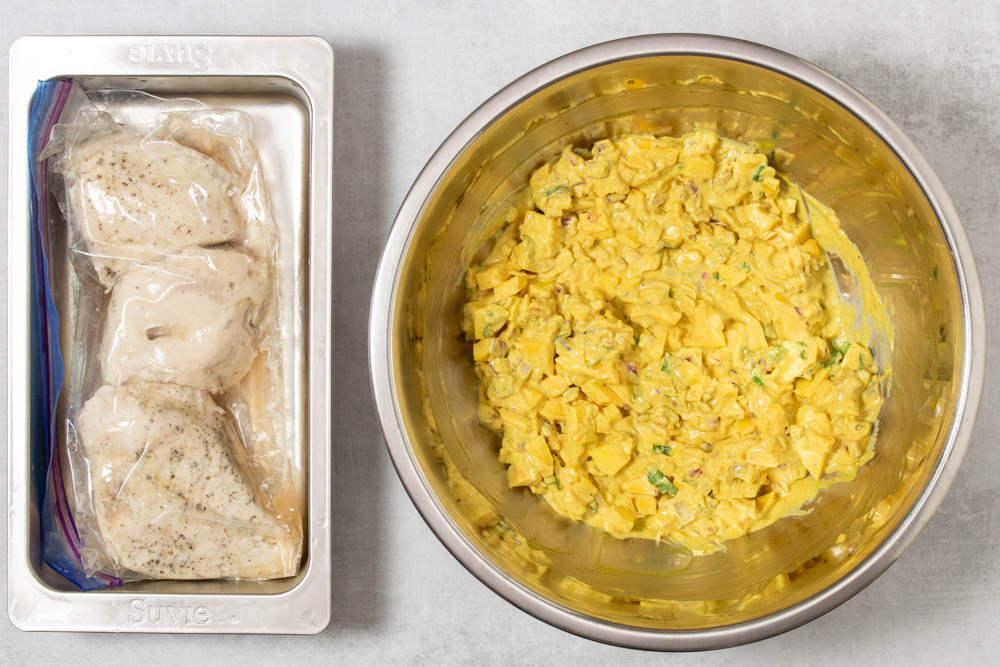 3) After the cook, remove chicken from Suvie. Drain water from pan, discard vacuum seal bag, and pat chicken breasts dry. When the chicken is cool enough to handle, shred into bite-size pieces with two forks or your hands. Add the shredded chicken to the mixing bowl with the other ingredients.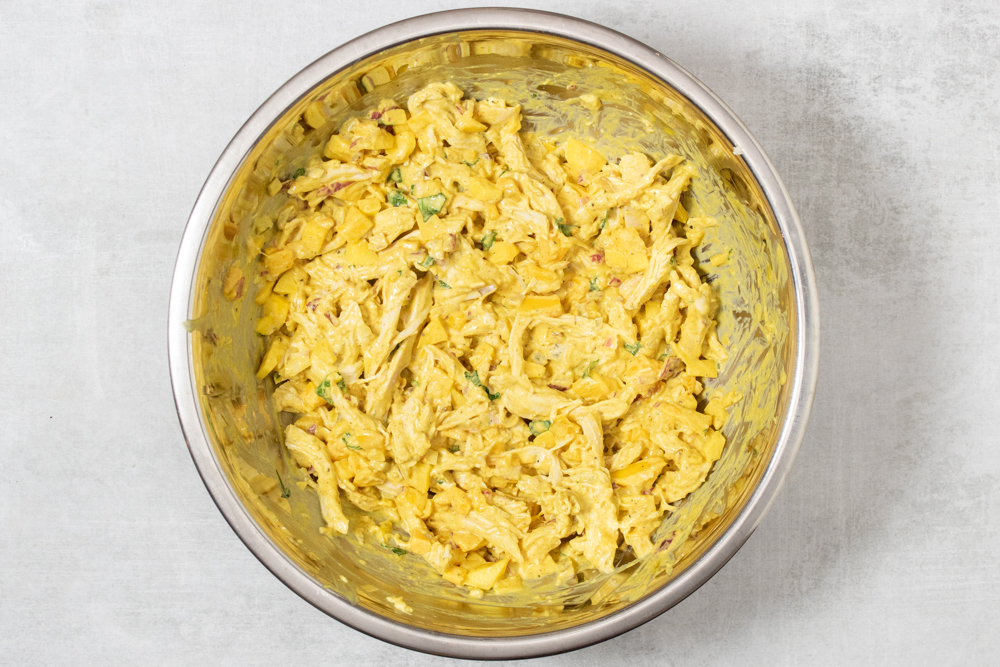 4) Stir to combine and add more seasoning to taste if needed. Top the salad with the 1/3 cup chopped cashews and 1 small bunch chopped cilantro.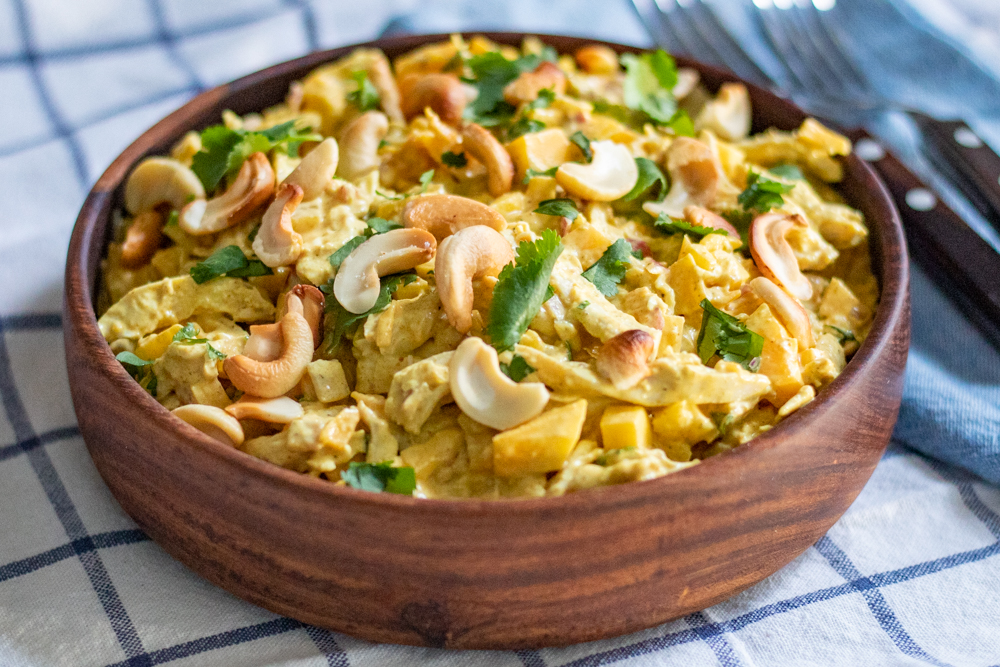 Nutrition
Nutritional Information per serving (4 servings per recipe): Calories 379, Total Fat 20g, Total Carbohydrates 22g, Total Sodium 1040mg, Total Protein 27.4g