Ice cream, brownies, cookies, toast, a spoon: these are all things that are better with a little dulce de leche. Luckily for us, dulce de leche is a fancy name for a very simple, one ingredient recipe. All you need is a couple cans of sweetened condensed milk, a few small mason jars with lids, and some patience. Most recipes make dulce de leche by slow cooking sweetened condensed in the can in a water bath for hours. Using Suvie and jars gets rid of several problems that arise when using the canned method. First, there is no need to worry about cans leaching chemicals into your scrumptious dessert and second, you don't have to worry about the cans exploding under heat and pressure. The jar method is not only practical, but also gives you perfect storage vessels to keep in the fridge or give away as gifts. Have Suvie cook a batch during your work day and enjoy this yummy sauce on anything you can think of tonight!
Dulce de Leche
Please always check your food to ensure your food has been cooked to safe serving temperatures. Please see our guide
here
for recommended FDA Time & Temperatures.
Servings: 2 1/2 cups
Difficulty: 10 hours and 30 minutes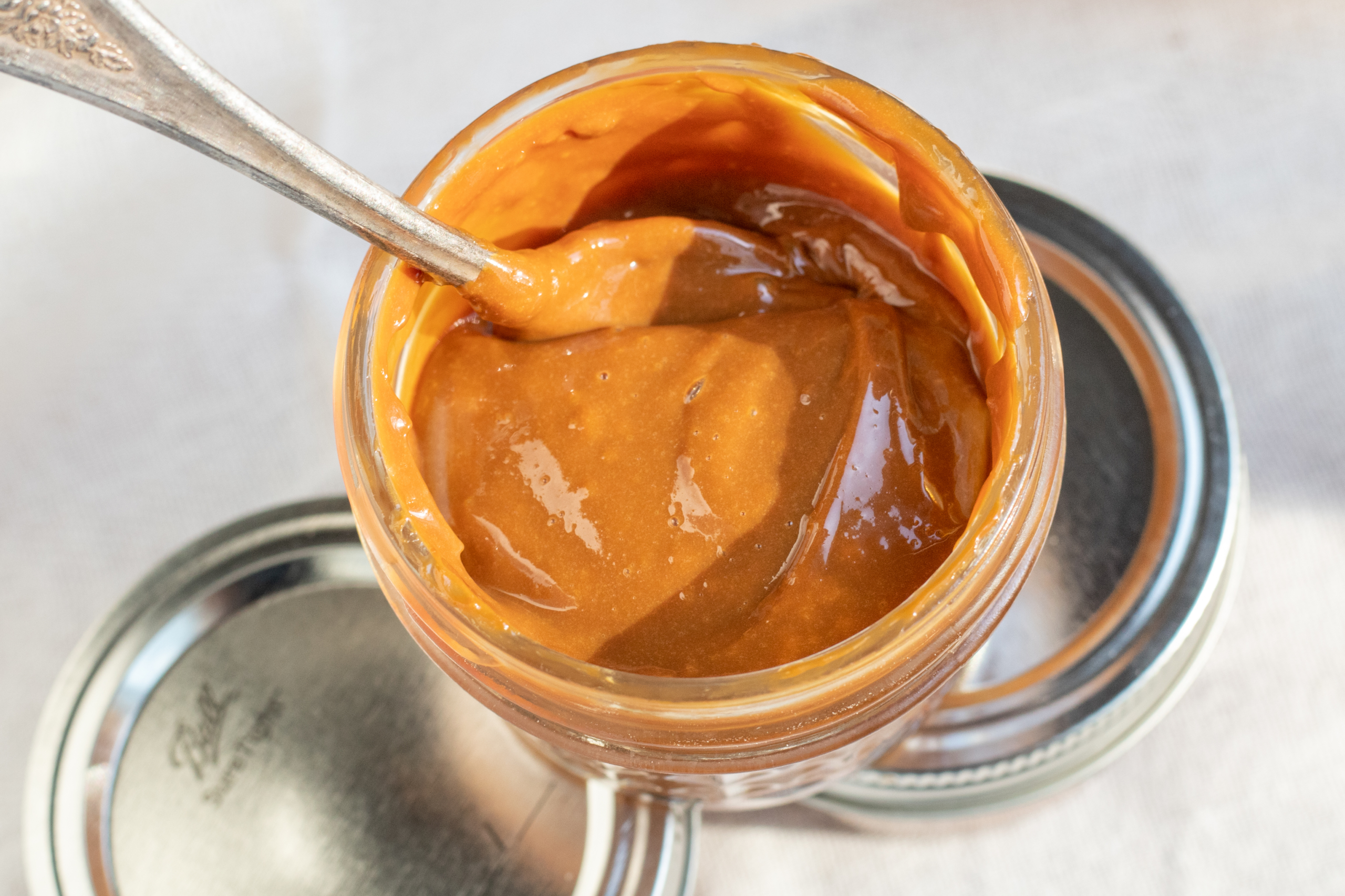 Ingredients
2 (14 oz) cans sweetened condensed milk
6 (4 oz) mason jars with lids
Directions
Divide the sweetened condensed milk between the jars.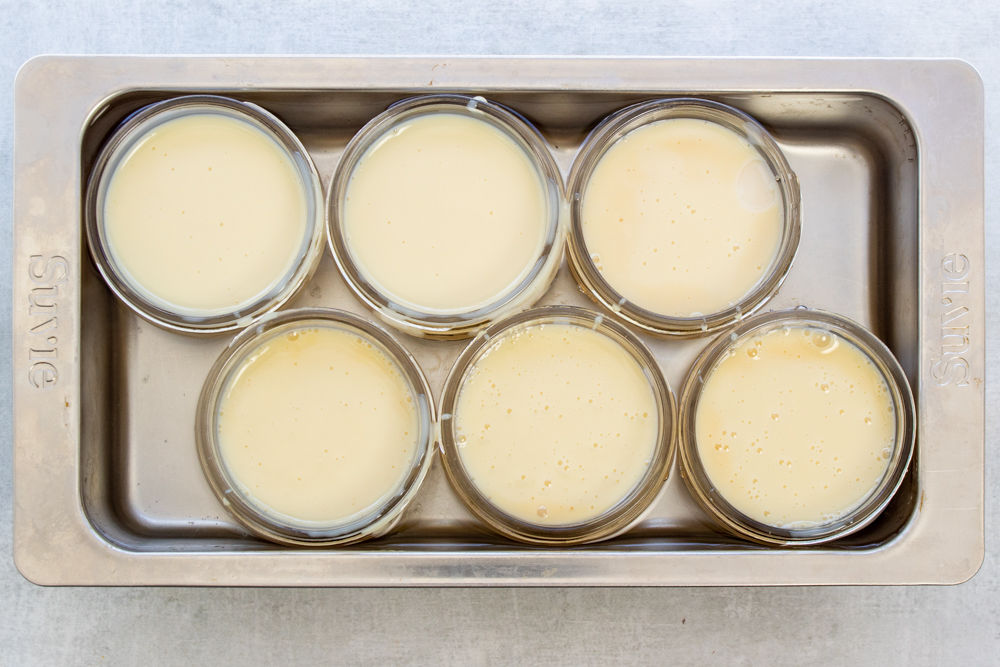 Screw on the lids and place in two Suvie pan. Fill pans to the top with water. Insert pans into your Suvie, input settings, and cook now or schedule.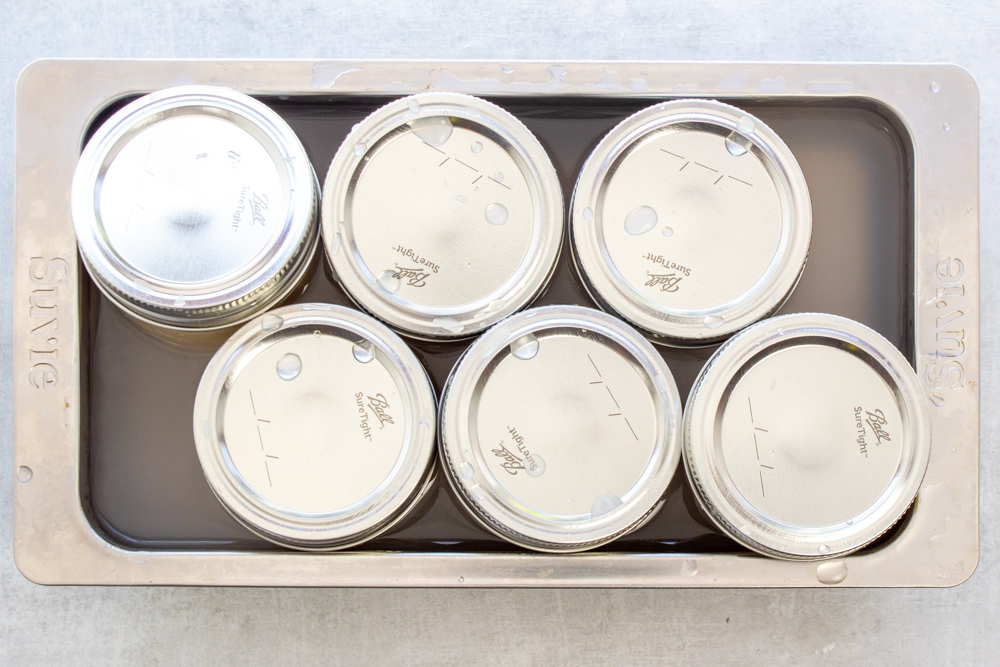 Suvie Cook Settings
Bottom Zone: Slow Cook High for 9 hours
After the cook, open the door to your Suvie and allow the jars to come to room temperature (this will take several hours depending on the temperature of your house). Don't open the jars before they come to room temperature as hot dulce de leche might spray all over you.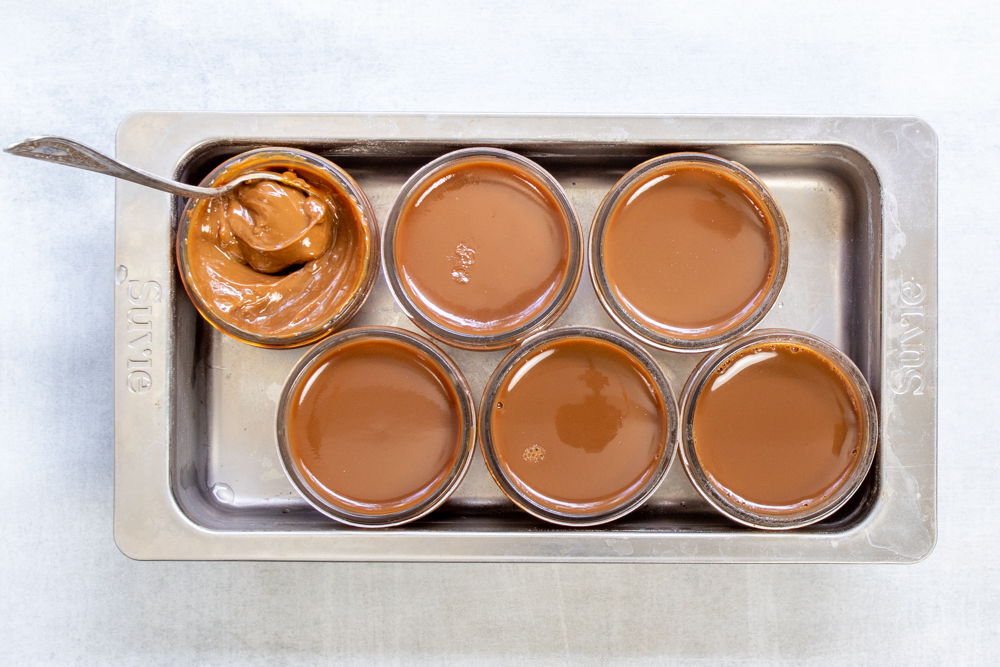 Store the jars in the fridge. They will keep, unopened, for 3 weeks.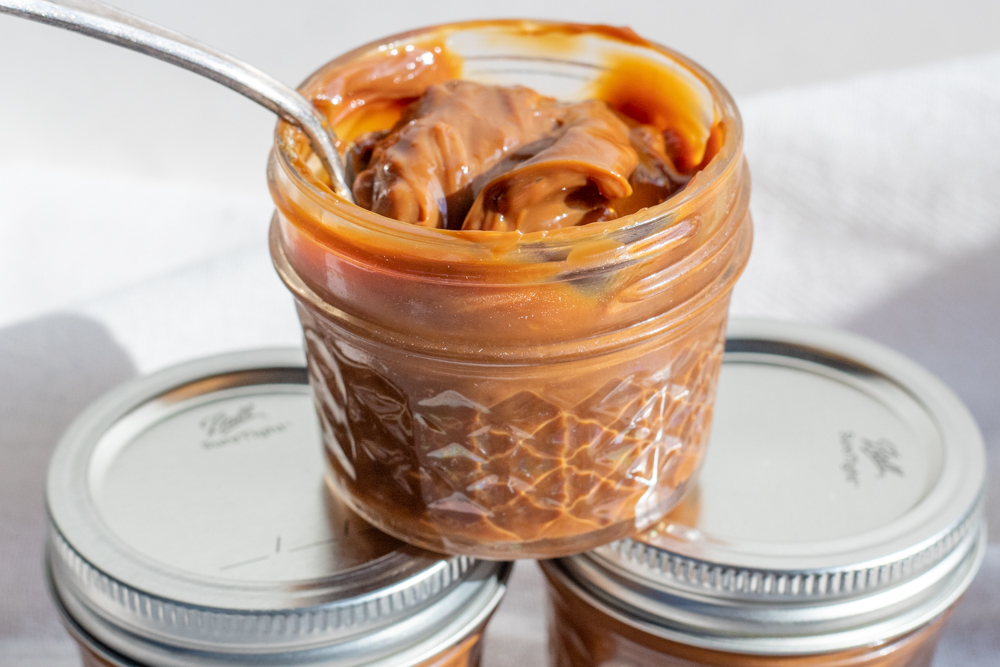 Note: If you would like to make this recipe in Suvie 1.0, insert pan into the top zone of Suvie, fill reservoir, and set to Slow Cook on High for 9 hours.
Nutrition
Nutritional Information per serving (serving size 2 tbsp, approx 20 servings per recipe): Calories 130, Total Fat 3.5g, Total Carbohydrates 22g, Total Sodium 40mg, Total Protein 3g