Fenugreek, a highly nutritious herb with edible leaves, seeds, and sprouts, is abundant in Indian cuisine. This recipe, a riff on the Indian dish methi murgh, pairs the celery-fennel taste of fenugreek leaves with tender chicken. Rich Indian curries like tikka masala traditionally marinate proteins for hours in spiced yogurt, a technique that tenderizes the meat. Suvie's low temperature and long cooking process allows us to get the same results without having to marinade the chicken in advance. If you have extra yogurt, a dollop over the top of this dish would add wonderful richness. Fenugreek leaves can often be found fresh or frozen at Indian grocery stores. New to using fenugreek? Learn more about it in our ingredient spotlight.
Note: If you would like to schedule this meal, but do not want to wait for the broiler to cool before refrigerating, heat vegetable oil in a pan and saute onion, and half of the garlic, ginger, garam masala, turmeric, and ½ tsp salt over medium heat until softened, about 6 minutes, instead of broiling in Step 1.
Fenugreek Chicken
Please always check your food to ensure your food has been cooked to safe serving temperatures. Please see our guide
here
for recommended FDA Time & Temperatures.
Servings: 4
Difficulty: 6 hours and 5 minutes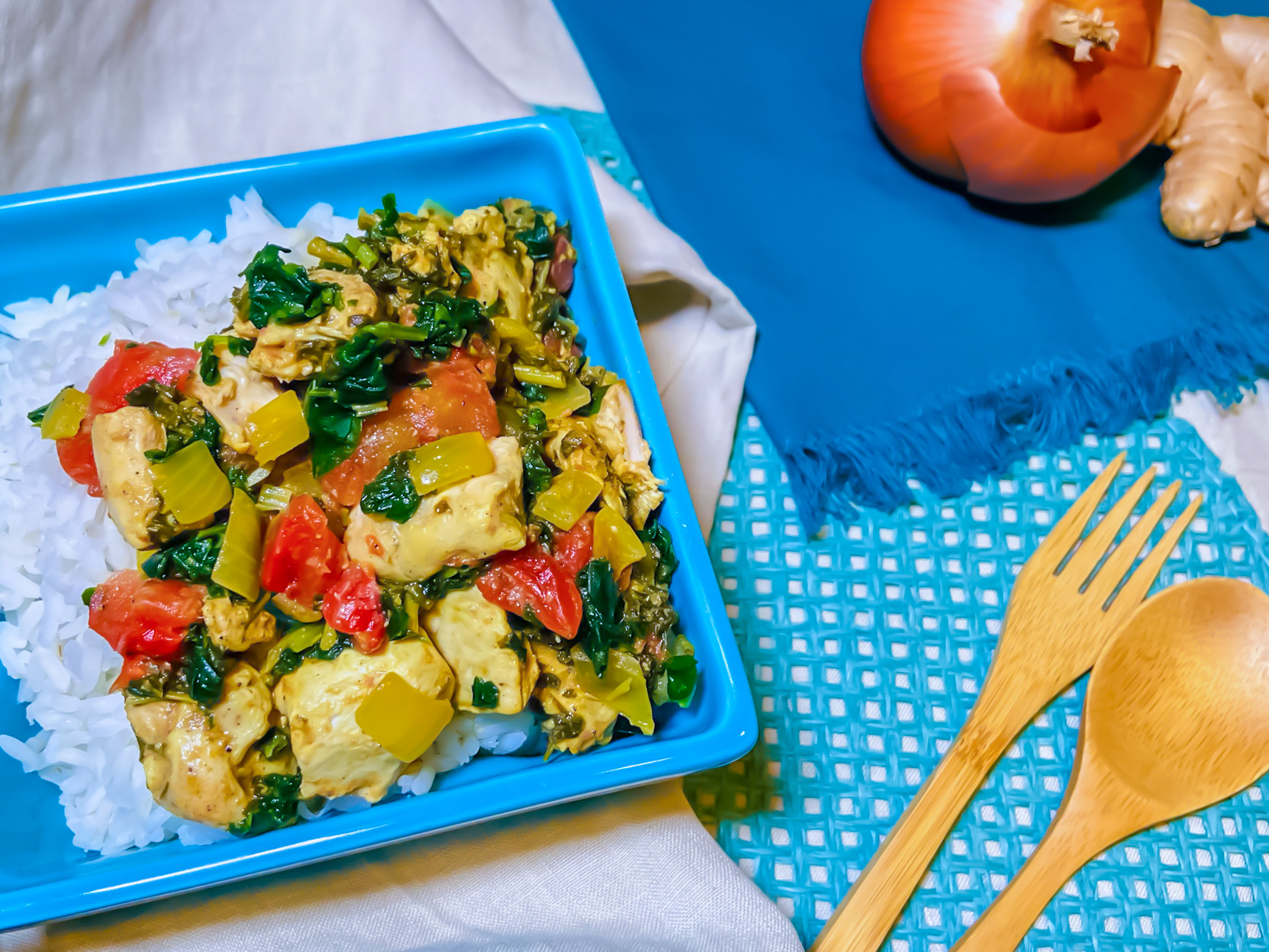 Ingredients
1 tbsp vegetable oil
1 medium onion, chopped
2 garlic cloves, minced, divided
2 tsp minced ginger, from one ¾" piece, divided
1 tbsp garam masala, divided
1 tsp turmeric, divided
1 lb boneless skinless chicken thighs, cut into 1" pieces
1½ cup frozen chopped fenugreek leaves
1 (14.5 oz) can diced tomato, undrained
½ cup plain Greek yogurt
¾ cup basmati rice
Directions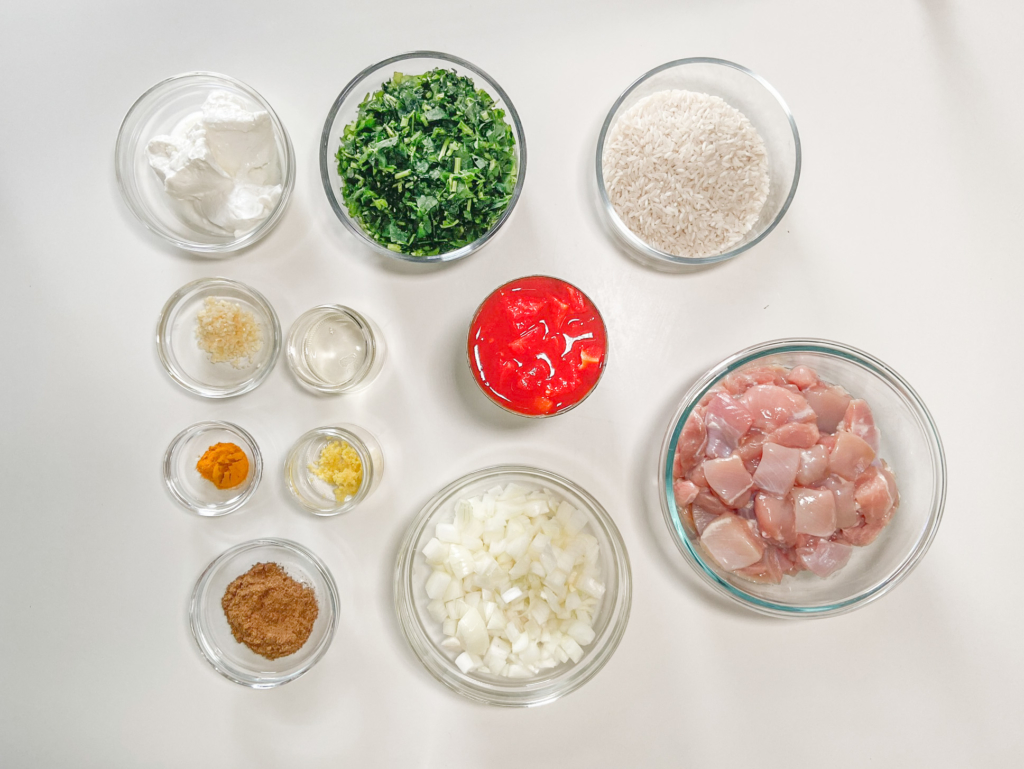 1) In a Suvie pan, stir together vegetable oil, onion, and half of the garlic, ginger, garam masala, turmeric, and ½ tsp salt. Insert pan into Suvie and broil for 10 minutes, stirring halfway through, until onions are soft. Do not fill reservoir before broiling.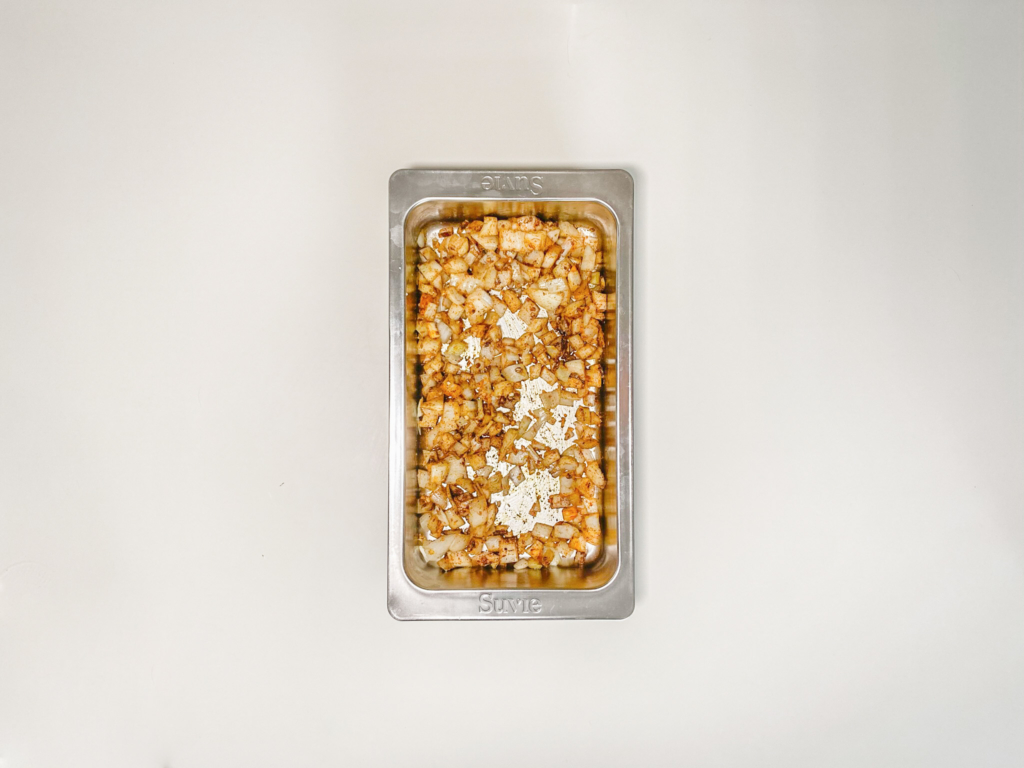 2) During the broil, pat chicken dry. In a large bowl, mix remaining garlic, ginger, and garam masala with yogurt and 1 tsp salt. Add chicken and use your hands or a spoon to completely coat the chicken. Stir in fenugreek leaves and tomatoes with liquid.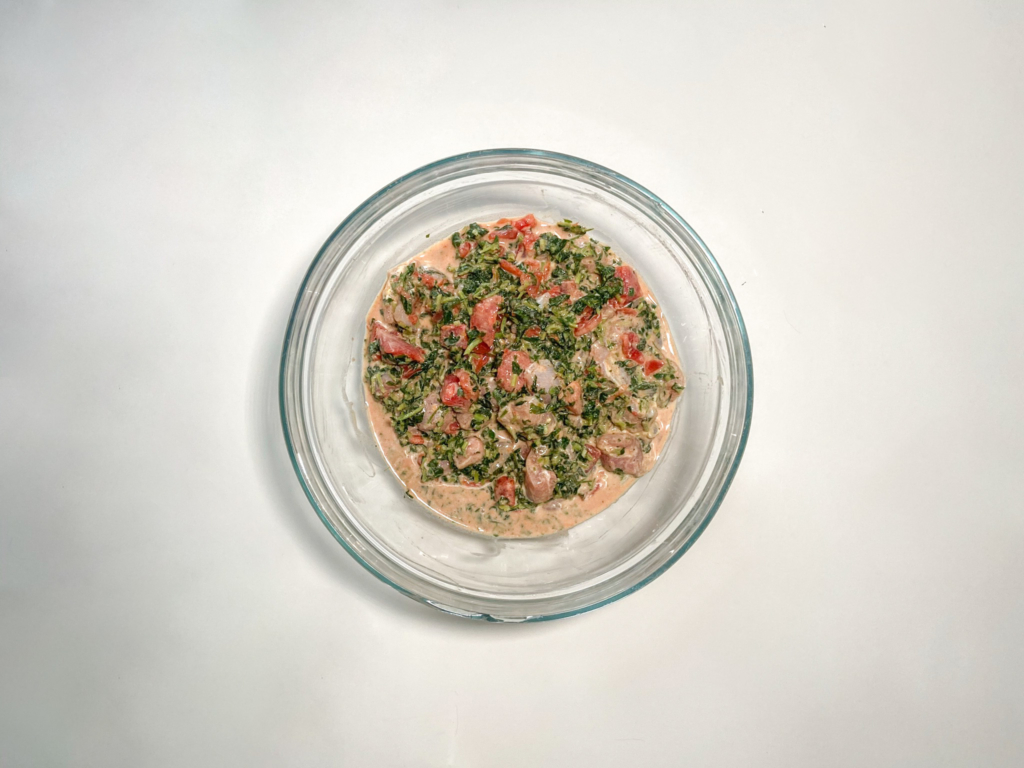 3) When the broil has finished, remove pan from Suvie and divide onion mixture between two pans. Divide chicken mixture between pans, stir to incorporate, and insert into top zones of Suvie. Place basmati rice in starch pan with ½ tsp salt. Fill reservoir, input settings, and cook now or schedule.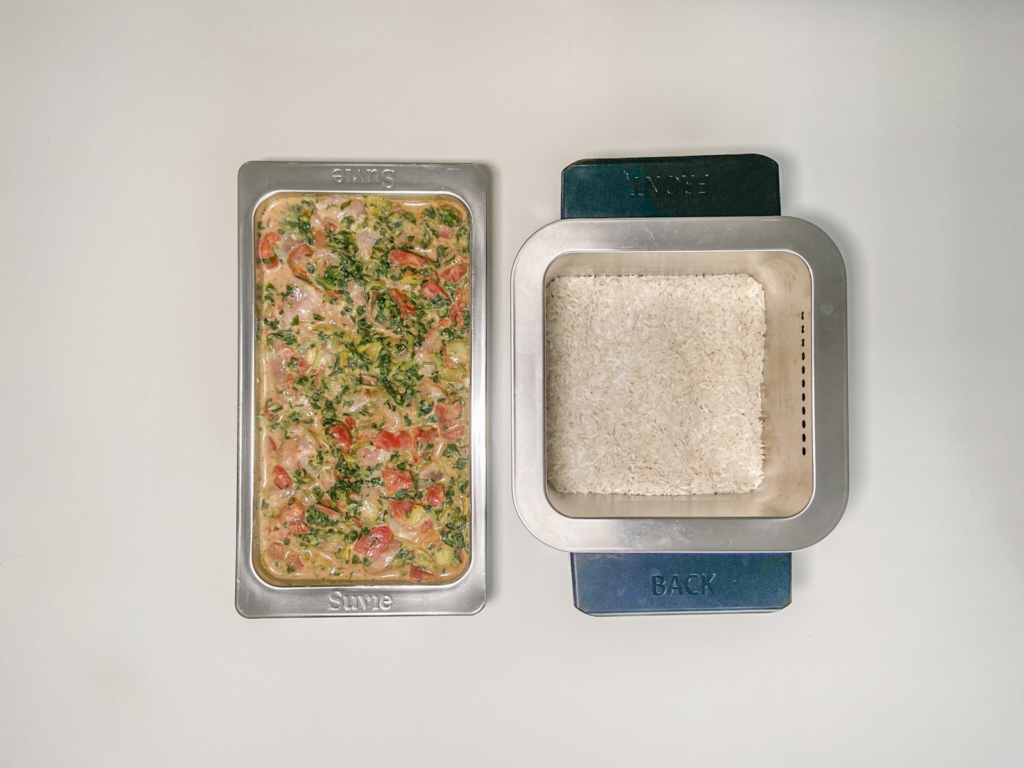 My Cook > Slow Cook & Starch Settings
High, 4 hours
Starch: 15 minutes
4) After the cook, remove pans from Suvie and season to taste with salt. Divide rice between 4 bowls, spoon fenugreek over chicken, and serve.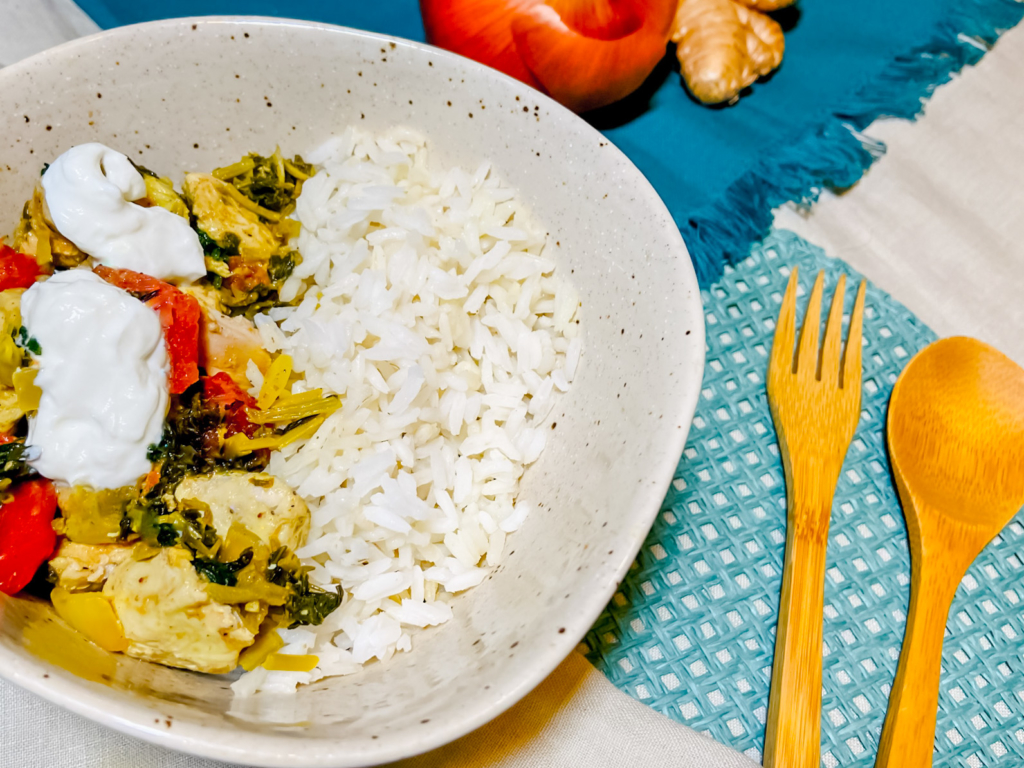 Nutrition
Nutritional Information per serving (4 servings per recipe): Calories 448, Total Fat 16g, Total Carbohydrates 39g, Total Sodium 758mg, Total Protein 37g