Classic French onion soup is built upon a foundation of thinly-sliced onions, caramelized by cooking slowly over low heat until jammy and golden brown. Cooked slowly, you say? Sounds like the perfect job for Suvie. Set aside a long stretch, perhaps overnight, for the onions to soften and gain color; the caramelized onions can then be stored for a few days in the refrigerator (or longer in the freezer), ready to become soup with another six or eight hours in Suvie's slow cooker. This soup is rich and deeply satisfying without being too heavy, though if you're watching your sodium, you may choose to swap in low-sodium broth or water for some of the beef broth. Some say it isn't French onion soup without a nip of firewater–for those so inclined, a glug of brandy or dry sherry, added along with the beef broth, will deepen the flavor even further.
Note: This recipe requires two separate cooks. One cook to make the caramelized onions and another to make the soup. We recommend making the caramelized onions a day or two in advance. 
French Onion Soup
Please always check your food to ensure your food has been cooked to safe serving temperatures. Please see our guide
here
for recommended FDA Time & Temperatures.
Servings: 2
Difficulty: 7 hours and 50 minutes, plus time to make onions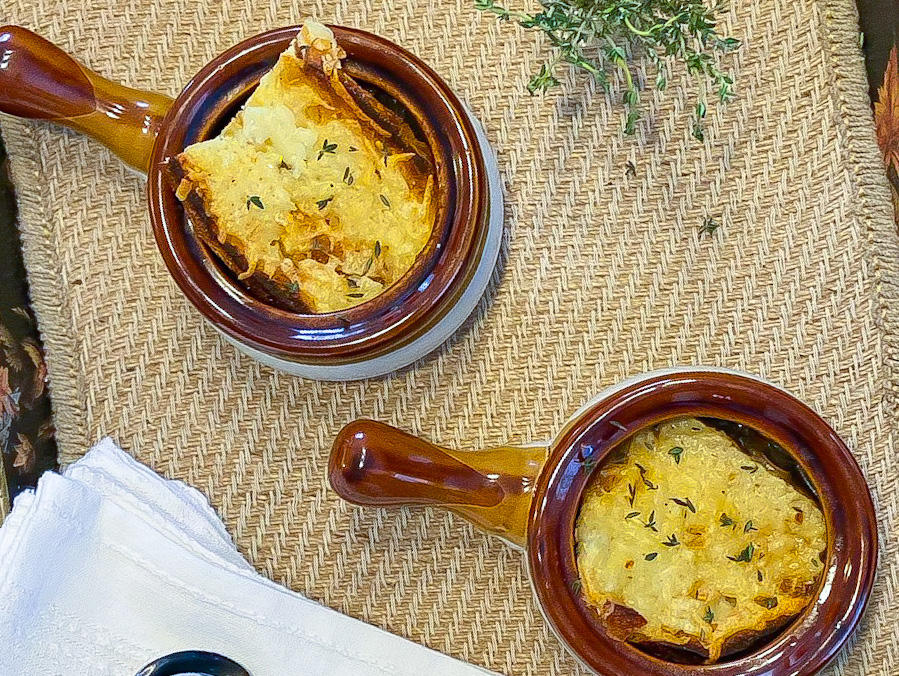 Ingredients
4 cups thinly sliced yellow onions
1 tbsp olive oil
2 cups beef broth
1 cup water
1 tbsp balsamic vinegar
1 tsp Worcestershire sauce
2 sprigs fresh thyme, plus more for serving
2 slices hearty bread
⅔ cup Gruyere cheese, shredded
Directions
1) Make the caramelized onions: stir together sliced onions, olive oil, and 1 tsp salt in a Suvie pan, ensuring all slices are coated. Fill reservoir, input settings, and cook now or schedule. (Stirring the onions occasionally as they cook will help them soften and brown more evenly, but is not required.)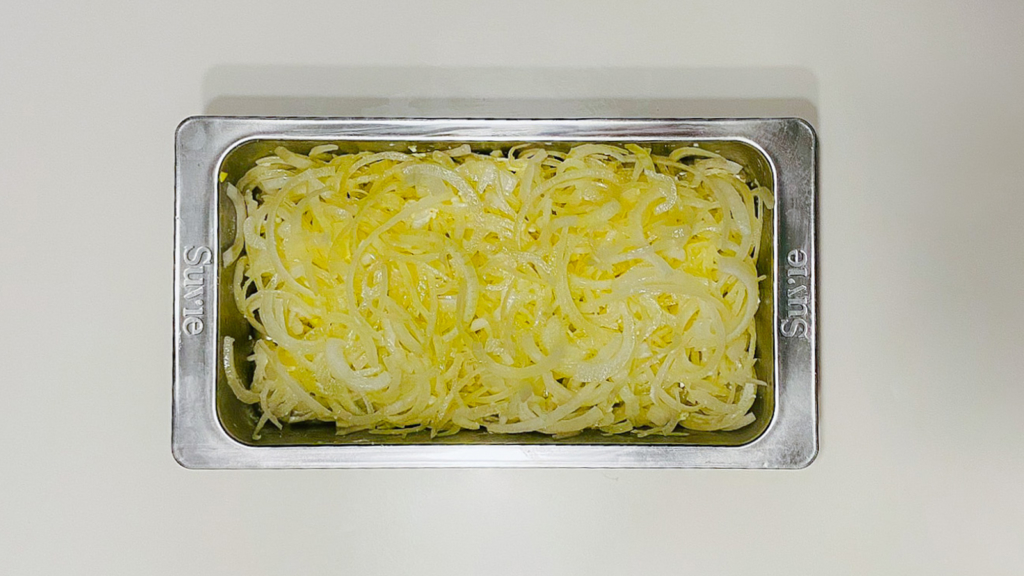 My Cook > Slow Cook Settings
Low, 12 hours
Starch: 0 minutes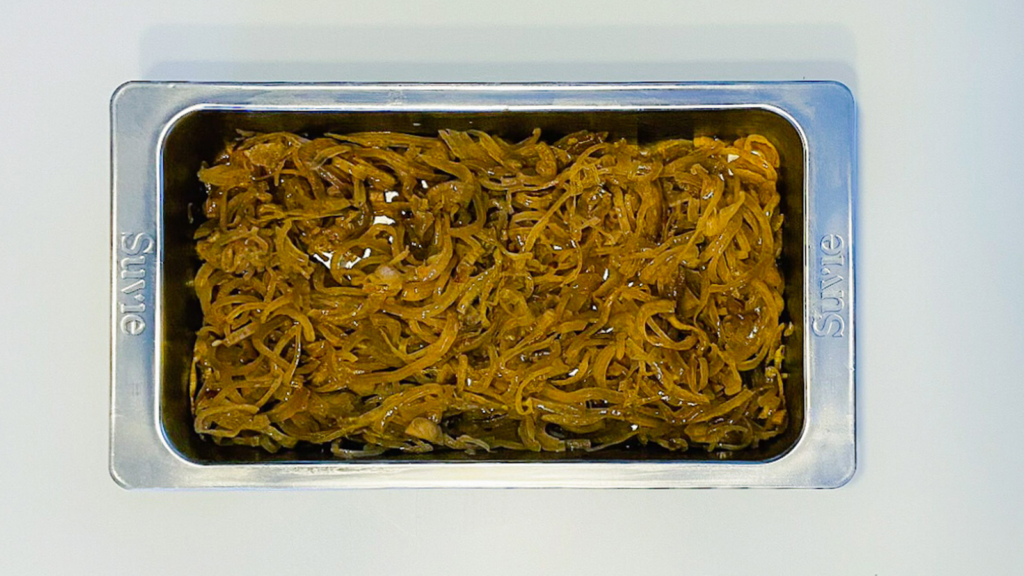 2) Once the onions are done cooking, prepare the soup. Stir beef broth, water, balsamic vinegar, and Worcestershire sauce into pan with caramelized onions. Nestle thyme sprigs into soup and load into upper zone of your Suvie. Fill reservoir, input settings, and cook now or schedule.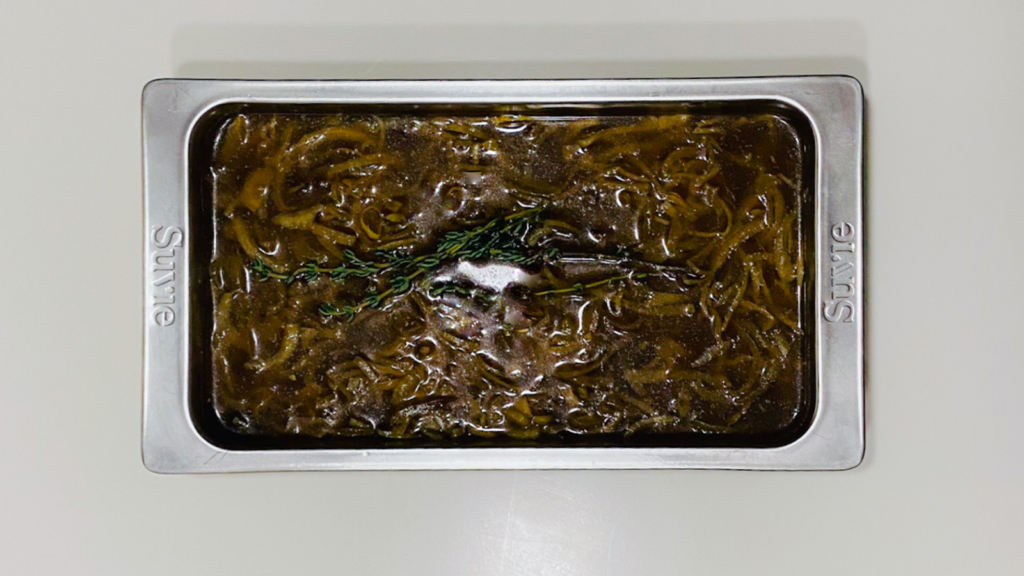 My Cook > Slow Cook Settings
Low, 6 hours
Starch: 0 minutes
3) After soup has finished cooking, remove pan, stir, and remove thyme sprigs. Place bread slices in a single layer in a clean, dry Suvie pan (use two pans if necessary) and mound half of shredded cheese on each slice.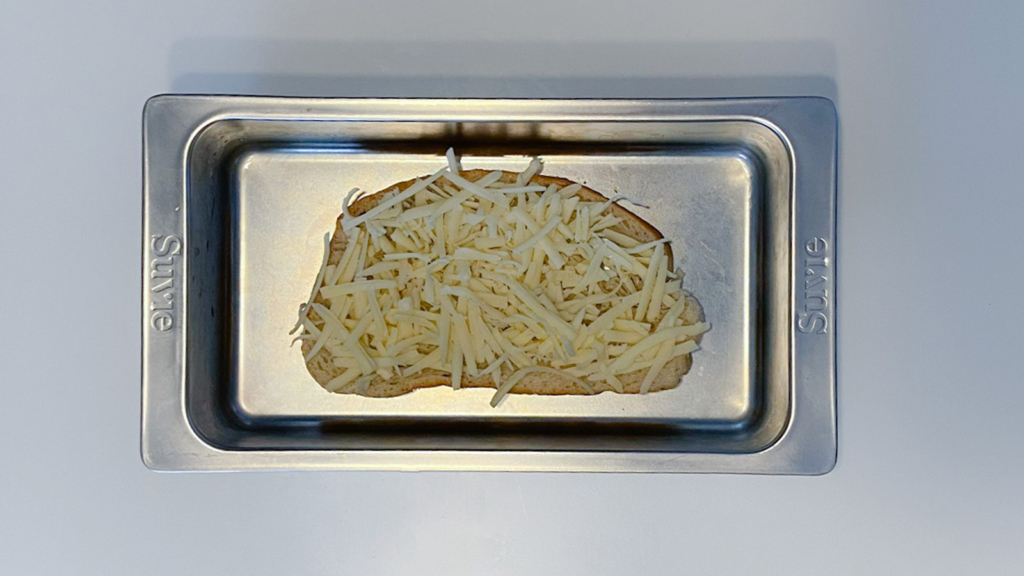 Insert pan into Suvie and broil for 10 minutes, or until cheese is bubbling and beginning to brown, rotating pan halfway through cooking.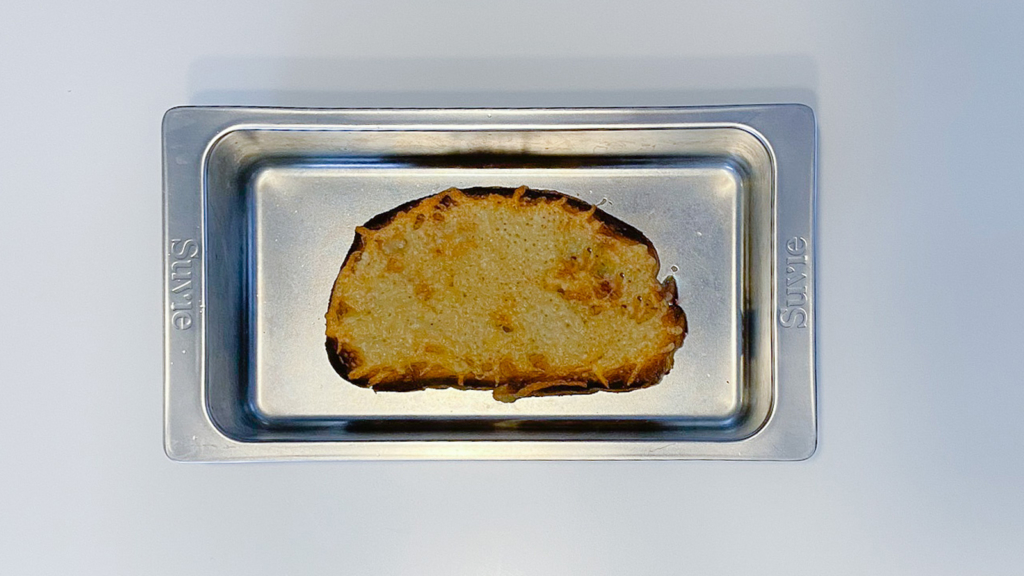 4) When cheese toast has finished cooking, remove pan from Suvie. Divide soup between bowls and place a slice of cheese toast on each. Garnish with thyme, if desired, and serve.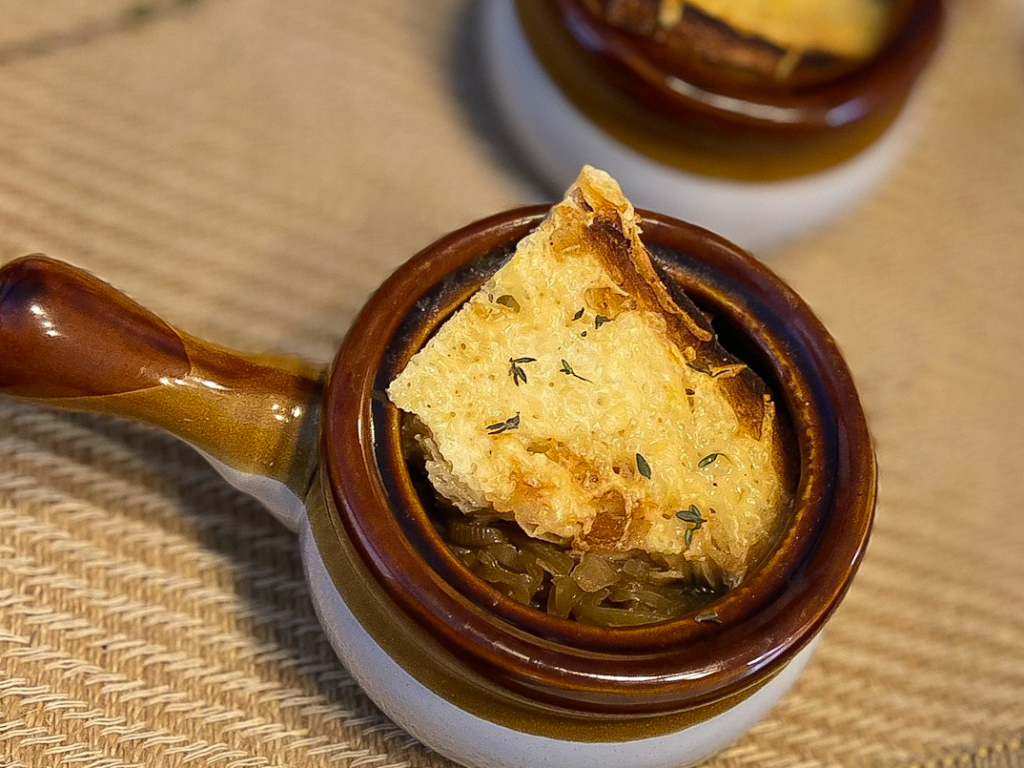 Nutrition
Nutritional Information per serving (2 servings per recipe): Calories 415, Total Fat 23g, Total Carbohydrates 34g, Total Sodium 2535mg, Total Protein 20g