The fruitcake is a long-standing traditional recipe originally baked by the Romans around 2,000 years ago and was filled with pomegranate seeds, barley, and pine nuts. We've crafted a version perfect for your Suvie and stuffed it with various dried fruits. We've omitted the alcohol in this recipe, but for a more boozy variation, sub in equal amounts dark rum or brandy for the orange juice. When it comes to aging fruitcake, orange juice cakes will last about a week in the fridge and can be frozen for up to six months, while alcohol soaked cakes will last around 3 months in the fridge and can be frozen for up to a year.
Fruitcake
Please always check your food to ensure your food has been cooked to safe serving temperatures. Please see our guide
here
for recommended FDA Time & Temperatures.
Servings: 1 loaf (12 slices)
Difficulty: 3 hours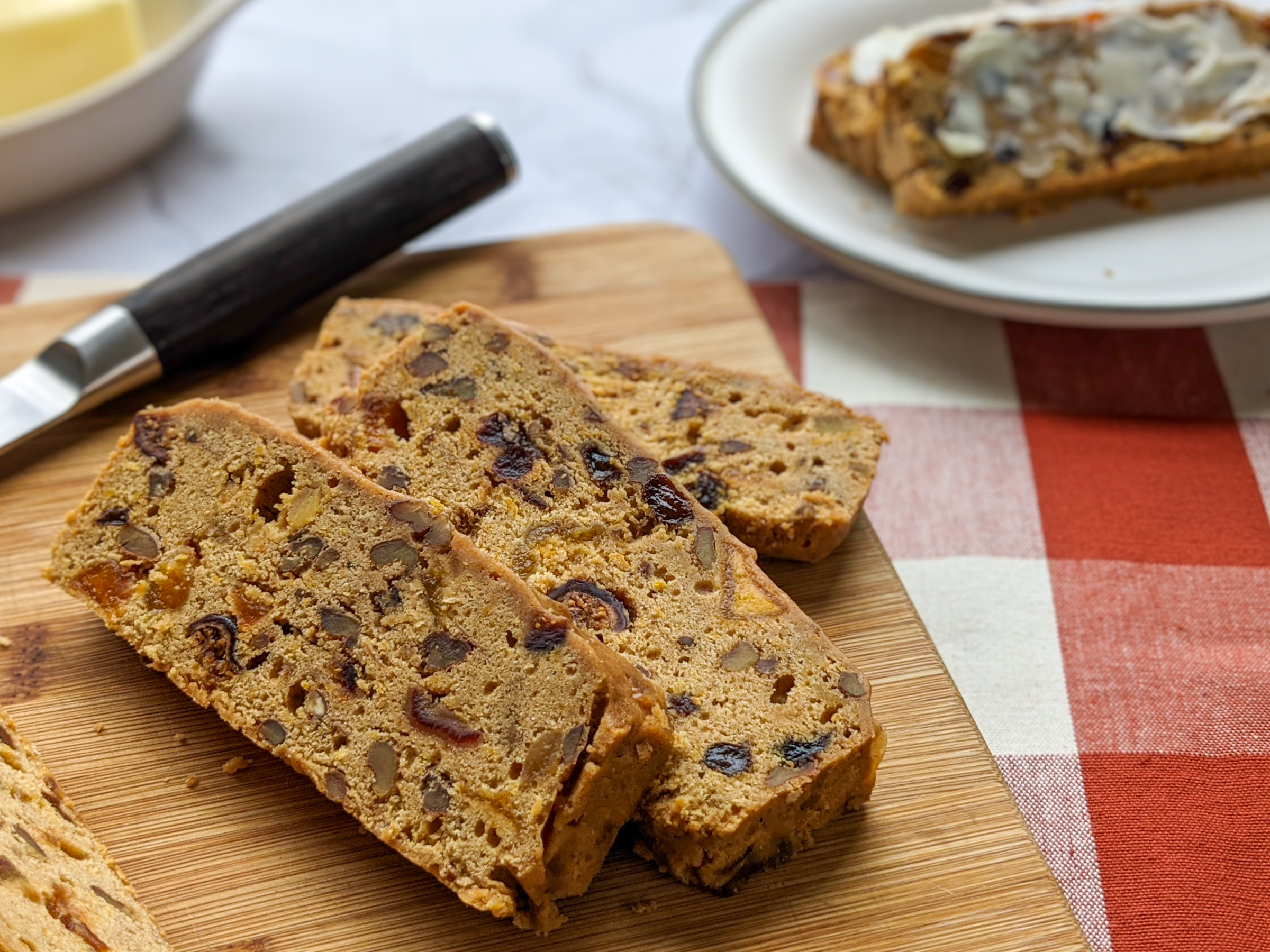 Ingredients
1 ½ cups dried fruit, such as figs, apricot, raisins, cherries, dates, or prunes
2 tbsp chopped candied ginger
½ cup freshly squeezed orange juice
2 cups all purpose flour
1 tsp baking powder
2 tsp ground cinnamon
½ tsp ground ginger
½ tsp ground nutmeg
2 tbsp orange zest
½ tsp salt
8 tbsp (1 stick) unsalted butter, softened
½ cup plus 2 tbsp brown sugar, packed
2 large eggs
½ cup chopped nuts, such as pecans or walnuts
Storage
¼ cup orange juice or brandy
Directions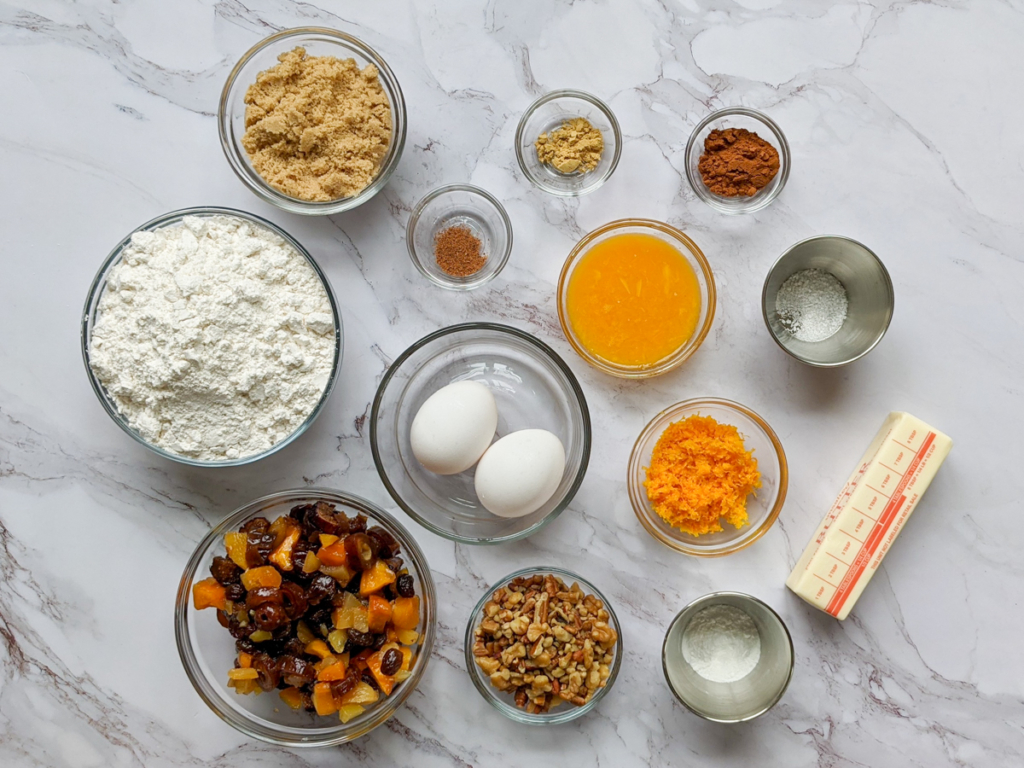 1) In a small saucepan over medium-low heat, bring orange juice to a simmer. Add dried fruit, and let simmer 5 minutes, stirring frequently. Remove from heat and let cool.
2) Line a Suvie pan with parchment paper and lightly grease. In a medium bowl, whisk together flour, baking powder, cinnamon, ginger, nutmeg, orange zest, and salt.
3) In the bowl of a stand mixer fitted with a paddle attachment, beat together butter and brown sugar on medium speed until light and fluffy, about 2 minutes. Scrape down sides of bowl. Set mixer to medium-low, add eggs one at a time, and beat until incorporated, about 30 seconds.
4) Add dry ingredients and mix on slow speed until combined, about 30 seconds. Scrape down sides of bowl, add ½ cup orange juice and mix on low speed, about 15 seconds. Gently fold in nuts, soaked fruit, and any remaining juice in the bowl.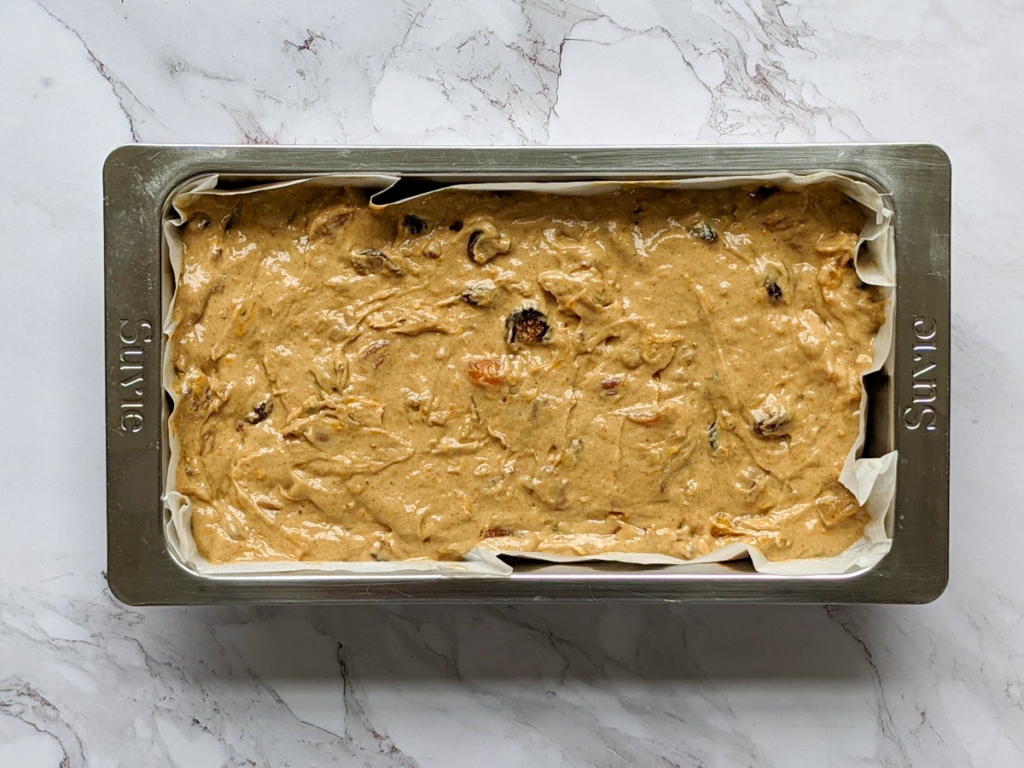 5) Evenly spread dough into prepared pan and load into bottom zone of Suvie. Enter cook settings and set to Cook Now or Schedule.
Suvie Cook Settings
Bottom Zone: Slow Cook High for 2 hours, 30 minutes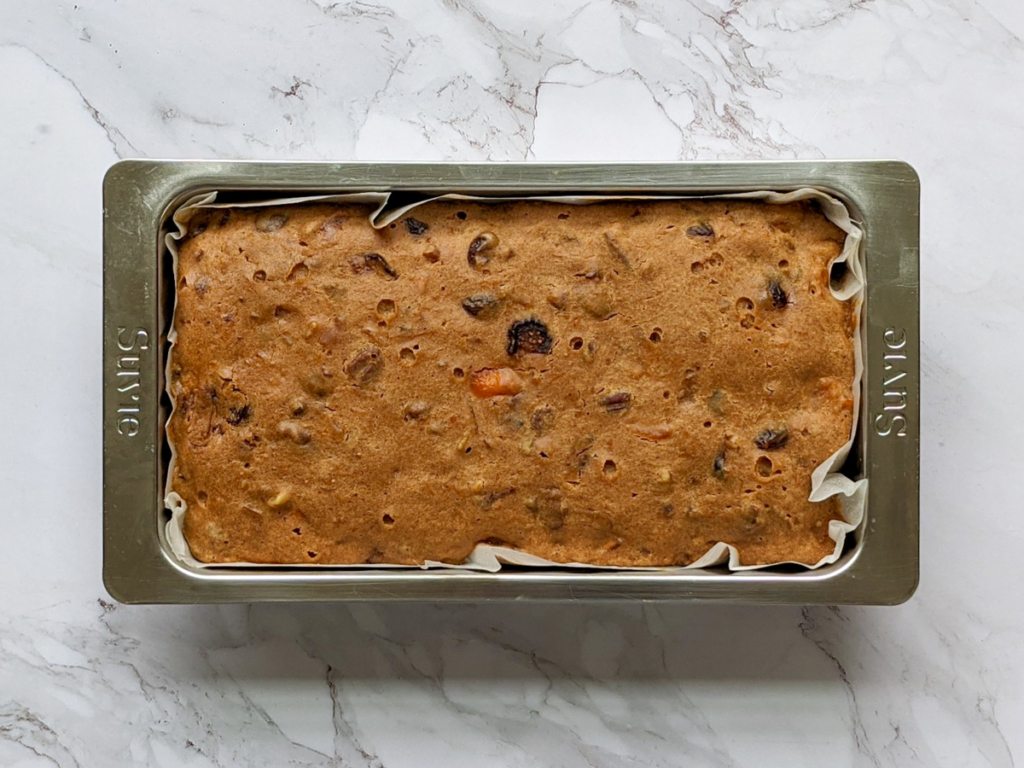 6) After the cook, remove fruitcake from Suvie and let cool completely. Remove fruitcake from pan and cut loaf into 12 slices, about ¾" thick.
7) To store, soak cheesecloth in 1/4 cup orange juice (or brandy) and wrap around loaf. Wrap cloth-lined loaf with foil, place in a plastic bag, and store in refrigerator. Resoak cloth once a week.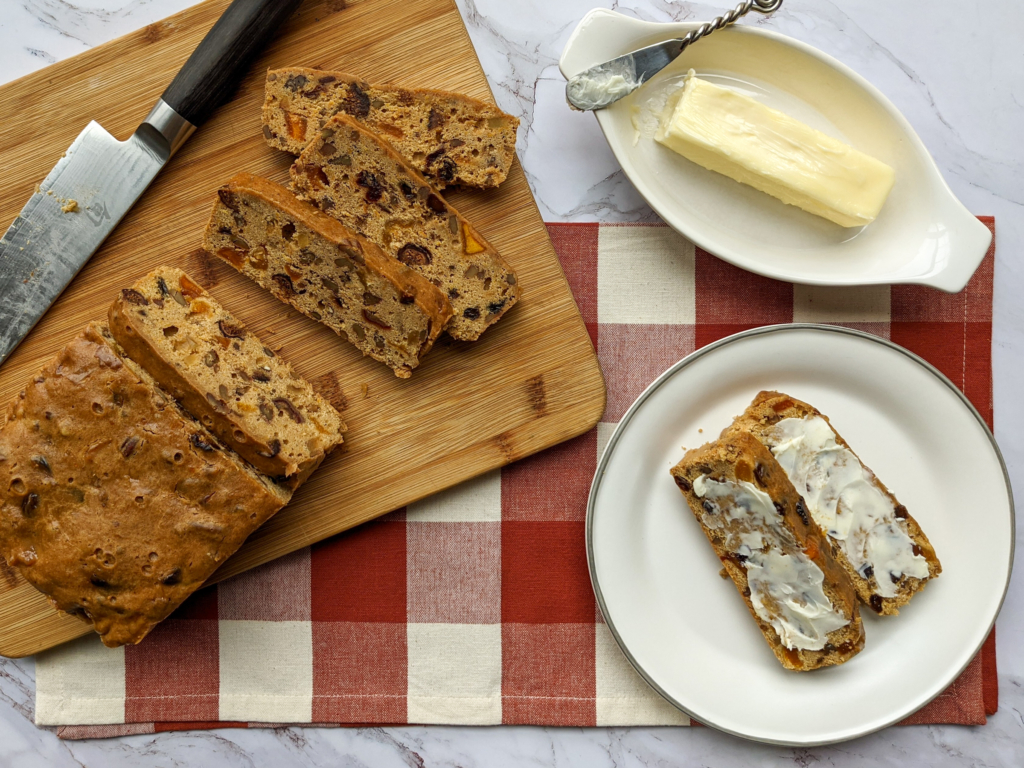 Nutrition
Nutritional Information per serving (12 servings per recipe): Calories 288, Total Fat 11g, Total Carbohydrates 43g, Total Sodium 153mg, Total Protein 4g