Ruby red rhubarb is a beautiful addition to any dish with a tangy brightness that adds just the right amount of acidity when used in moderation. From pies to cakes to jams and compotes, there are a variety of ways to add rhubarb to your desserts. 
What is Rhubarb?
Technically, rhubarb is a vegetable and it grows in many different climates around the world. A hearty plant, rhubarb typically emerges in the early spring, but can be cultivated throughout the year in greenhouses. Visually, rhubarb has long edible thick stalks with large dark green leaves, which are inedible. The leaves contain high amounts of oxalic acid and can make you sick if eaten, so be sure to avoid them if you grow rhubarb at home.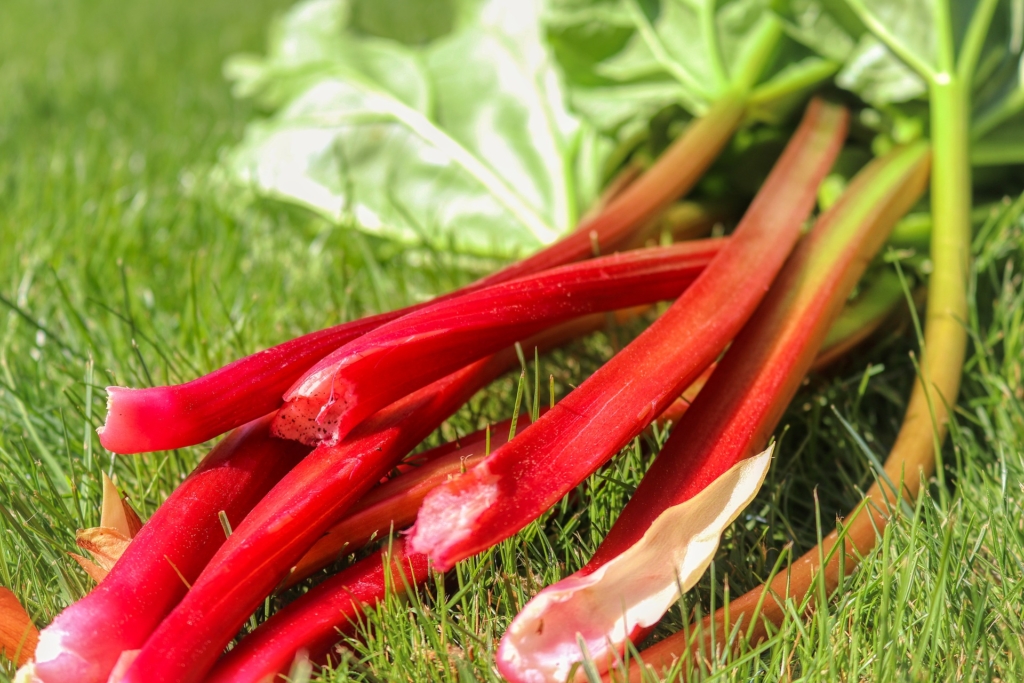 Culinary Qualities of Rhubarb
The stalk of the rhubarb is what is prized in kitchens. With a texture like celery and a citrusy taste, rhubarb is a unique ingredient because it maintains its tart qualities even after being exposed to heat. The brightness of rhubarb means it plays well with other sweet ingredients to add a pop of color and flavor.
Cooking with Rhubarb
One of the easiest ways to prepare rhubarb is to turn it into a compote or jam. Our recipe for Rhubarb and Coconut Cream Parfaits calls for thinly sliced rhubarb to be mixed with sugar and slow cooked until soft. The tartness and texture of the rhubarb is the perfect contrast to the sweet and cream coconut custard. This recipe makes a great dessert or even breakfast item when sprinkled with granola.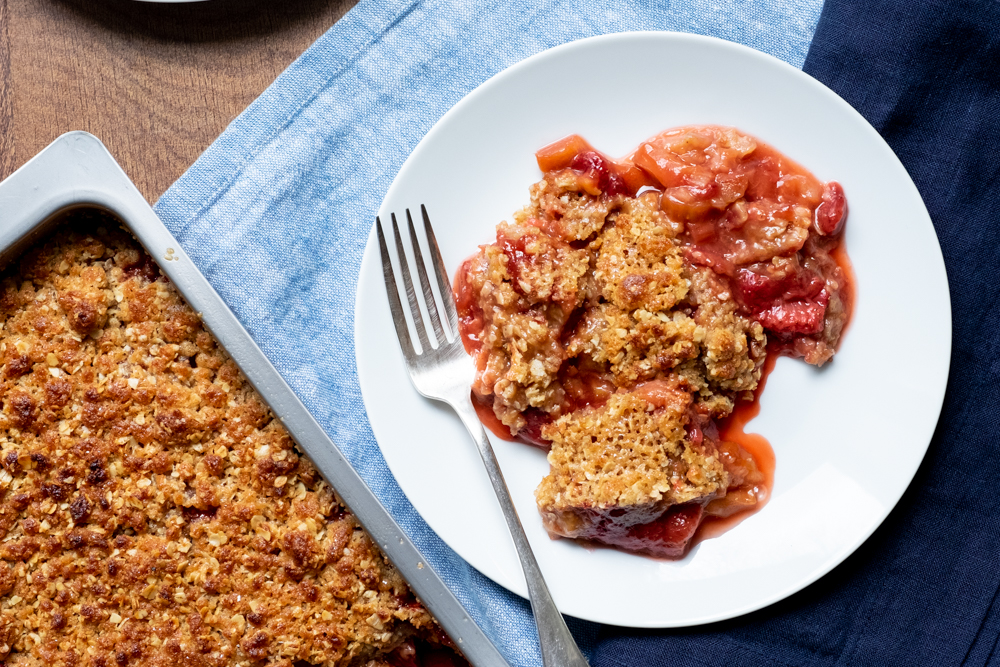 Looking for a classic rhubarb recipe? Strawberries and rhubarb ripen at similar times in the spring and complement one another well in any dessert – a perfect pairing! Our recipe for Strawberry Rhubarb Crumble combines tangy rhubarb and sweet strawberries under a crisp, crunchy layer of oats, cinnamon, and sugar. Serve with a scoop of vanilla ice cream or basil whipped cream for the perfect springtime dessert. 
Want to take your rhubarb in a savory direction? We recommend adding half a cup of sauteed, chopped rhubarb to homemade barbecue sauce for a tangy kick of flavor. You may want to reduce the acid in your recipe to account for the brightness in the rhubarb. Pair your rhubarb-studded barbecue sauce with chicken for a tangy, sweet, and savory meal.