This takeout staple, too often tasteless and gloopy, was ready for a revamp. Borrowing a trick from chef Joanne Chang of beloved Boston-area cafe chain Flour, we've ditched the cornstarch and instead added eggs 10 minutes before the cook ends, resulting in a rich, silky broth. Dried shiitake mushrooms typically need a pre-soak in hot water, but we save time and capture their concentrated umami flavor by softening them right in the soup; take care to rinse them thoroughly, as they frequently harbor grit. To finish, adjust the hot and sour flavors to your liking with vinegar and black pepper–or, if you're feeling bold, a dash of Sriracha.
Note: If you would like to schedule this meal, but do not want to wait for the broiler to cool before refrigerating, saute garlic, ginger, and scallion whites in vegetable oil in a large skillet over medium heat until softened, about 6 minutes, instead of broiling in Step 1.
Hot & Sour Soup
Please always check your food to ensure your food has been cooked to safe serving temperatures. Please see our guide
here
for recommended FDA Time & Temperatures.
Servings: 4
Difficulty: 3 Hours and 40 Minutes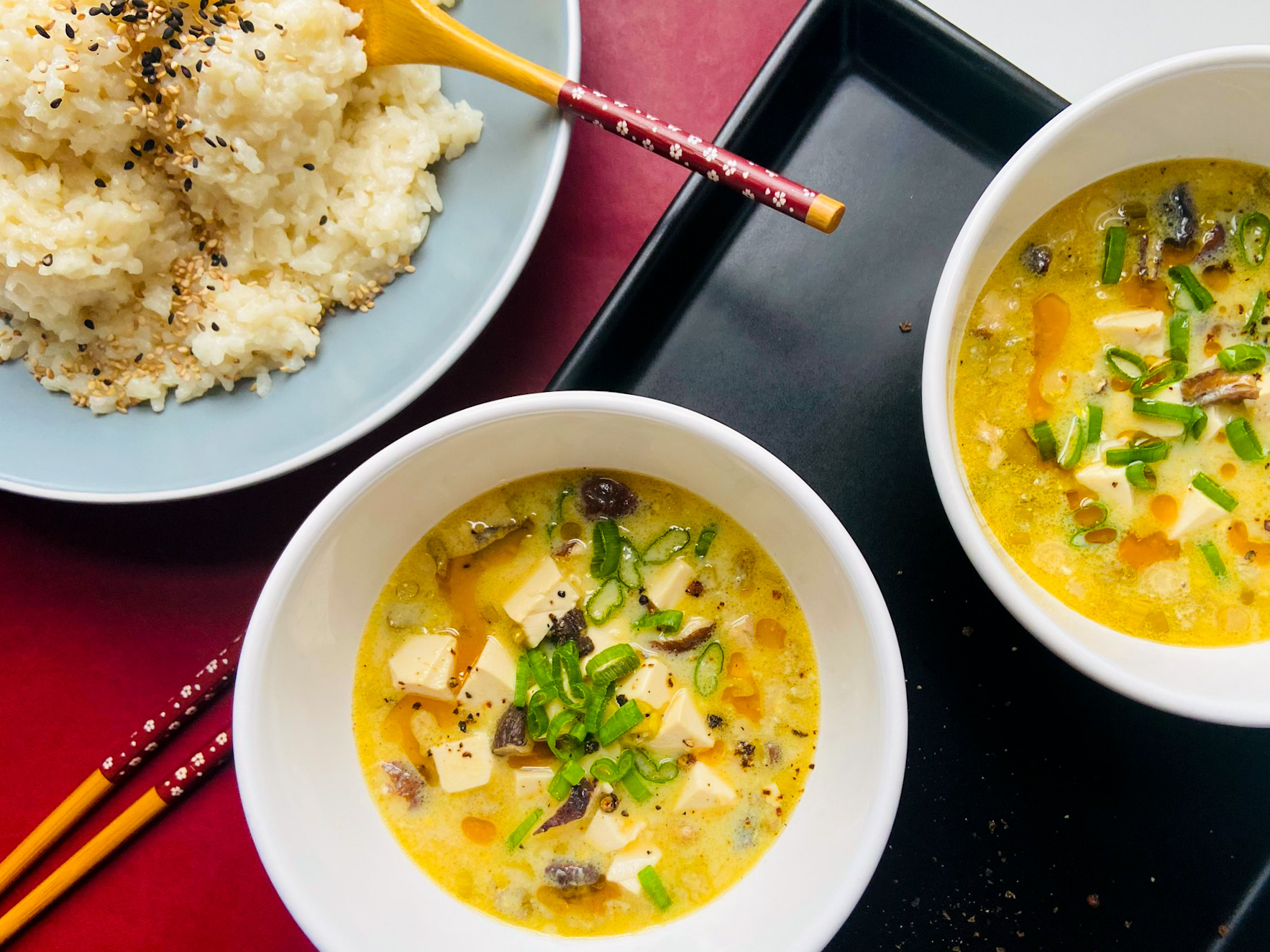 Ingredients
1 tbsp vegetable oil
1 garlic clove, minced
1 tsp minced ginger, from one ½" piece
4 scallions, white and green parts thinly sliced and separated
3 cups chicken broth
8 oz soft or firm tofu, cut into ½" cubes
6 dried shiitake mushrooms, broken into small pieces and rinsed thoroughly
½ tsp granulated sugar
⅓ cup rice vinegar, plus more for garnish
1 tbsp soy sauce or tamari
2 tsp sesame oil, plus more for garnish
1 tsp freshly ground black pepper, plus more as desired
2 large eggs
Directions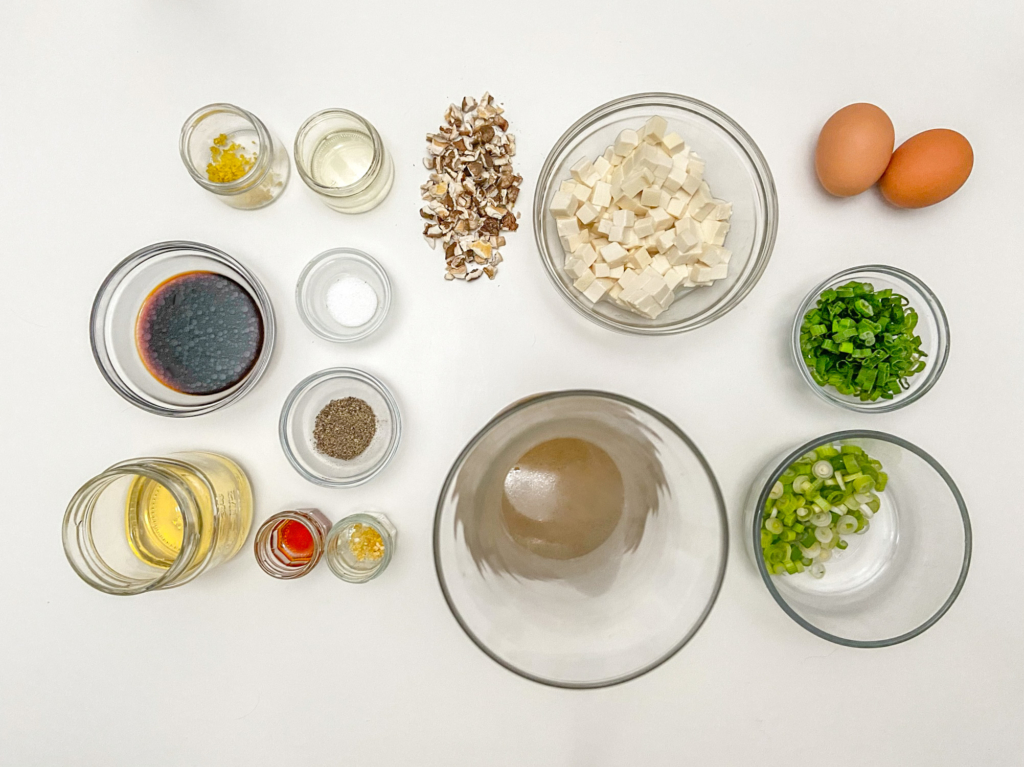 1) In a Suvie pan, stir together oil, garlic, ginger, and scallion whites. Insert pan into Suvie and broil for 10 minutes, stirring halfway through, until beginning to brown. Do not fill reservoir before broiling.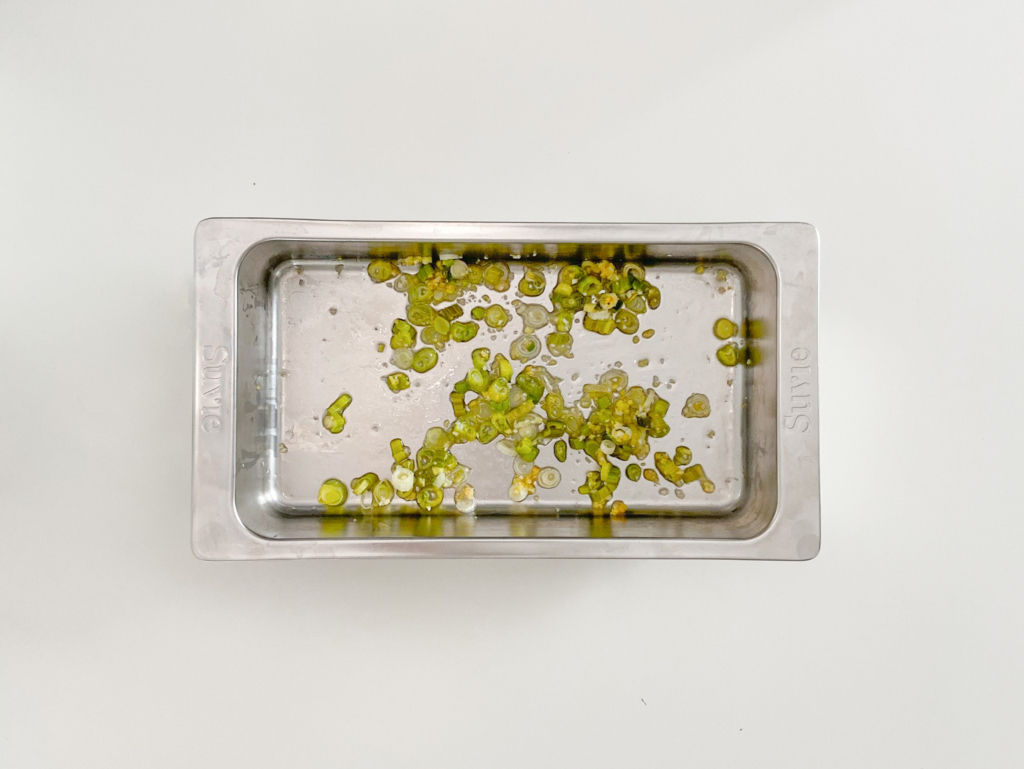 2) After the broil, remove pan from Suvie and add chicken broth, tofu, mushrooms, sugar, vinegar, soy sauce, sesame oil, and black pepper, mixing well to combine. Insert pan into your Suvie, input settings, and cook now or schedule.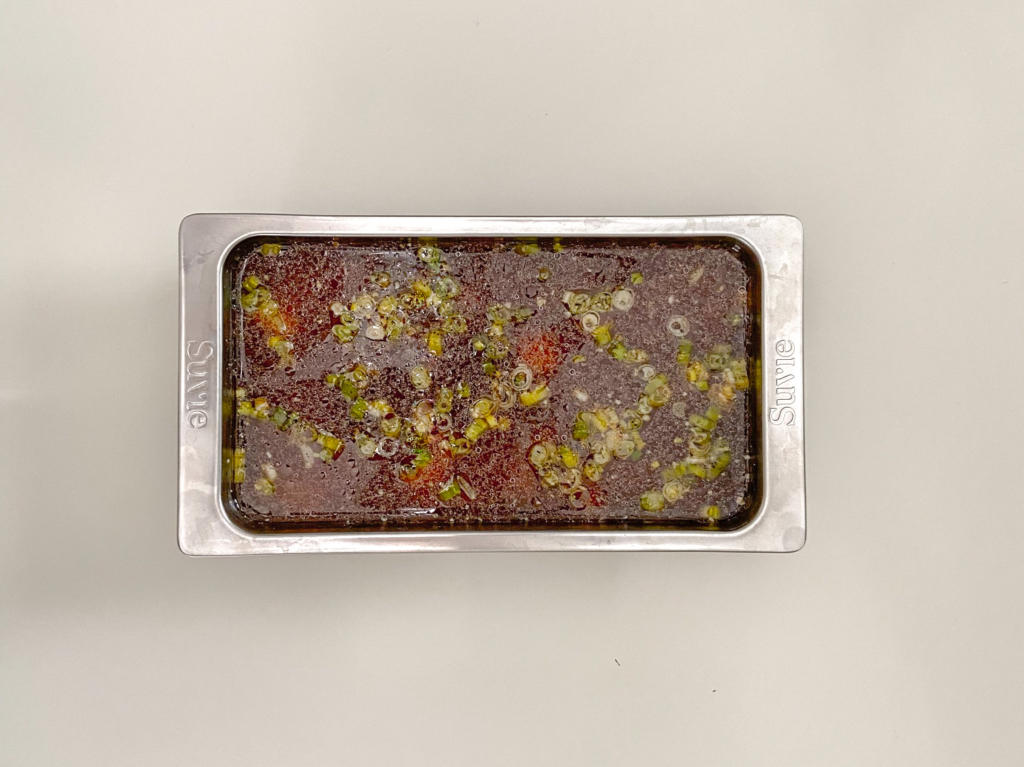 Suvie Cook Settings
Bottom Zone: Slow Cook High for 1 hour and 30 minutes
3) In a 2-cup measuring cup, whisk eggs with ¼ tsp salt.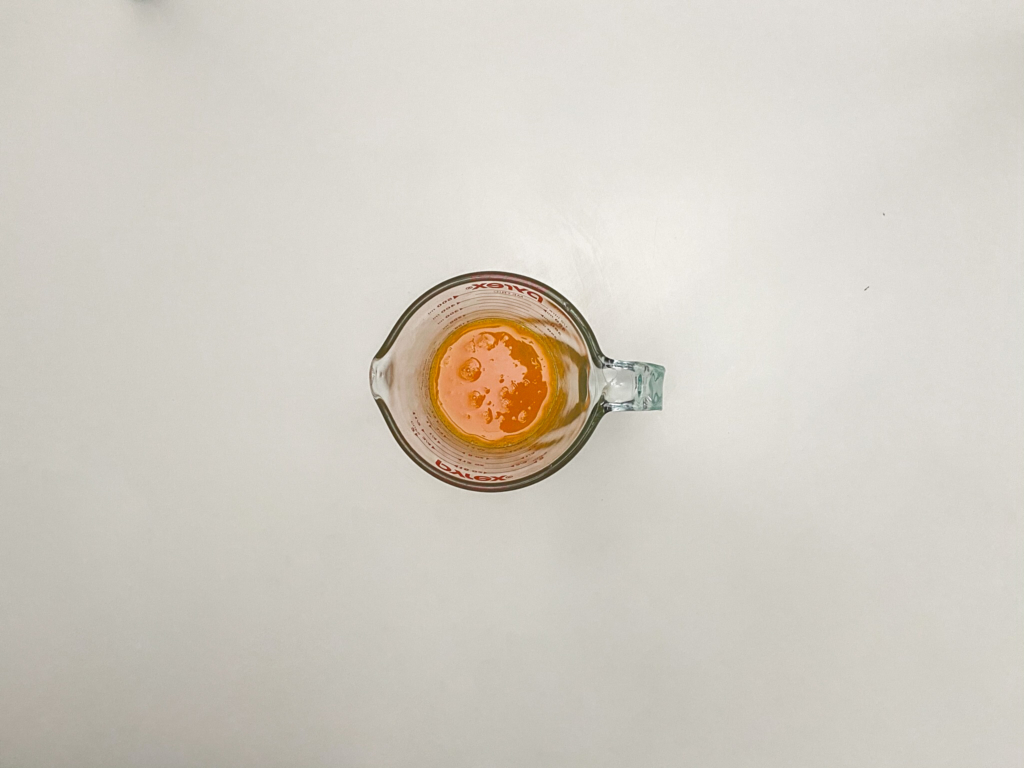 4) Ten minutes before soup is done cooking, remove pan from Suvie and slowly pour an even layer of egg over soup. Do not stir. Return pan to Suvie.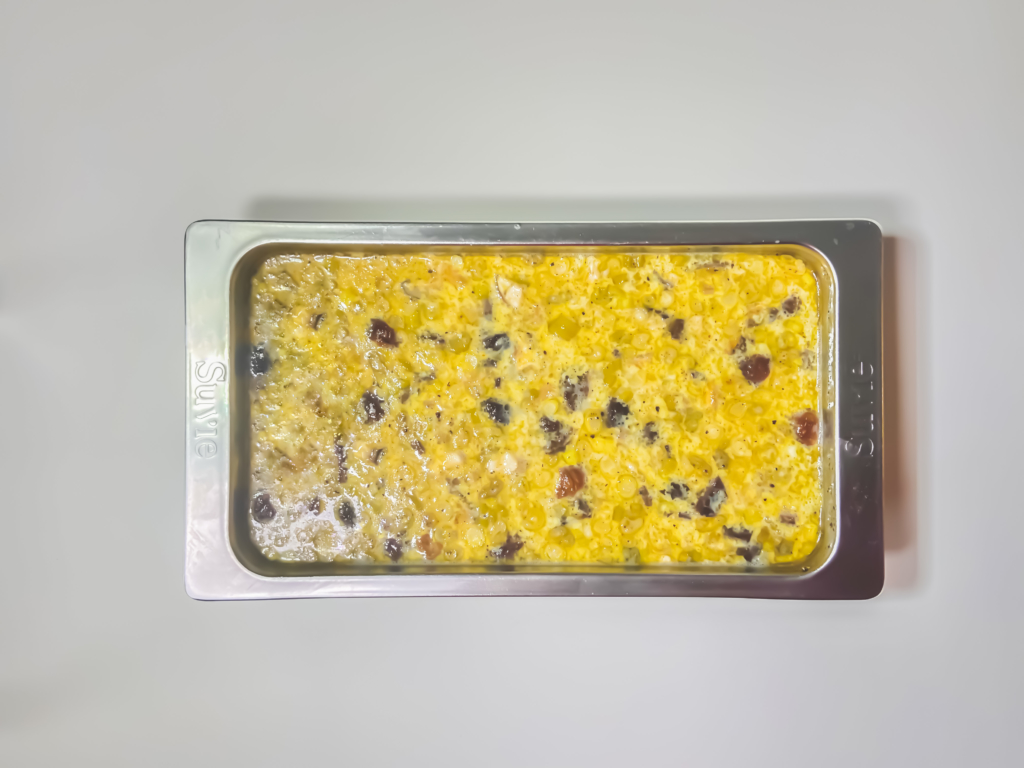 5) After the cook, remove pan and gently stir soup. Taste and season as desired with additional black pepper or vinegar to adjust hot or sour flavor. Divide soup among 4 bowls and garnish with scallion greens, sesame oil, and black pepper, if desired, before serving.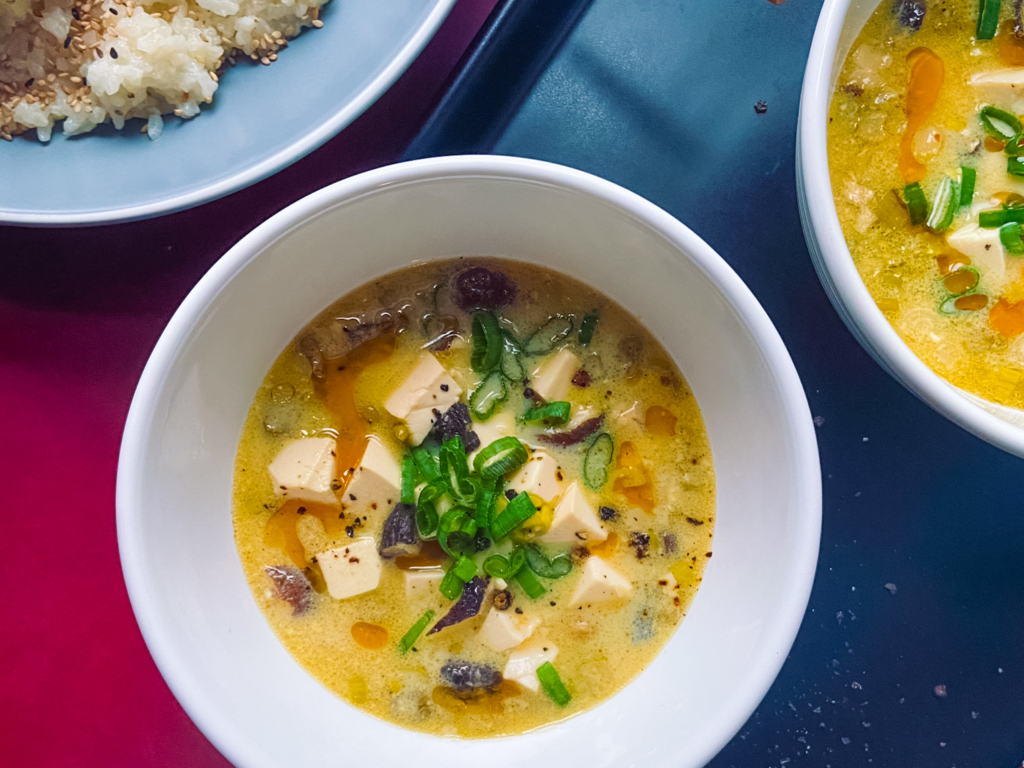 Note: If you would like to make this recipe in Suvie 1.0, insert pan into the top zones of Suvie, fill reservoir, and set to Slow Cook on High for 1 hour and 30 minutes.
Nutrition
Nutritional Information per serving (4 servings per recipe): Calories 440, Total Fat 23g, Total Carbohydrates 10g, Total Sodium 1007mg, Total Protein 47g