Japanese curry, or curry rice, is composed of meat, potatoes, carrots, and onions in a rich and flavorful curry sauce. Curries were introduced to Japan in the 19th century and are today one of the most popular dishes in the country. We use premade curry roux in this recipe, which is a delicious shortcut used in many Japanese home kitchens. We love Vermont brand curry, which can be purchased online or in speciality stores, but any Japanese curry roux will work. Serve your curry with short grain rice and pickled ginger.
Note: This recipe requires Suvie 2.0 and the Suvie Starch Cooker. To prepare this dish in Suvie 1.0, set the rice to cook for 15 minutes in Step 4. Follow remaining instructions as directed.
Japanese Curry
Please always check your food to ensure your food has been cooked to safe serving temperatures. Please see our guide
here
for recommended FDA Time & Temperatures.
Servings: 4
Difficulty: 5 hours and 40 minutes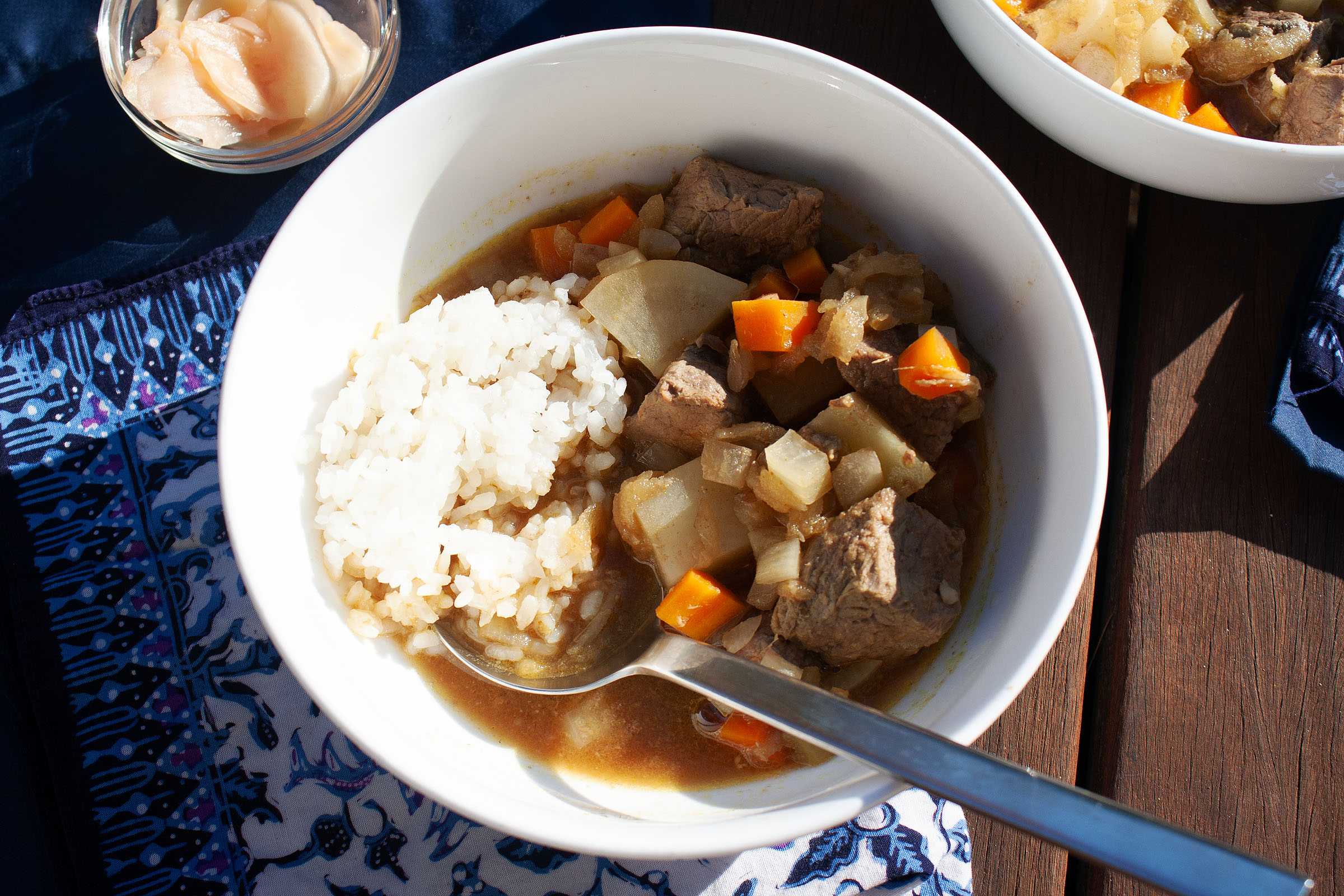 Ingredients
1 medium onion, diced
1 large carrot, peeled and diced
1 tbsp vegetable oil
8 oz russet potato, peeled and cut into 1″ pieces
2 cloves garlic, minced
1 (1-inch) piece fresh ginger, peeled and minced
1 lb stewing beef
½ apple, peeled grated
3 oz curry cube
3 cups chicken stock
1 cup short grain rice
1 tbsp pickled ginger
Directions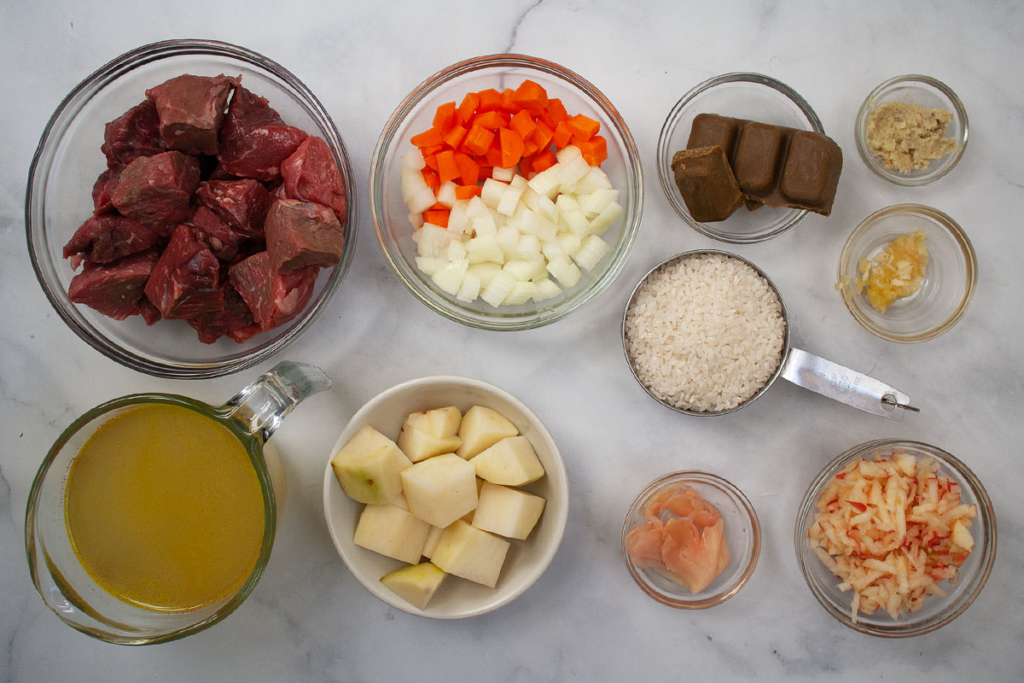 1) In a large bowl toss together onion, carrot, vegetable oil, potato, garlic, ginger, beef, and 1 tsp salt.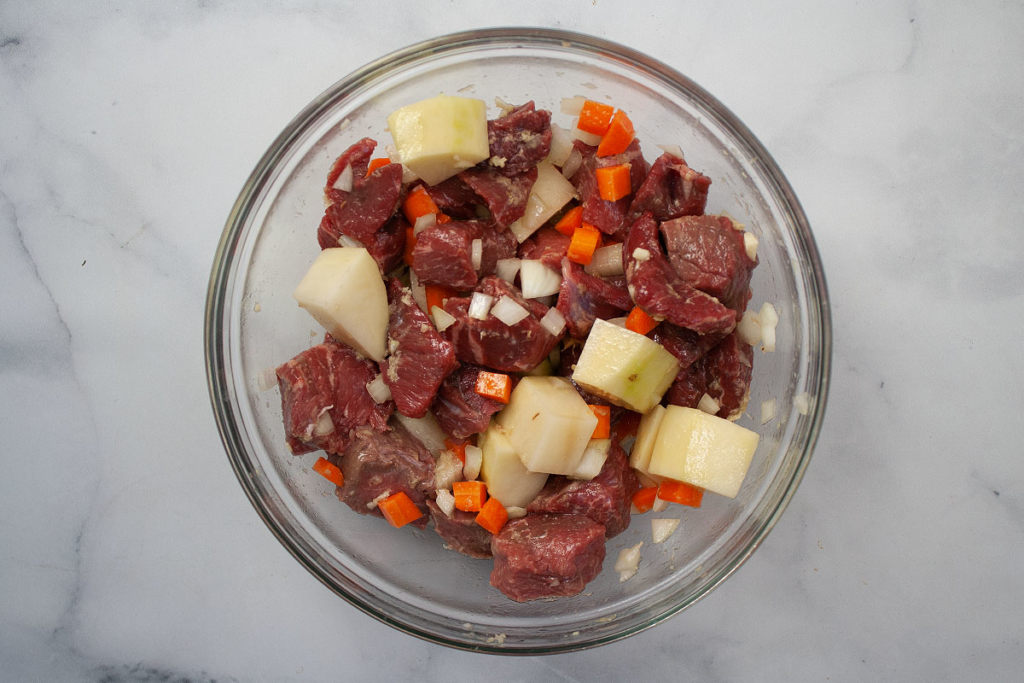 2) Divide mixture between 2 Suvie pans.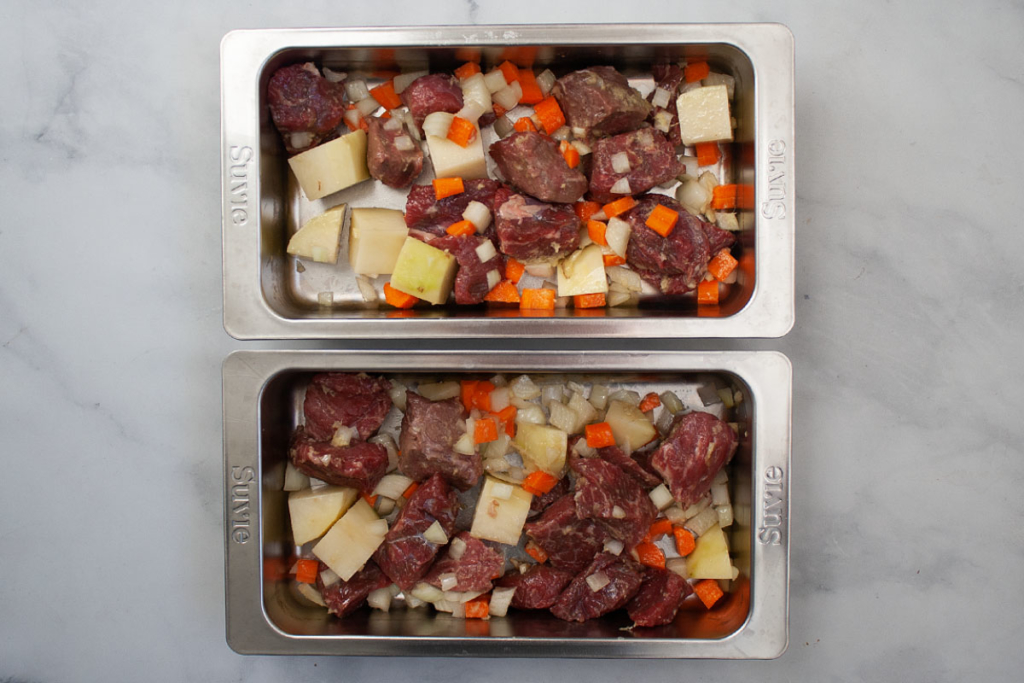 3) Insert pans into your Suvie and broil for 15 minutes, stirring halfway through.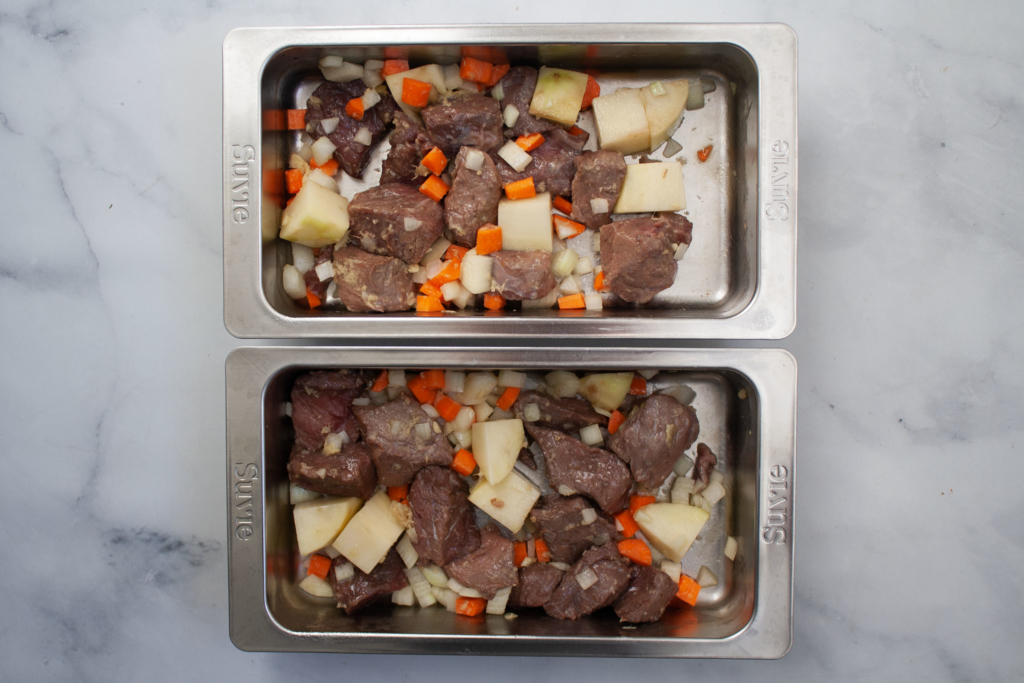 4) Remove pans and divide apple, curry cubes, and chicken stock between both pans. Return pans to Suvie, input settings below, and cook now or schedule. Place short grain rice in a Suvie rice pot and insert into your Suvie Starch Cooker. Input settings for short grain rice, fill reservoir, and schedule
Suvie Cook Settings
Bottom Zone: Slow Cook on Low for 4 hours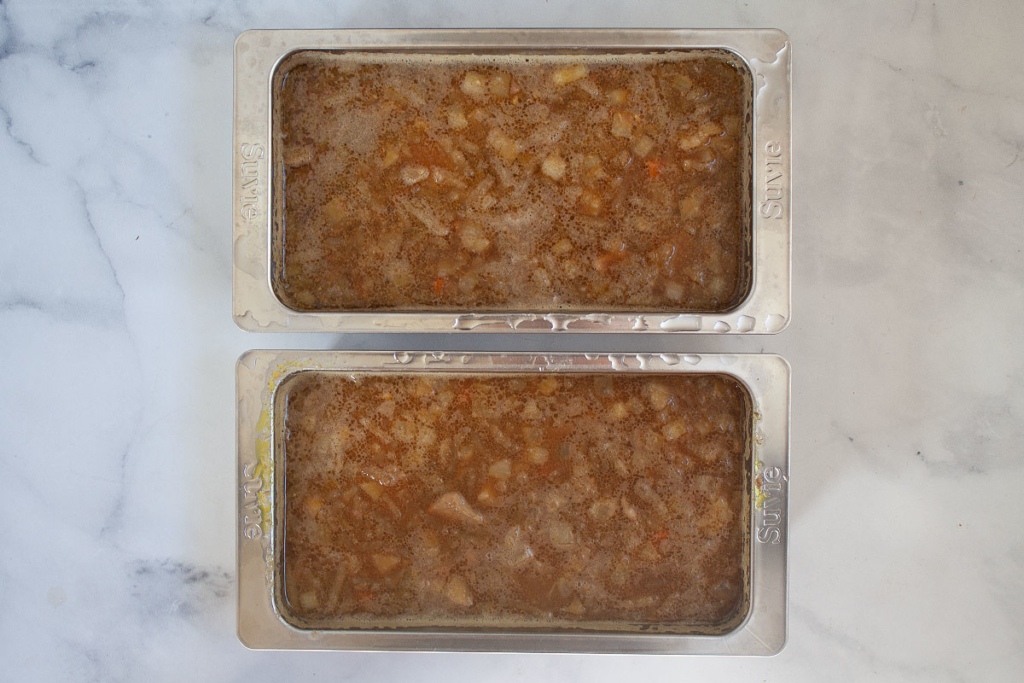 5) After the cook, stir stew to incorporate. Fluff rice and divide between bowls. Ladle curry next to rice and serve with pickled ginger.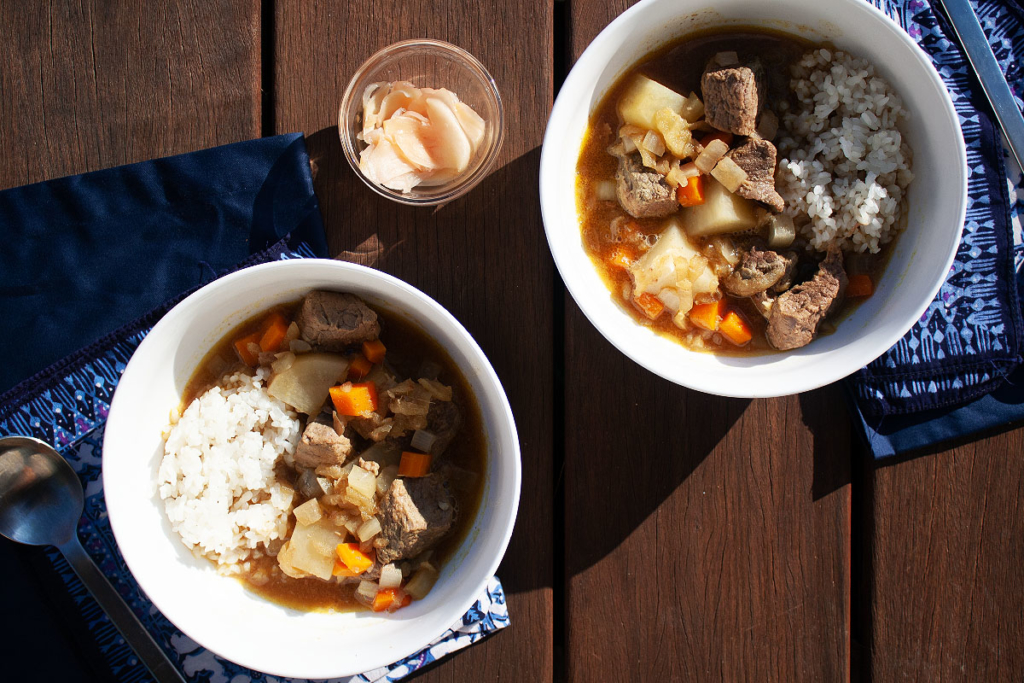 Nutrition
Nutritional Information per serving (4 servings per recipe): Calories 410, Total Fat 6g, Total Carbohydrates 56g, Total Sodium 1090mg, Total Protein 35g