Japanese curry is a creative adaptation of the traditional curries found throughout South East Asia. Japanese curries have some similar ingredients to the traditional Indian dishes; seasonings, vegetables, protein, and rice, with a slightly sweeter, darker sauce base. The sauce is made, almost in the style of Creole gumbo; the curry starts with a dark brown roux that is then thinned with broth and apple sauce. This recipe slowly simmers tender pork pieces with carrots, potatoes, eggplant, and bell peppers, but, feel free to add or subtract vegetables based on your taste.
Note: This recipe requires Suvie 2.0 and the Suvie Starch Cooker. To make this recipe in Suvie 1.0, set the rice to cook for 15 minutes in Step 4.
Japanese Pork and Vegetable Curry
Please always check your food to ensure your food has been cooked to safe serving temperatures. Please see our guide
here
for recommended FDA Time & Temperatures.
Servings: 4
Difficulty: 3 hours 45 minutes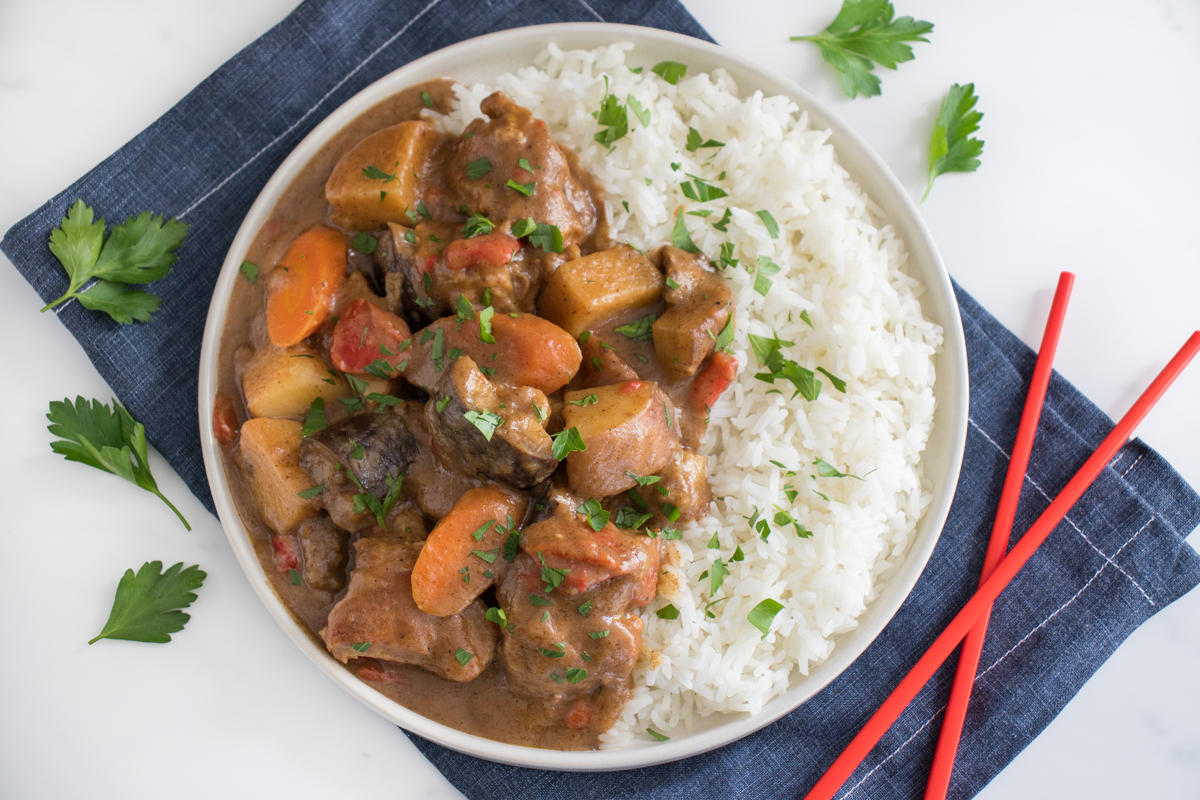 Ingredients
1 ½ lbs pork butt roast, cut into large bite-sized pieces
3 tbsp olive oil
3 tbsp butter
6 tbsp all purpose flour
1 tbsp garam masala
¼ tsp cayenne pepper
¼ tsp ground allspice
½ cup apple sauce
1 ½ cups chicken or vegetable broth
½ cup sliced carrots
1 cup diced red potatoes
1 cup diced eggplant
1 cup diced red bell pepper
1 cup jasmine rice
2 tbsp chopped parsley
Directions
1) Pat pork pieces dry with paper towels and season all over with 1 tsp salt. Heat oil in a large saucepan over medium-high heat. Once the oil is shimmering, carefully place pork into the skillet and sear until browned, about 1 minute per side.
2) Once the pork is seared, remove from the saucepan and set aside. Reduce heat to medium-low, add 3 tbsp butter. Once the butter has melted, add 6 tbsp flour and stir to combine. Cook the roux, stirring frequently, until it turns dark brown, about 10 minutes. Add 1 tbsp garam masala, 1/4 tsp cayenne, and 1/4 tsp allspice, stirring to combine.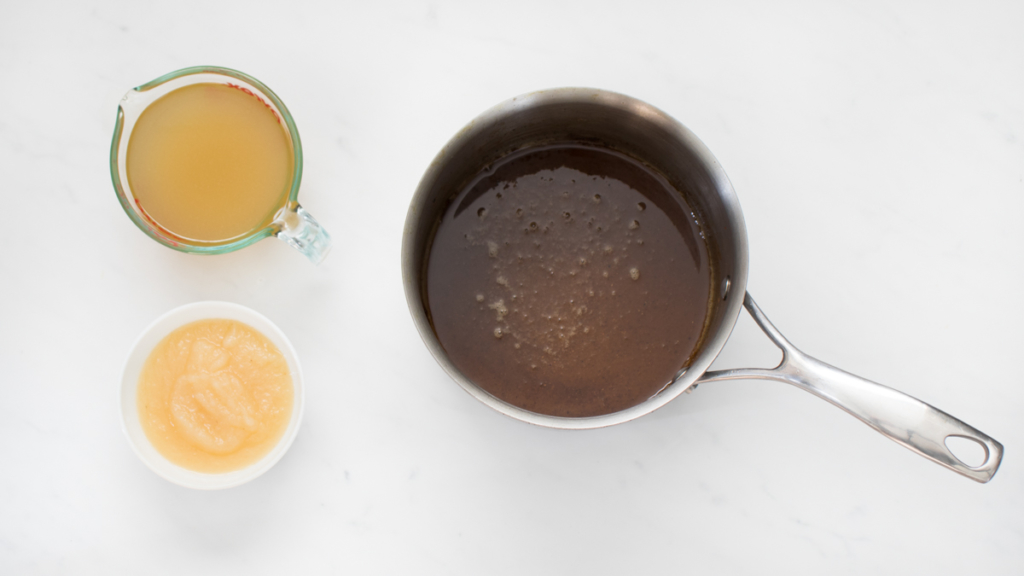 3) Add 1/2 cup apple sauce and 1 1/2 cups broth to the saucepan with the roux and whisk to combine. Bring to a simmer, whisking occasionally, until the sauce has thickened. Divide sauce between two Suvie pans.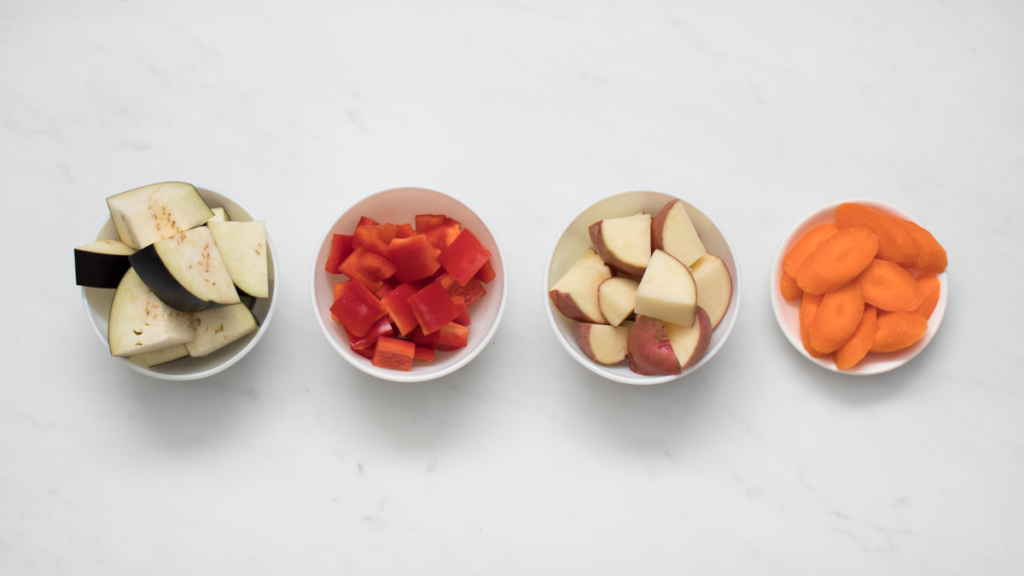 4) Divide pork pieces, carrots, potatoes, eggplant, and bell pepper between the two pans and insert Suvie. Add rice to the Suvie rice pot and place in the Suvie Starch Cooker, ensuring the pot is centered on the hot plate. Fill reservoir, input settings, and cook now or schedule.
Suvie Cook Settings
Bottom Zone: Slow Cook on High, 2 hours
Top Zone: Slow Cook on High, 2 hours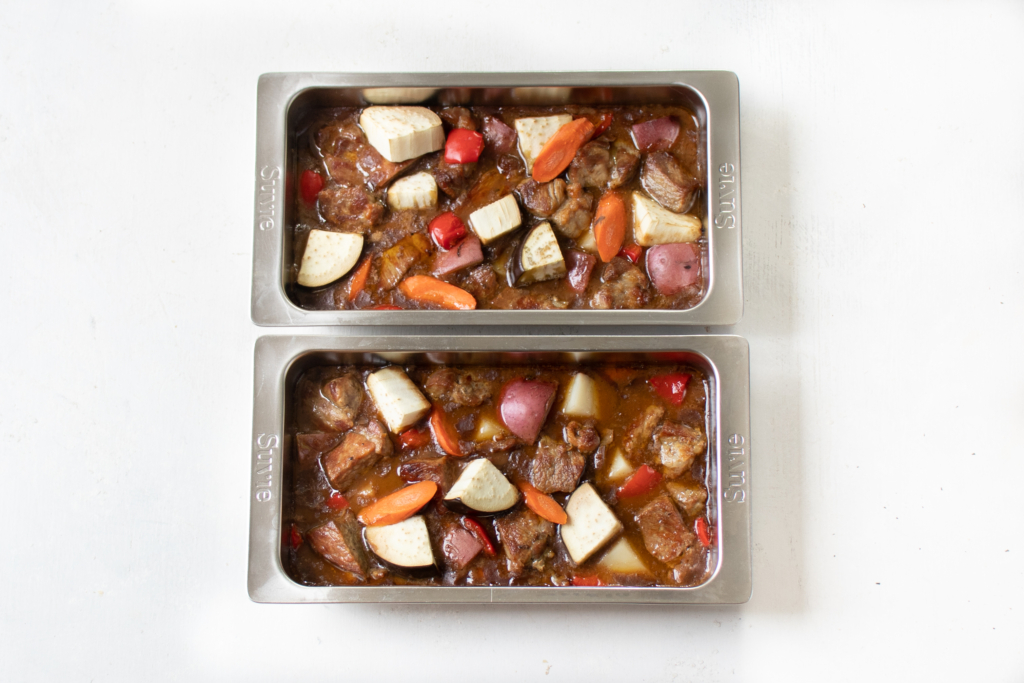 5) After the cook, remove the pans from your Suvie. Stir the curry to coat the pork and vegetables, season to taste with salt, and divide between 4 plates. Serve with rice on the side and garnish with chopped parsley.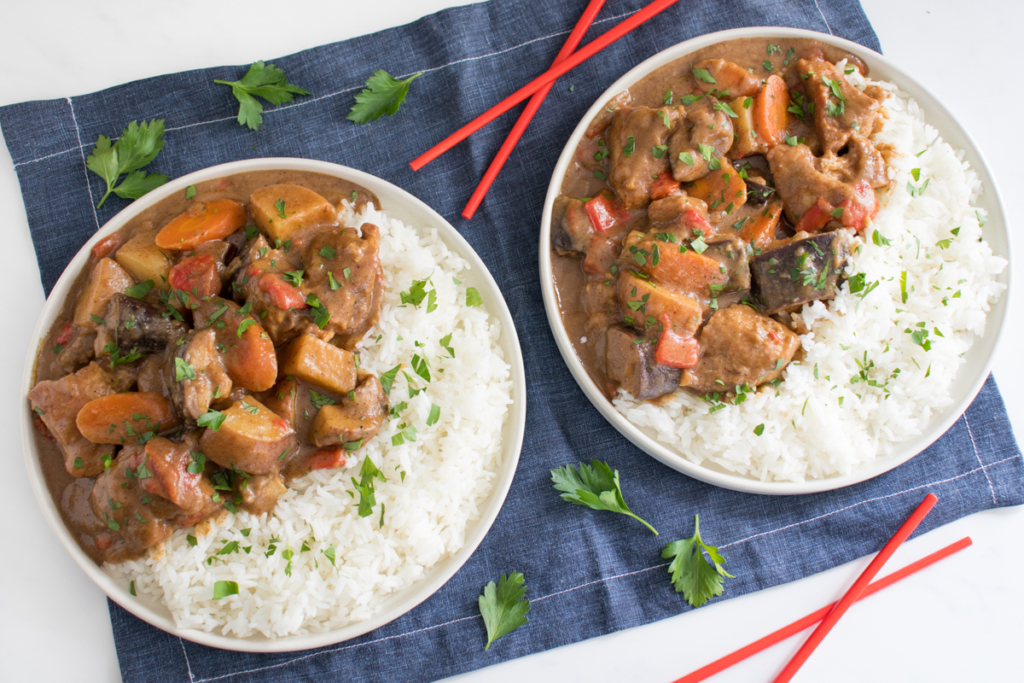 Nutrition
Nutritional Information per serving (4 servings per recipe): Calories 819, Total Fat 42g, Total Carbohydrates 58g, Total Sodium 798mg, Total Protein 51g.