Kitsune udon is a warm and comforting dish consisting of tender udon noodles, flavorful broth, and sweet and savory fried tofu. There are many theories surrounding the name of this dish, as kitsune means fox in Japanese. Some Japanese folktales describe fried tofu as the fox's favorite dish. Other theories posit that the term fox refers to the color the tofu should be fried to. Regardless of the origin of the dish's name, this meal is guaranteed to warm you on the coldest of evenings.
Note: Instead of frying your own tofu, packaged fried tofu (aburaage) can be used as a substitute. If using aburaage, skip Step 3 and proceed to Step 4.
Kitsune Udon
Please always check your food to ensure your food has been cooked to safe serving temperatures. Please see our guide
here
for recommended FDA Time & Temperatures.
Servings: 2
Difficulty: 2 hours and 30 minutes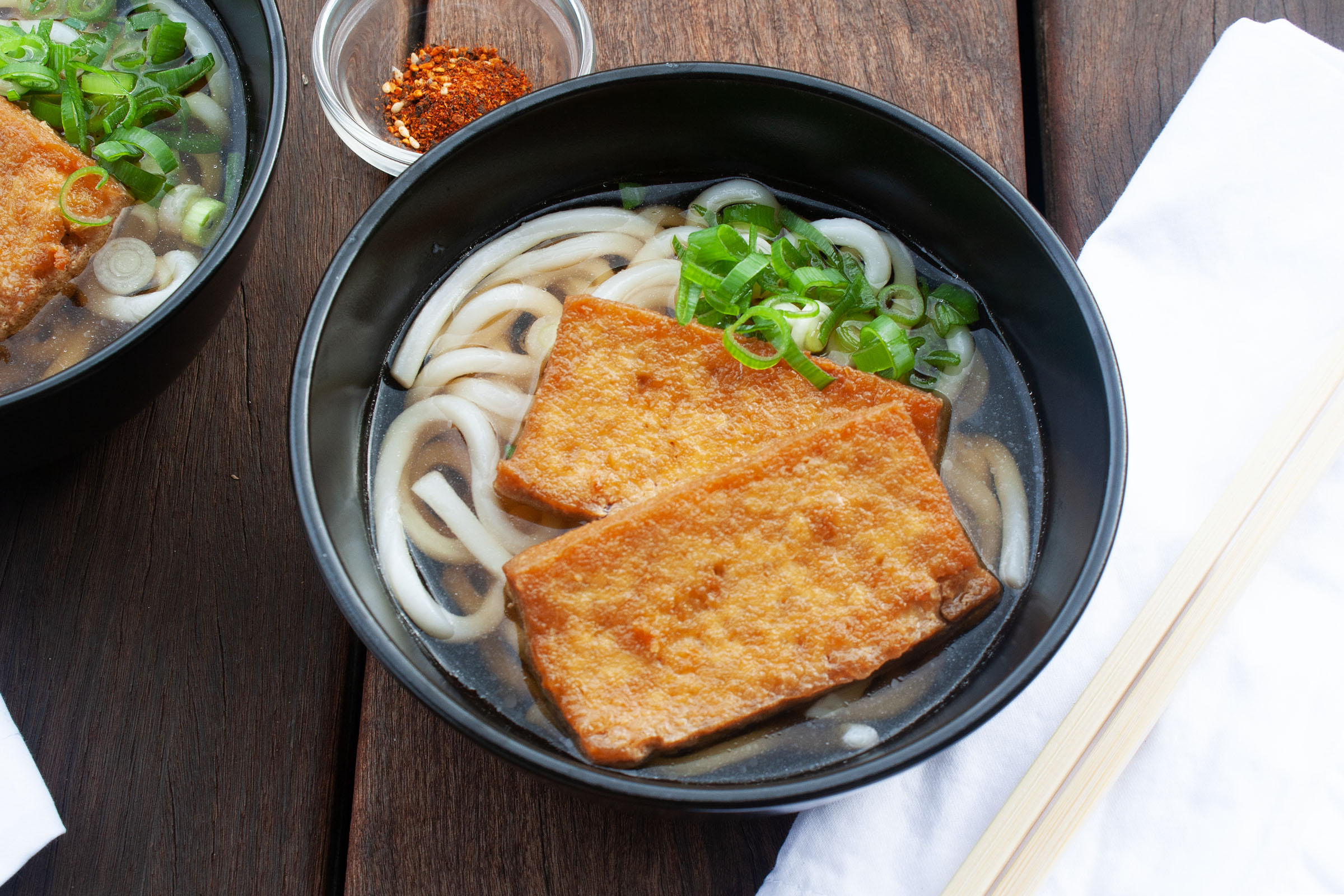 Ingredients
2 cups dashi
1 tbsp mirin
1 tbsp soy sauce
7 oz cooked, vacuum-sealed udon noodles
1 scallion, thinly sliced
½ tsp togarashi
4 slices fish cake, optional
Inari Age
2 cups vegetable oil
1 (15 oz) container firm tofu
1 cup dashi
¼ cup sugar
2 tbsp soy sauce
Directions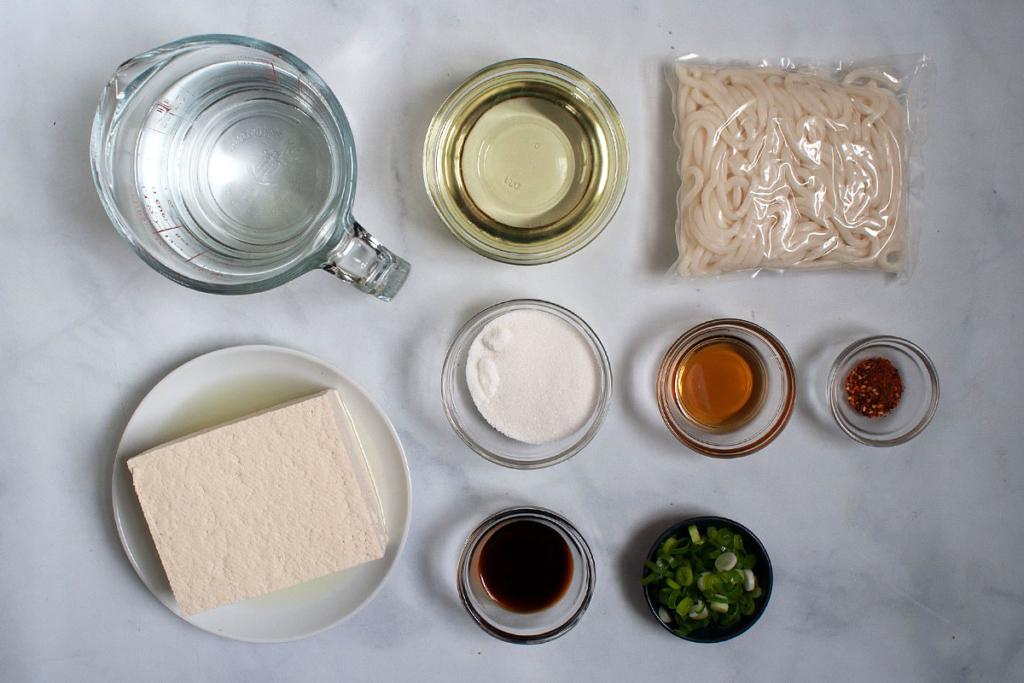 1) Stir together 2 cups dashi, 1 tbsp mirin, and 1 tbsp soy sauce in a Suvie pan. Insert pan into bottom zone of Suvie. Input settings, and cook now or schedule.
Suvie Cook Settings
Bottom Zone: Slow Cook on High, 30 minutes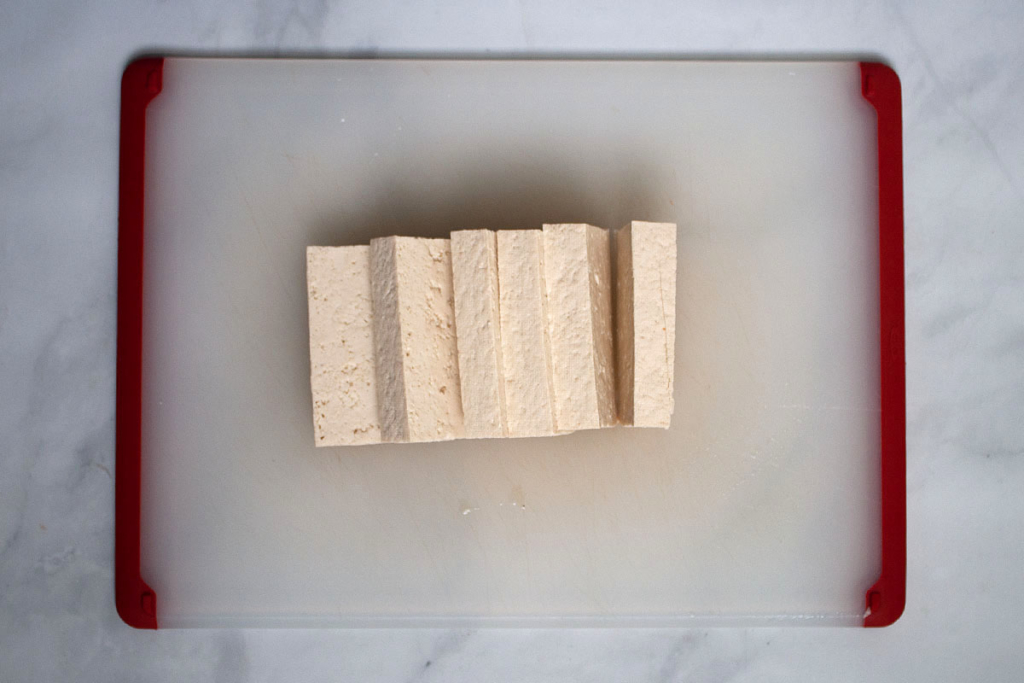 2) Place udon noodles in the Suvie starch strainer set within the Suvie pasta pot (green handles). Cover pot with lid and place inside the Suvie Starch Cooker, ensuring the pot is centered on the hot plate. Input settings and cook now or schedule.
Suvie Starch Cooker Settings
Pasta, 2 cups, 5 minutes
3) Cut tofu block in half and then cut each half into ½" thick planks. Press tofu between paper towels for 30 minutes. Heat oil in a large saucepan over medium-low heat until shimmering. Carefully add tofu and cook, turning often until golden brown, about 15 minutes.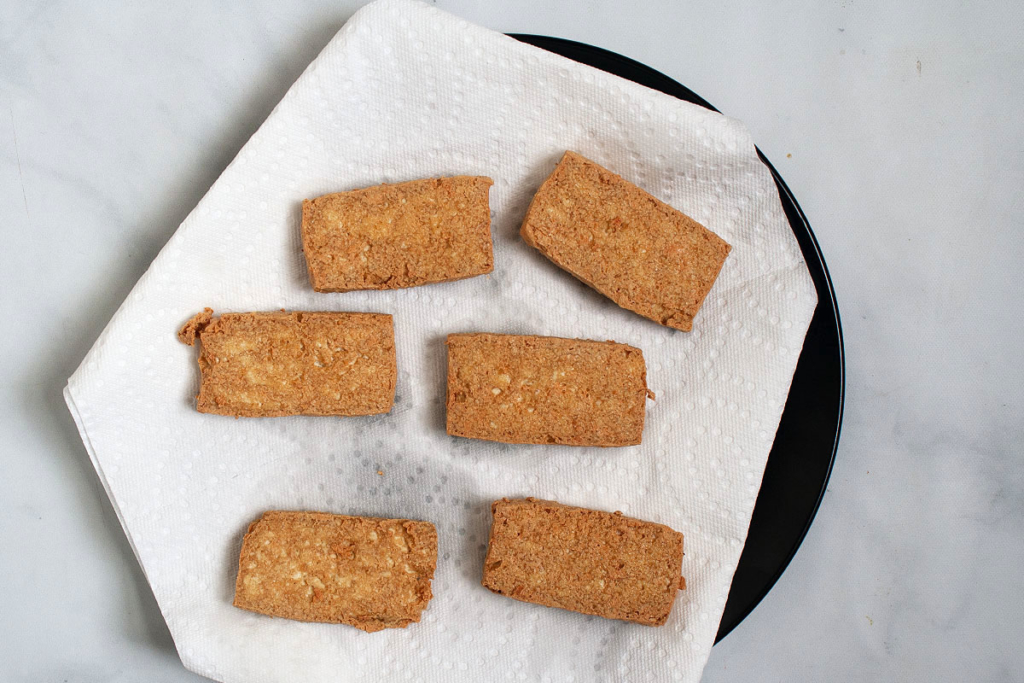 4) Transfer tofu to a paper-towel lined plate. Press gently with paper towels to extract as much oil as possible.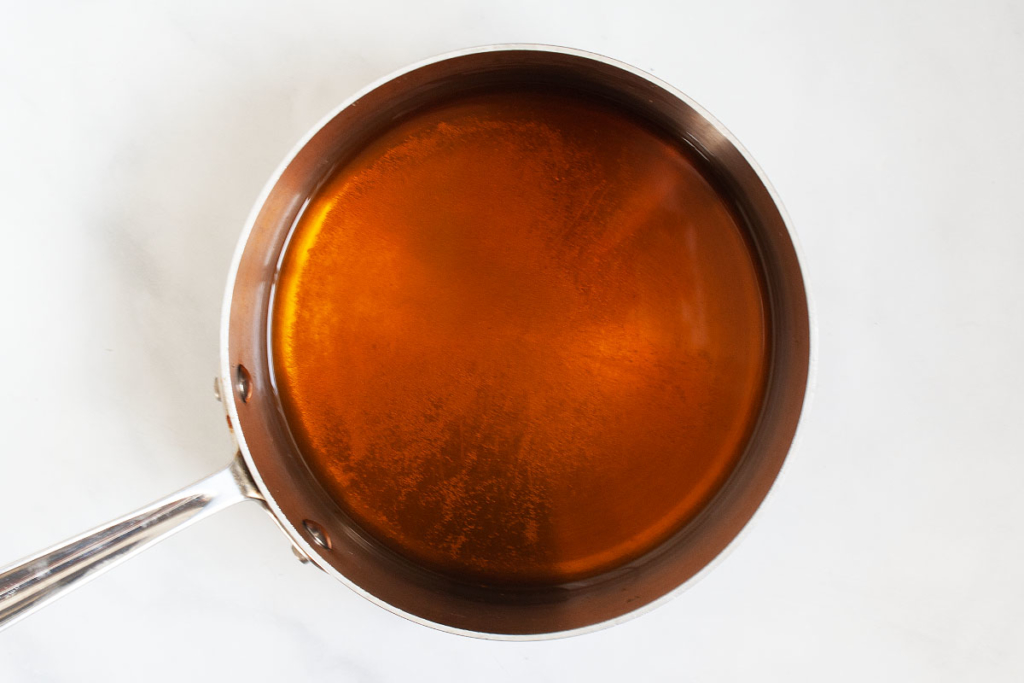 5) In a small saucepan, bring 1 cup dashi, 1/4 cup sugar, and 2 tbsp soy sauce to a simmer over high heat then reduce to medium-low heat. Add the tofu and cook 5 to 10 minutes, submerging tofu and flipping often.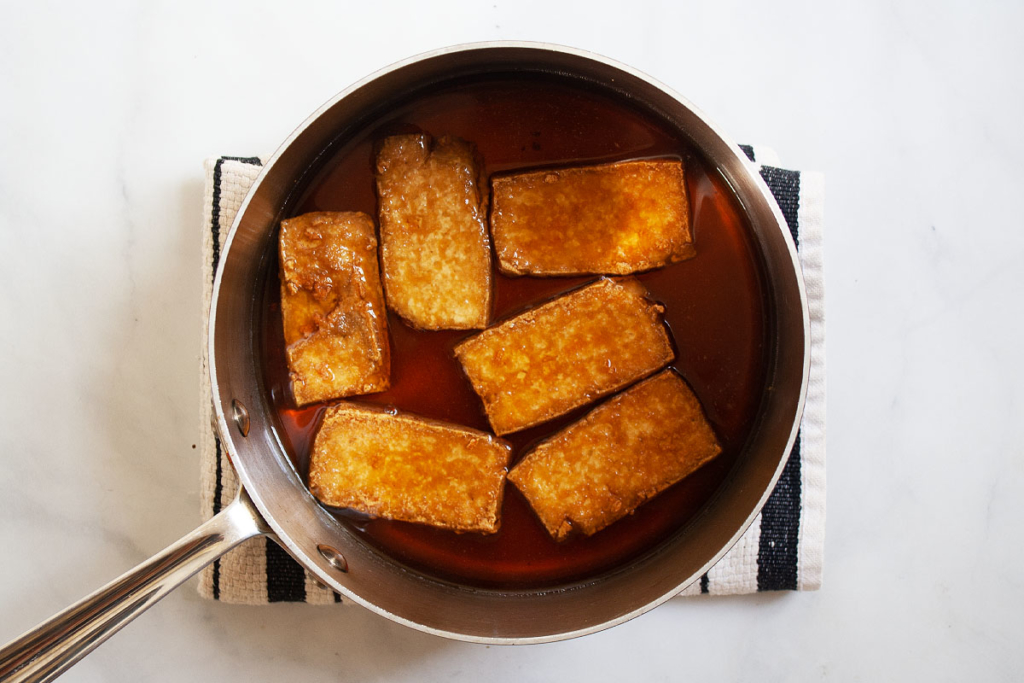 6) Immediately after the cook, remove udon noodles from Suvie and run under cold water. Divide udon between bowls and pour hot broth over just before serving. Add tofu slices and garnish with scallion, togarashi, and fish cake, if using.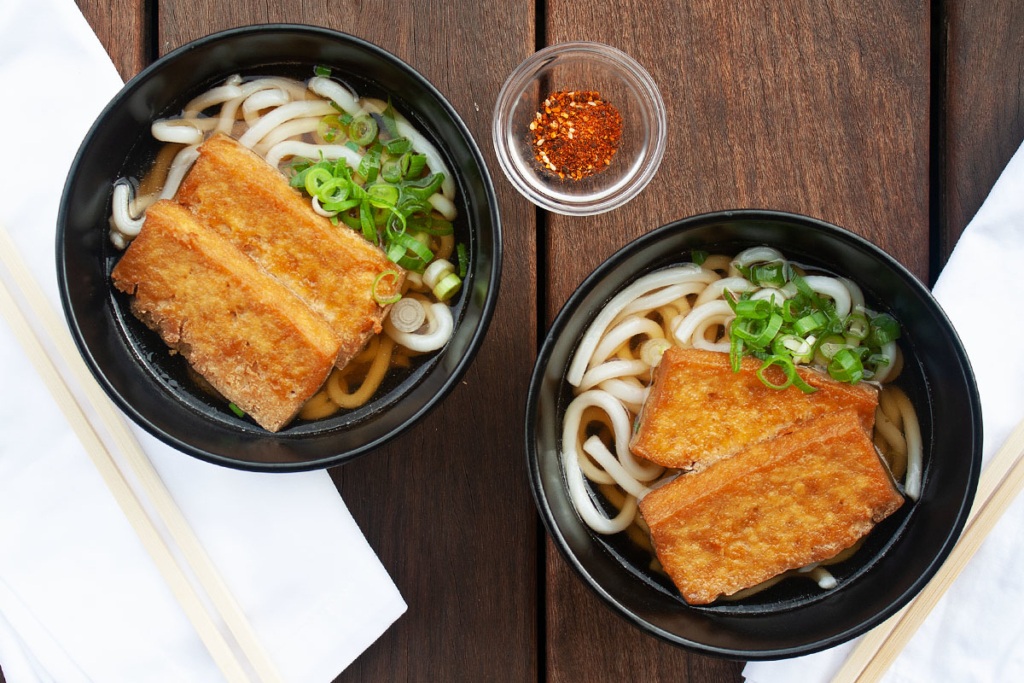 Nutrition
Nutritional Information per serving (2 servings per recipe): Calories 670, Total Fat 19g, Total Carbohydrates 92g, Total Sodium 2450mg, Total Protein 31g