Made from a combination of spices, garam masala adds floral and warming flavors to any dish. In Hindi, garam masala means "hot spices" as this blend is believed to help warm the body and increase the metabolism. When it comes to capsaicin, the mix is typically mild in heat focusing more on the complexity or depth of the blend. The quantities of each spice in the blend varies depending on not only region, but also depending on family lineage where recipes are shared from one generation to the next.
Flavor and Texture
As garam masala uses a handful of different spices, the flavor can vary and tends to be a fragrant complex mix. Typical spices include cinnamon, peppercorns, bay leaves, fennel, mace, nutmeg, cardamom, coriander, cumin, fenugreek, and cloves. Traditionally, these spices are toasted producing a nutty and warm aroma. In Northern Indian cuisine, this blend is often ground into a powder, whereas further south the spice mix is combined with a liquid and made into a paste.
Storage and Usage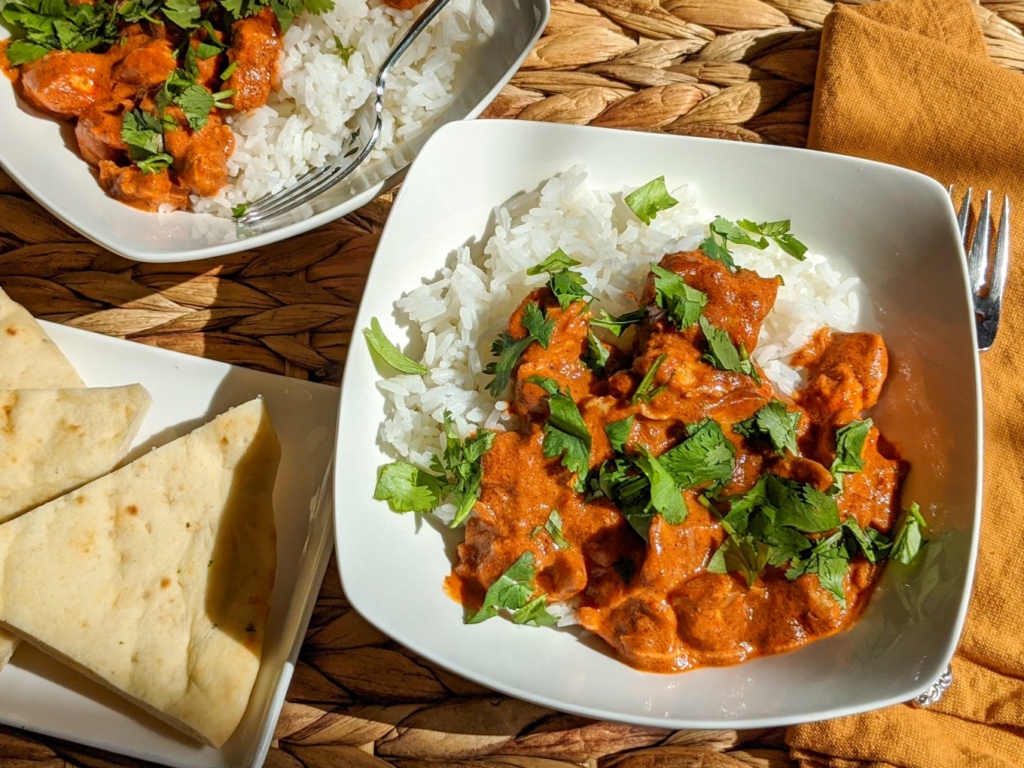 Store the spice blend in a glass jar or airtight container in order to keep it fresh.  For maximum flavor potency, place the container in a cool, dark spot and use within six months. The strength of the spices will weaken over time, however, so best to use this blend sooner rather than later. 
If you've made a curry before, chances are the recipe called for a teaspoon or two of this aromatic spice blend. Garam masala shouldn't be relegated to curries alone, however, as it works beautifully in a magnitude of ways around the kitchen.  Commonly found in recipes such as Butter Chicken and Red Lentil Daal, this spice blend brings a hint of sweetness that compliments savory meats and legumes. Or try adding a teaspoon or two to more unconventional dishes such as pumpkin pie or banana bread for a unique twist.  
Feature Image: Aditya Kulkarni on Unsplash