We're making dinnertime quick and easy with this classic meal. Our simple meatball recipe comes together in a flash thanks to meatloaf mix (a blend of pork and beef), which is convenient and flavorful. Garlic and parmesan cheese add depth of flavor to the meatballs, while egg and panko breadcrumbs act as binders to hold all that deliciousness together. The meatballs are first broiled to boost flavor compounds, then simmered in tangy marinara sauce, and finished served atop perfect al dente pasta. We call for jarred marinara, but if you have the time you can make your own (go for it!). Served with toasty garlic bread, this meal is hearty, delicious, and quick to put together!
Note: This recipe requires Suvie 2.0 and the Suvie Starch Cooker. To prepare this dish in Suvie 1.0, set the pasta to cook for 10 minutes in Step 5. Follow remaining instructions as directed.
My Cook: Meatballs with Marinara and Garlic Bread
Please always check your food to ensure your food has been cooked to safe serving temperatures. Please see our guide
here
for recommended FDA Time & Temperatures.
Servings: 4
Difficulty: 4 hours and 30 minutes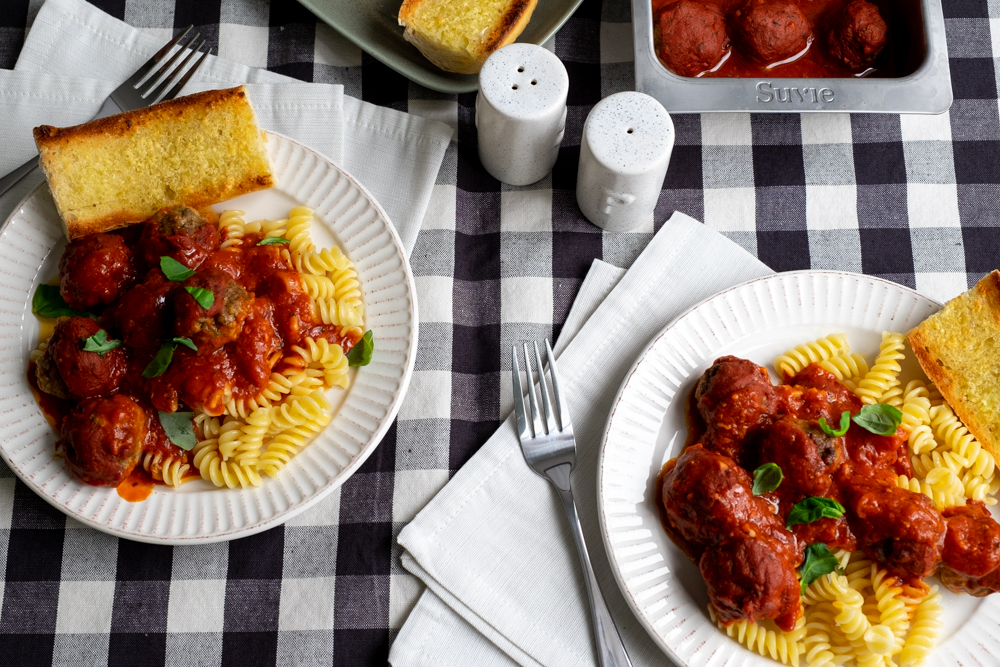 Ingredients
1 pound meatloaf mix, or equal parts ground pork and ground beef
¼ cup panko breadcrumbs
¼ cup grated parmesan cheese
1 large egg, beaten
4 garlic cloves, minced and divided
2 tsp salt, divided
1 (24 oz) jar marinara sauce
8 oz fusilli pasta
2 tbsp olive oil
½ cup fresh basil for serving
9-inch long piece of baguette cut in half lengthwise
Directions
1. Combine meatloaf mixture, panko, parmesan cheese, egg, half the garlic, and 1 tsp salt in a large bowl, kneading gently until incorporated.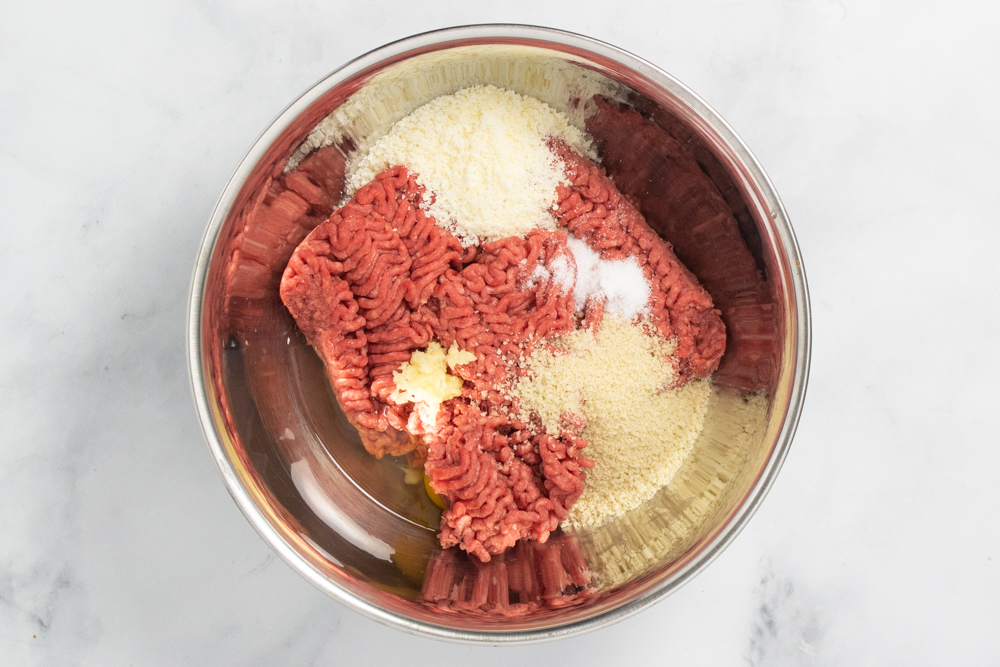 2. Form mixture into 2 dozen 1-inch meatballs. Divide the meatballs between 2 Suvie pans.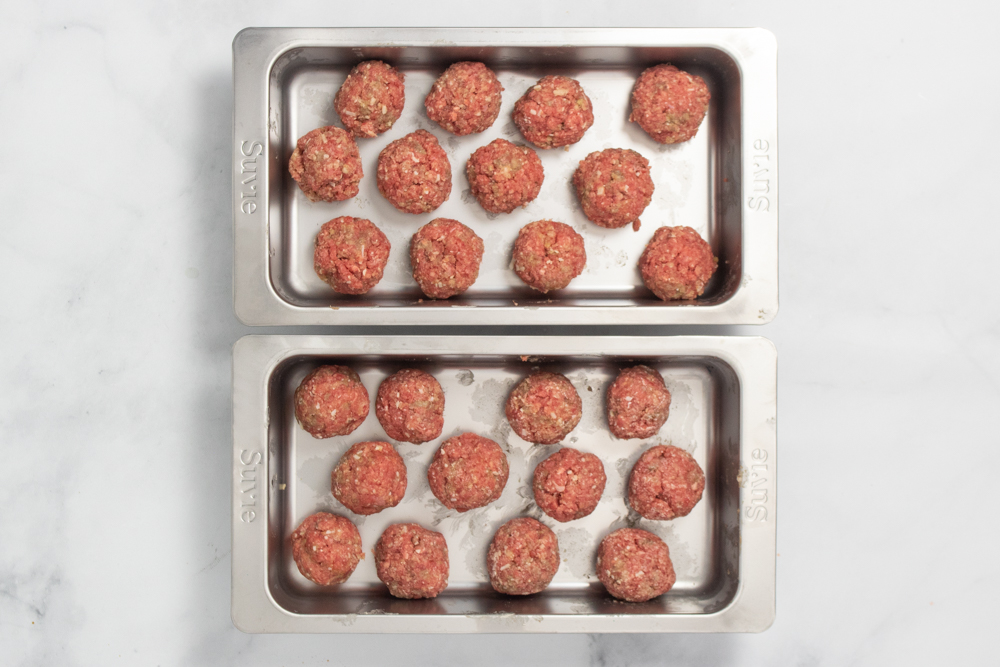 3. Insert the Suvie pans into your Suvie. Broil meatballs for 15 minutes, or until browned. Remove pans from Suvie.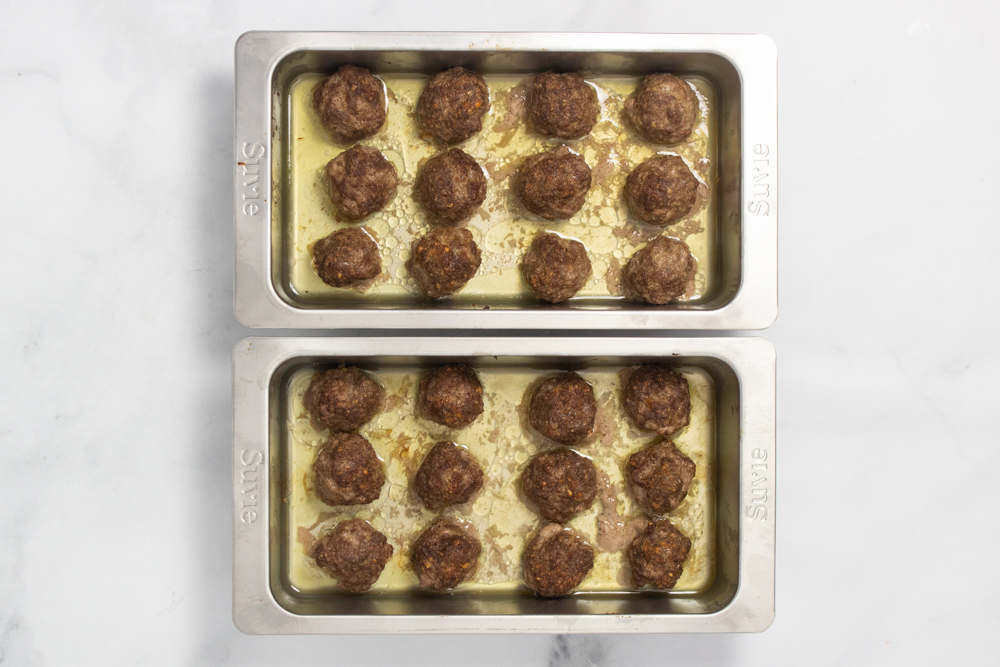 4. Pour half the marinara (12 oz) evenly over one pan of meatballs, and the remaining marinara over the meatballs in the other pan.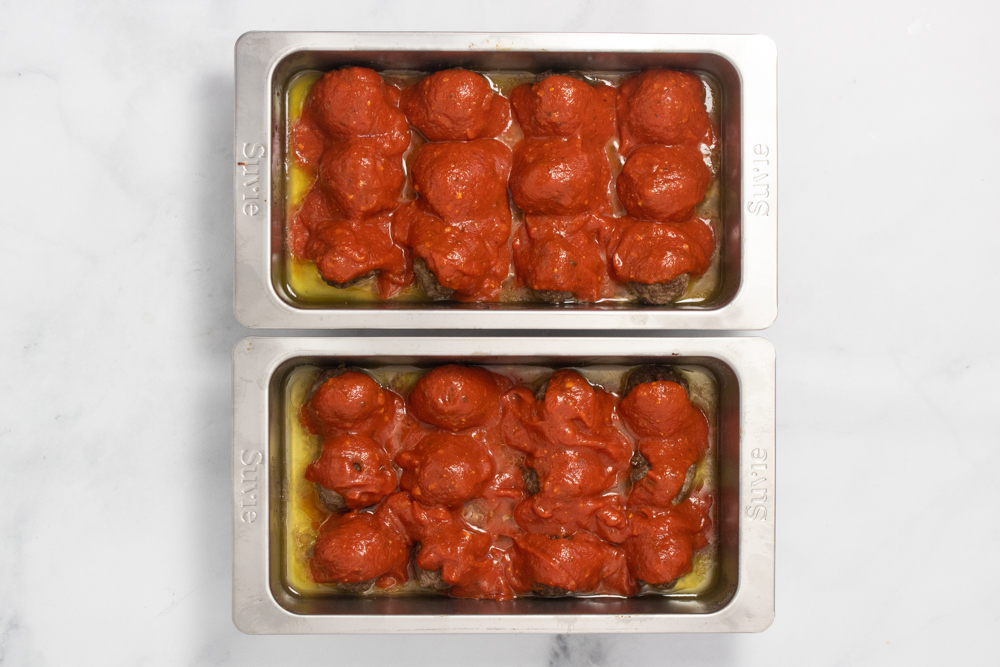 5. Cover meatballs with foil, insert into Suvie, input cook settings below, and cook now or schedule. Place fusilli pasta in Suvie pasta strainer set inside the Suvie pasta pot with 2 tsp salt. Insert pot into the Suvie Starch Cooker, input settings, fill reservoir, and schedule.
Suvie Cook Settings
Bottom Zone: Slow Cook Low, 4 hours
Top Zone: Slow Cook Low, 4 hours
6. When the meatballs are finished cooking, remove both pans from your Suvie.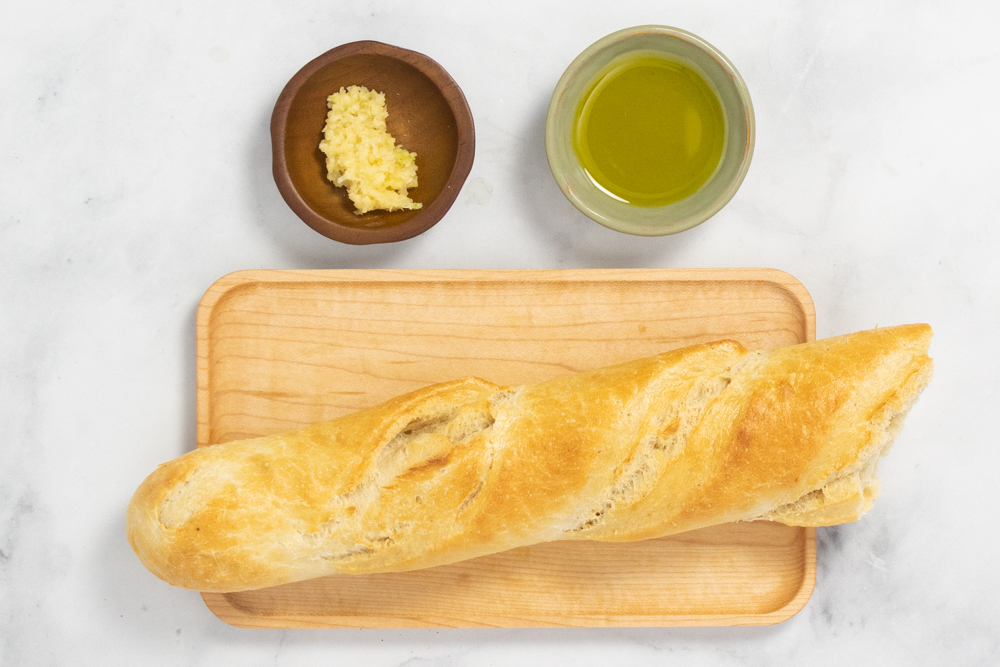 7. Mix remaining garlic and oil together with a pinch of salt. Spread garlic mixture over the cut sides of bread.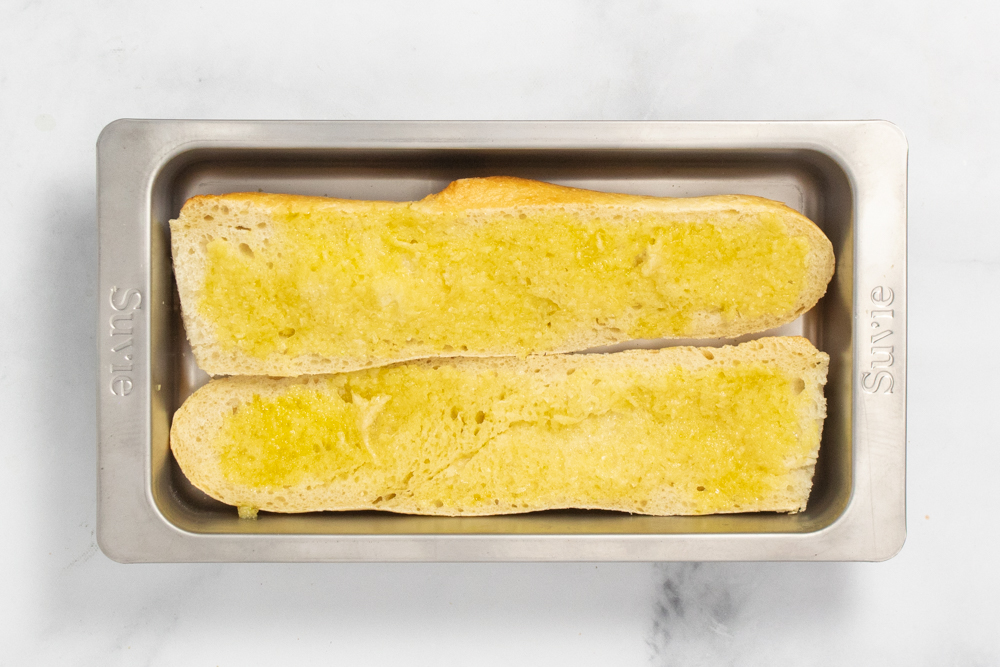 8. Place bread in a Suvie pan, cut side up, and broil for 4-6 minutes, or until toasty and brown (watch closely, as this step goes fast).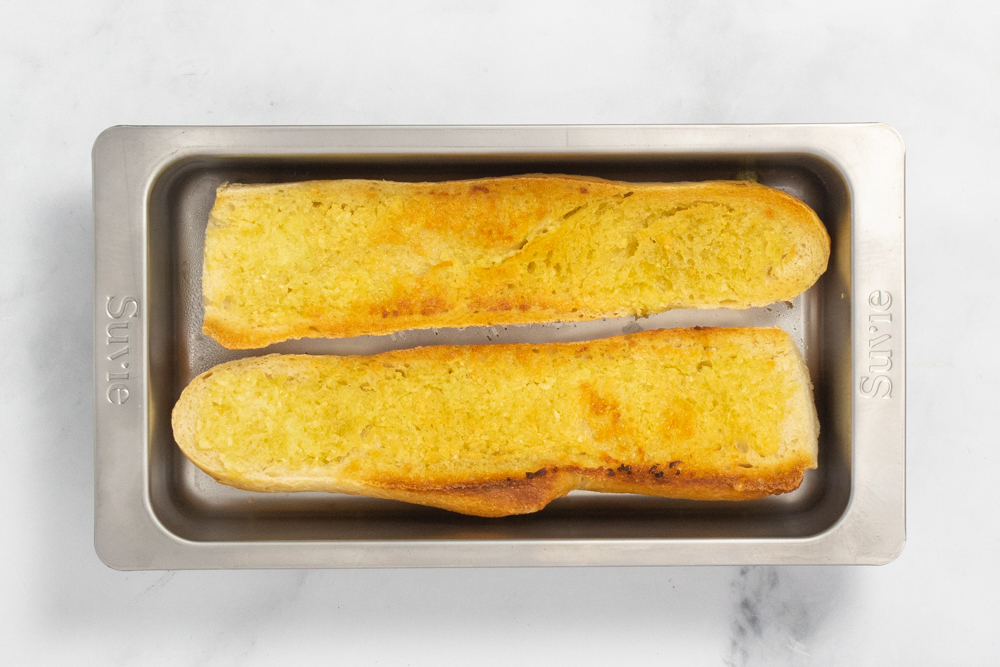 9. Remove bread from Suvie and cut into 4 pieces. Tear basil into pieces. Divide pasta evenly between 4 plates, top with meatballs and sauce, garnish with basil, and serve garlic bread on the side.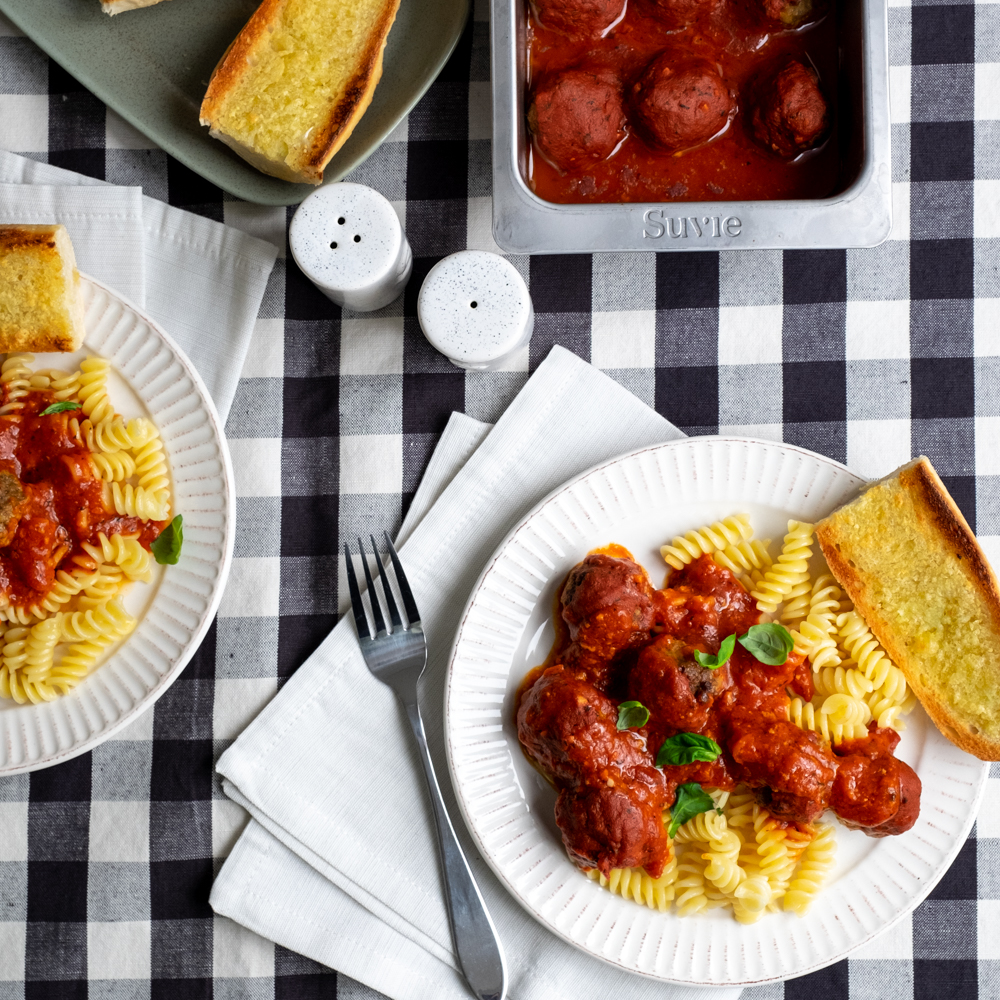 Wine Pairing
For this dish, you'll need a bold, preferably Italian, red wine with enough acidity to complement the tomato-based sauce and robust enough to handle the savory meatballs. We recommend either a good quality bottle of either Barbara or Sangiovese.