Pastitsio is a popular Greek baked pasta dish consisting of three main layers. The first layer is made up of par-cooked noodles, either ziti or traditional pastitsio noodles. The second layer is a stew or sauce of sorts, made with ground beef, red wine, and diced tomatoes. The third layer, my favorite layer, is a creamy, cheesy béchamel sauce. Béchamel is one of those classic sauces made by thickening milk with roux. The béchamel is further flavored with just a hint of nutmeg and a hearty cup full of grated pecorino.  
Pastitsio
Please always check your food to ensure your food has been cooked to safe serving temperatures. Please see our guide
here
for recommended FDA Time & Temperatures.
Servings: 4-6
Difficulty: 1 hour 30 minutes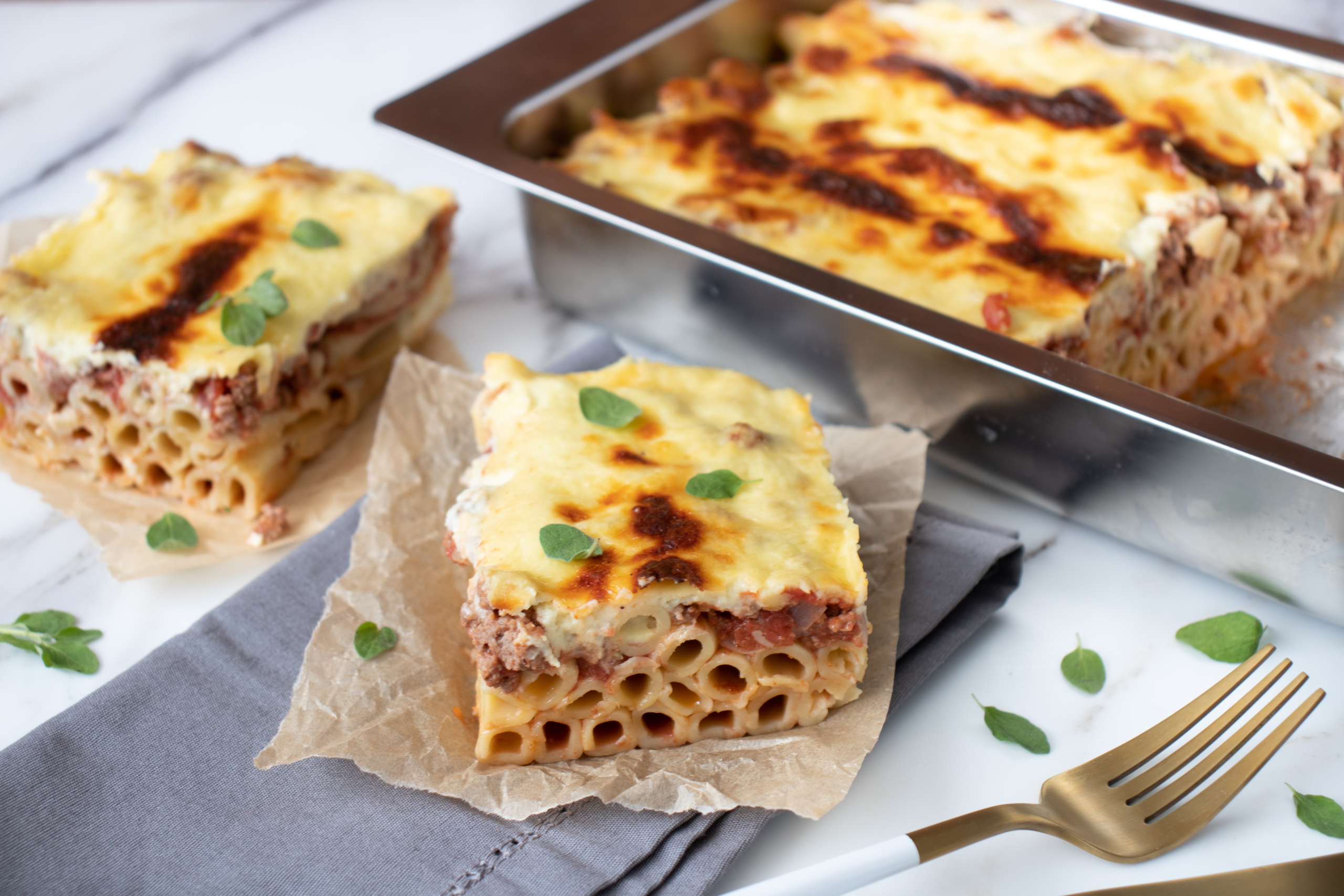 Ingredients
1 lb ziti
1 stick (8 tbsp butter), melted and divided
1 lb ground beef
¼ cup chopped onion
2 garlic cloves, peeled and minced
½ tsp oregano
⅓ cup all purpose flour
3 cups whole milk
⅛ tsp nutmeg
1 ½ cups grated pecorino romano
2 egg yolks
¼ cup red wine
1 (14.5 oz) can diced tomatoes
3 tbsp tomato paste
Directions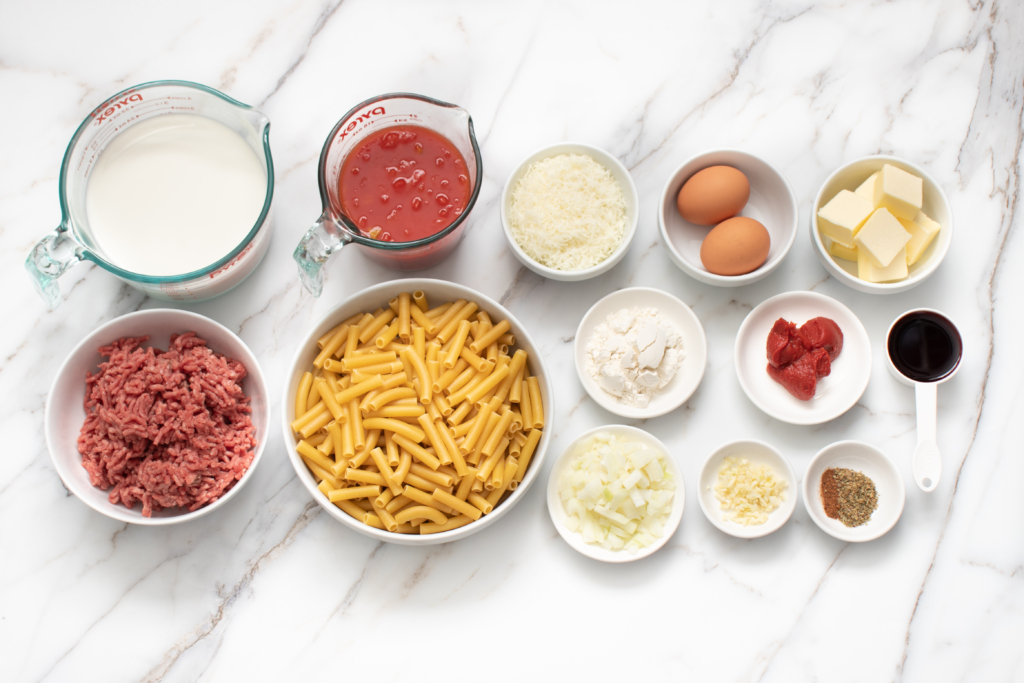 1) Place 1 lb ziti in the Suvie Starch Cooker strainer insert, place strainer insert into the pasta pot (green handles), and cover with pot lid. Place the pasta pot on the hot plate, close the door, ensure drain tray is in place, and hit "cook".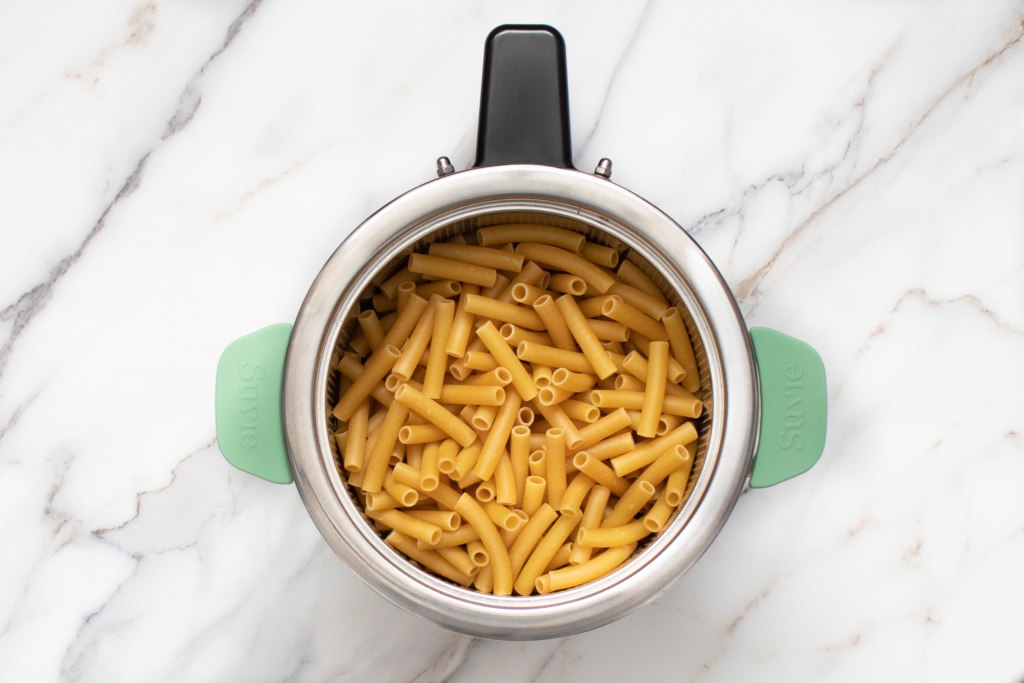 Suvie Starch Cooker Settings:
Pasta, 10 minutes
2) Drizzle a Suvie pan with 2 tbsp butter. Crumble 1 lb ground beef into the pan and top with ¼ cup onion, 2 garlic cloves, ½ tsp oregano, ¼ tsp salt, and a pinch black pepper. Place the pan in the bottom zone of your Suvie and Roast at 400°F for 15 minutes.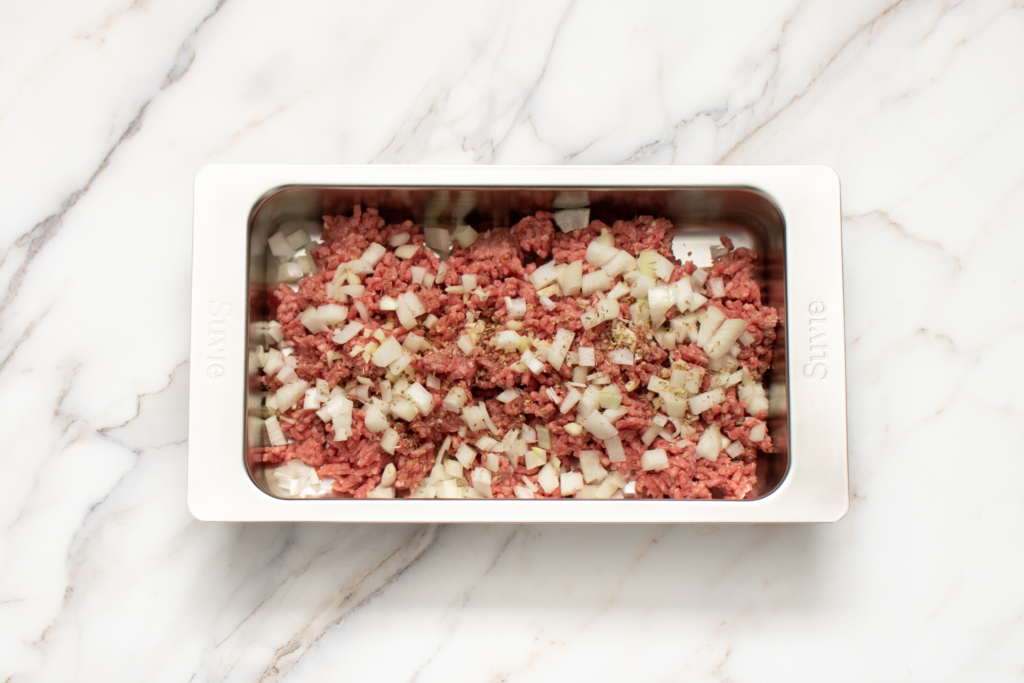 3) Place remaining 6 tbsp melted butter and ⅓ cup flour in a medium saucepan, whisk to combine. Heat the roux over medium heat, whisking frequently, and cook for 1-2 minutes or until bubbly and golden.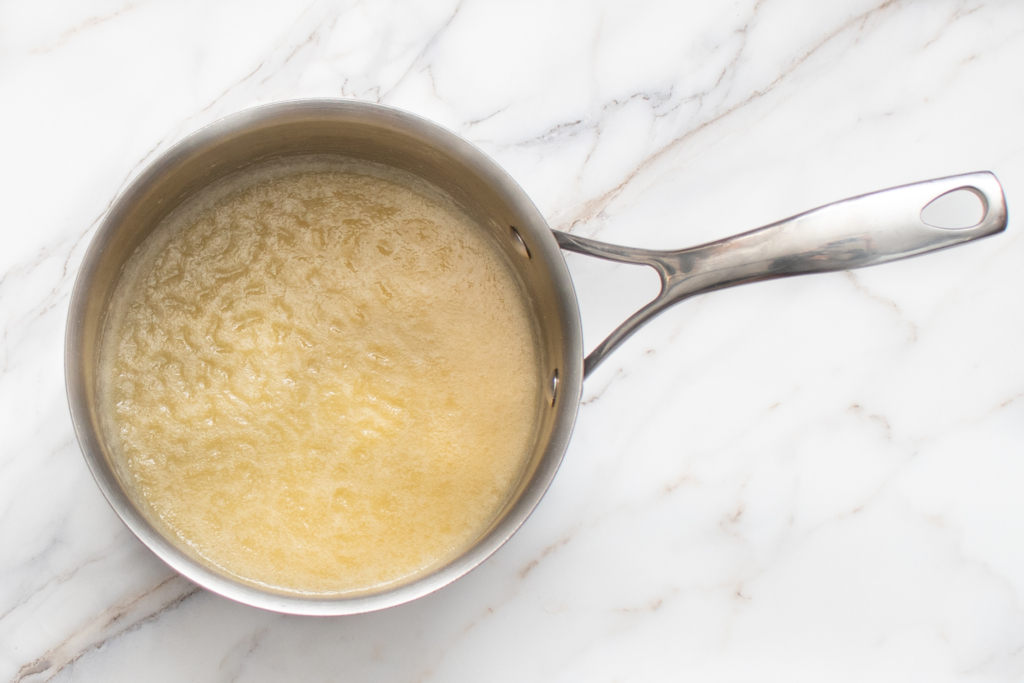 4) Add 3 cups milk and ⅛ tsp nutmeg to the saucepan, whisk to combine with the roux and bring to a simmer. Continue to simmer, whisking frequently, until thick, 5-6 minutes. Remove from heat and add 1 cup pecorino, whisk until melted, about 1 minute more. Let the mixture cool for 5 minutes before whisking in the 2 yolks. Season with ¼ tsp salt and a pinch of black pepper. Set aside.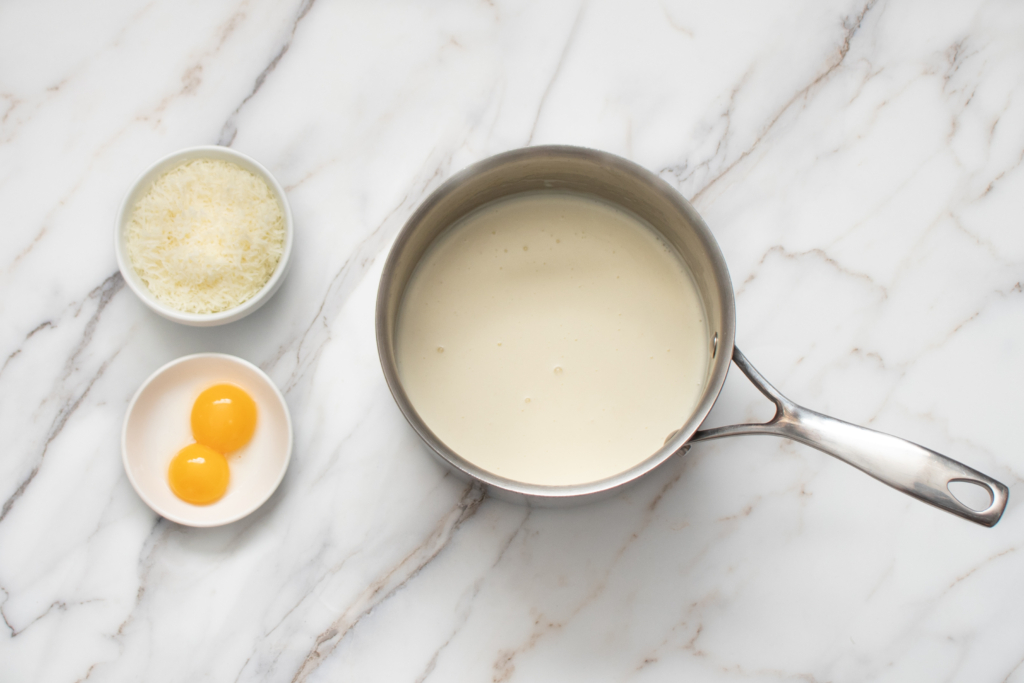 5) Remove the ground beef mixture from your Suvie. Add ¼ cup wine, 14.5 oz tomatoes, and 3 tbsp tomato paste, using a fork, stir to combine. Return pan to the bottom zone of your Suvie and Roast at 400°F for 15 minutes.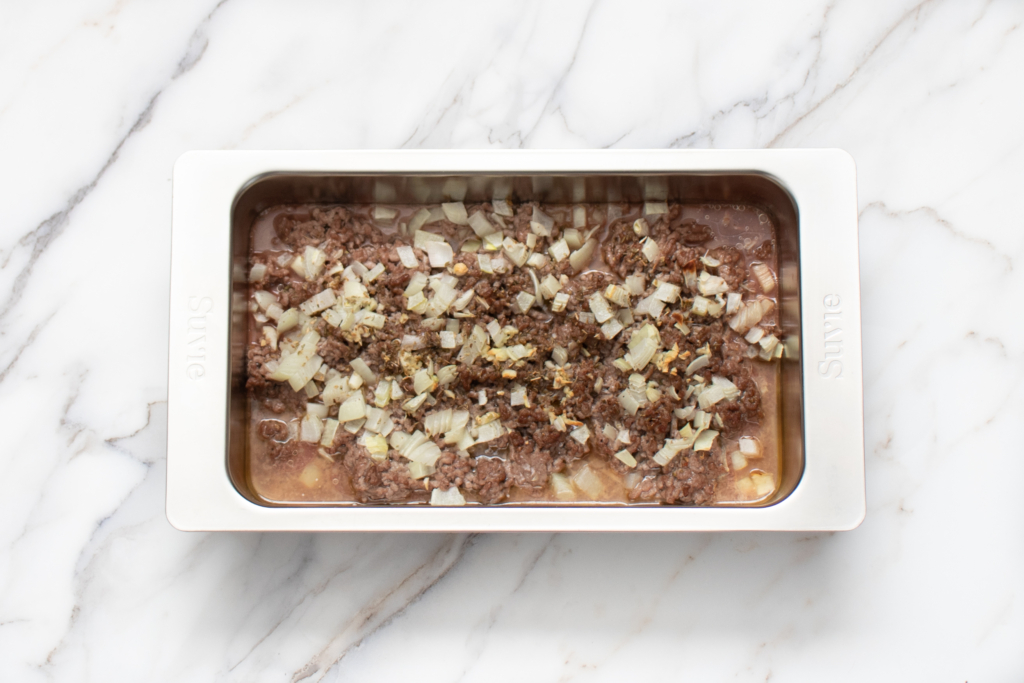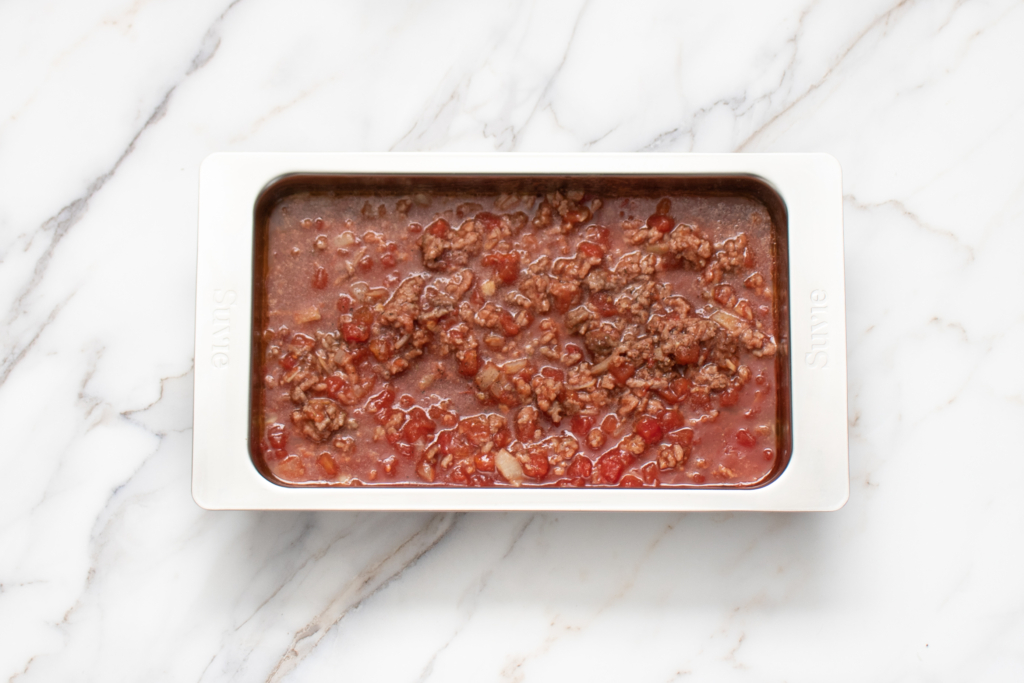 6) After the ziti has cooked, remove from the Suvie Starch Cooker, drain, and rinse with cold water, breaking up any sticky noodle clusters.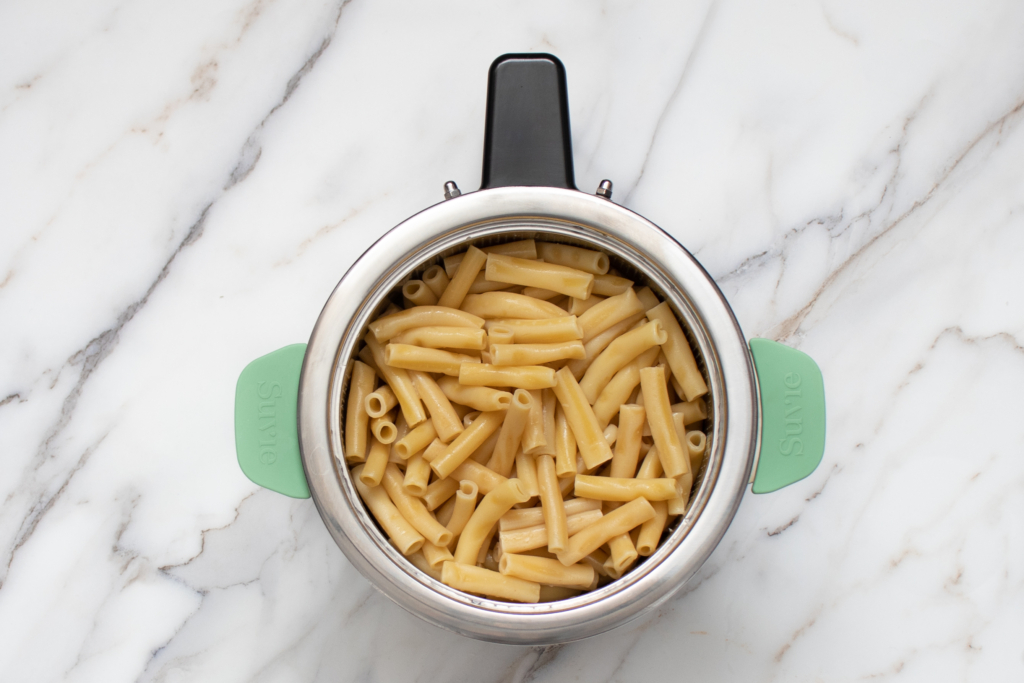 7) After roasting, remove pan from your Suvie, pour the beef mixture into a large bowl, and set aside. Wipe the pan clean with a paper towel.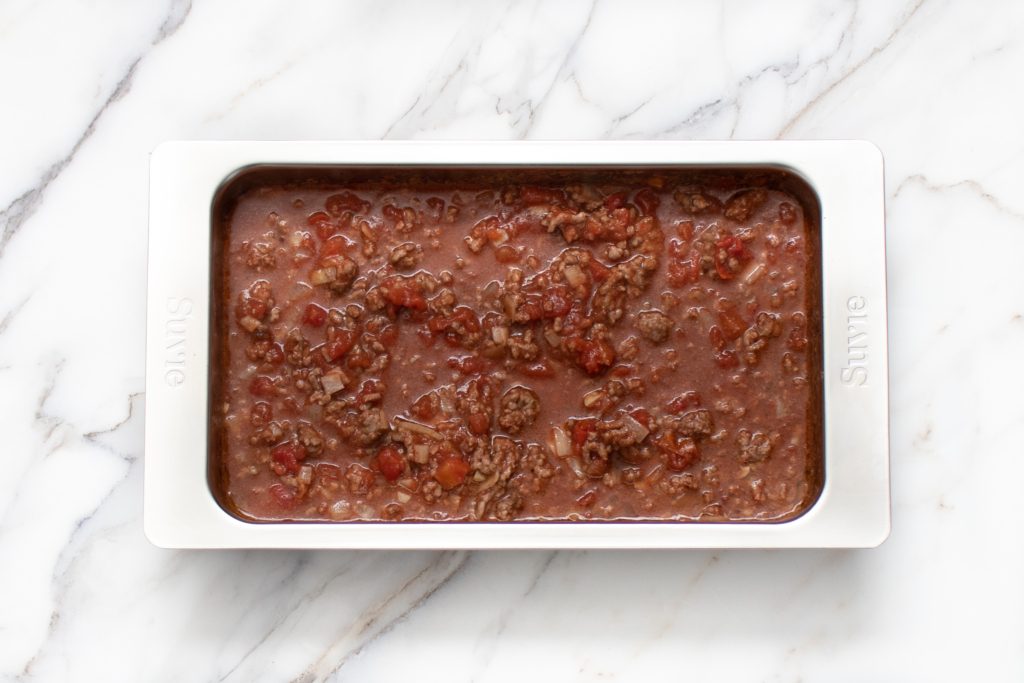 8) Divide noodles between 2 Suvie pans, lining them in even rows with the noodles facing in the same direction.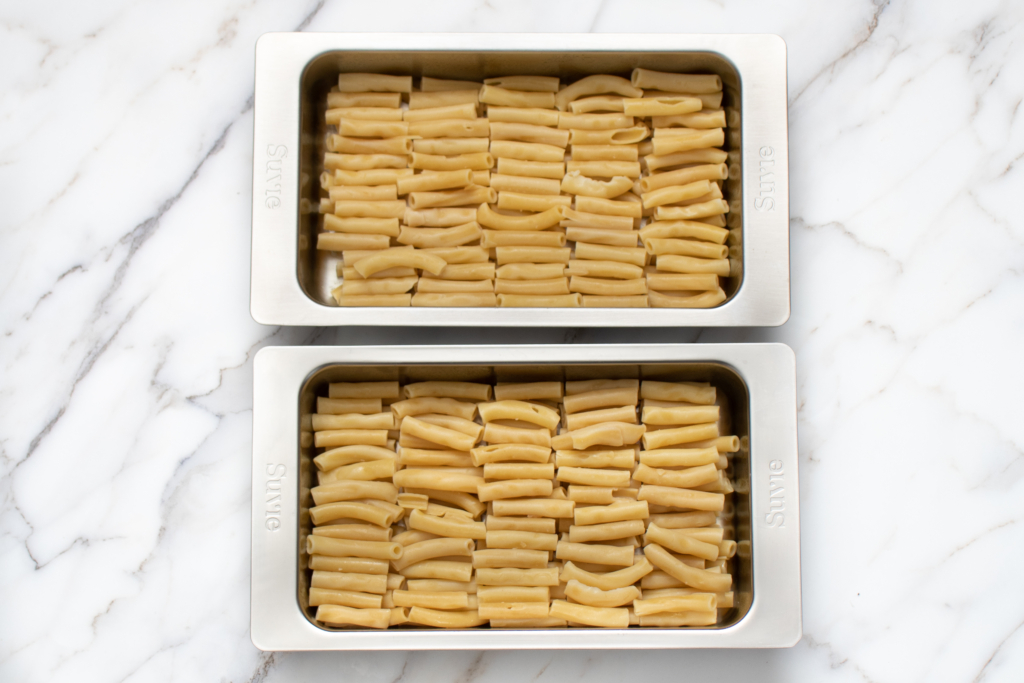 9) Top noodles evenly with the meat mixture.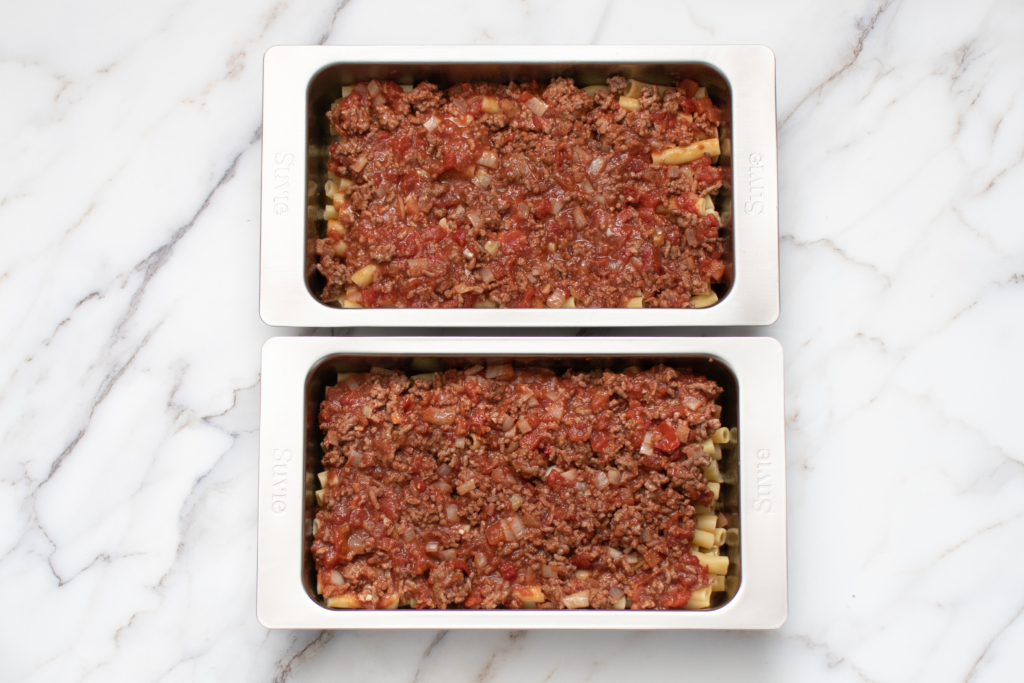 10) Divide sauce between the two pans and sprinkle with ½ cup pecorino. Place pans in the top and bottom zones of your Suvie, input setting, and cook now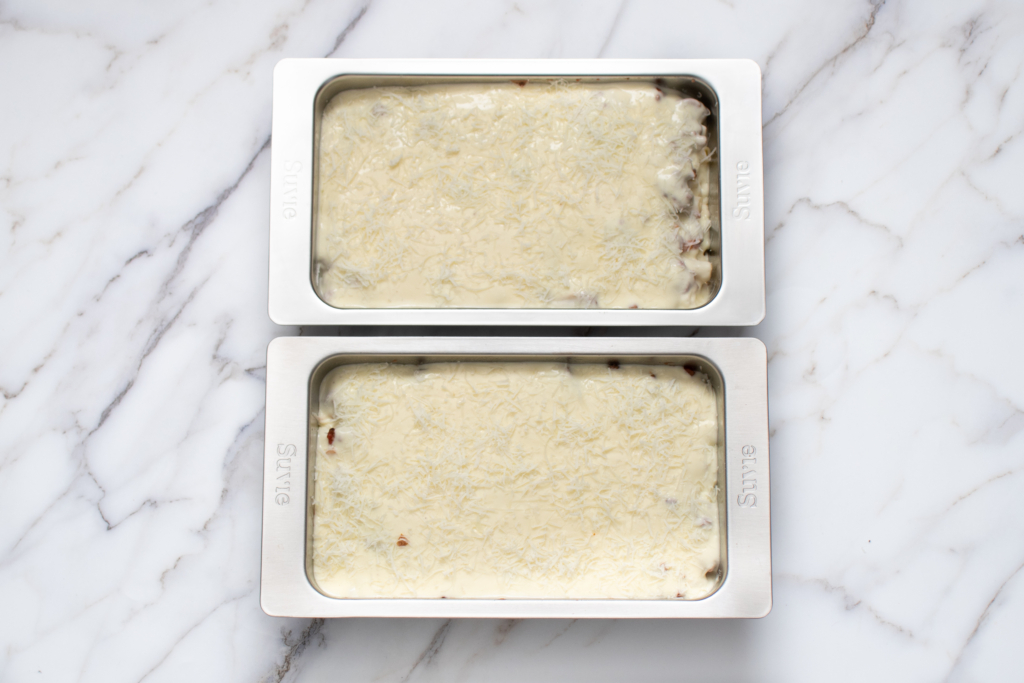 Suvie Cook Settings
Bottom Zone: Roast, 300°F for 45 minutes   
Top Zone: Roast, 300°F for 45 minutes
11) After roasting, rotate the pans (for even browning), and increase Roast temperature to 350°F. Roast for 15 minutes or until browned.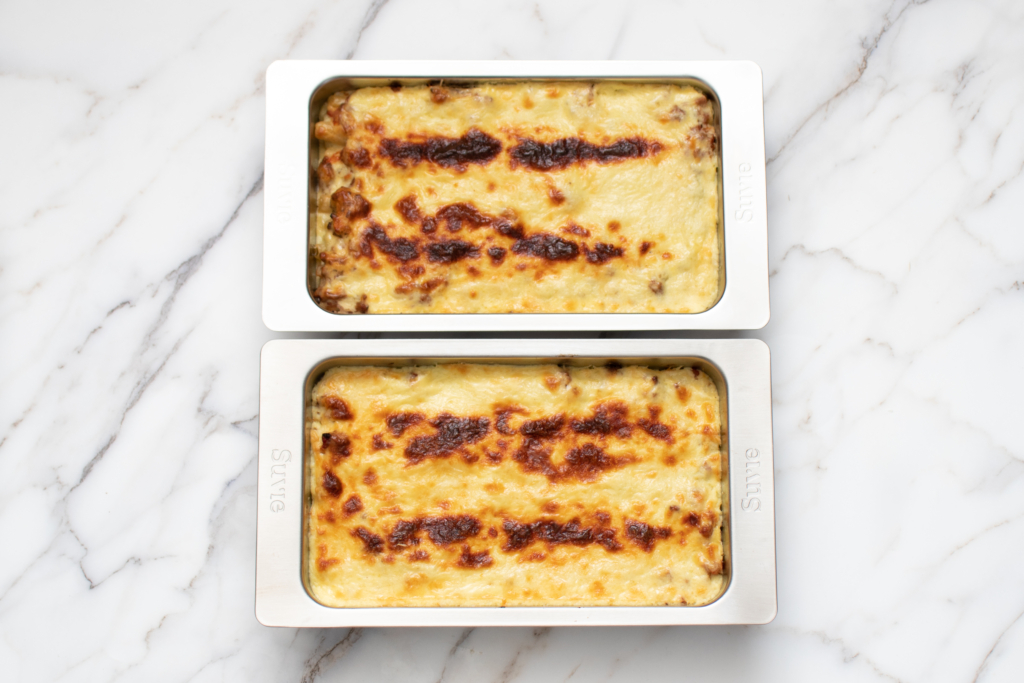 12) Remove the pans from your Suvie and set aside to rest for 15 minutes before slicing and serving.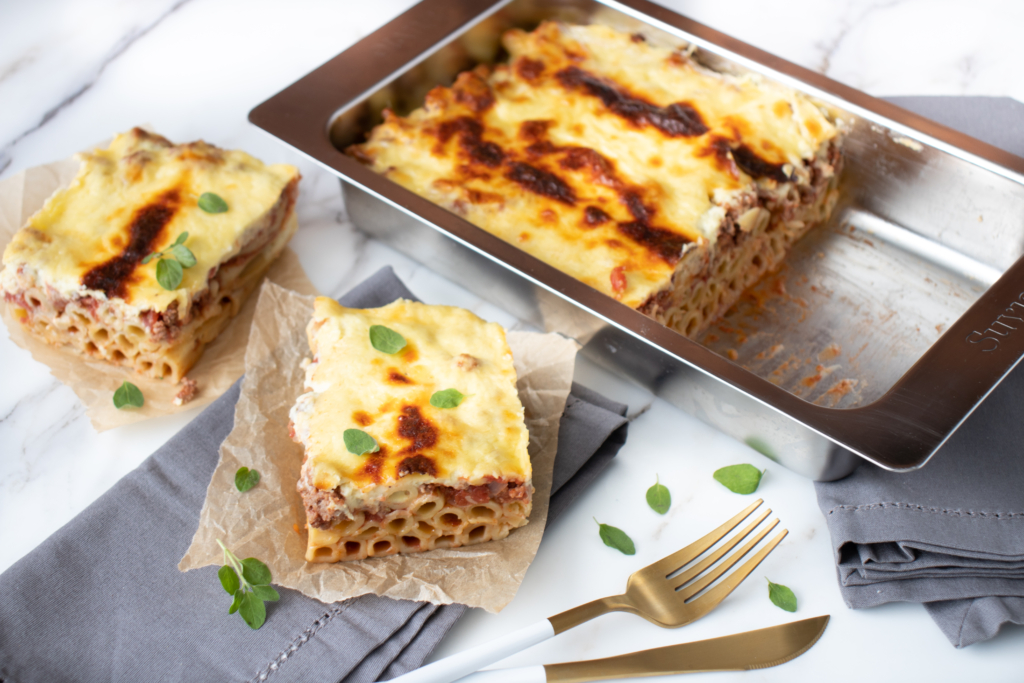 Nutrition
Nutritional Information per serving (6 servings per recipe): Calories 742, Total Fat 31g, Total Carbohydrates 73g, Total Sodium 538mg, Total Protein 43g.