Rhubarb's gorgeous hue turns breakfast into an event. The edible part of this vegetable is its stalk, which is snappily crisp when fresh, and limp when not. Tossing cut stalks with sugar draws out moisture and helps them soften; then, in classic upside-down cake style, they go first into the pan. On top, oats meld with brown sugar, vanilla, and a hint of ginger into a soft and sliceable oat cake. As breakfast, it feels almost virtuous. To serve, turn the baked rhubarb-side up onto a platter, drizzle with cream (hey, we said almost virtuous), and enjoy alongside fresh strawberries. For more rhubarb, try our strawberry-rhubarb crumble.
Rhubarb Upside Down Oatmeal Bake
Please always check your food to ensure your food has been cooked to safe serving temperatures. Please see our guide
here
for recommended FDA Time & Temperatures.
Servings: 2
Difficulty: 4 Hours and 25 Minutes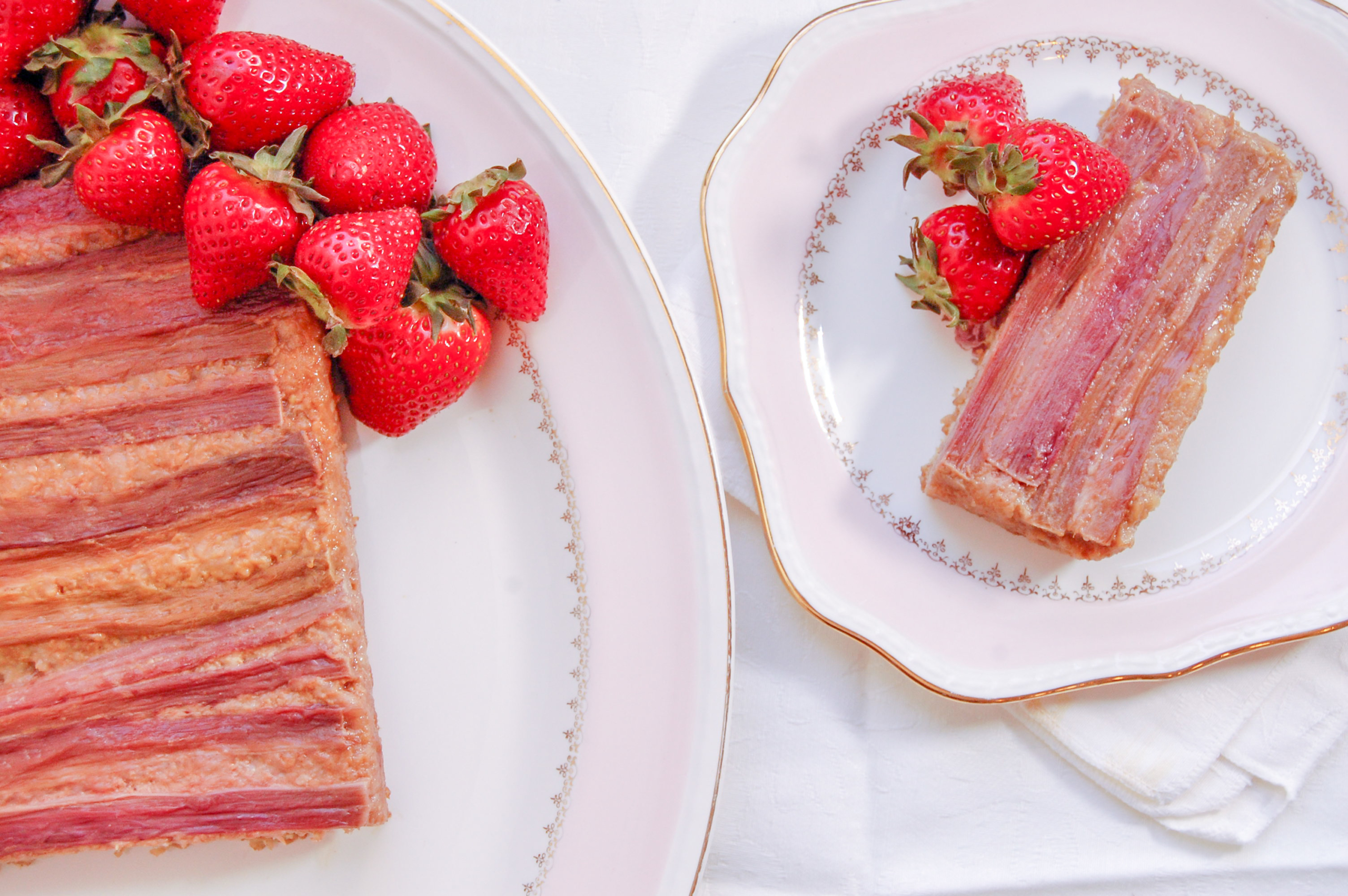 Ingredients
10 oz rhubarb (3 or 4 long stalks)
⅔ cup brown sugar
¼ cup unsalted butter, melted
1 large egg
¾ cup milk, any type
1 tsp vanilla extract
1½ cups old-fashioned oats
1 tsp ground ginger
½ tsp baking powder
Fresh strawberries, for serving (optional)
Heavy cream, for serving (optional)
Directions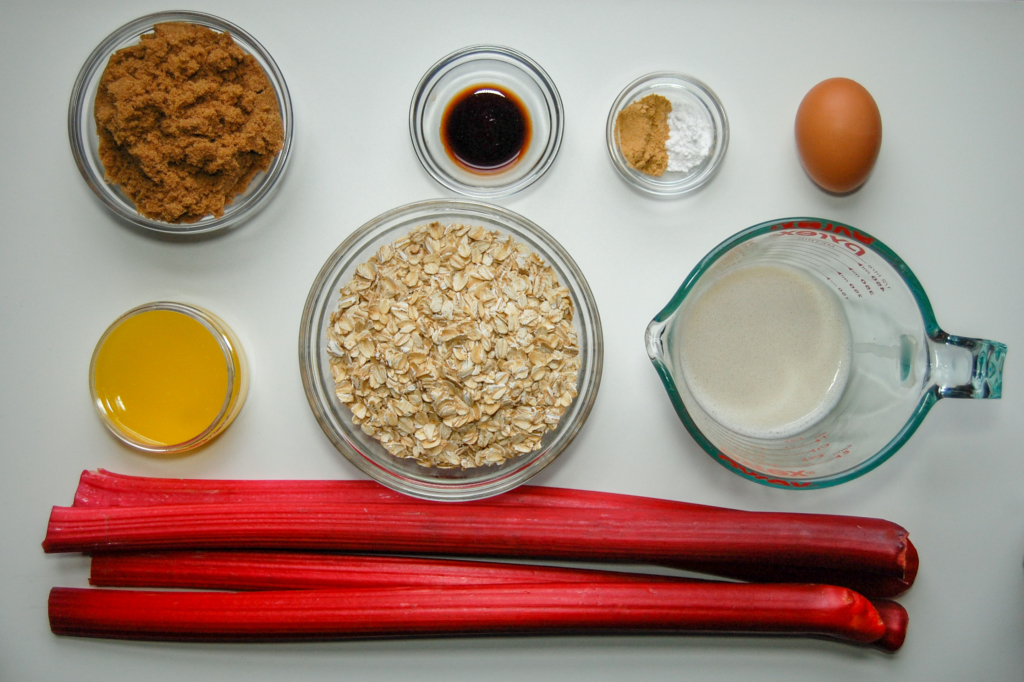 1) Cut rhubarb into 4½" lengths or about the width of a Suvie pan. Cut each piece lengthways in half or four quarters, depending on thickness of rhubarb, aiming to get each length about ½" thick and wide. In a large bowl, toss rhubarb with brown sugar. Let stand 20 minutes, stirring occasionally, until rhubarb has softened and released liquid.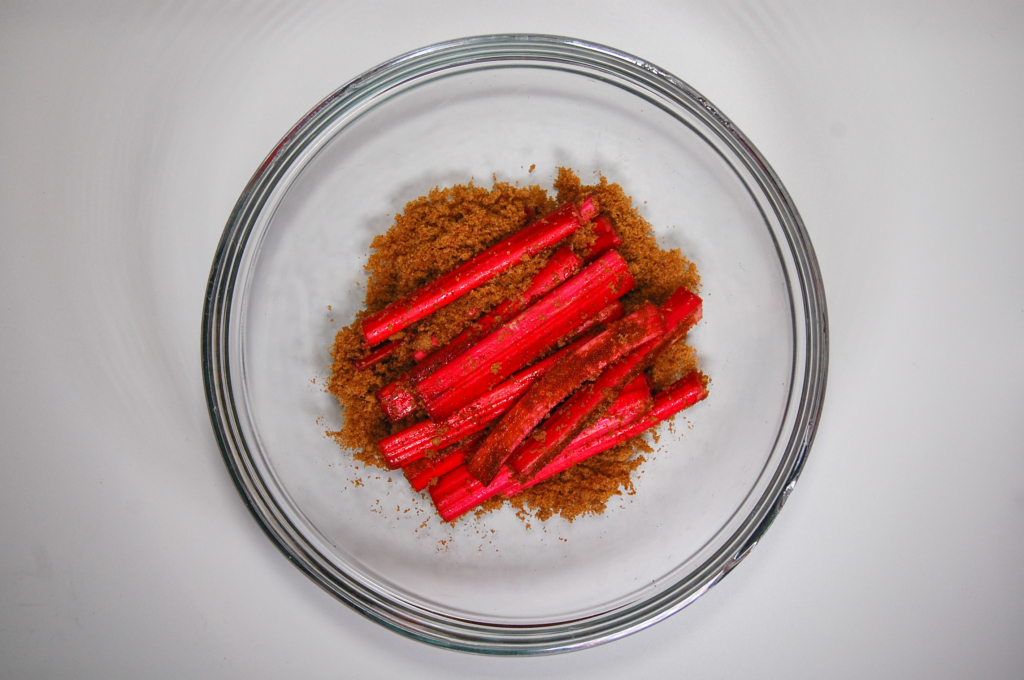 2) Meanwhile, grease sides of a Suvie pan with butter, then pour remainder evenly in bottom of pan.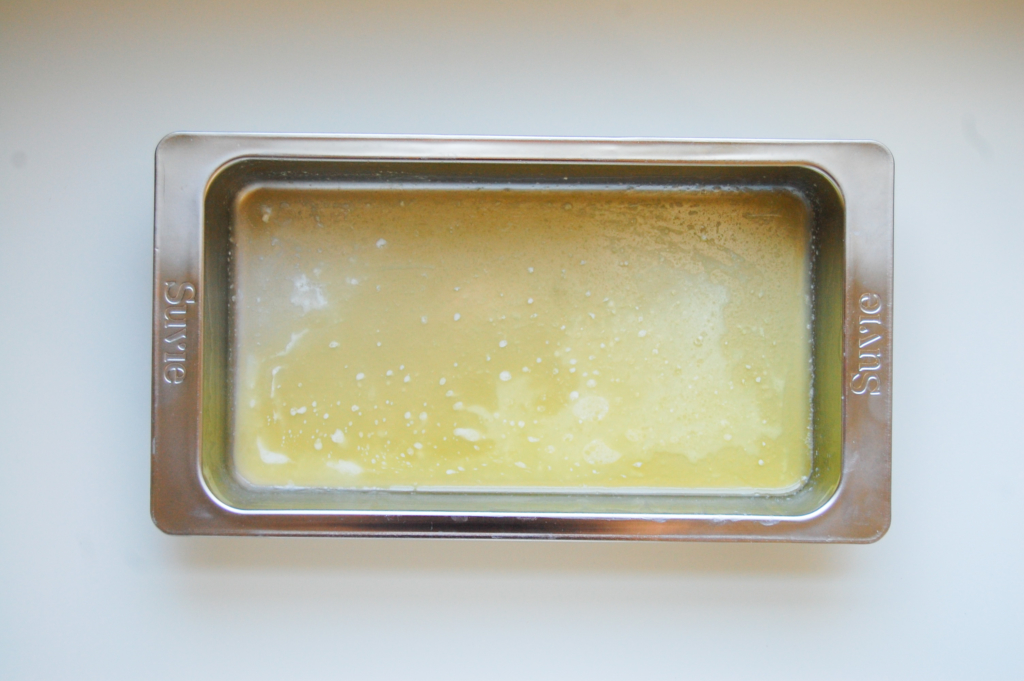 3) Brush excess sugar from rhubarb, retaining brown sugar in the bowl, and spread rhubarb in a single layer across bottom of prepared pan.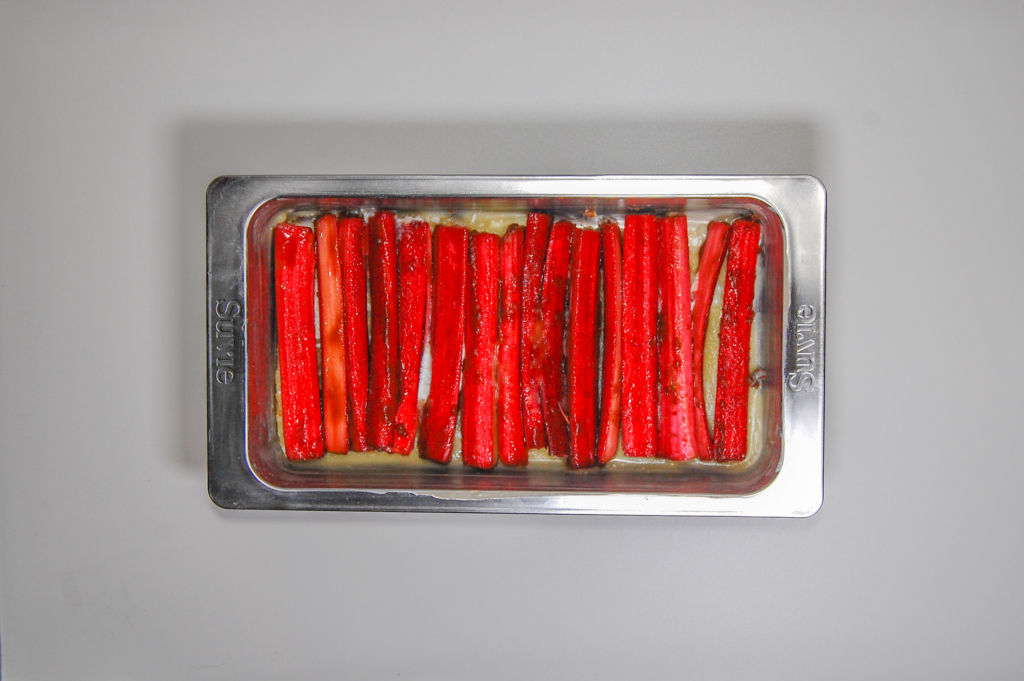 4) Whisk egg, milk, and vanilla into brown sugar until incorporated. Stir in oats, ginger, baking powder, and ⅛ tsp salt until no longer lumpy.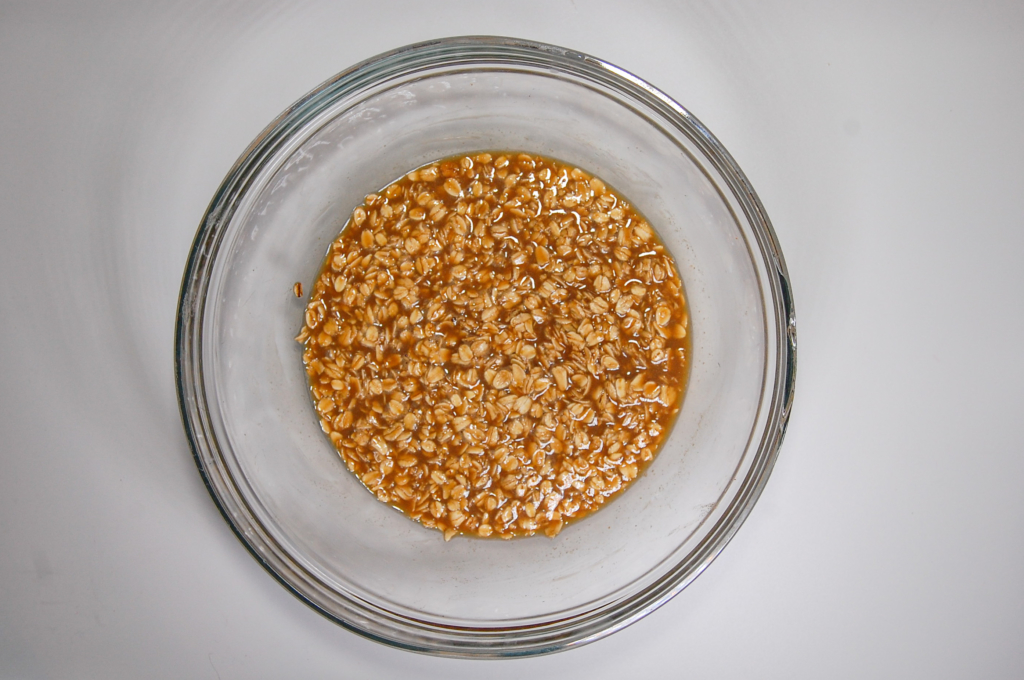 5) Spread oat mixture evenly over rhubarb. Insert pan into your Suvie, input settings, and cook now or schedule.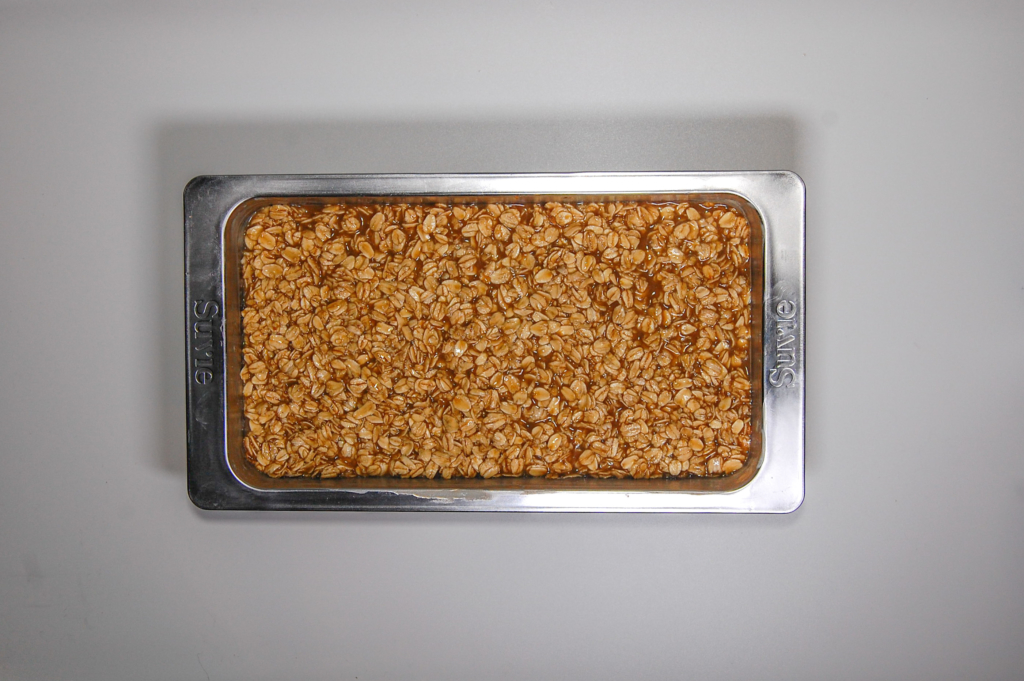 Suvie Cook Settings
Bottom Zone: Slow Cook High for 2 hours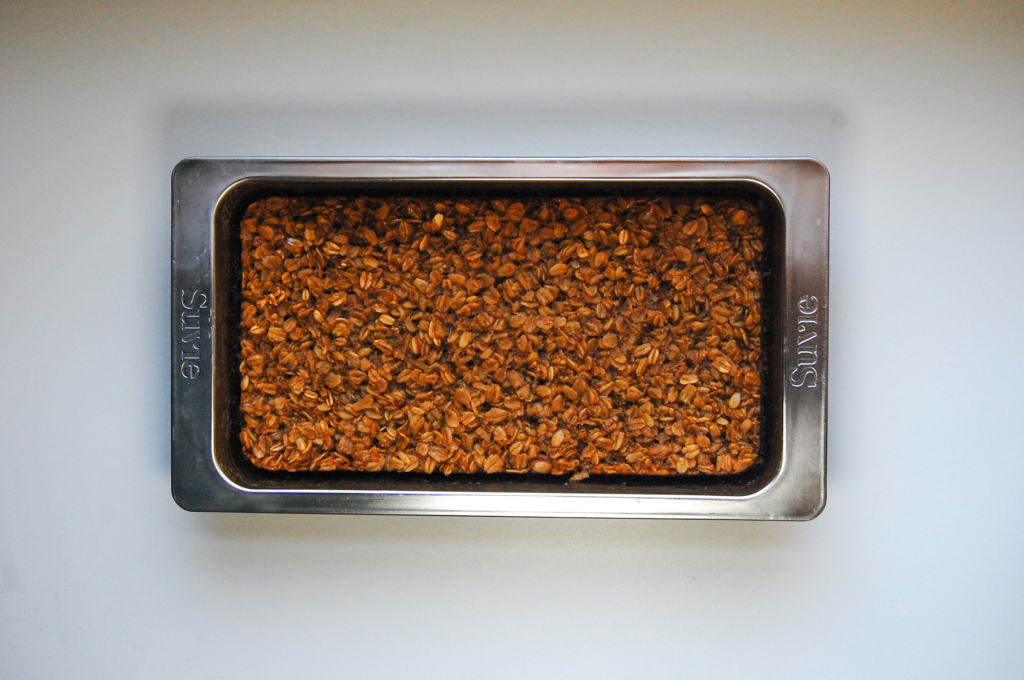 6) After the cook, remove pan from Suvie and allow to cool 5 minutes. Gently invert onto serving dish or cutting board, using an offset spatula to loosen if necessary. You may want to use a paper towel or brush to remove any sugary film obscuring rhubarb. To serve, cut into 6 pieces and, if desired, drizzle with cream and garnish with fresh strawberries.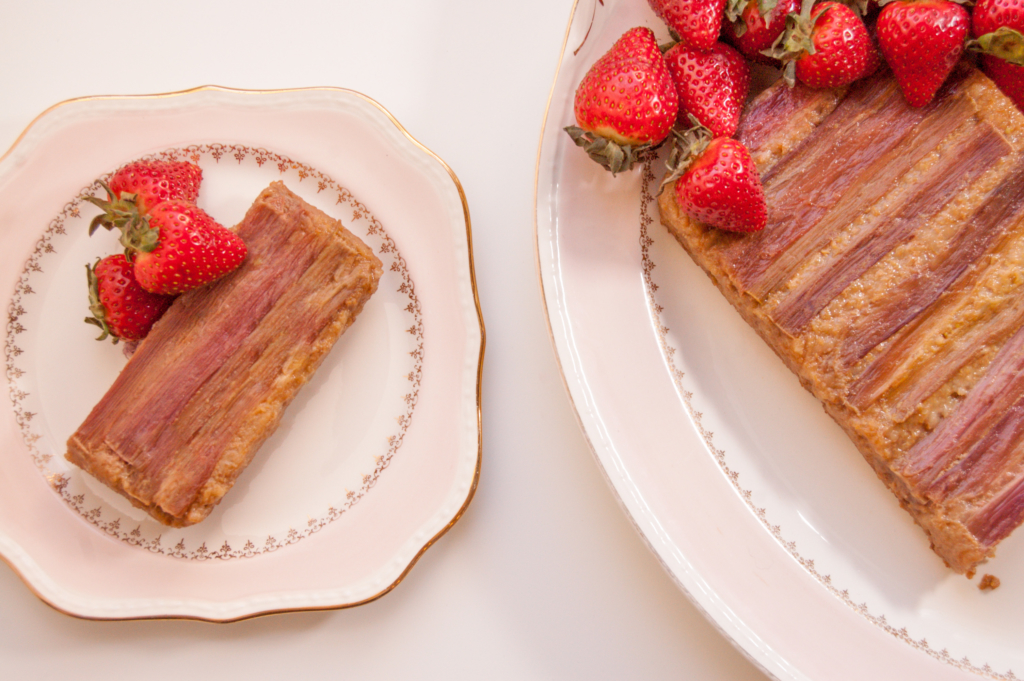 Note: If you would like to make this recipe in Suvie 1.0, insert pan into the top zones of Suvie, fill reservoir, and set to Slow Cook on High for 2 hours.
Nutrition
Nutritional Information per serving (6 servings per recipe): Calories 282, Total Fat 11g, Total Carbohydrates 42g, Total Sodium 77mg, Total Protein 5g