Perfect for a formal lunch or a no-fuss dinner, this easy pork chop recipe combines beautifully crunchy fennel with fragrant and juicy oranges. Fennel may look intimidating at the grocery store, but this lightly anise flavored vegetable requires minimal prep and the delicate fronds make for an exceptionally gorgeous garnish.
Roasted Fennel and Orange Pork Chops
Please always check your food to ensure your food has been cooked to safe serving temperatures. Please see our guide
here
for recommended FDA Time & Temperatures.
Servings: 4
Difficulty: 30 minutes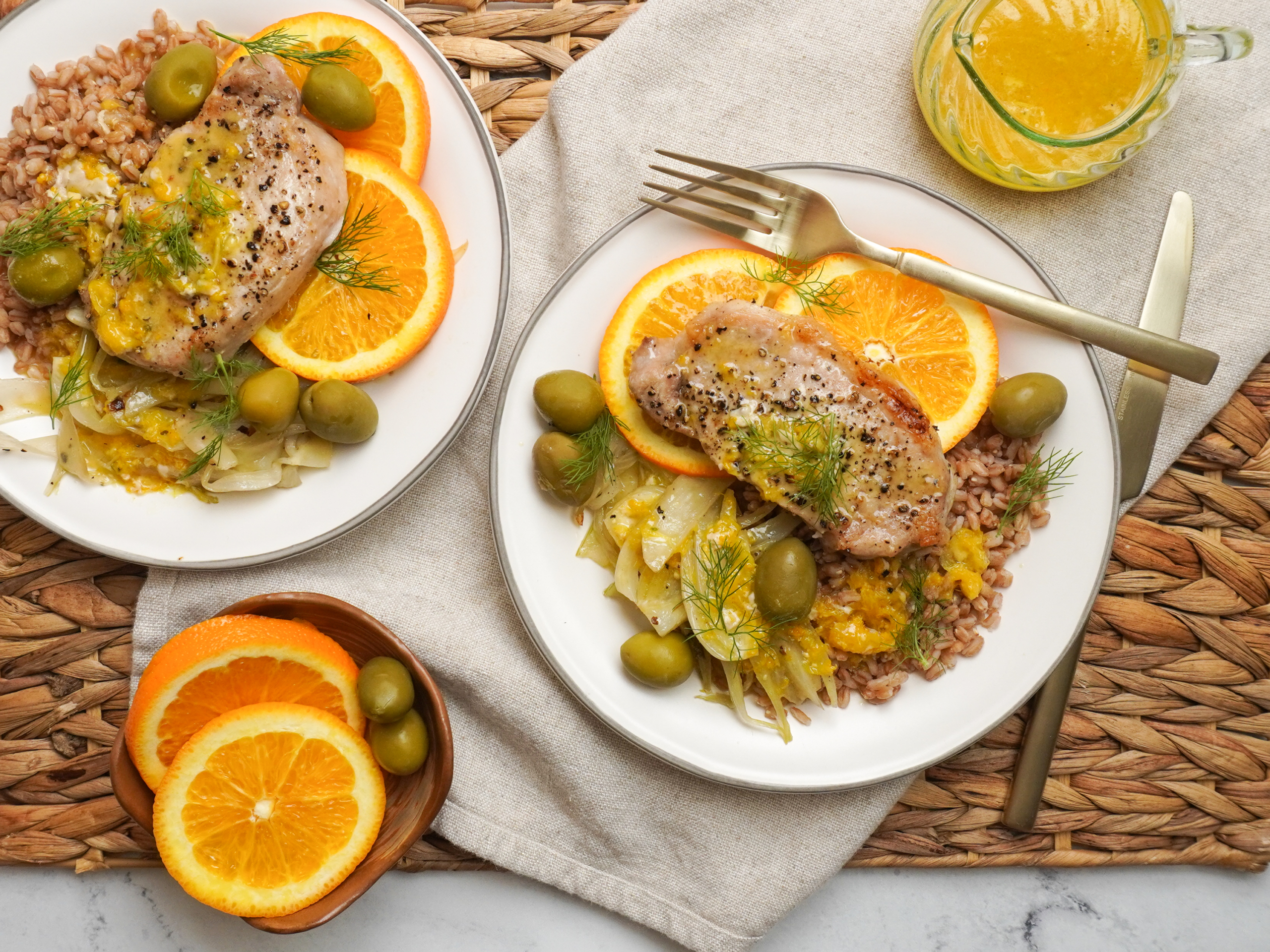 Ingredients
1 cup farro
2 tsp olive oil, divided
1 ¼ lb boneless pork chops
1 fennel bulb, cut into ⅛-inch thick slices fronds reserved
2 tsp Dijon mustard
½ cup orange juice
1 tsp orange zest
1 orange, cut into ¼-inch thick slices
½ cup green olives
Directions
1) Place 1 cup farro into the Suvie strainer insert set within the Suvie pasta pot (green handles), and place the lid on top. Place pot inside the Suvie Starch Cooker on the hot plate, close the door, ensure drain tray is in place. Input settings and hit "Cook".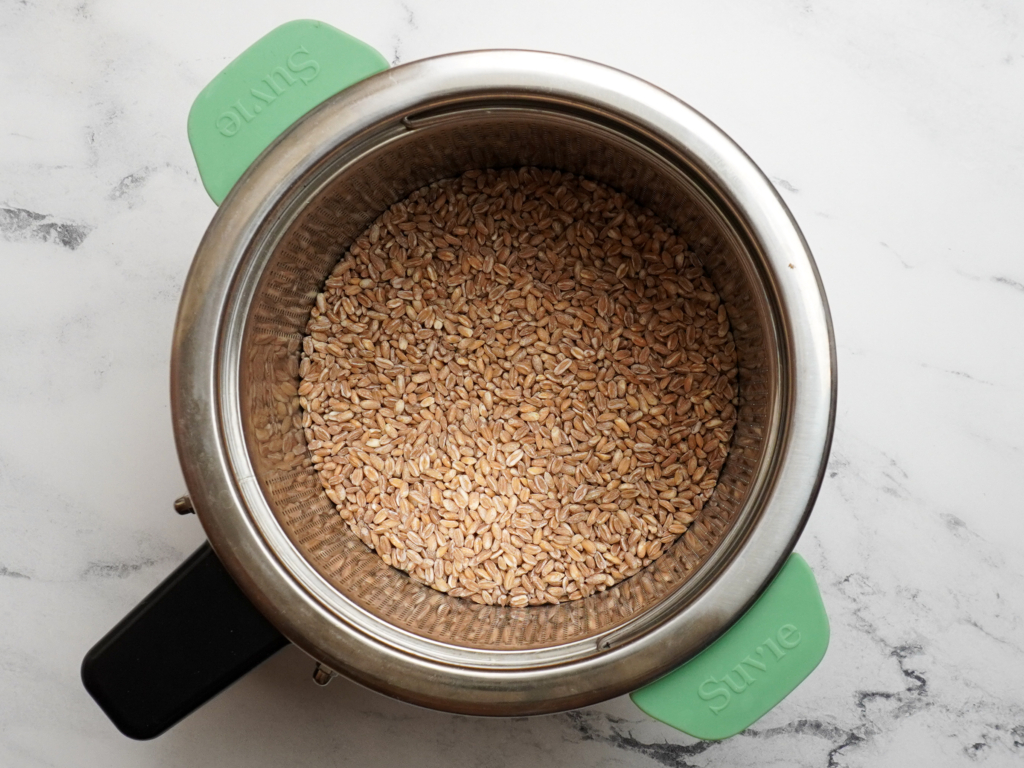 Suvie Starch Cooker Settings
Grains, Farro, 1 Cup
2) Drizzle 1 tsp olive oil over 1 ¼ lb pork chops and season with salt and pepper. Place pork chops on a Suvie roasting rack set within a Suvie pan. Load the pan into the bottom zone of your Suvie.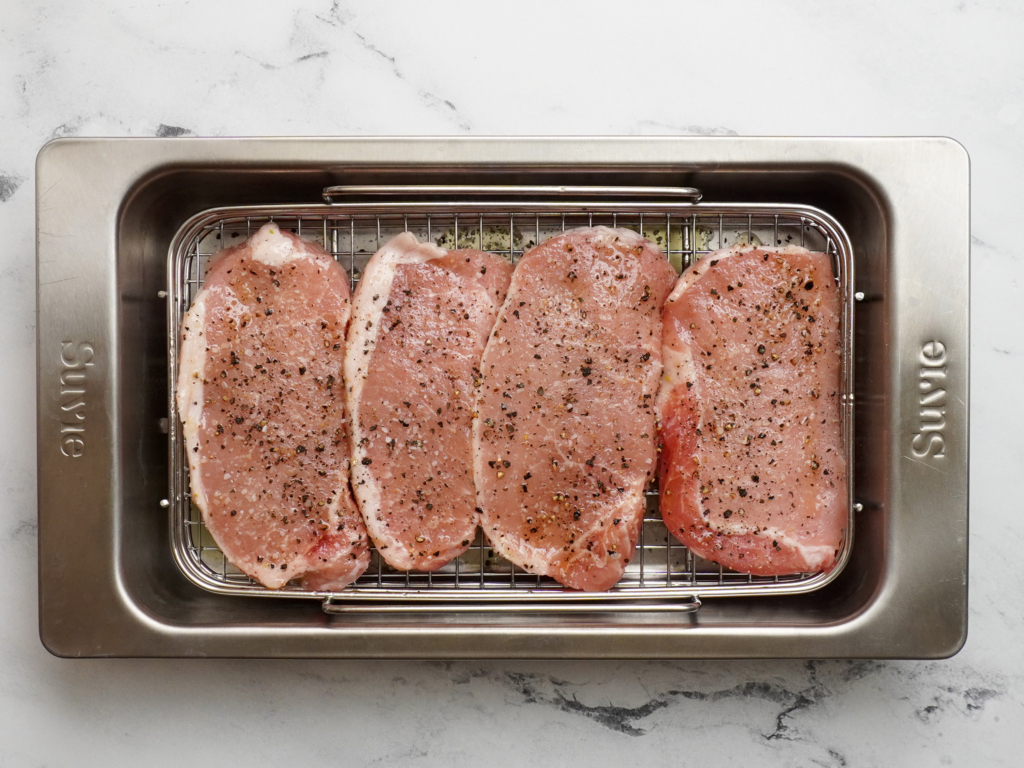 3) Add fennel slices to a second Suvie pan, drizzle with remaining 1 tsp olive oil, and season with salt and pepper. Load the pan into the top zone of your Suvie, input settings, and cook now.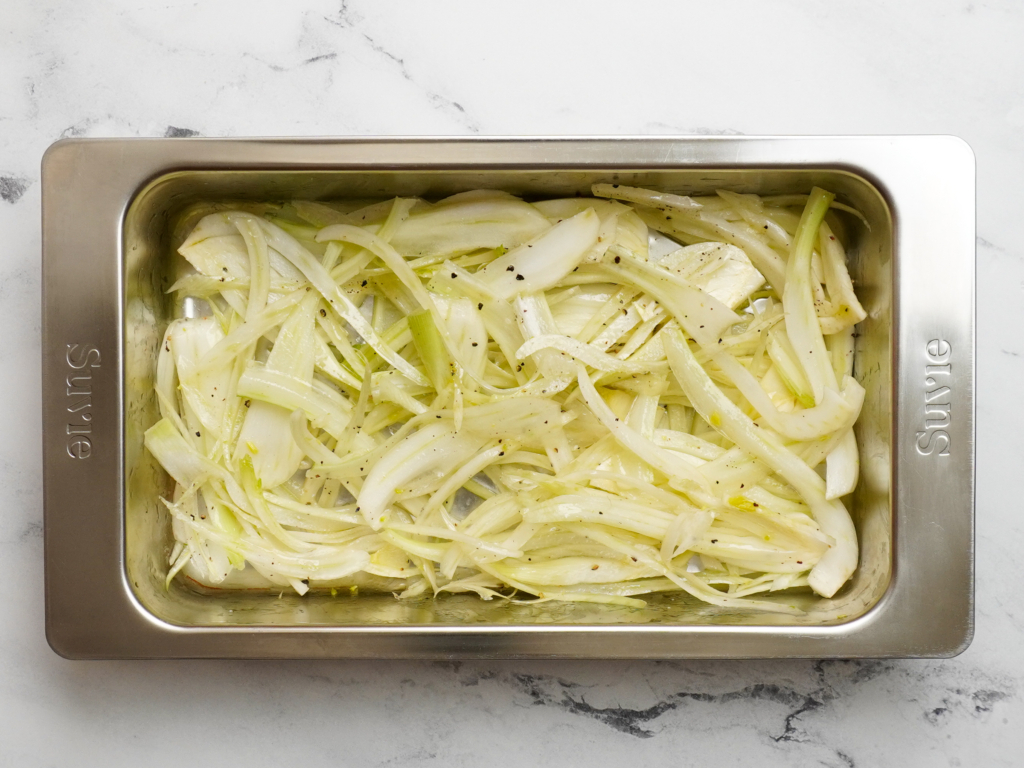 Suvie Cook Settings
Bottom Zone: Roast at 400°F for 30 minutes
Top Zone: Broil for 30 minutes
4) After cooking, remove the pans from your Suvie. Remove the pork chops (and roasting rack) from the Suvie pan, and allow to rest 10 minutes. Add 2 tsp Dijon mustard, ½ cup orange juice, and 1 tsp orange zest to the pork drippings in the Suvie pan and stir. Return pan to Suvie and broil for 10 minutes, until orange juice is warm and fragrant. Optional: for a smoother sauce, strain the sauce before serving.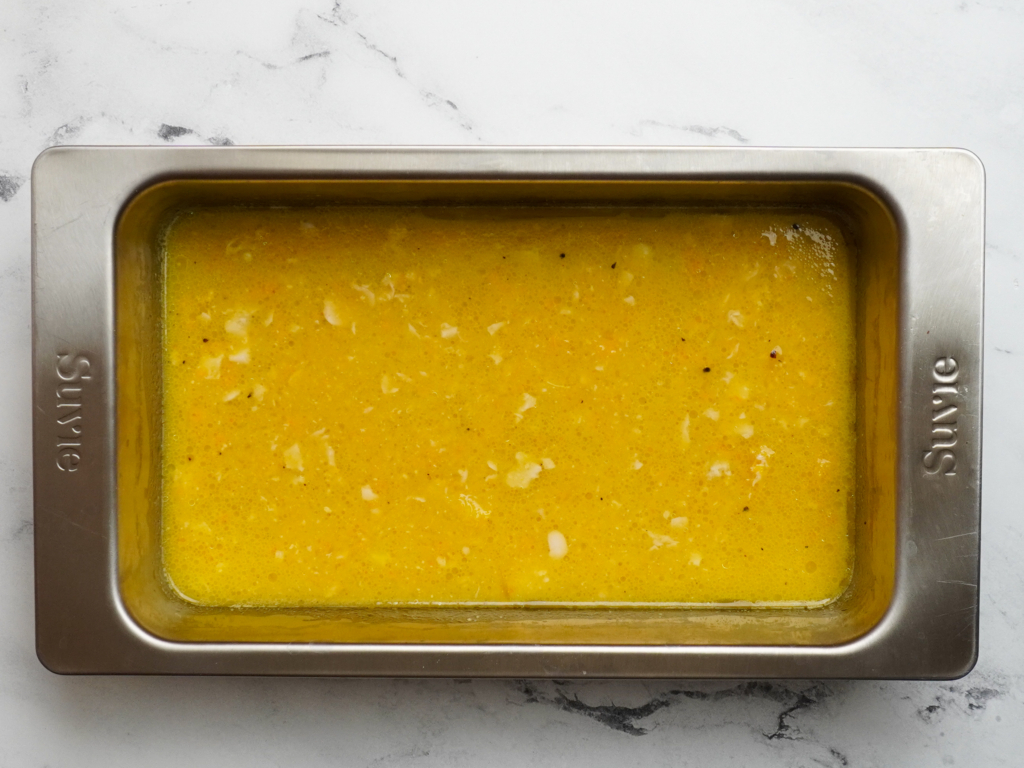 5) Drain farro, fluff with a fork, and season to taste with salt and pepper. To serve, divide farro and pork between plates and top with roasted fennel and orange slices. Top with orange sauce, and garnish with fennel fronds and ½ cup green olives.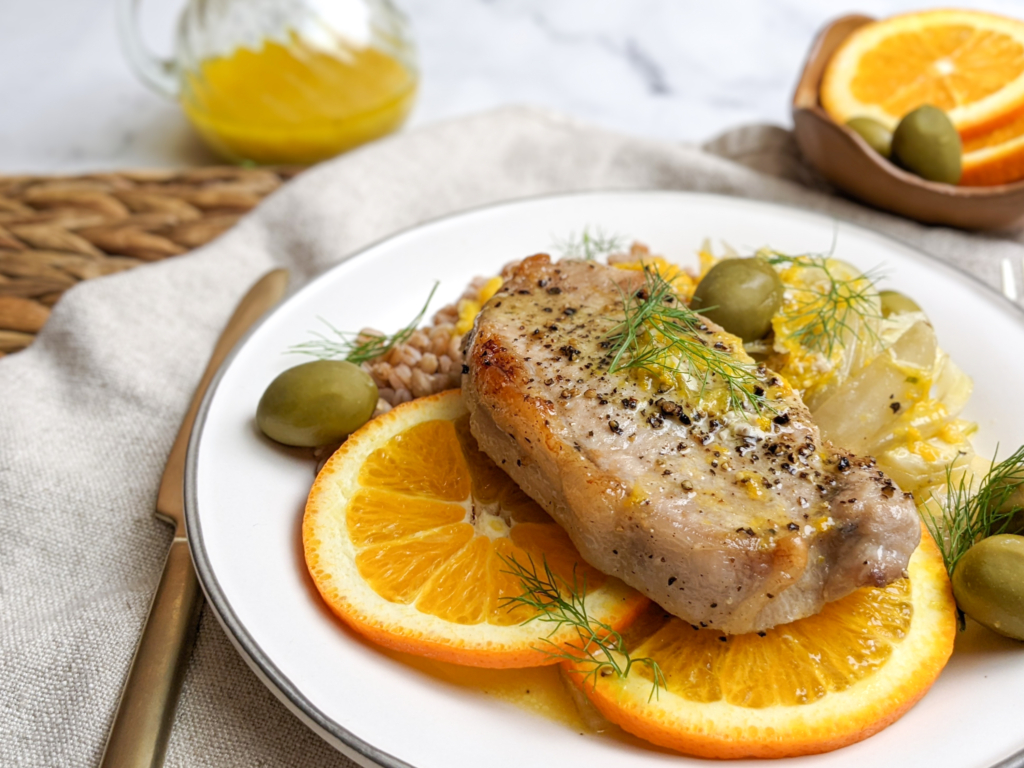 Nutrition