Romesco sauce is a vibrant–both in color and flavor–pepper and almond based sauce that works well with everything from grilled vegetables to fish, poultry, and pork. The sauce originated from the Catalonia region on the northeastern coast of Spain. Roasted peppers and tomatoes are a quick hack to add depth of flavor to the sauce, and the smoked paprika and toasted almonds add another layer of roasted, smoky flavor. This sauce comes together quickly with a food processor or blender.
Romesco Sauce
Please always check your food to ensure your food has been cooked to safe serving temperatures. Please see our guide
here
for recommended FDA Time & Temperatures.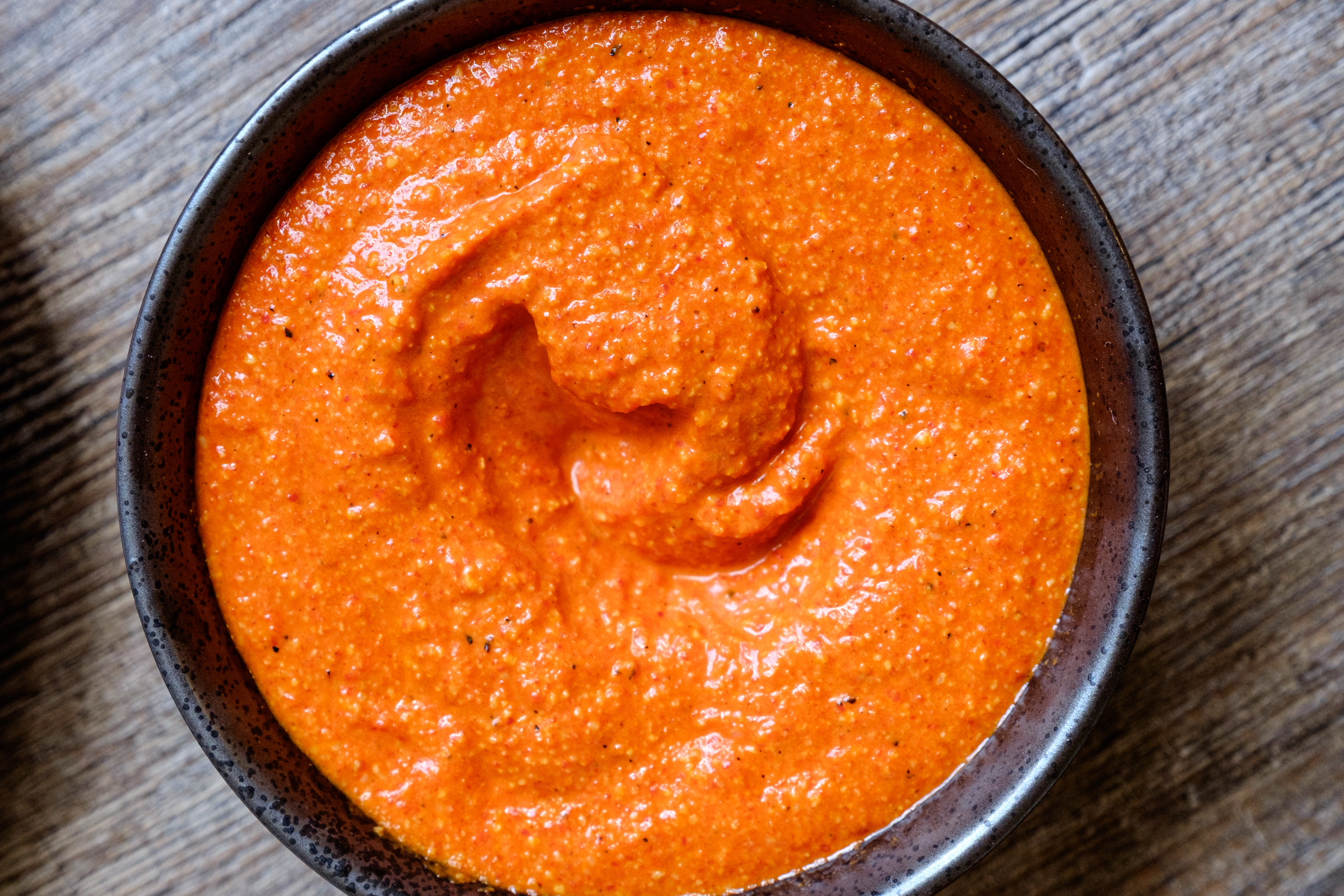 Ingredients
½ cup slivered almonds
2 garlic cloves, minced
4 roasted red bell peppers
¼ cup fire roasted tomatoes
1 tsp smoked paprika
¼ cup red wine or sherry vinegar
¼ cup olive oil
Directions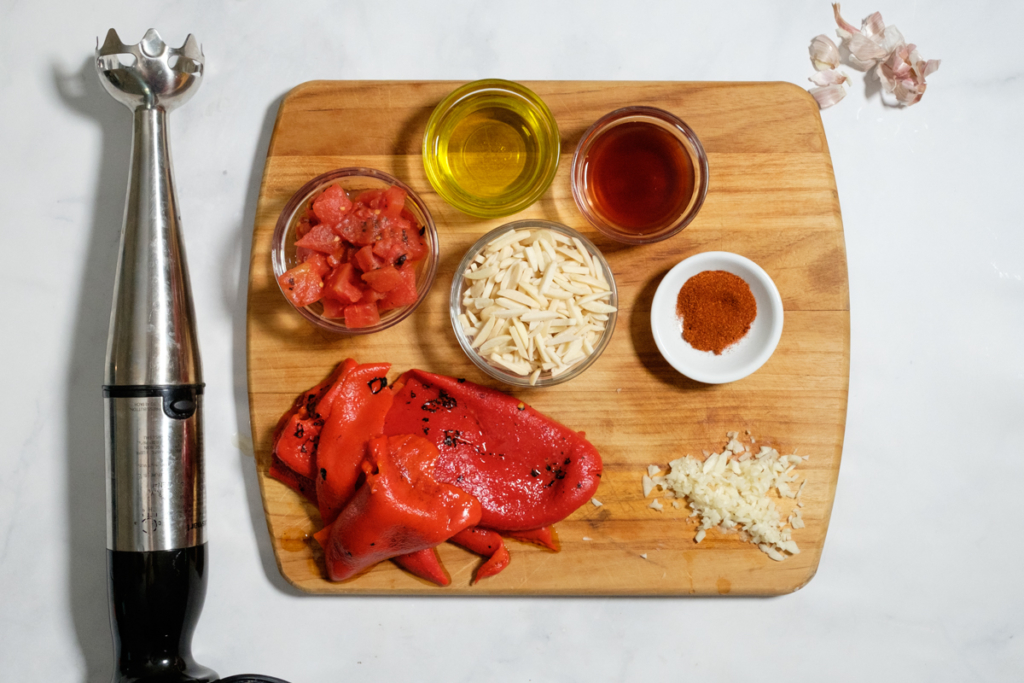 1) Toast the slivered almonds in a skillet over medium heat until lightly browned and fragrant. Remove from the skillet and let cool.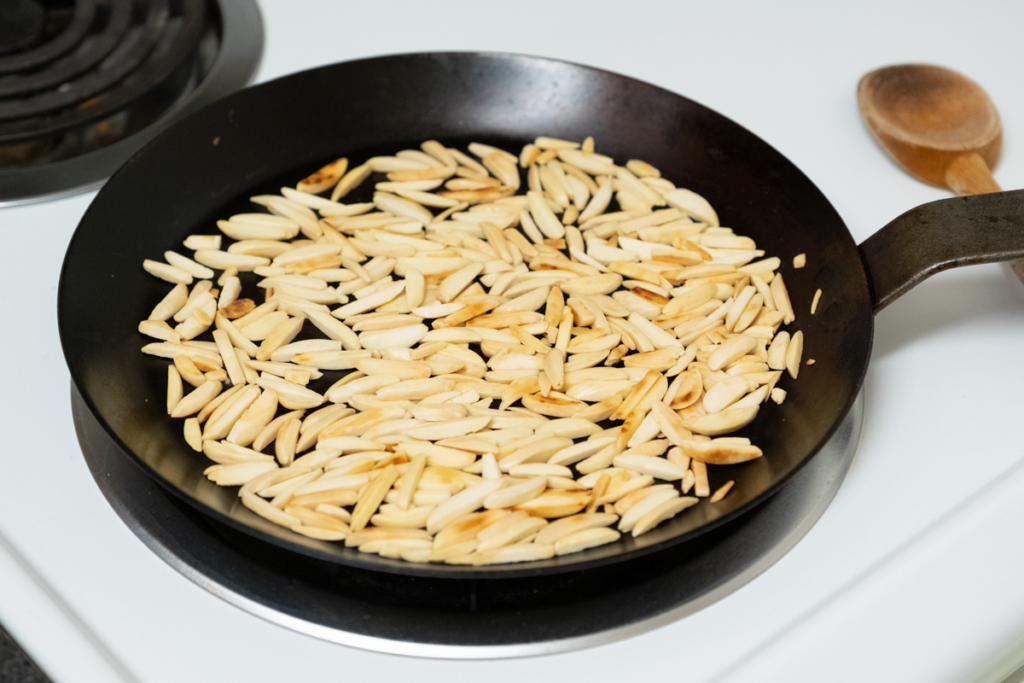 2) Combine minced garlic and the toasted almonds in a food processor or tall, narrow container to be used with an immersion blender. Pulse the garlic and almonds together until a chunky paste is formed, scraping down the sides as necessary.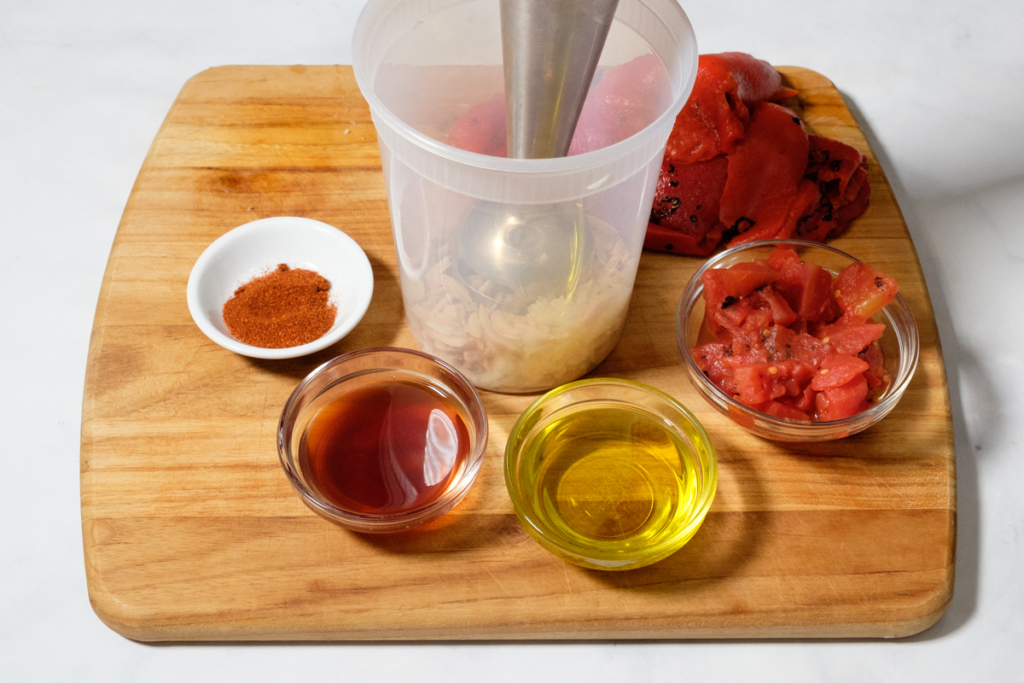 3) Add the roasted bell peppers, tomatoes, smoked paprika, vinegar and olive oil. Pulse until the sauce comes together. Romesco is usually a little chunky, so stop short of a smooth puree.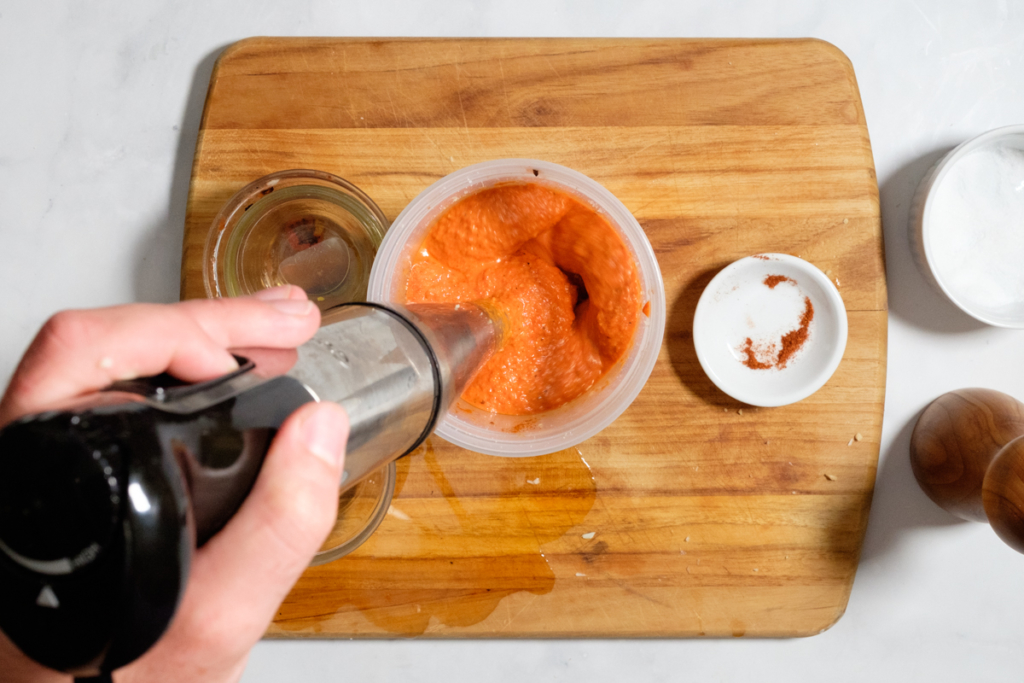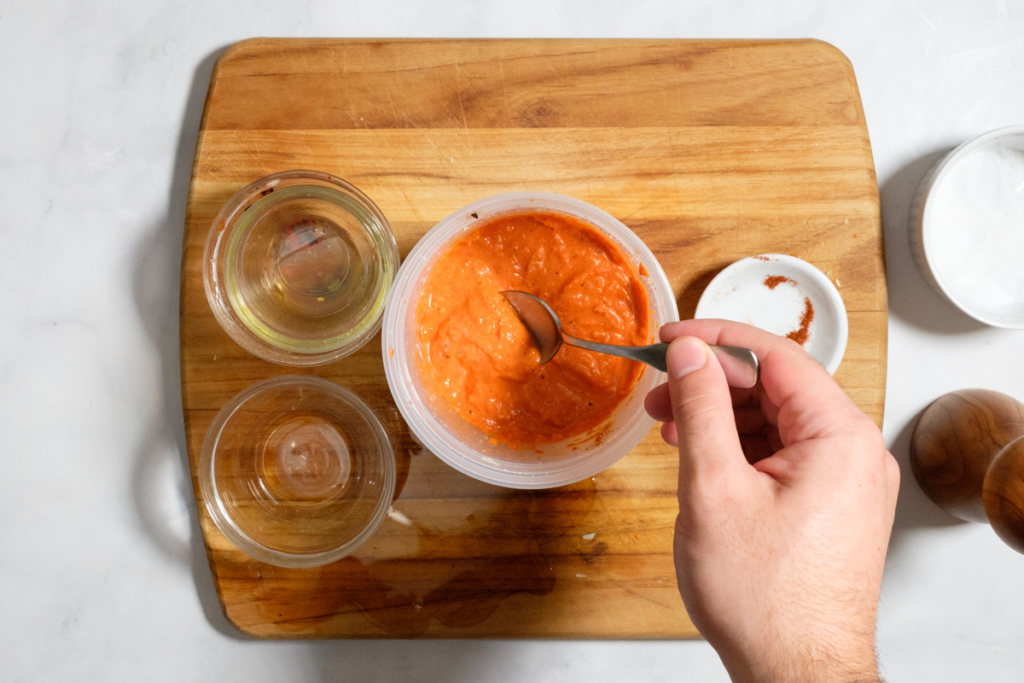 4) Season to taste with salt and pepper, and add more vinegar or oil to taste. Serve at room temperature.