This burrito bowl has it all! Tangy, spicy, and flavorful chicken, marinated with salsa verde, garlic, cumin, jalapeño, cilantro, and scallions, is slow cooked and shredded into tender-juicy chunks. The chicken is served atop white rice along with black beans, corn, tomatoes, and red onion. Feel free to add your own embellishments to customize your burrito bowl such as shredded cheese, hot sauce, sour cream, or additional salsa verde.
Note: This recipe requires Suvie 2.0 and the Suvie Starch Cooker. To make this recipe in Suvie 1.0, set the rice to cook for 15 minutes in Step 3.
Salsa Verde Chicken Burrito Bowl
Please always check your food to ensure your food has been cooked to safe serving temperatures. Please see our guide
here
for recommended FDA Time & Temperatures.
Servings: 4
Difficulty: 3 hours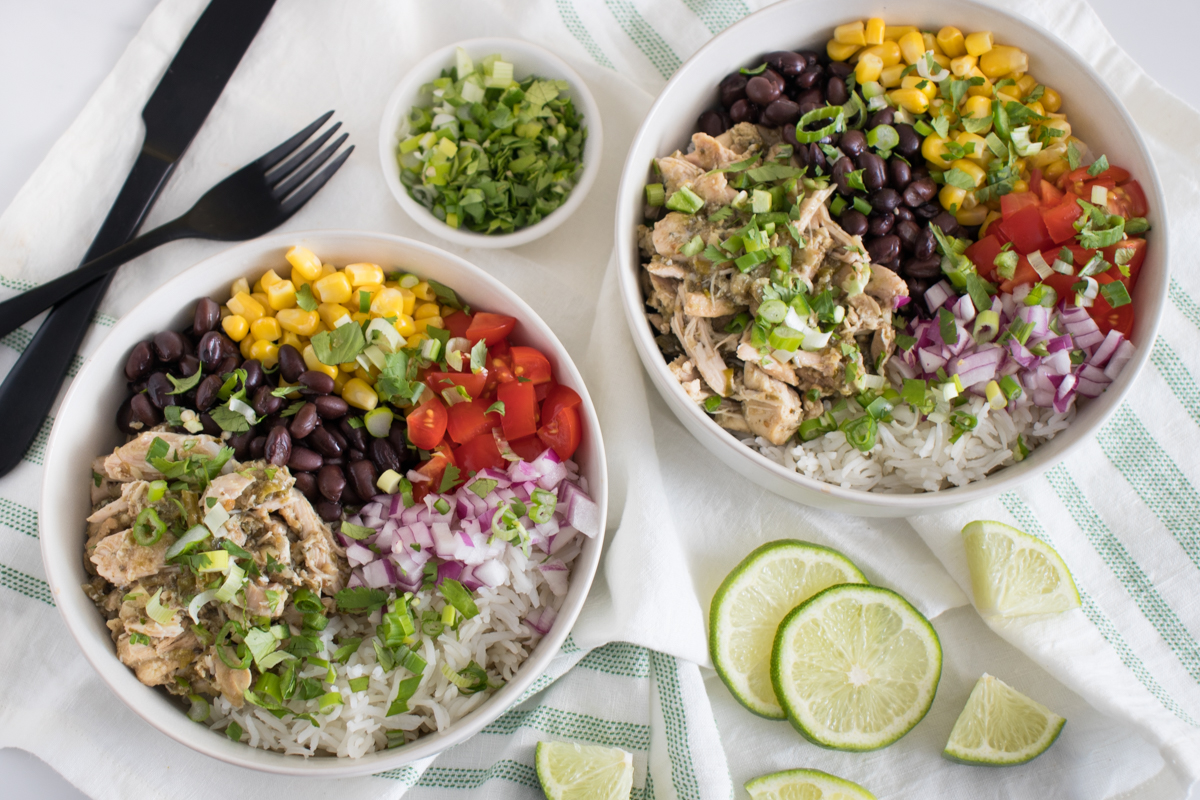 Ingredients
1 lb boneless, skinless chicken thighs
1 cup jarred salsa verde
4 garlic cloves, peeled and minced
1 tsp ground cumin
1 jalapeño, seeded and minced
1 cup chopped cilantro
½ cup chopped scallions
2 tbsp olive oil
1 cup white rice
1 cup black beans
1 cup corn kernels
1 cup diced tomatoes
¼ cup diced red onion
1 lime, cut into wedges
Directions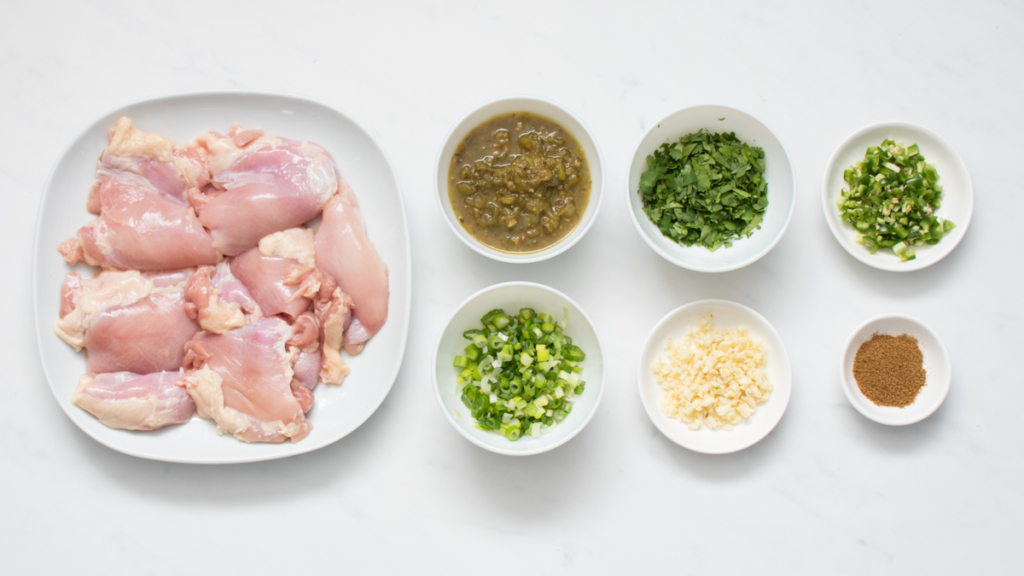 1) In a large bowl, add chicken thighs, salsa verde, garlic, and cumin, tossing to coat. Sprinkle half of the jalapeño, cilantro, and scallions over the chicken (reserving the remaining for garnish) and toss to combine.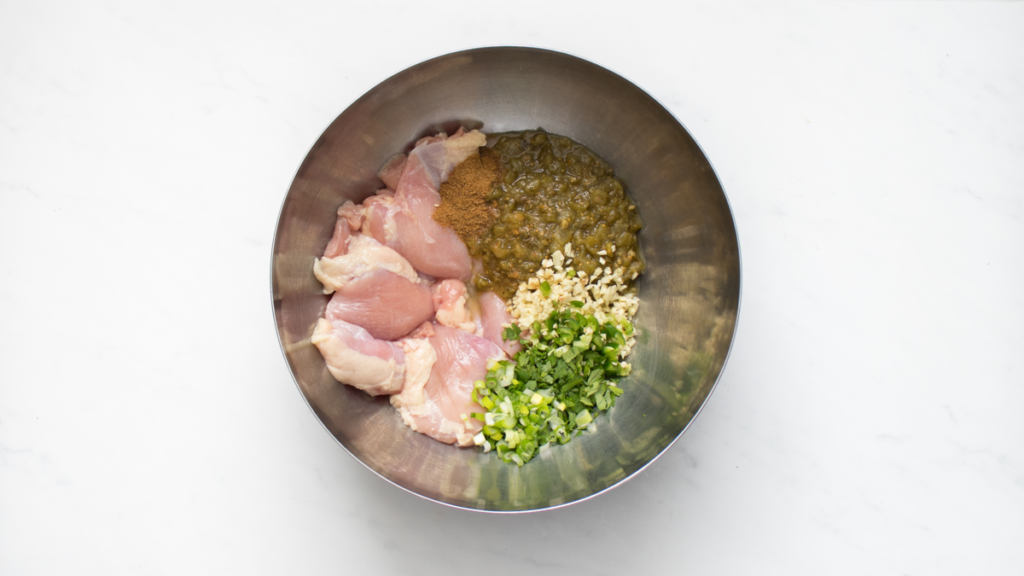 2) Drizzle two Suvie pans with olive oil. Divide chicken and marinade between the two pans, then place the pans in Suvie. Enter settings below.
3) Place the rice in the Suvie rice pot (black handles) and insert into Suvie Starch Cooker, ensuring pot is centered on the hot plate. Fill reservoir, input settings, and cook now or schedule.
Suvie Starch Cooker Settings
Rice, Regular, 1 cup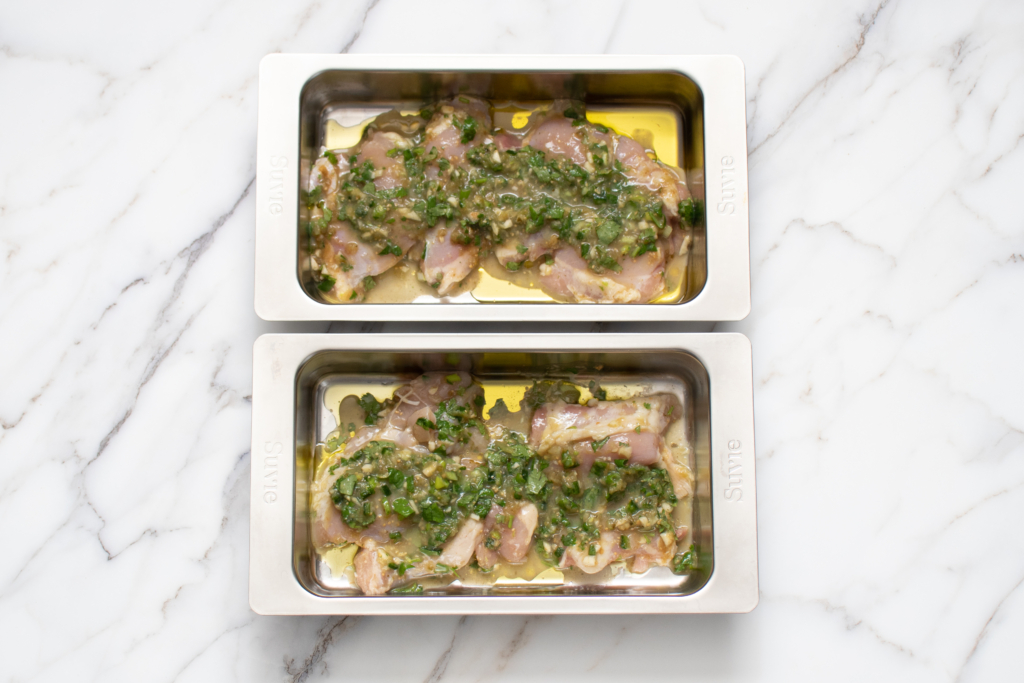 Suvie Cook Settings
Bottom Zone: Slow Cook on High, 2 hours
Top Zone: Slow Cook on High, 2 hours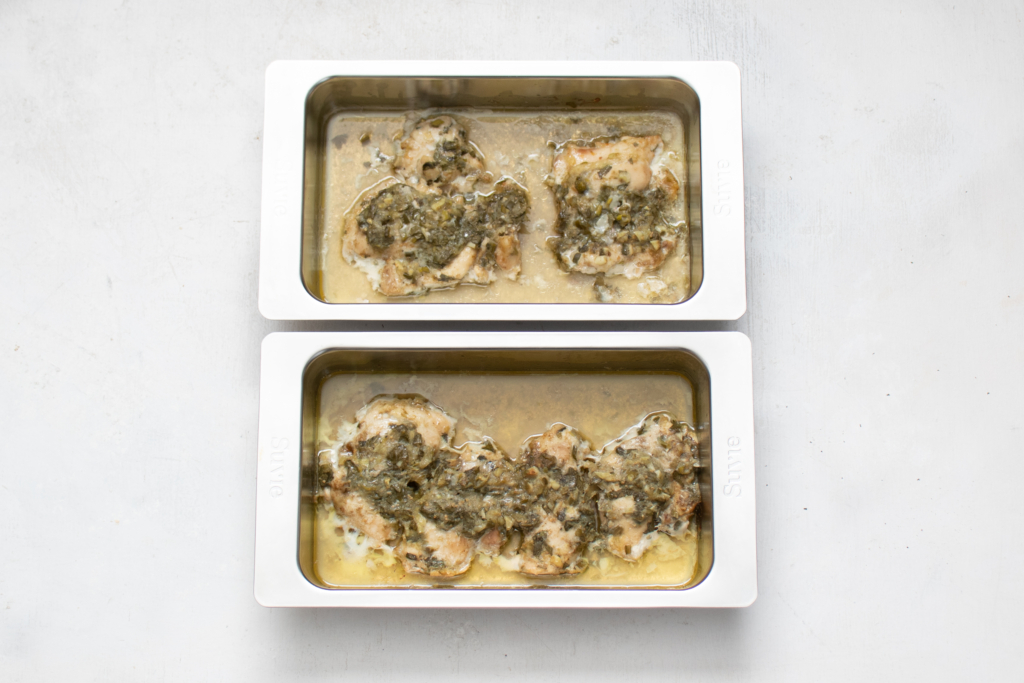 4) After the cook, remove pans from your Suvie. Transfer the chicken and pan juices to a large bowl and use forks to shred into bite-sized pieces. Season to taste with salt and pepper.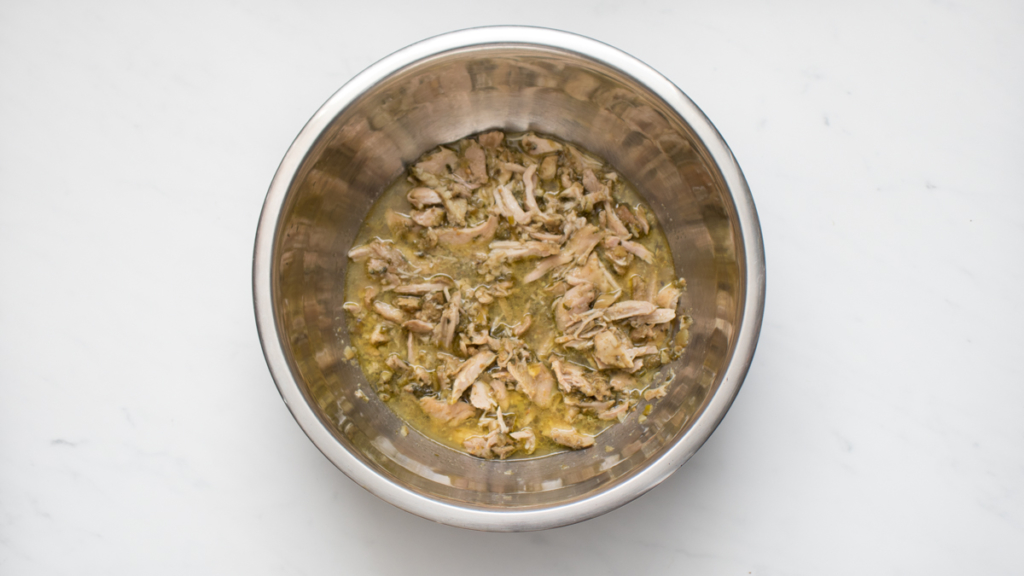 5) Fluff rice with a fork and divide between 4 bowls. Top the rice with chicken, black beans, corn, tomatoes, and onion. Drizzle the bowls with pan juices and sprinkle with reserved cilantro, scallions, and jalapeño. Serve lime wedges on the side.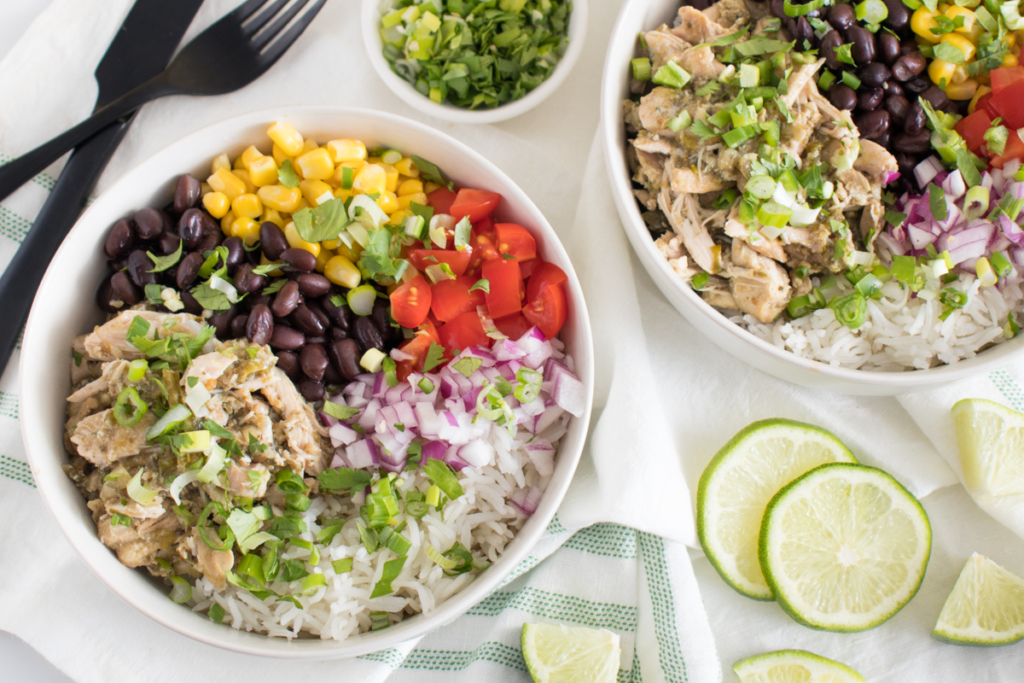 Nutrition
Nutritional Information per serving (4 servings per recipe): Calories 671, Total Fat 17g, Total Carbohydrates 81g, Total Sodium 1116mg, Total Protein 49g