The sausage, egg, and cheese sandwich is a breakfast classic. It's the ideal on-the-go sammy or a nice entree for a Sunday brunch. If you're into meal prep, this recipe is for you because you'll have five portions ready for your busy week (plus one to eat right away). You can also fling these to kids on the go or sit down with some friends for a well-made sandwich and cup of coffee. While Suvie can't find that missing book report or coordinate outfits for picture day, it can be ready with an egg sandwich that will make at least the breakfast part of your morning a whole lot easier.
Note: If you would like, add 1-2 tsps homemade Breakfast Sausage Seasoning to add even more flavor to this delicious meal.
Note: If you would like to schedule this cook and do not want to wait for the broiler to cool before refrigerating, sauté the breakfast sausage and vegetable oil together in a large skillet over medium heat for 10 minutes or until cooked through, instead of broiling.
Sausage, Egg, and Cheese Breakfast Sandwich
Please always check your food to ensure your food has been cooked to safe serving temperatures. Please see our guide
here
for recommended FDA Time & Temperatures.
Servings: 6
Difficulty: 2 hours, 15 minutes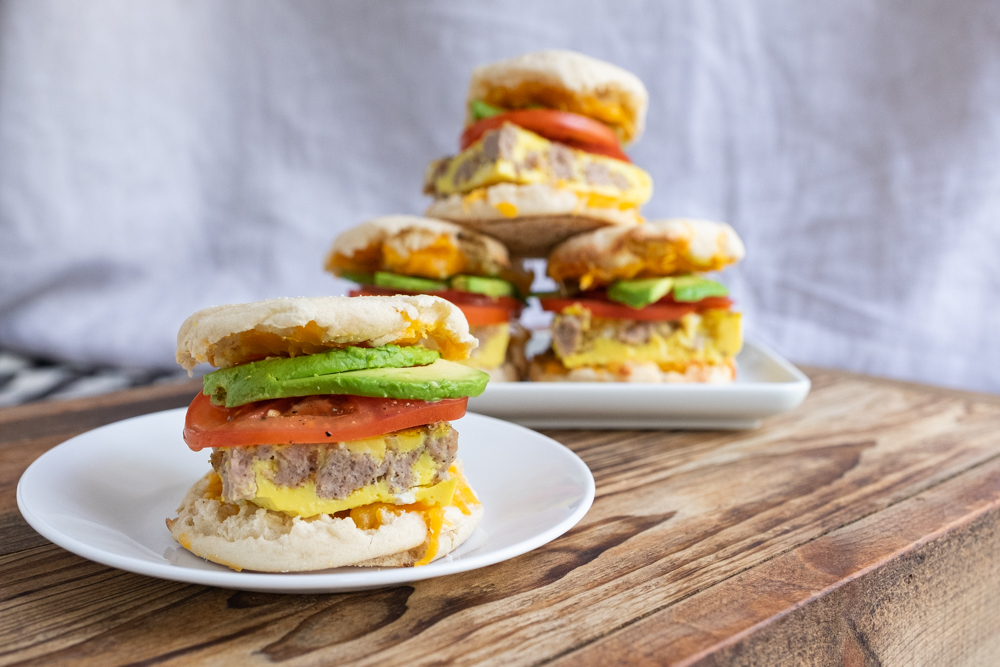 Ingredients
1 lb breakfast sausage, crumbles or patties (remove any casing)
8 eggs
1 tsp salt
½ tsp ground black pepper
6 English muffins (warmed)
1 cup shredded sharp cheddar cheese
2 tomatoes (optional)
1 avocado (optional)
Directions
Spray a Suvie pan with vegetable oil. Break the sausage up into crumbles and put into Suvie pan.
Broil for 10 minutes or longer until sausage is browned, flipping once during the broil. After the broil, drain any excess liquid in Suvie pan.
Break eggs into a large bowl. Add salt and pepper and whisk until combined.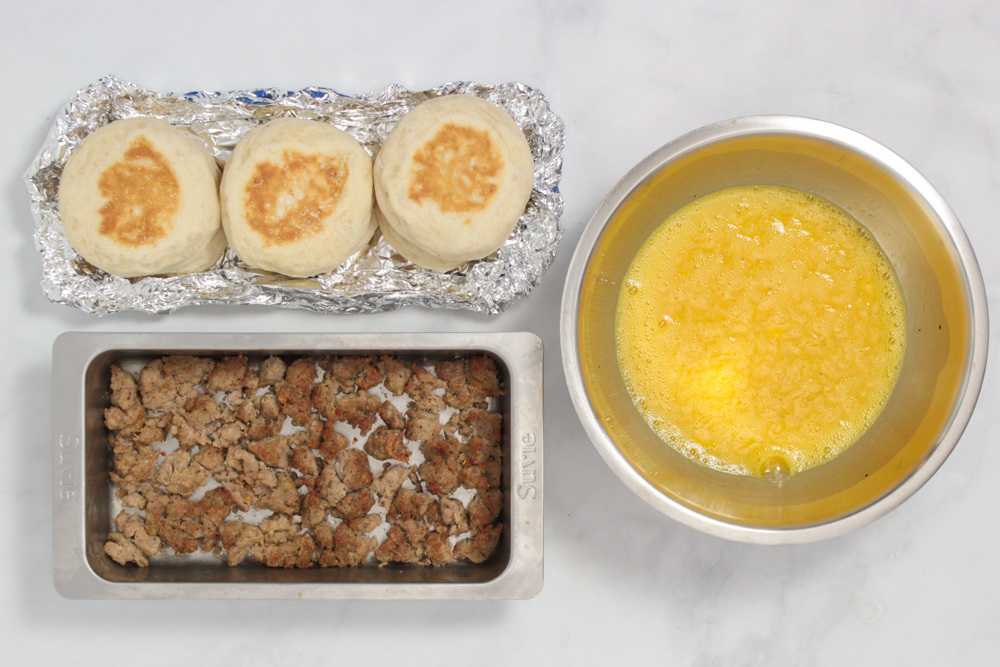 Pour eggs over sausage.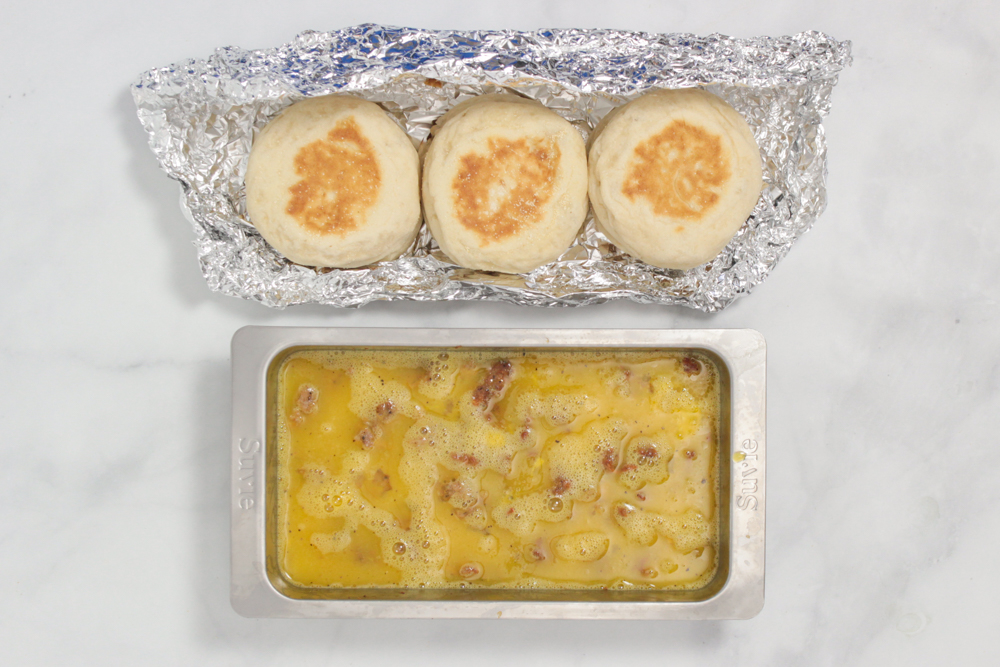 Insert pan into your Suvie, input settings, and cook now or schedule.
Suvie Cook Settings
Bottom Zone: Slow Cook High for 1 hour
After the cook is finished, remove egg pan from Suvie. Split the warmed muffins in half and arrange in two Suvie pans (you might not be able to fit all six in the pans at once). Sprinkle cheddar cheese over each half of the muffins.
Broil muffins in your Suvie for 5-7 minutes until cheese the melty.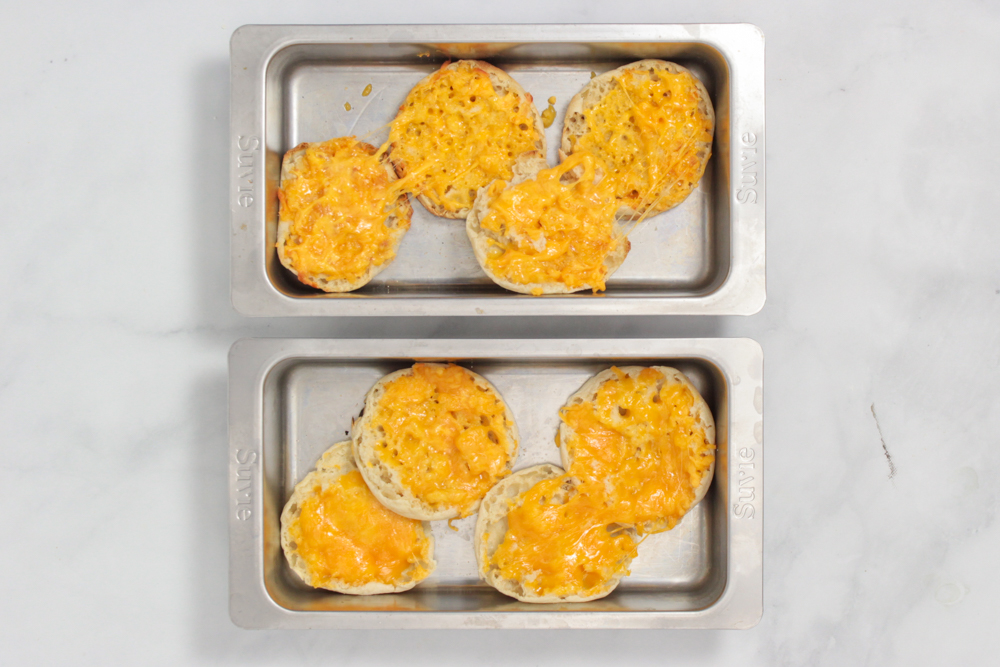 During the broil, cut tomato and avocado into thin slices. Cut the sausage and egg casserole into six pieces. After the cheese is melted, place a piece of sausage and egg in between each muffin half and top with tomato and avocado slices. Optional: add hot sauce, ketchup or any other egg condiment to taste. Enjoy!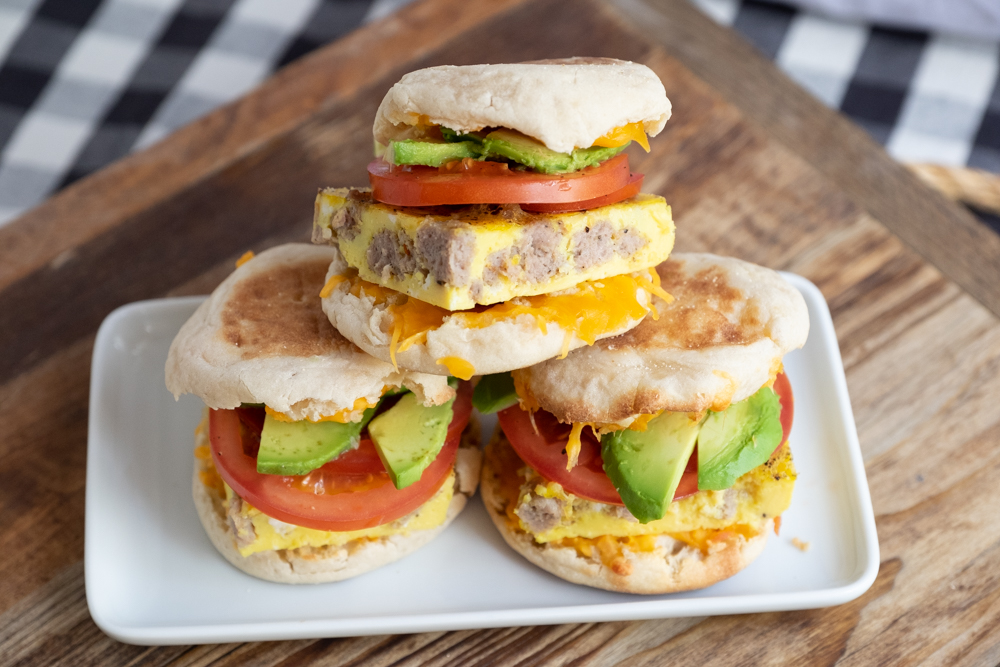 Note: If you would like to make this recipe in Suvie 1.0, insert pan into the top zone of Suvie, fill reservoir, and set to Slow Cook on High for 1 hour.
Coffee Pairing
Eggs and coffee is a perfect pairing regardless of which brew you choose. But if you're struggling to pick one we recommend either Hawaiian Kona or Jamaican Blue Mountain.