Jamón Serrano is the name of the most popular variety of Spanish ham. In Spain ham is not just food, it's more important than religion or soccer: it's about life. Rather than cooking the ham, Jamón (Spanish for ham) is made by dry-curing pork leg and serving it as an appetizer with other deli meats, sausages, and cheeses.
History of Serrano Ham
The art of producing ham stretches back over 2,000 years to the time when the Roman Empire ruled much of the continent. Serrano ham was a luxury even to the Romans' cosmopolitan palates.
To make serrano ham, the ham legs are first coated with sea salt. After that, they are cleaned and hung in ventilated drying barns. The mountain air, also known as the "sierra" (serrano), promotes slow aging of the meat. This technique generates dry cured Serrano hams after roughly one year.
Appearance Of Serrano Ham
Serrano ham is smooth and has a consistent marbling of muscle and fat. The soft meat has a pink color with white edges. Pork fat is at least ½ and inch thick and covers the broadest section of the ham, sometimes referred to as the cushion. The fat has a yellowish-white hue to it that changes depending on the pig's diet.
Flavor Of Serrano Ham
Cured ham has a delicate texture and a slightly barbequed taste. Molds on the surface give it an earthy flavor. Because of the lactic bacteria, it has a salty, fatty, and somewhat acidic and sour flavor. In your mouth, a delicious ham will melt.
Culinary Benefits
The mild meat quickly absorbs the taste of any glaze you use to garnish it. Fresh ham has a flavor comparable to pork loin, but dry-aged regional ham is saltier and chewier in texture.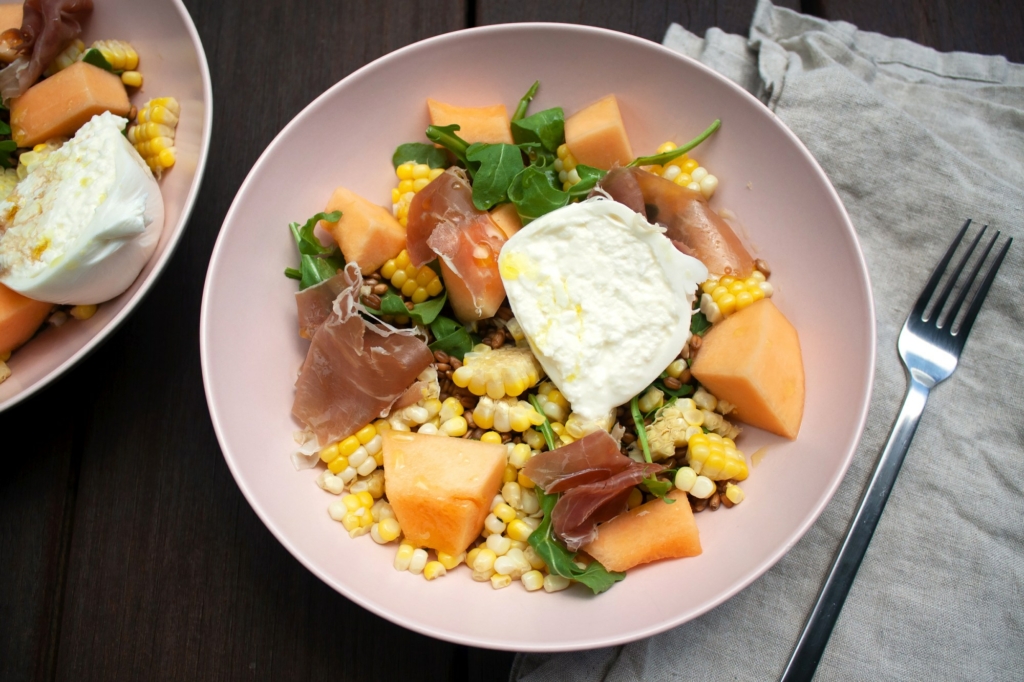 Try our recipe for Melon and Corn Salad, which features serrano ham for a light summer salad. This salad is creamy, crispy, salty, rich, and the ideal embodiment of summer's harvest, with raw and meaty flavors of melons, corn, mozzarella, and serrano ham.
Looking for something lavish but found in the convenience of your home pantry? Take a look at our recipe for Chicken Cordon Bleu. This classic meal uses basic ingredients that can easily be swapped based on what you have on hand from prosciutto to coppa to serrano ham.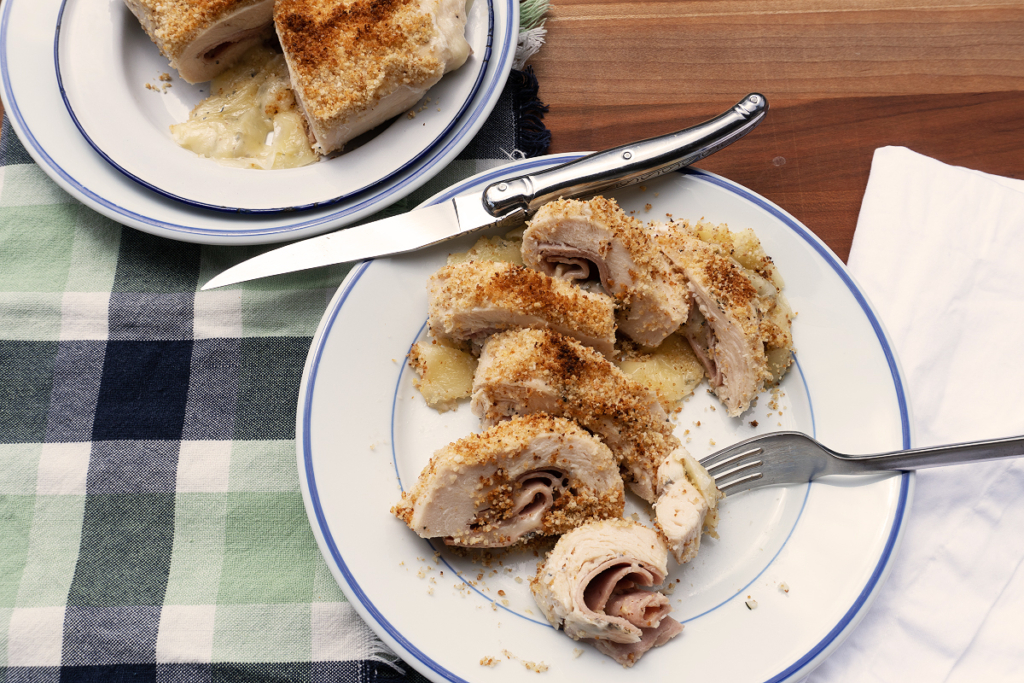 Are you a huge fan of Japanese cuisine? We've got you covered with our Japanese Potato Salad, which can be infused with a taste of Spain. Switch the deli ham with the elegant Serrano ham and try this creamy, half-cooked, half-raw salad for a cool and creamy side to your next meal.
How to Store Serrano Ham?
Keep your serrano ham in a cold, dry, and well-ventilated area. It's preferable to consume your ham within 2 to 3 months after you've begun slicing it.
After slicing, cover the cut portion with plastic wrap or the fat layer to keep the ham fresh, moist, and flavorful. It would be much better if you rubbed some olive oil over the uncovered meat before covering it.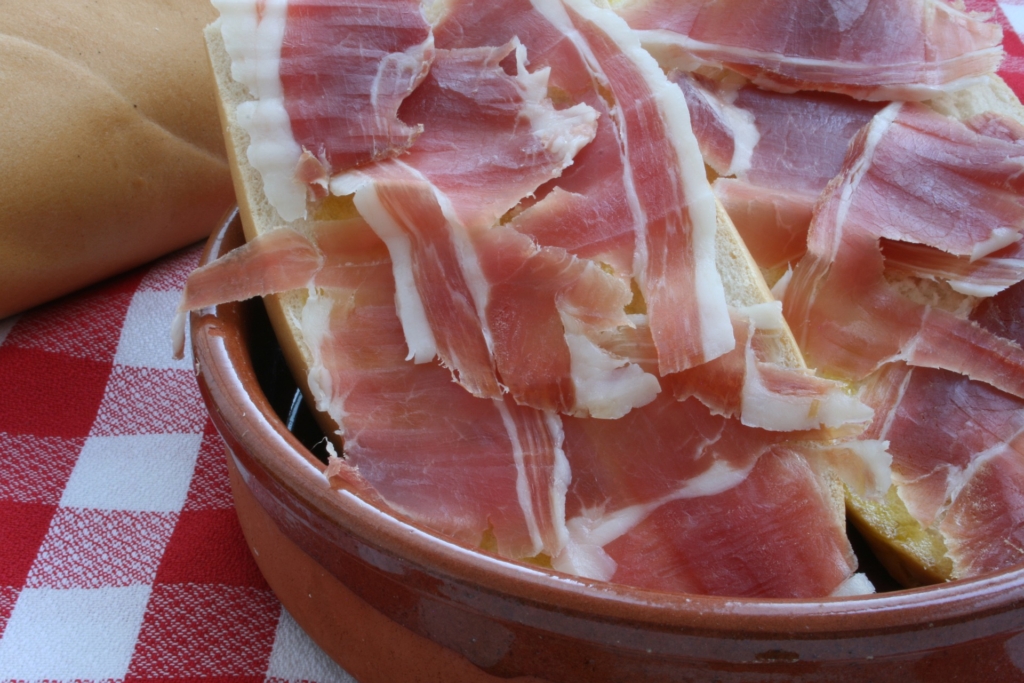 Feature Image: Miguel Muñoz Hierro from Pixabay