The one drawback with pulled pork is that it takes a long time to get to that tender, melt in your mouth texture. Plus, if you're using a slow cooker or pressure cooker you still have to figure out what sides to make. This recipe uses a little of the spice mix from the pork rub to season black beans, and while you're waiting for Suvie to finish cooking we whip up a super simple coleslaw. If you'd like to add a starch to this meal you can always add some rice to the starch pan and make a little extra of the spice rub to season it with.
Pulled Pork with Beans and Coleslaw
Please always check your food to ensure your food has been cooked to safe serving temperatures. Please see our guide
here
for recommended FDA Time & Temperatures.
Servings: 4
Difficulty: 9 hours and 30 minutes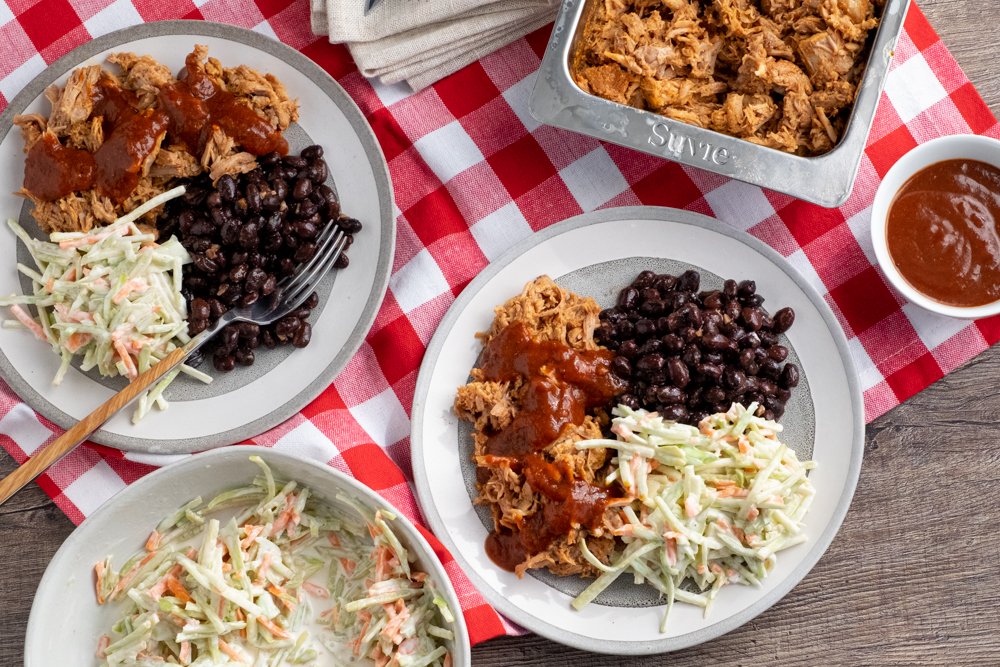 Ingredients
2 cans (15.5 oz) black beans
3 cloves garlic, minced
1 tbsp mustard powder
1 tbsp garlic powder
2 tbsp chili powder
2 lbs pork shoulder, cubed
¼ cup ketchup
¼ cup cider vinegar
10 oz broccoli slaw
1 lemon
⅓ cup mayo
1 jar of your favorite BBQ sauce
Directions
Add minced garlic, 1 can of rinsed black beans, and 1 can of black beans with its liquid to a Suvie pan. Combine the mustard powder, garlic powder, and chili powder. Add 1 tbsp spice mix to the black beans, stir to combine and season with salt and pepper . In another Suvie pan, add remaining spice mix to the pork, season well with salt, and toss to coat.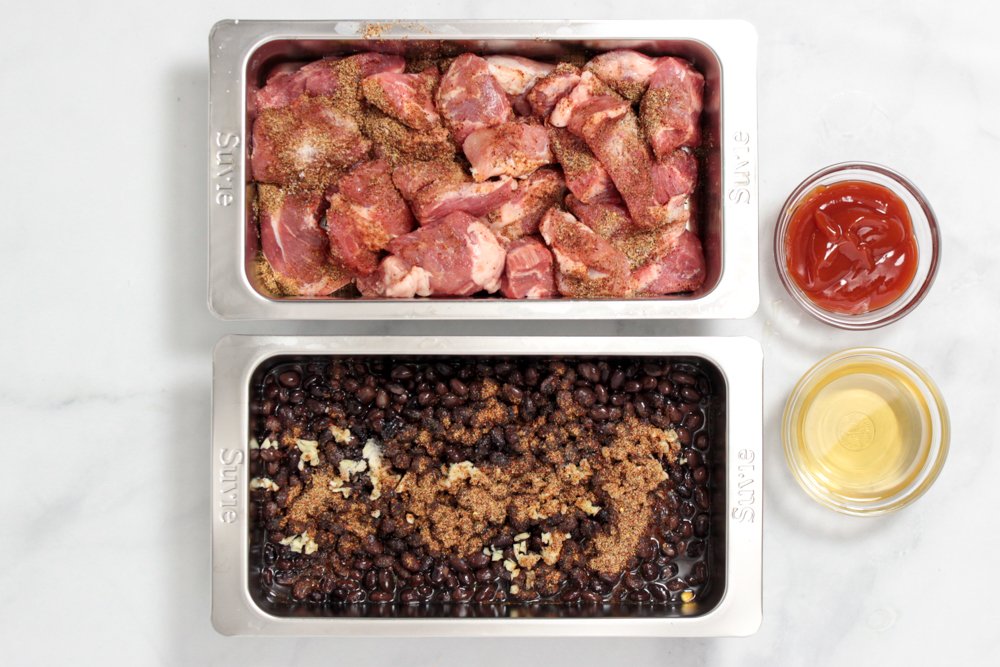 2) Stir the ketchup and cider vinegar into the pork until combined.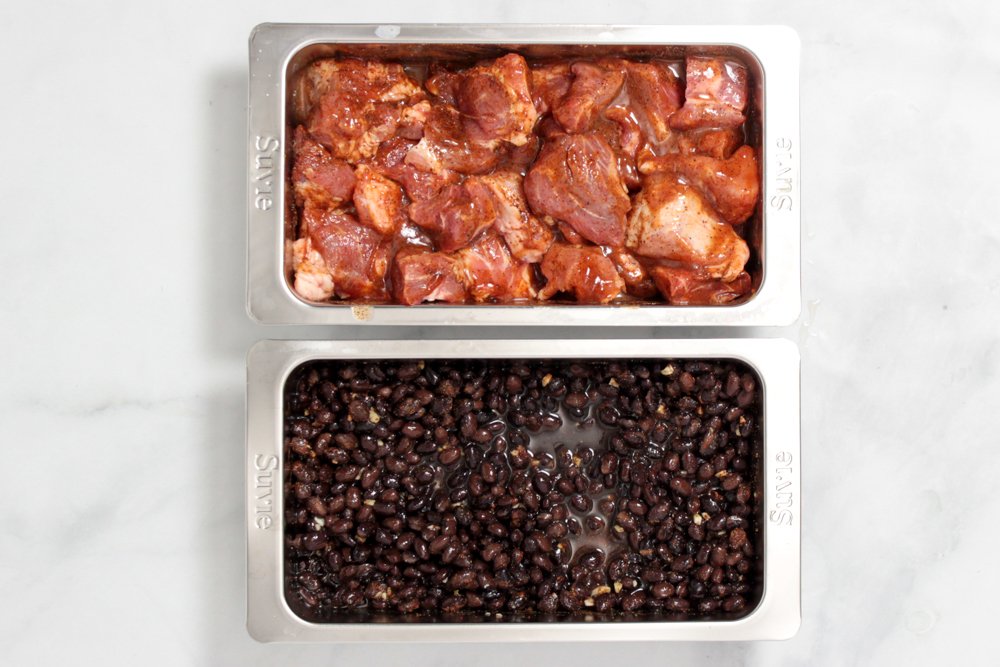 3) Place the black beans in the bottom zone of Suvie and pork in the top zone. Enter cook settings and cook now or schedule.
Suvie Cook Settings
Bottom Zone: Slow Cook Low, 8 hours
Top Zone: Slow Cook Low, 8 hours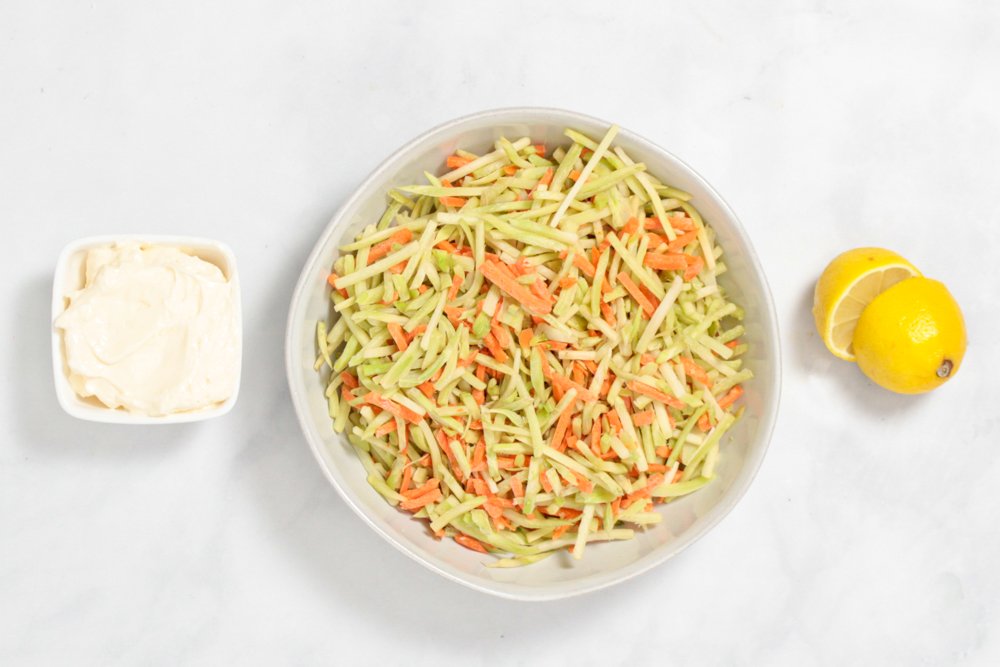 4) During the cook prepare the coleslaw. Combine the broccoli slaw mix with the mayonnaise and juice from one lemon. Season well with salt (and a little sugar if you like) and stir to combine. Store in the fridge until ready to eat.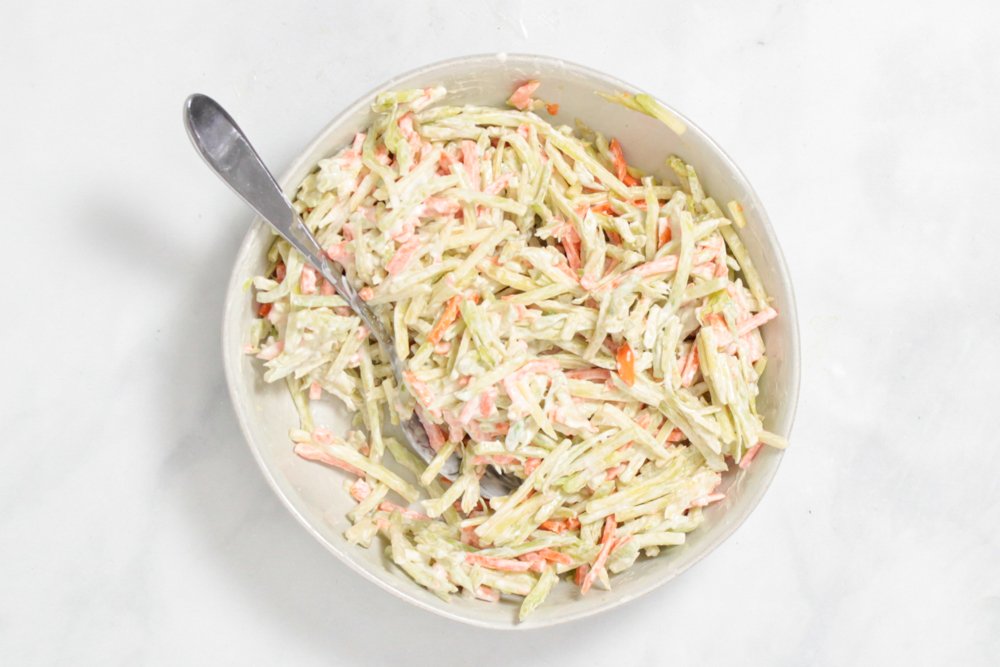 5) After the cook, remove the pork and beans from Suvie.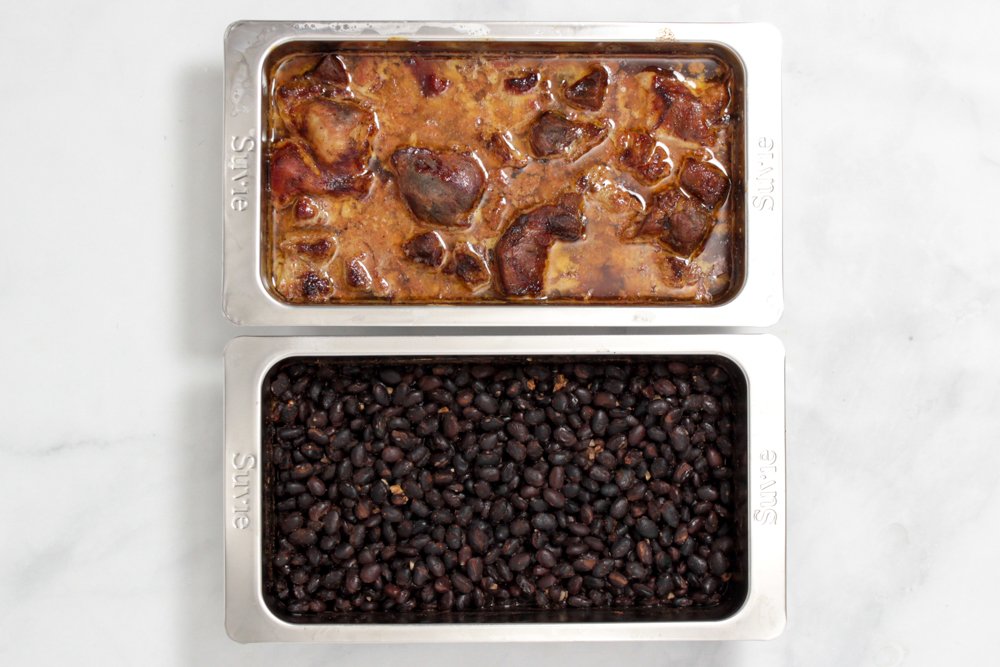 6) Drain the liquid from the pork into a bowl and set aside. Pull apart the pork with two forks until it's well shredded, then add ¼ – ½ cup of the pork liquid back to the shredded pork.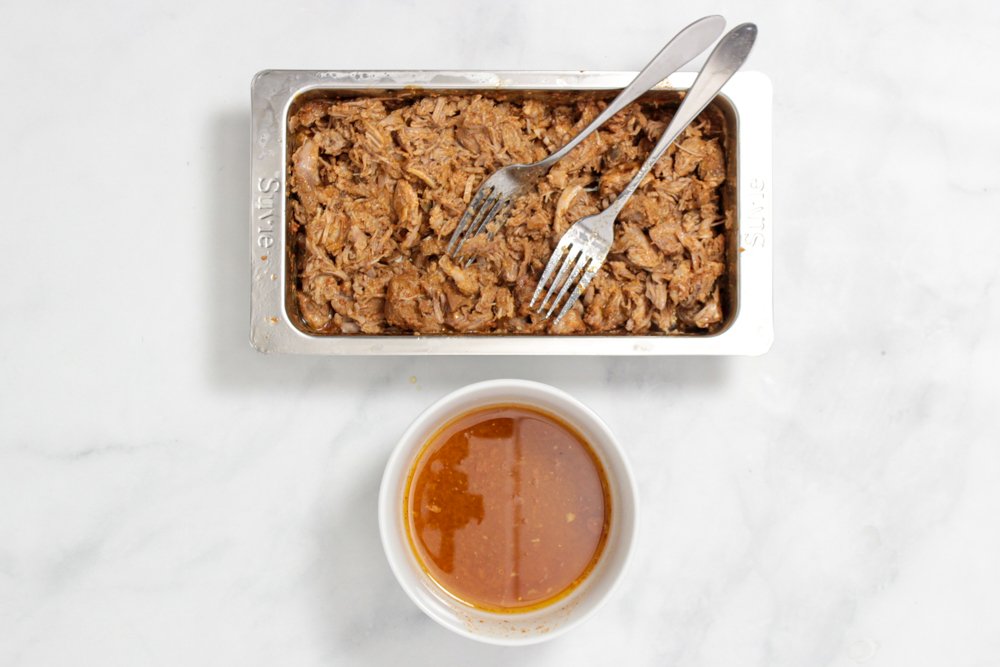 7) Divide the coleslaw, beans, and pulled pork between plates. Serve with your favorite BBQ sauce and enjoy!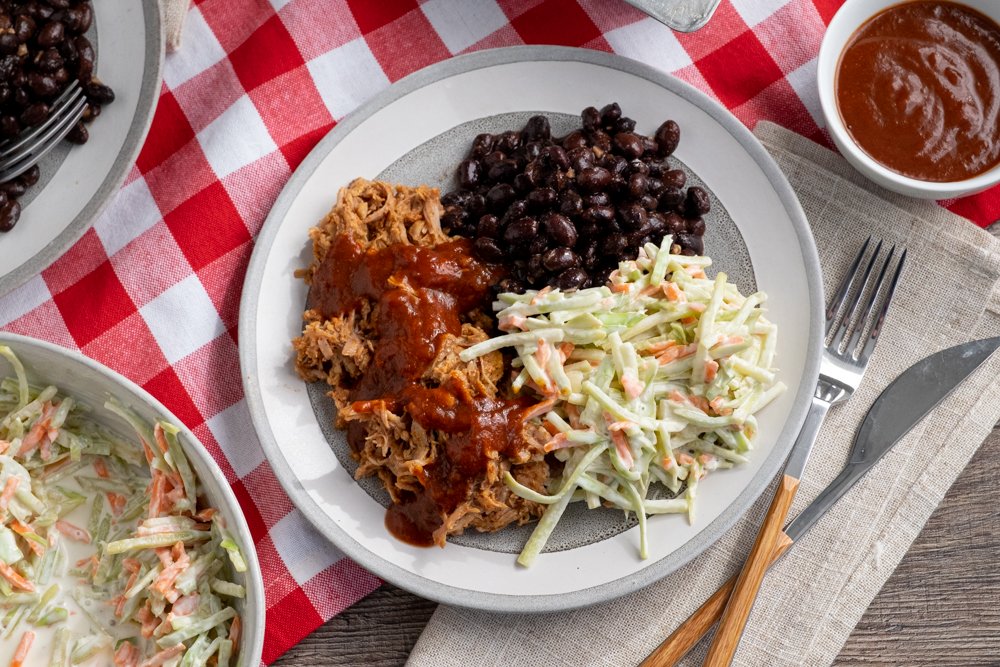 Wine Pairing
Pork works when paired with both red and white wines so try pairing this dish with a good quality bottle of Saignée Rosé.