This classic comfort recipe has family meal appeal. Pork tenderloin is rubbed in a savory blend of garlic powder, smoked paprika, salt, and pepper. The pork is nestled into a bed of sliced onions before roasting and broiling, letting all those flavorful drippings season the onions throughout the cooking process. The onions are then used to make the "smother" sauce: a simple creamy gravy. The green beans join the pork tenderloin in the Suvie for broiling, blistering and caramelizing in butter for a uniquely tasty side dish.
Smothered Pork Tenderloin with Blistered Green Beans
Please always check your food to ensure your food has been cooked to safe serving temperatures. Please see our guide
here
for recommended FDA Time & Temperatures.
Servings: 4
Difficulty: 30 minutes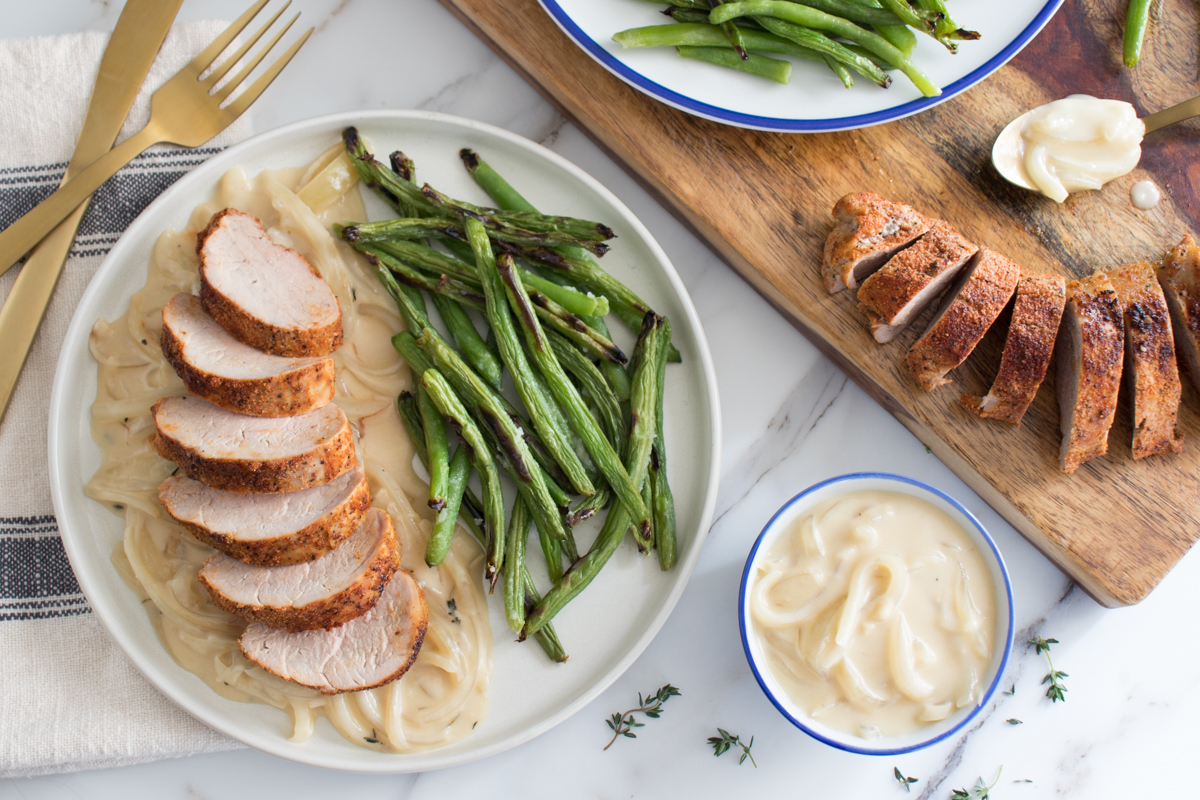 Ingredients
2 cups sliced yellow onions
2 tbsp butter, cut into 4 pats
½ tsp fresh thyme
1 ½ lbs pork tenderloin
1 tsp garlic powder
1 tsp smoked paprika
6 oz fresh green beans, trimmed
1 ½ tbsp all purpose flour
1 cup chicken broth
¼ cup heavy cream
Directions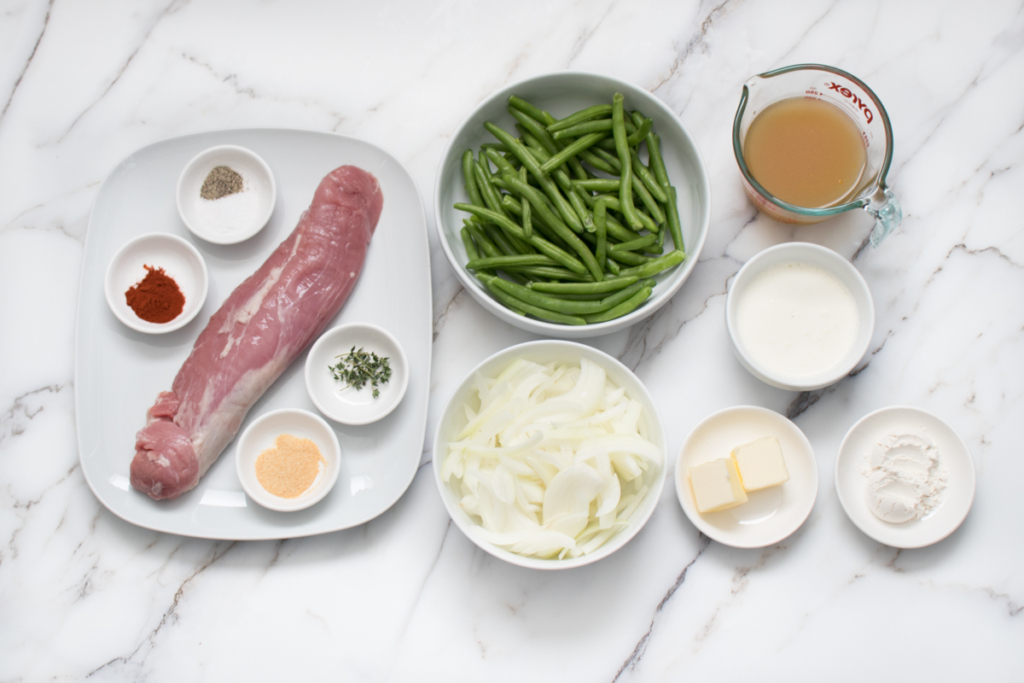 1) Spread 2 cups sliced onions in a Suvie pan, top with 2 pats of butter, and ½ tsp thyme. Pat 1 ½ lbs pork tenderloin dry with paper towels. Season pork with 1 tsp garlic powder, 1 tsp smoked paprika, ½ tsp salt, and ¼ tsp black pepper, using your hands to rub the seasoning into the tenderloin. Nestle the pork into the onions. Place green beans in a second Suvie pan and top with the remaining 2 pats of butter.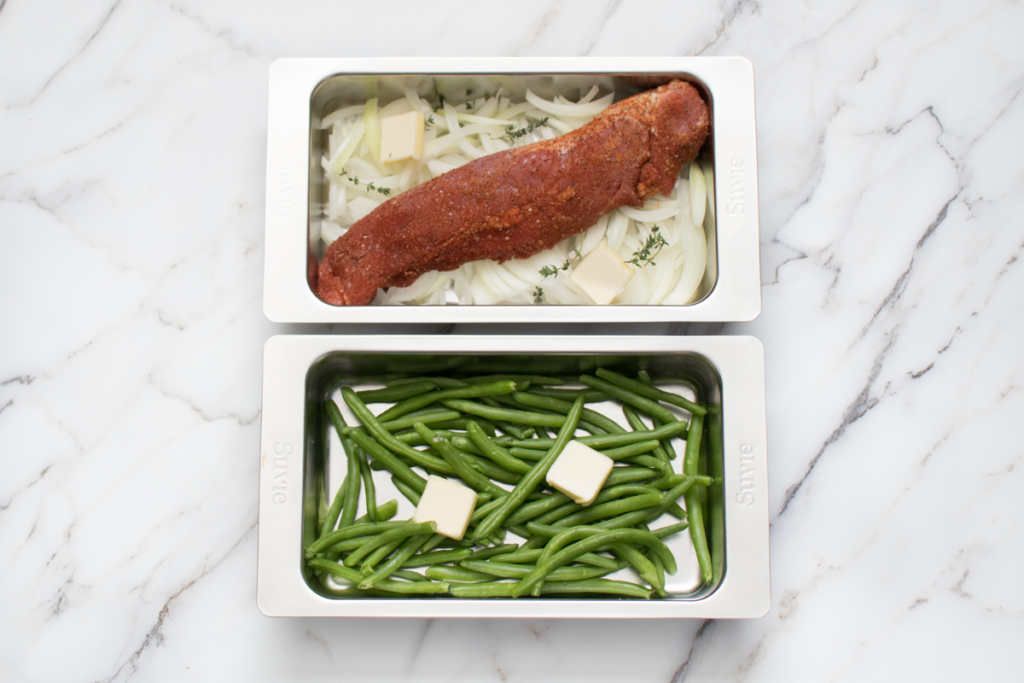 2) Place the pork in the top zone of your Suvie and place the green beans in the bottom zone. Input settings and cook now.
Suvie Cook Settings
Bottom Zone: Broil for 15 minutes
Top Zone: Roast at 400°F for 15 minutes
3) After the cook, broil the pork for 15 minutes, rotating pan halfway through (leave green beans in Suvie to keep warm). Remove pans from Suvie and transfer pork tenderloin to a cutting board to rest while you prepare the onion sauce.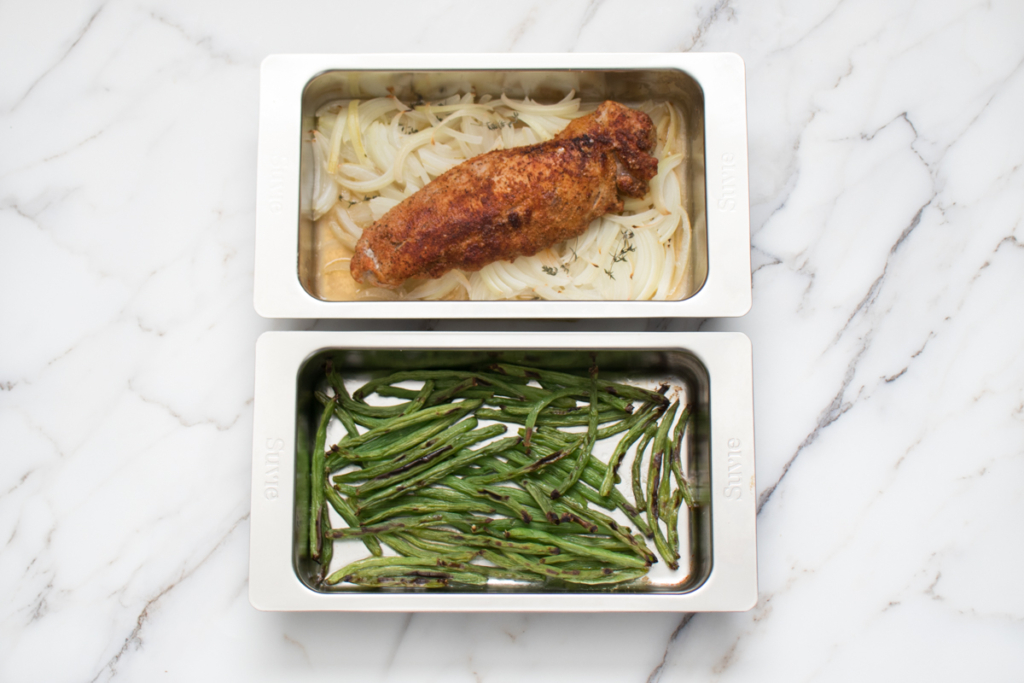 4) Transfer the onions and any pan drippings to a medium saucepan. Add 1 ½ tbsp flour and stir to coat. Heat the onions over medium heat, stirring frequently, and cook for 1 minute. Add 1 cup broth and ¼ cup heavy cream to the saucepan, stir to combine, and bring to a simmer. Simmer for 3-4 minutes, stirring occasionally, until the sauce has thickened. Season to taste with salt and pepper.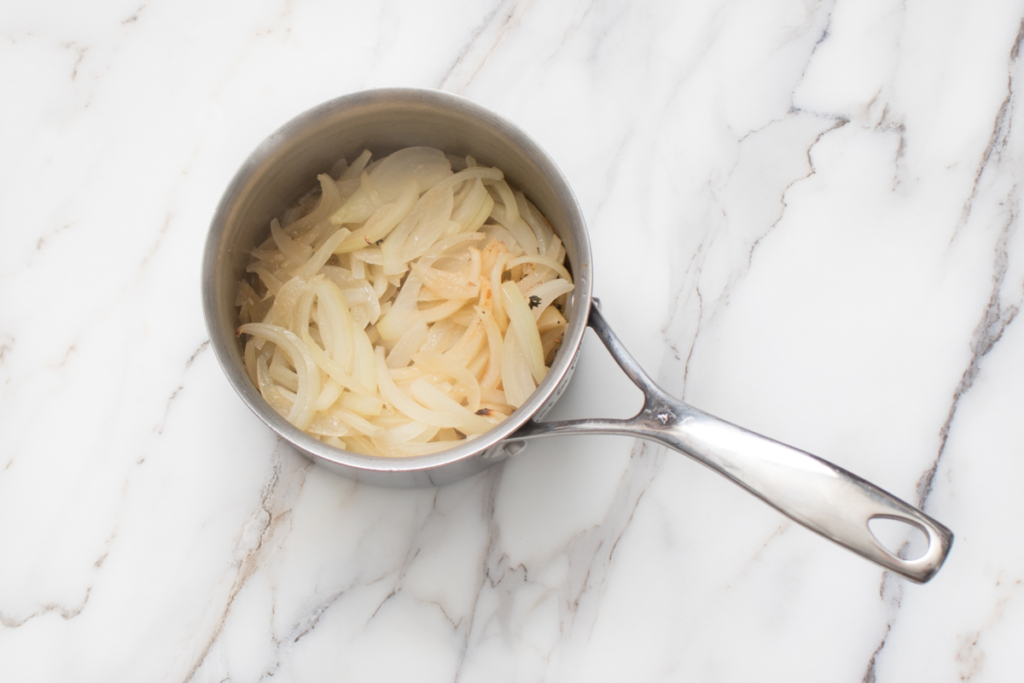 5) Divide onion sauce and green beans between 4 plates. Slice pork tenderloin into thin medallions and distribute between plates.
Nutrition
Nutritional Information per serving (4 servings per recipe): Calories 381, Total Fat 15g, Total Carbohydrates 12g, Total Sodium 937mg, Total Protein 47g.