Eating a bowl of steaming hot soup on a cold rainy day just makes you feel good both inside and out. But soup is more than a comfort food. Soup can be a healthy nutrient filled first course or a main meal and even help with weight loss and weight maintenance.
For starters including soup on a regular basis can help individuals to increase vegetable consumption. The USDA dietary guidelines recommend having five servings of fruits and vegetables daily but for many people this is a tough target to meet. Adding a cup of broth based vegetable soup such as minestrone to a meal plan is an easy way to add one or more servings of vegetables to your diet.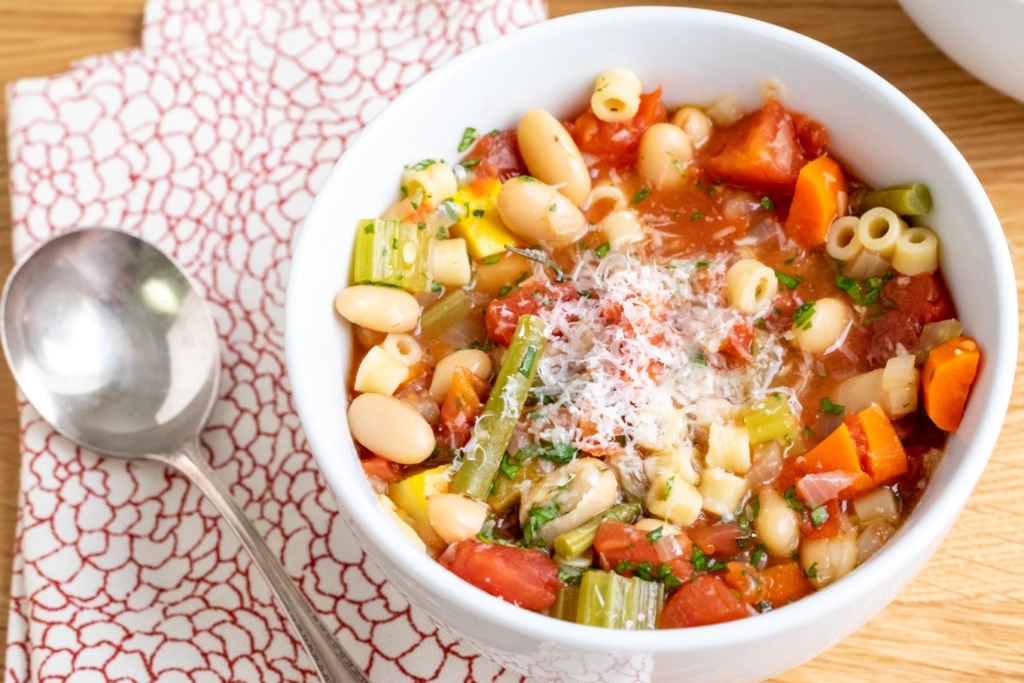 Researchers have found soup to provide several nutritional and health benefits. Zhu and Hollis reported in the British Journal of Nutrition April 2014 that soup consumption was associated with a better quality diet in US adults. Specifically, it was found that those individuals who included soup in their diet on a regular basis had a greater intake of vitamins and minerals, protein, fiber, and a decreased intake of dietary fat.
Soup has also been found to be beneficial for weight loss and weight maintenance. The large amount of liquid, vegetables, potatoes, or beans typically contained in soup can make it very filling but less energy dense (caloric) than many solid foods. In the journal Obesity Research June 2005, Rolls et. al. reported that subjects who ate soup twice a day as part of a low calorie diet had 50% more weight loss than those consuming the same number of calories as an energy dense snack food. The study authors concluded regularly consuming low energy dense foods that are filling, such as soup, can be an effective strategy for body weight management.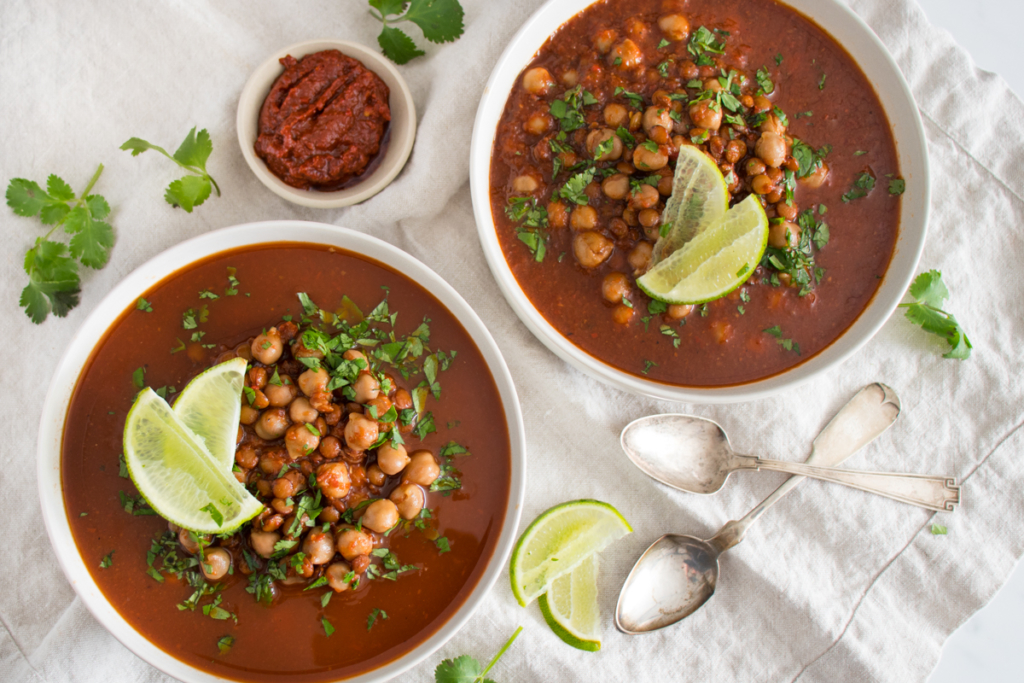 It is important when adding soup to your diet to choose the right soup for your health goals. If you are trying to lose or maintain weight keep in mind cream based soup can be high in calories and fat. For example, a cup of traditional clam chowder has approximately 200 calories and 10 grams of fat compared to around 90 calories and 0.8 grams of fat in a broth based vegetable soup. Additionally, canned soups can contain a lot of sodium and corn syrup so read the labels carefully if you are trying to avoid salt and sugar. Whenever possible homemade soups are the best option for soup consumption.
If you need some inspiration for soups to make check out the Suvie Blog for some of our favorite recipes.