This recipe for split pea and ham soup is as rich and delicious as the classic version, but requires less hands-on attention. A quick broil softens the vegetables and toasts the spices, giving the soup a deep smoky flavor and hearty texture. The split peas and ham are then slow cooked for over four hours. The long cooking time breaks down the peas and infuses the broth with savory pork flavor. This soup improves with time; if you would like to have leftovers you can easily double this recipe by dividing the ingredients between two Suvie pans.
Note: If you would like to schedule this meal, but do not want to wait for the broiler to cool before refrigerating, saute the ingredients in Step 1 in a medium skillet over medium heat until softened, about 6 minutes, instead of broiling in your Suvie. 
Split Pea and Ham Soup
Please always check your food to ensure your food has been cooked to safe serving temperatures. Please see our guide
here
for recommended FDA Time & Temperatures.
Servings: 2
Difficulty: 5 hours and 30 minutes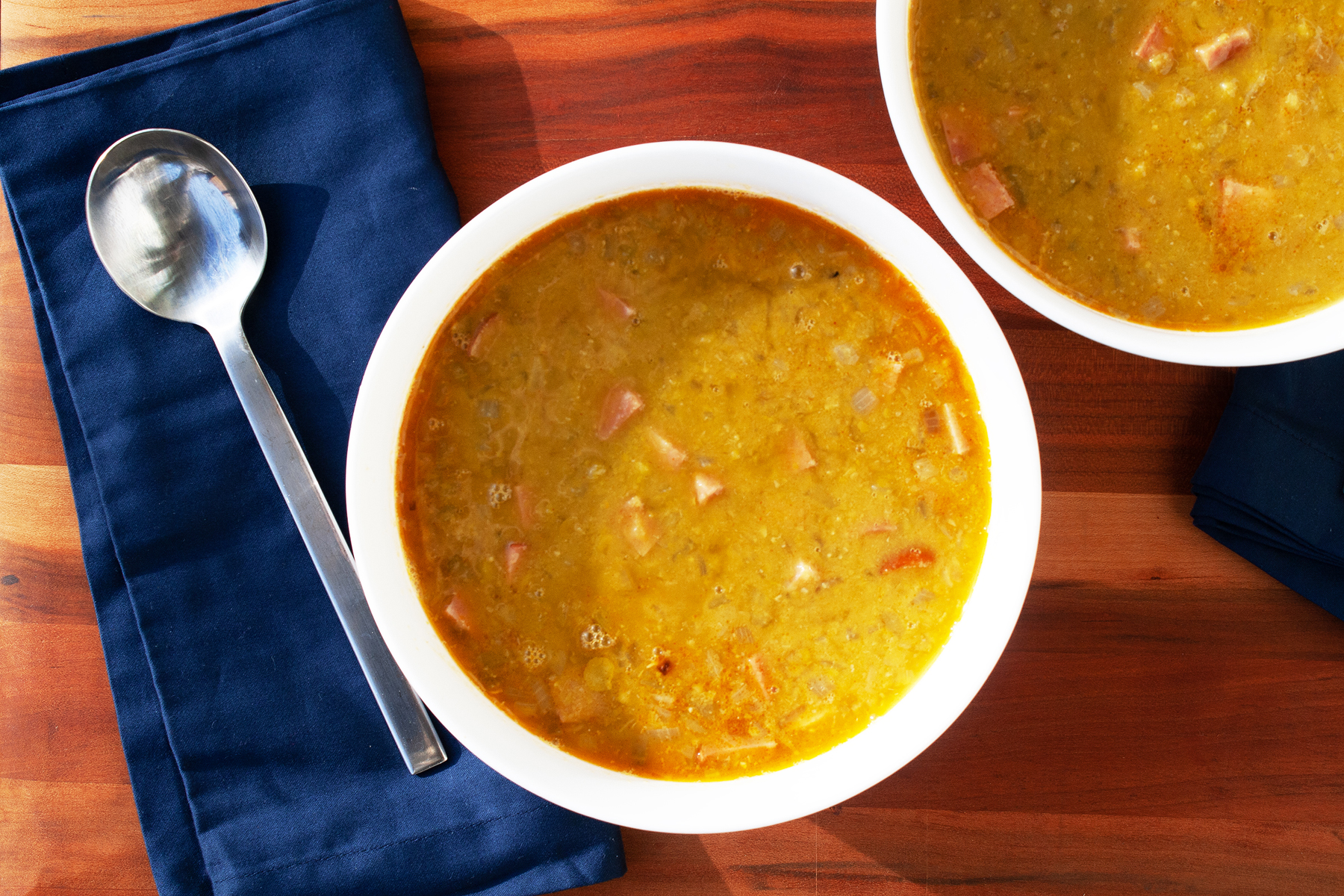 Ingredients
1 small onion, finely chopped
1 celery rib, minced
2 garlic cloves, minced
½ tsp smoked paprika
⅛ tsp cayenne pepper
1 tbsp olive oil
1 cup (8 oz) green split peas, rinsed
8 oz ham steak, cut into ½" pieces
2 cups water
Directions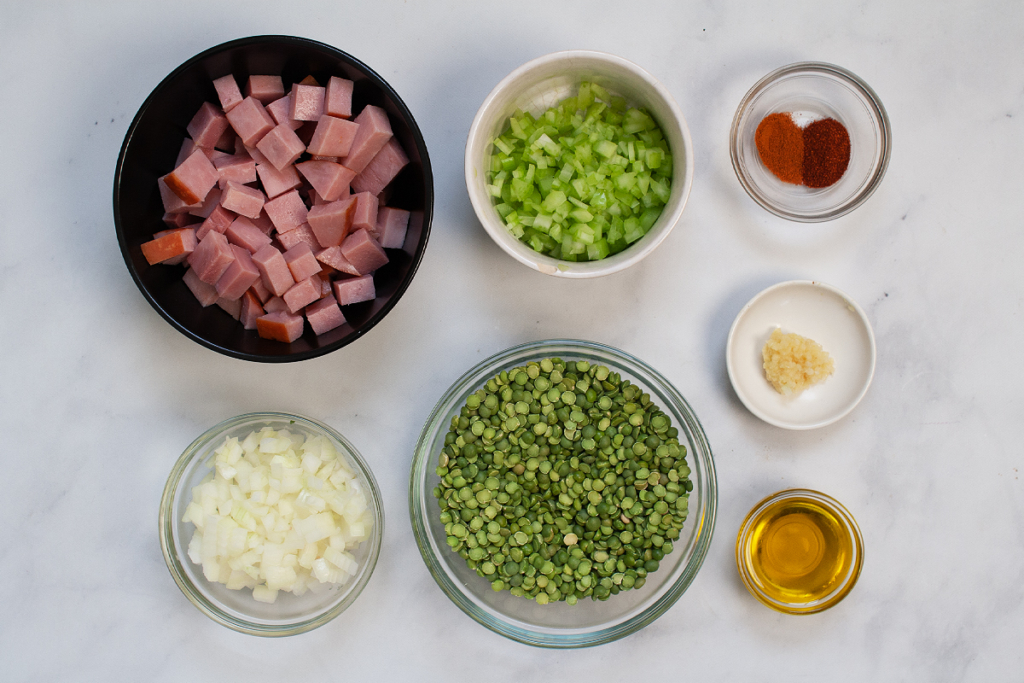 1) Stir onion, celery, garlic, smoked paprika, cayenne, olive oil, and 1 tsp salt together in a Suvie pan.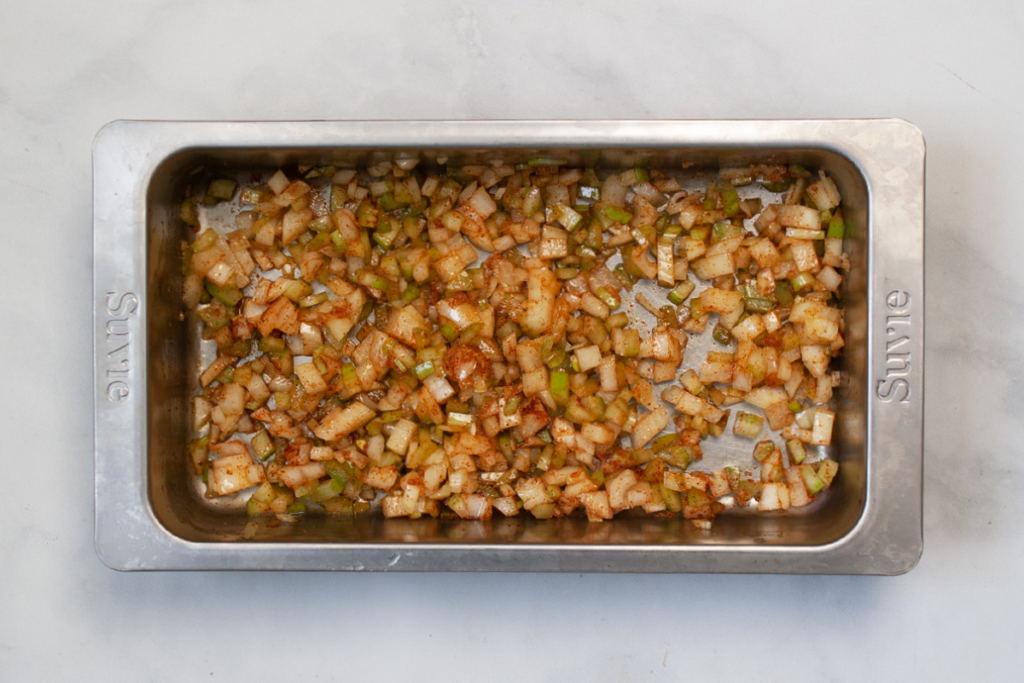 Insert pan into the top of your Suive and broil for 10 minutes, stirring halfway through cooking, until soft.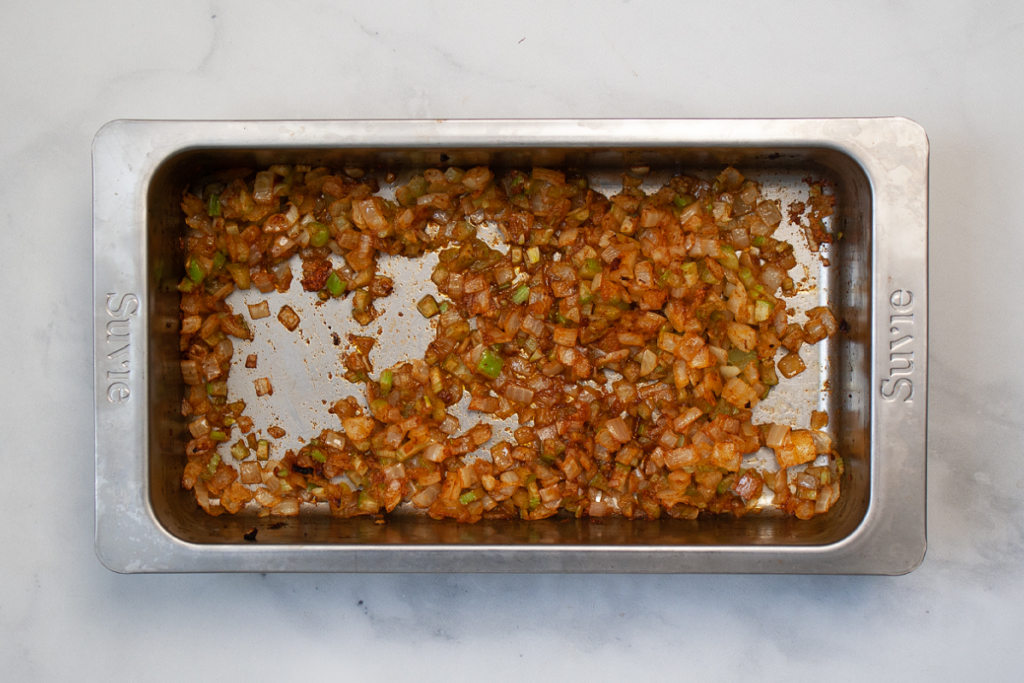 2) Add peas, ham, and water to pan, stirring to incorporate. Return pan to the top of your Suve, fill reservoir, input settings, and cook now or schedule.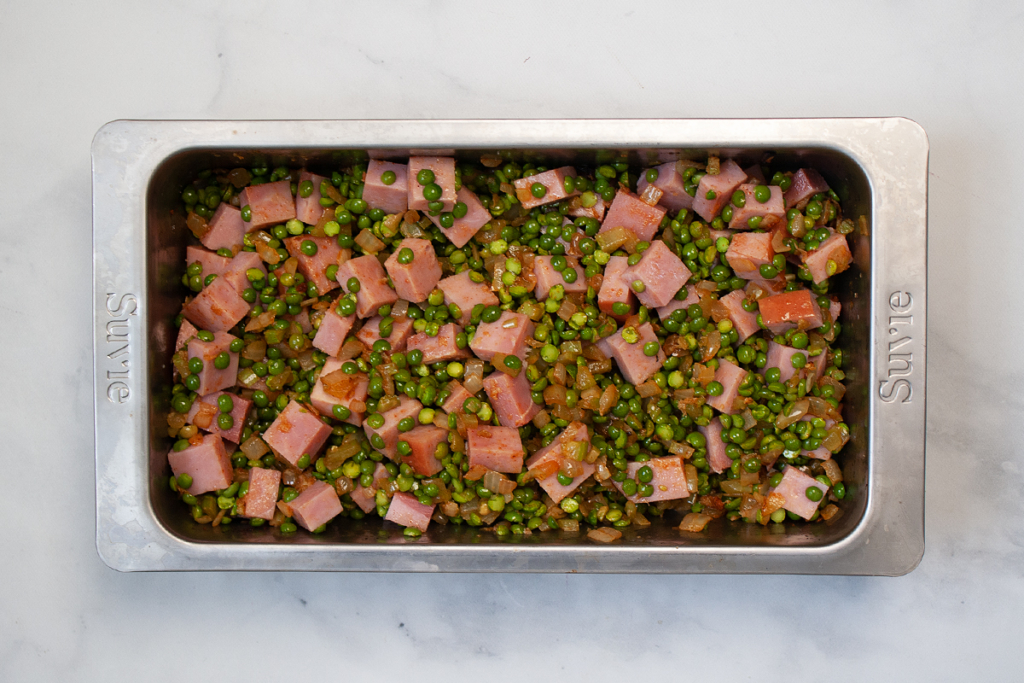 My Cook > Slow Cook Settings
High, 4 hours
Starch: 0 minutes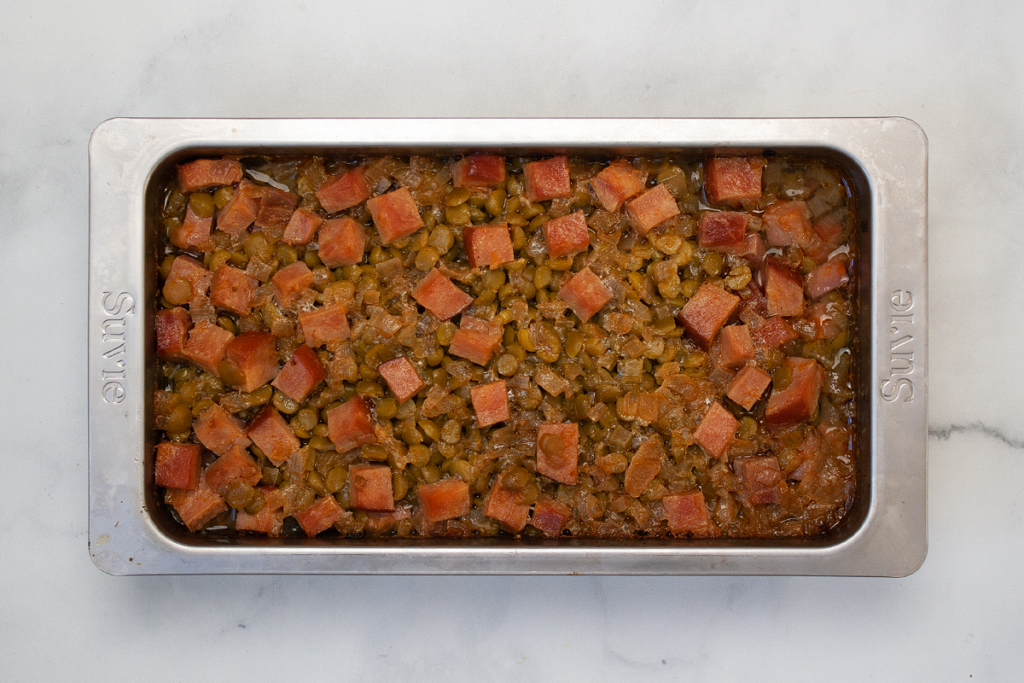 3) After the cook, stir soup vigorously to break up peas. Season with salt and pepper to taste. Divide between bowls and serve.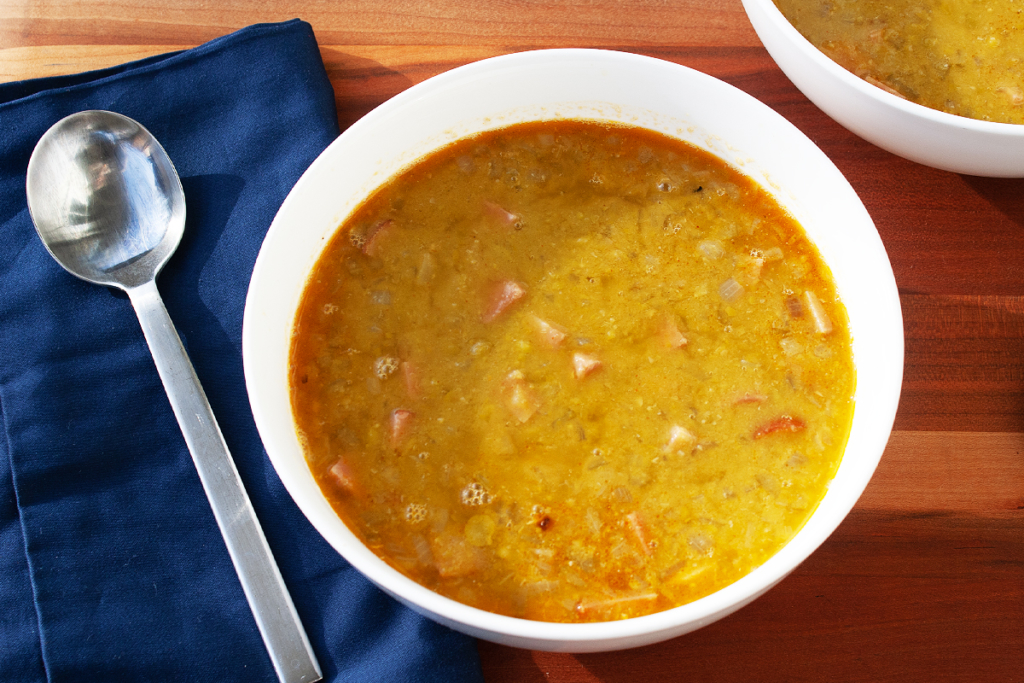 Nutrition
Nutritional Information per serving (2 servings per recipe): Calories 620, Total Fat 13g, Total Carbohydrates 77g, Total Sodium 2060mg, Total Protein 50g