We love Swedish meatballs anytime of year, but they're especially delicious when the weather starts to cool down. For our recipe we roll the meatballs into entree-sized portions and serve them with egg noodles, lots of gravy, and lingonberry jam. If you have trouble finding lingonberry jam, you can substitute cranberry sauce for that same sweet-tart kick.
Swedish Meatballs
Please always check your food to ensure your food has been cooked to safe serving temperatures. Please see our guide
here
for recommended FDA Time & Temperatures.
Servings: 4
Difficulty: 45 minutes
Ingredients
1 ½ oz (about 1 slice) crustless white bread, torn into pieces
¼ cup whole milk
7 oz egg noodles
1 ¼ lbs meatloaf mix or equal parts ground beef and ground pork.
1 small onion, finely chopped
1 large egg
4 tbsp unsalted butter, divided
3 tbsp flour
2 cups chicken stock
1 tsp soy sauce
½ tsp apple cider vinegar
2 tbsp minced fresh parsley or dill
Directions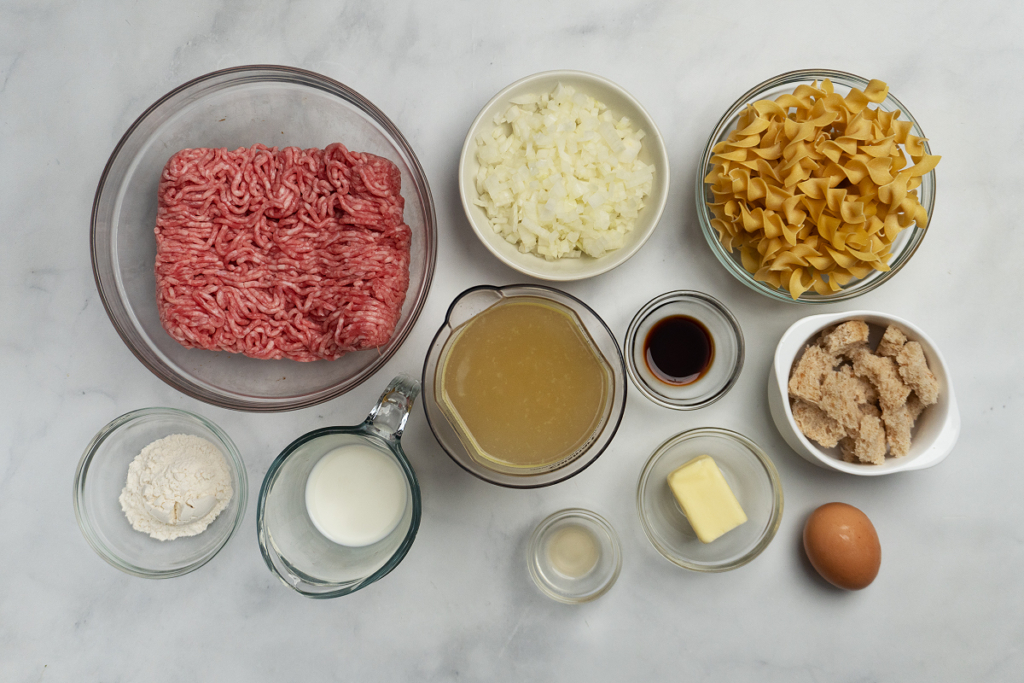 1) In the bowl of a stand mixer fitted with a paddle attachment, stir together 1 cup white bread pieces and ¼ cup milk until bread is saturated, about 15 seconds. Allow to soak while preparing the rest of the ingredients.
2) Place 7 oz egg noodles in the Suvie starch strainer set within the Suvie pasta pot (green handles). Cover pot with lid and place inside the Suvie Starch Cooker, ensuring pot is centered on the hot plate. Input settings and cook now.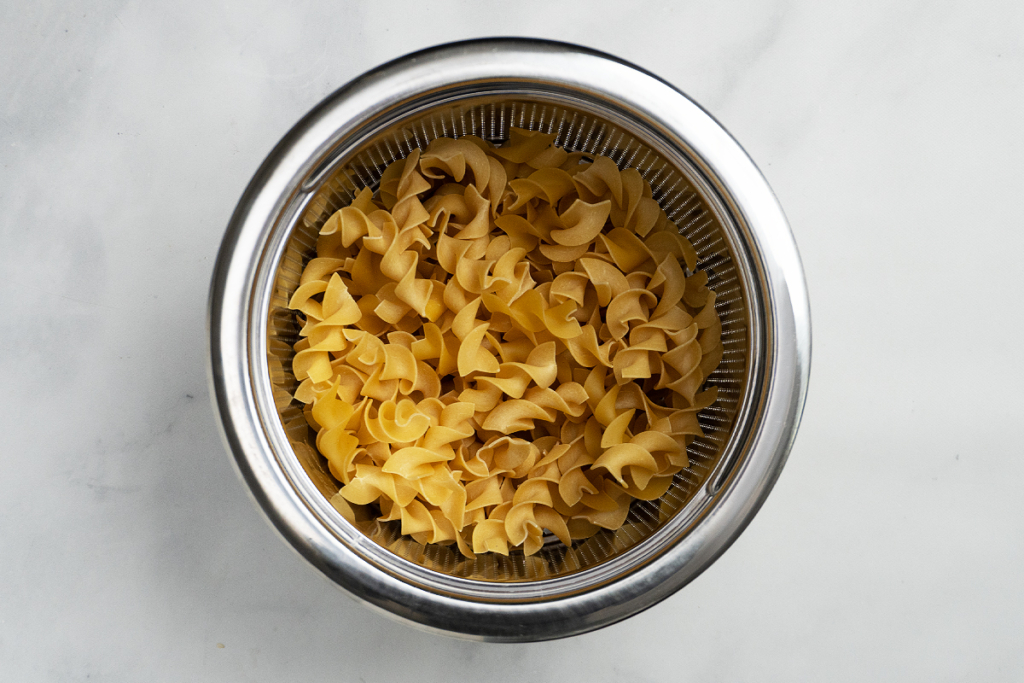 Suvie Starch Cooker Settings
Pasta, 4 cups, 8 minutes
3) In a Suvie pan, stir together 1 finely chopped onion and 1 tbsp butter. Broil for 15 minutes, stirring occasionally until softened. Remove from Suvie and allow to cool slightly.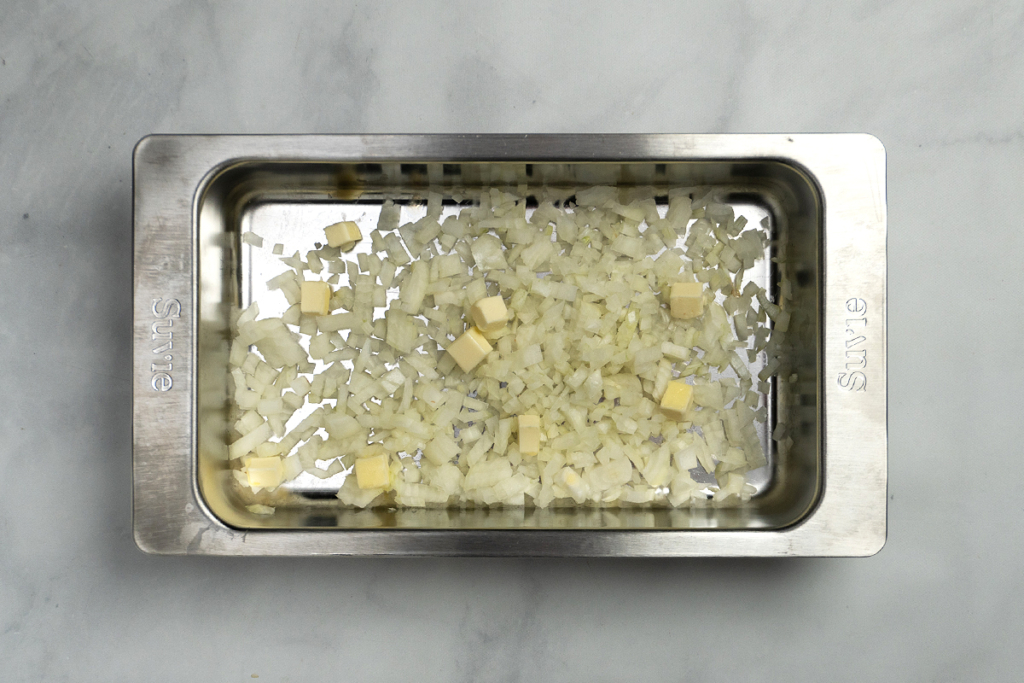 4) Add 1 ¼ lbs meatloaf mix, 1 large egg, and 1 tsp kosher salt to the bread mixture. Add the cooled onions. Starting on low and increasing to medium-high speed, beat the mixture until thoroughly combined, about 1 minute.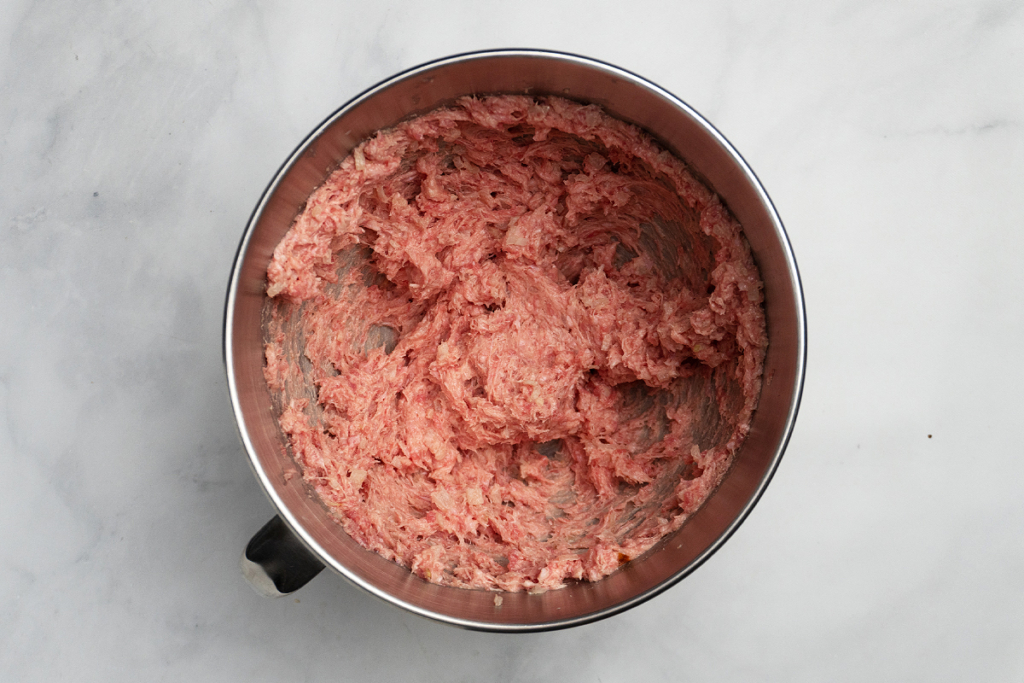 5) Scrape down sides and bottom of bowl with a rubber spatula. Scoop out heaping tablespoons of the mixture and roll into balls. Divide meatballs between greased Suvie pans, place pans in Suvie, input settings and cook now.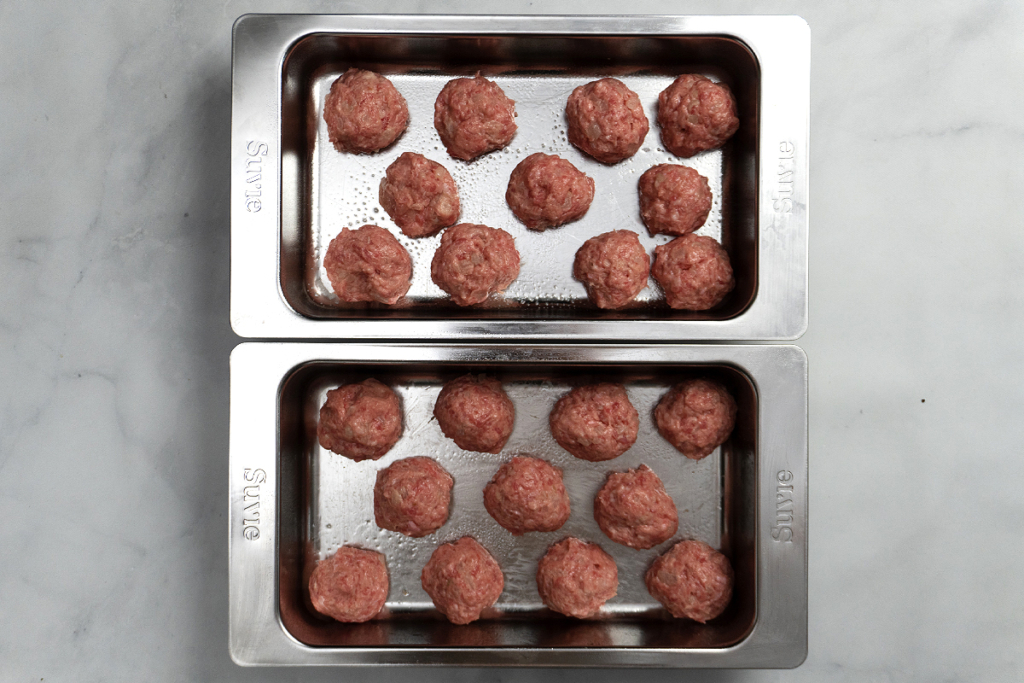 Suvie Cook Settings
Bottom Zone: Roast at 375°F for 30 minutes
Top Zone: Roast at 375°F for 30 minutes
6) While the meatballs roast, prepare the gravy. Melt 3 tbsp unsalted butter in a large skillet over medium heat, stir in flour and cook until browned and nutty, about 3 minutes. Whisk in 2 cups chicken broth, bring to a boil and simmer until thickened, about 3 minutes more. Remove from heat and stir in 1 tsp soy sauce and ½ tsp vinegar.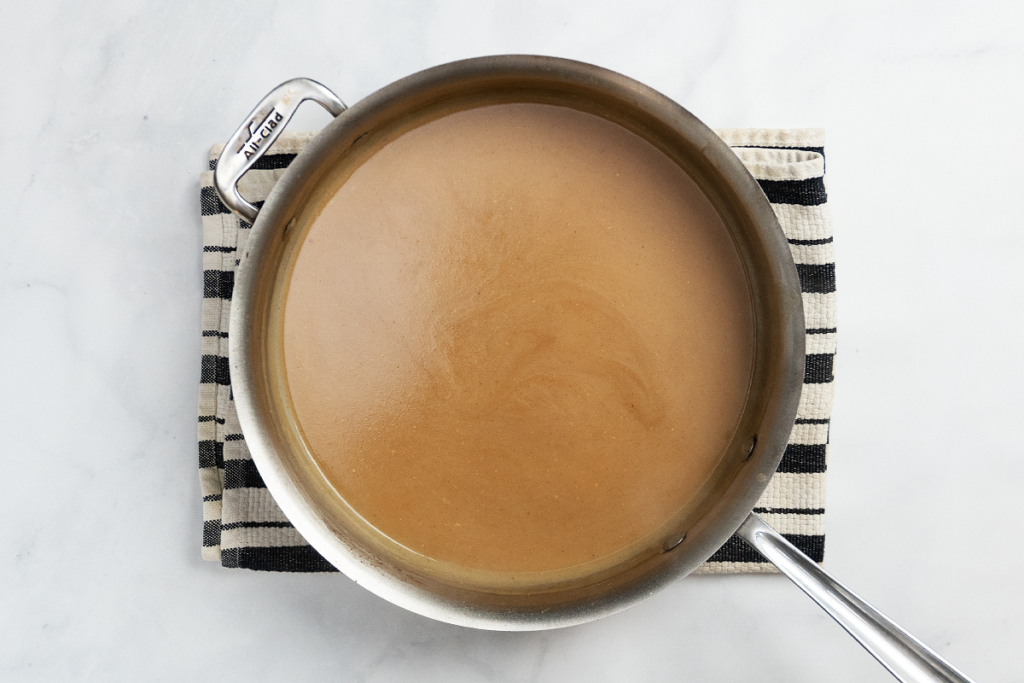 7) Remove meatballs from Suvie. Pour off fat from pan and then spoon gravy over the meatballs, stirring to combine. Divide egg noodles between plates. Top noodles with meatballs and extra gravy. Top with herbs just before serving.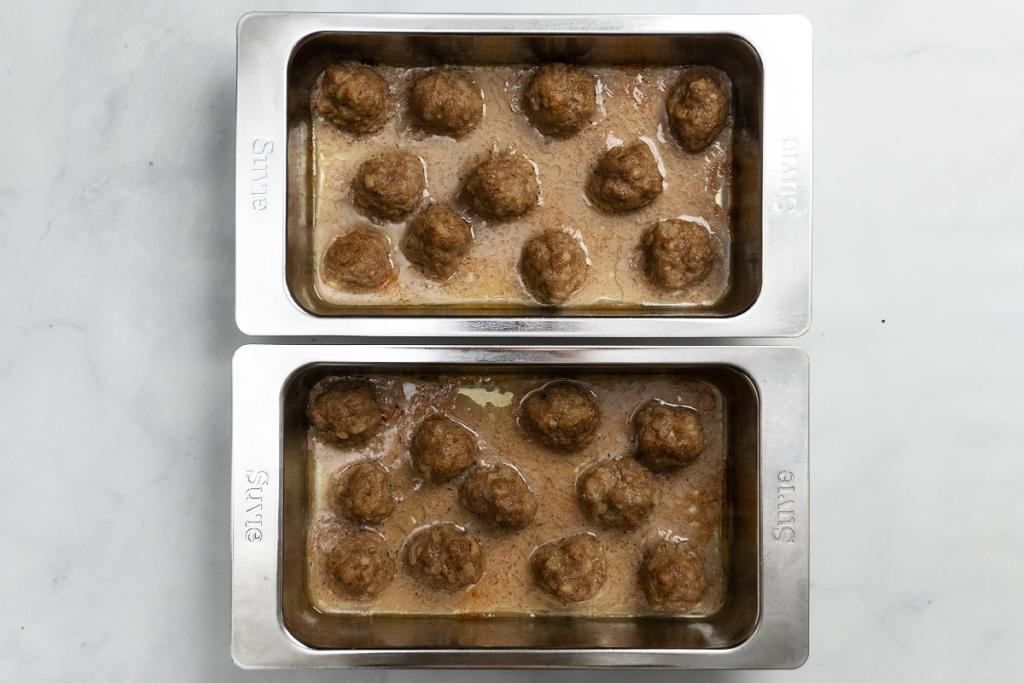 Nutrition
Nutritional Information per serving (4 servings per recipe): Calories 720, Total Fat 46g, Total Carbohydrates 42g, Total Sodium 330mg, Total Protein 34g.