As the weather starts to drop and all of our leftover Halloween candy starts to stale, the collective American attention begins to point towards one thing in particular: Thanksgiving. By November 1st, inboxes are filled to the brim with notifications of sales, articles on what topics to avoid at the dinner table, and most importantly, recipes. This year, we wanted to do something special and provide some dish ideas that are not only delicious but will help make Turkey Day run smoothly and stress-free.
For decades, one problem has plagued cooks all across the country on Thanksgiving Day: oven space. What starts as a carefully planned, color-coordinated Excel sheet denoting what will be baking at every given minute, eventually devolves into complete, unadulterated chaos. That's why we've decided to compile a list of our favorite Thanksgiving Dessert Duos; pairings of recipes that can be cooked at the same temperature for the same amount of time. Trust us, your oven will thank you.
Cinnamon Cake with Apple Topping and Pumpkin Bread Pudding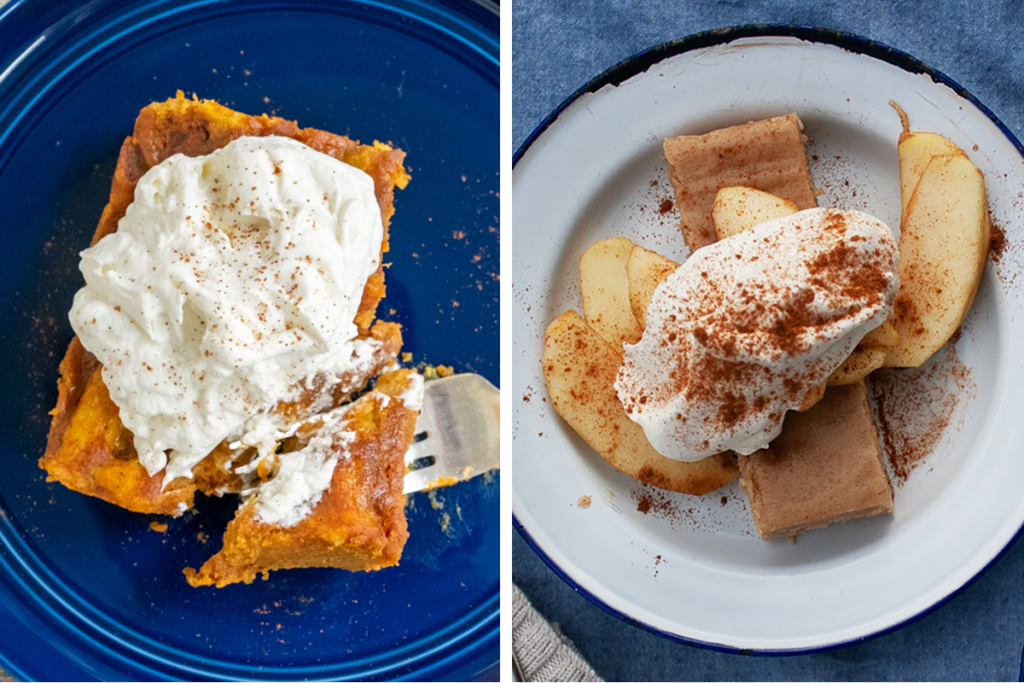 When it comes to fall flavors, cinnamon, apple, and pumpkin reign supreme. Fortunately, we have all three covered with our Cinnamon Cake with Apple Topping and Pumpkin Bread Pudding recipes. With equal cooking temperatures and times, all that's needed is some prep work and table of hungry guests.
Caramel Apple Crisp and Pumpkin Swirl Cheesecake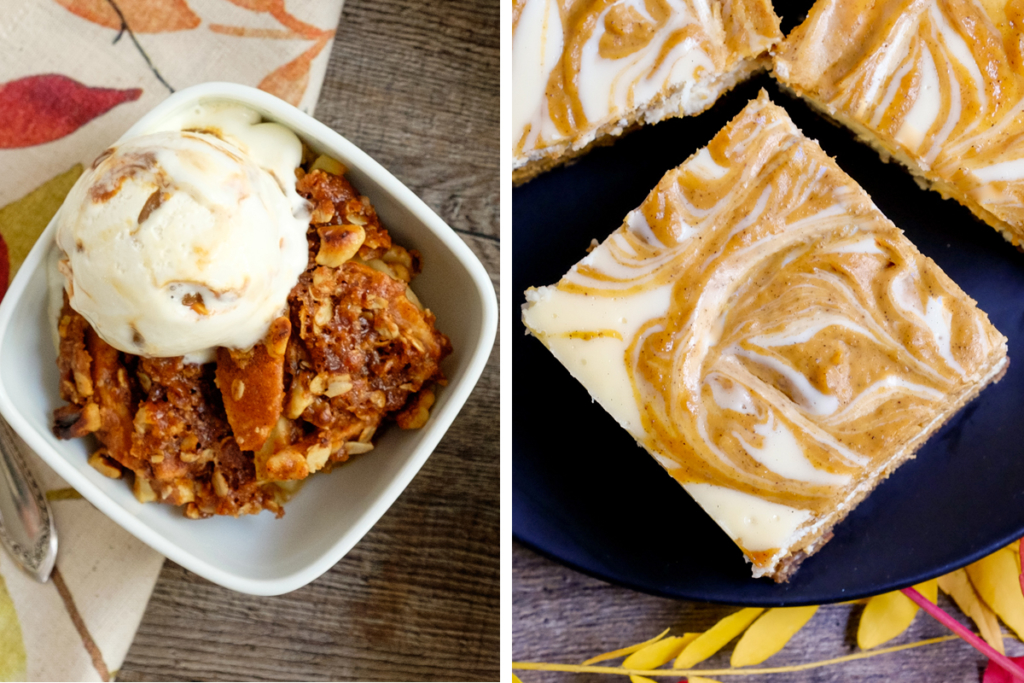 Sometimes the classics need some new life breathed into them. That's where these two desserts come in. Classic apple pie is turned on its head into a deliciously sweet Caramel Apple Crisp, while pumpkin pie is introduced to one of America's favorite desserts: cheesecake. Quick tip: switching up the flavor of pudding mix in the Caramel Apple Crisp is a great way to stretch your recipe repertoire.
Jammy Cheesecake and Carrot Cake with Cream Cheese Frosting
When it comes to holiday meals, some people love sticking to the classics. On the other hand, there are a select few who love to push the boundaries and dare to be a bit different. This dessert coupling adds a new twist to the tried and true Thanksgiving menu. Rather than messing with your grandfather's rusty pie cutter, our Jammy Cheesecake is easy to cut and portion out, while our Carrot Cake recipe introduces a new root vegetable to the holiday table: the humble carrot