Love cheesecake but looking for a simple way to dress it up? Just add jam! Our classic cheesecake recipe gets all tarted up by swirling a quarter cup of jam on top creating a beautiful marbled effect. Our jam cheesecake uses the traditional graham cracker cookie crust, but feel free to use our chocolate cookie crust from our brownie cheesecake. If you feel like sticking with an old standby, check out our classic cheesecake recipe. Have fun swirling your way to an easy dessert!
Slow Cook: Jammy Cheesecake
Please always check your food to ensure your food has been cooked to safe serving temperatures. Please see our guide
here
for recommended FDA Time & Temperatures.
Servings: 6-8
Difficulty: 3 hours and 25 minutes, plus 4 hours to cool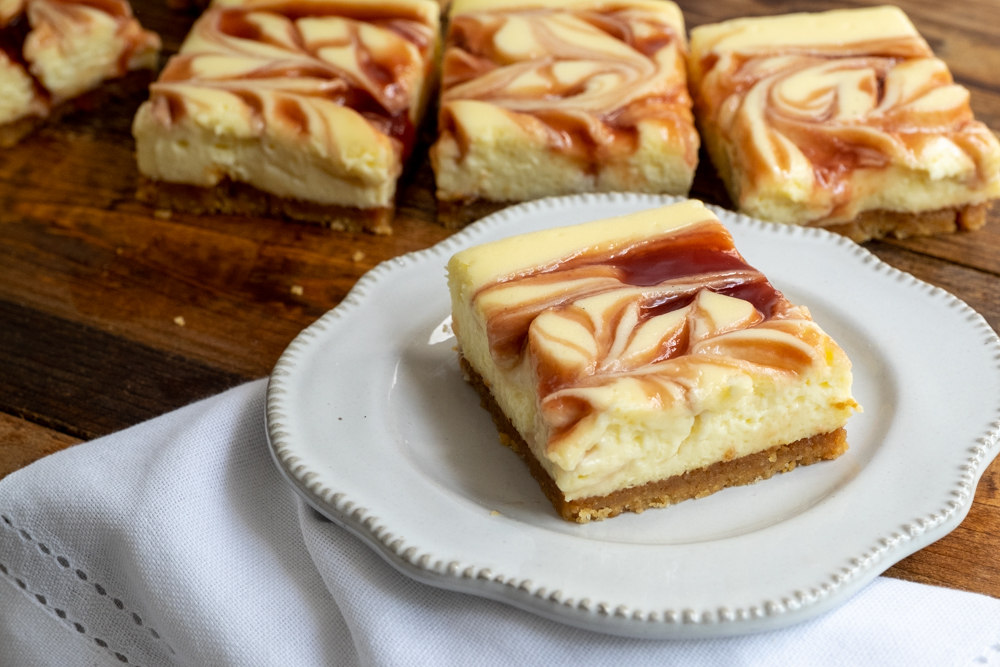 Ingredients
¼ cup (½ stick, 4 tbsp) melted butter
1 cup crushed graham crackers
⅔ cup + 1½ tablespoons granulated sugar, divided
⅛ teaspoon salt
16 ounces (2 large packages) cream cheese, at room temperature
1 teaspoon vanilla extract
2 large eggs
¼ cup jam (we used strawberry)
Fresh berries (optional)
Directions
Make the crust
Make an aluminum foil sling by taking two pieces of foil and placing them perpendicular to each other in a Suvie pan. Ensure the foil extends beyond the two long sides of the pan. It's ok to have the corners of the pan exposed. Evenly coat aluminum foil and any exposed pan with cooking spray.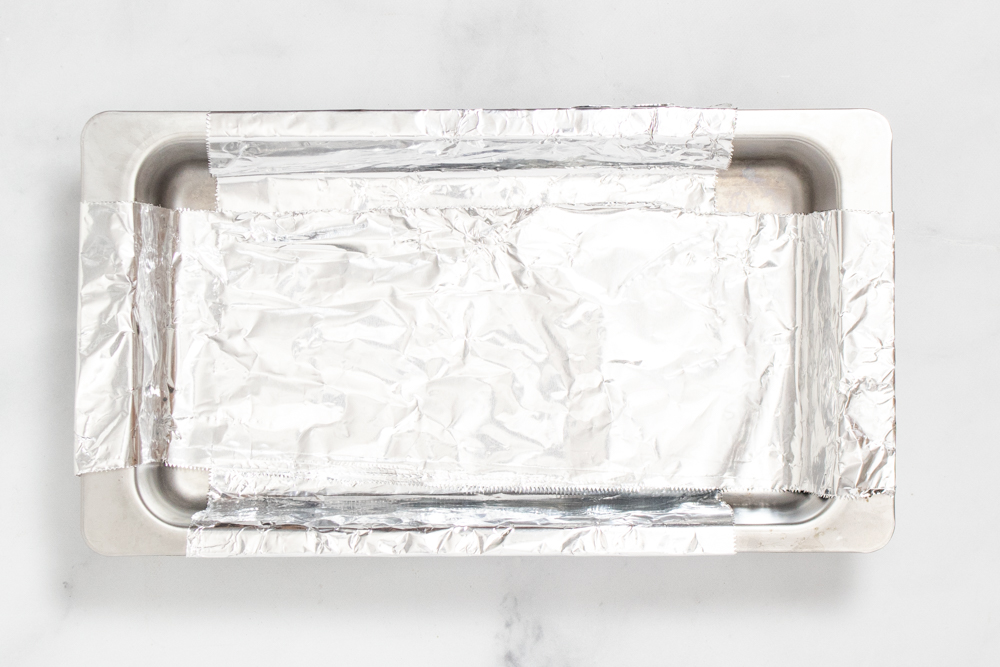 Microwave butter in a microwave-safe container until melted (approx 30 seconds). Stir in 1½ tbsp sugar, ⅛ tsp salt, and graham cracker crumbs. Press the graham cracker mixture into the bottom of the pan until it forms a flat, compact layer, using the bottom of a measuring cup works well.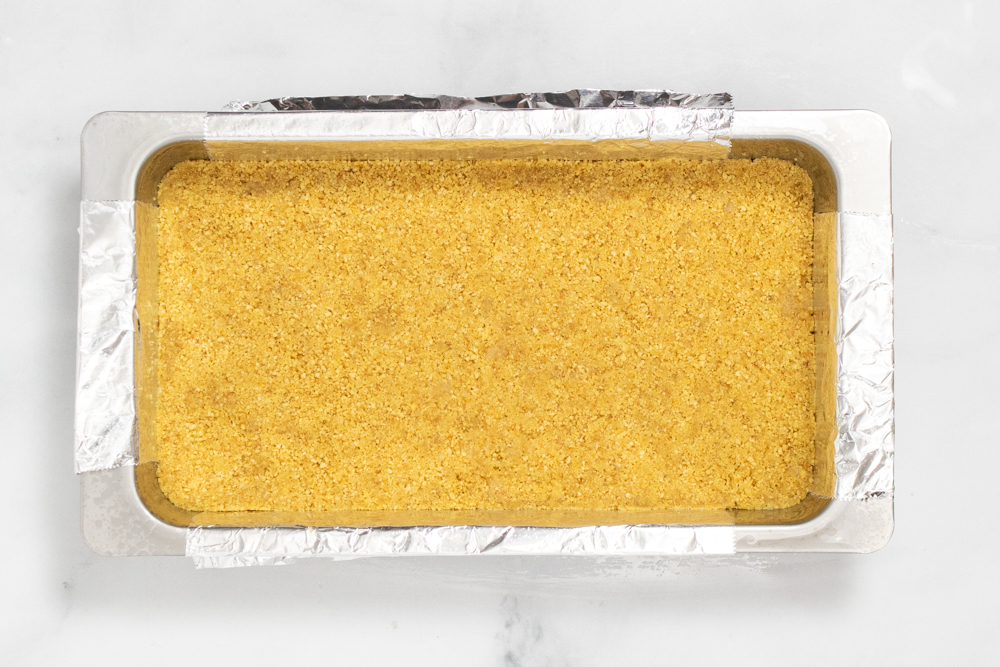 Broil crust for 5-7 minutes in your Suvie, rotating pan halfway through cooking time. Make sure to keep an eye on it to avoid burning. Remove when golden brown and fragrant.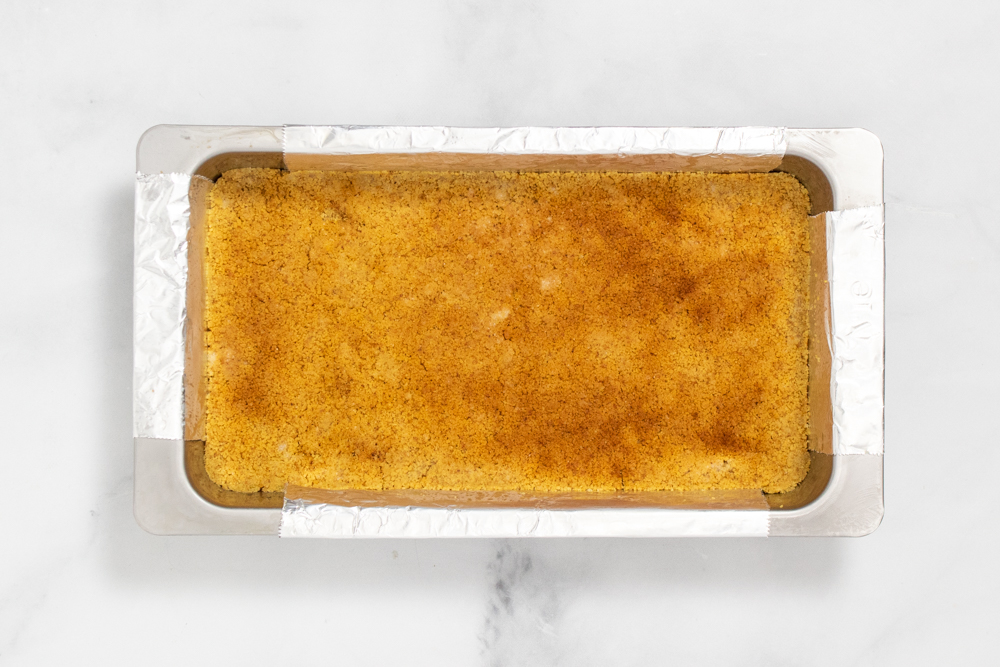 Cool to room temp before adding the filling.
Make the cheesecake
Combine cream cheese, sugar, and vanilla in a bowl. Using a handheld mixer, beat ingredients until well combined.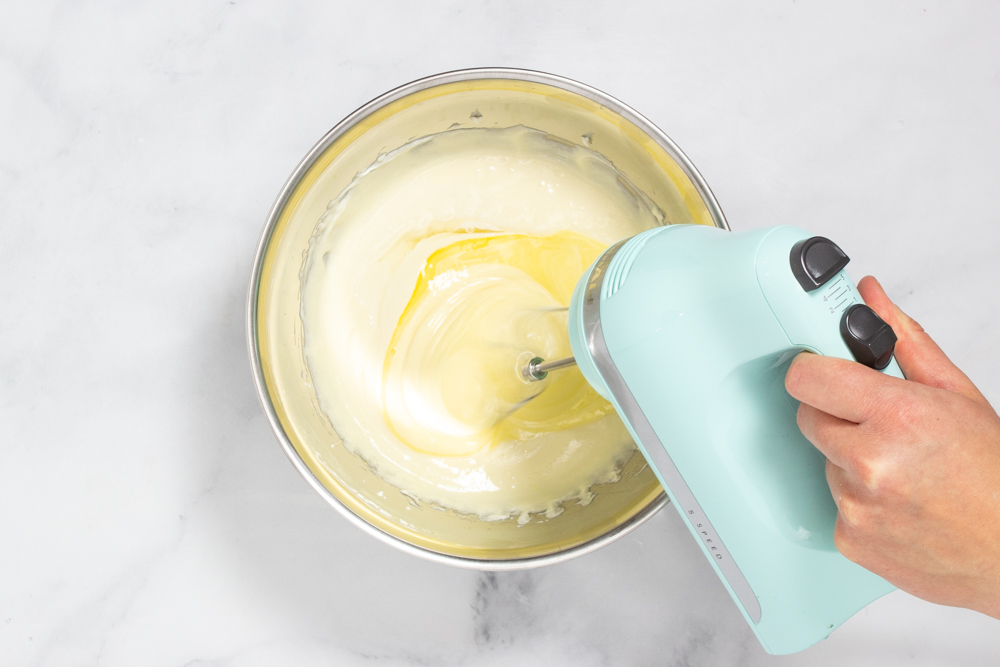 Scrape sides of the bowl down with a rubber spatula. Add each egg one at a time and beat on low until just combined.Pour cream cheese mixture into prepared graham cracker crust.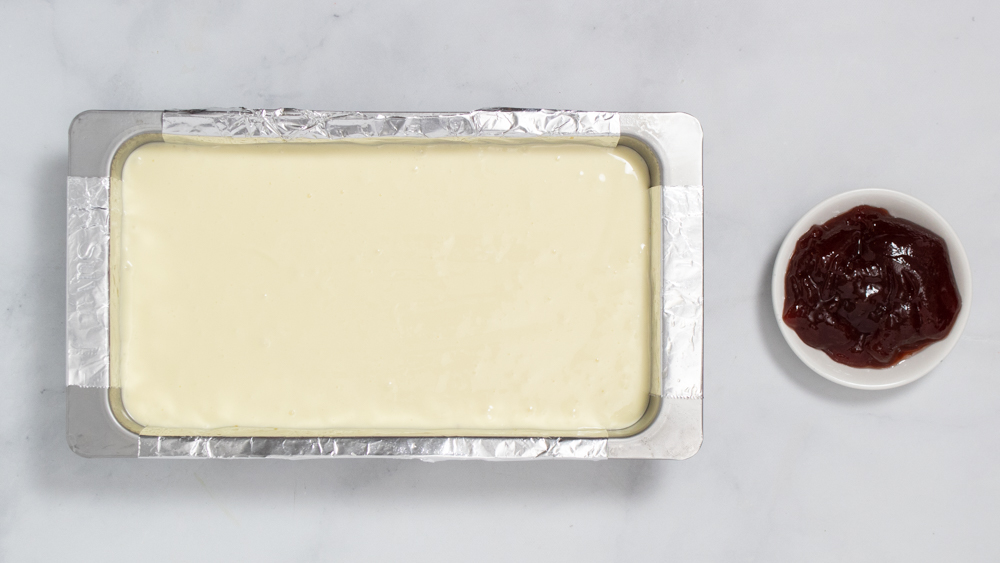 Dot spoonfuls of jam over cream cheese mixture.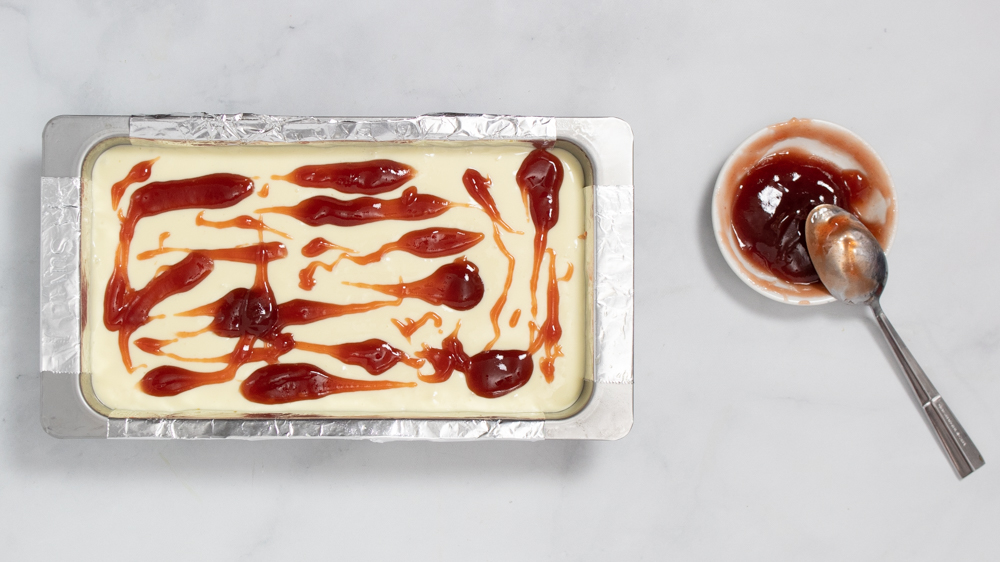 Using a knife, swirl jam into the cream cheese filling creating a marble effect.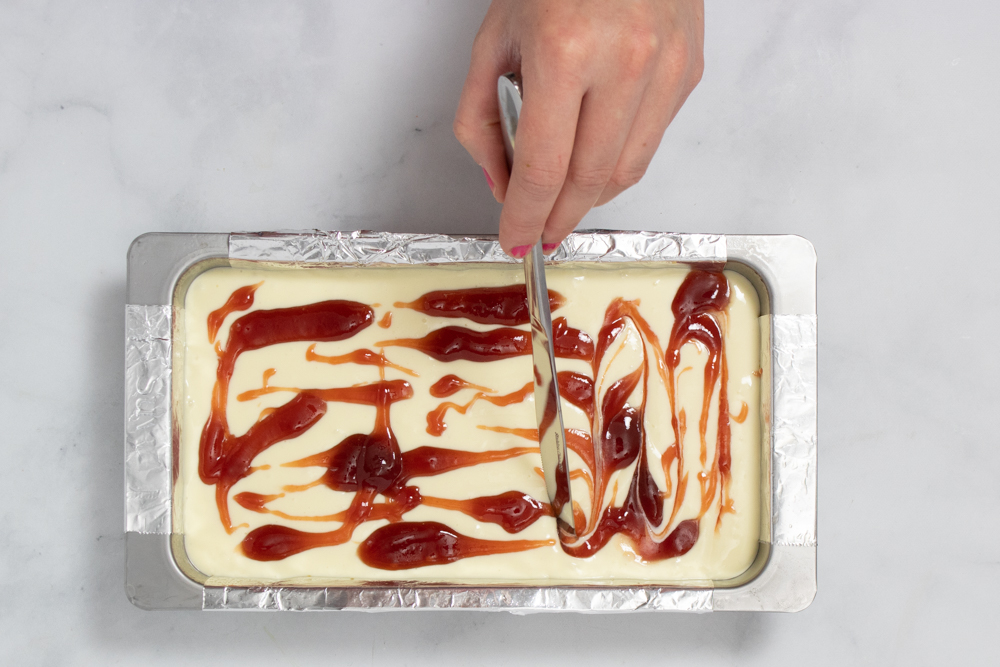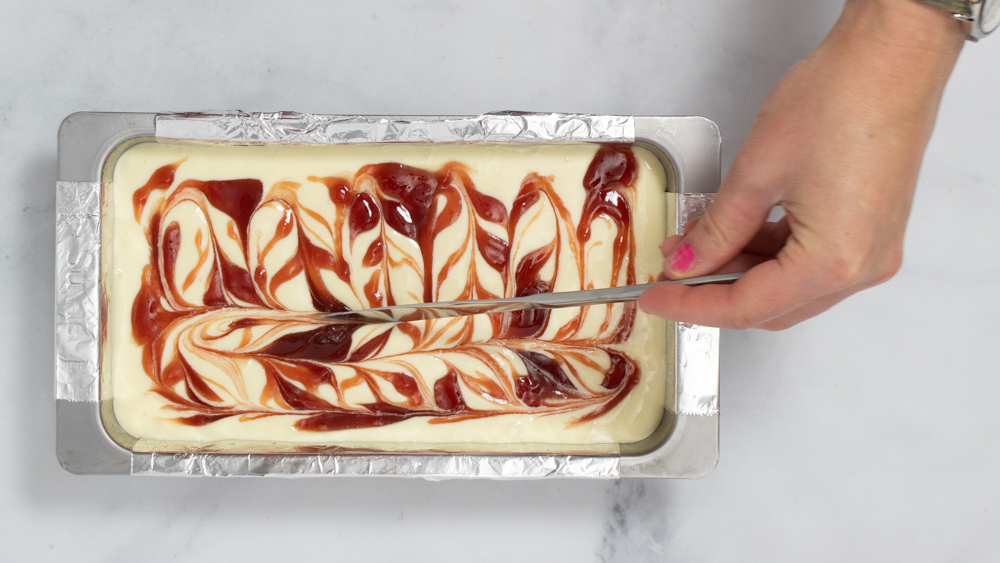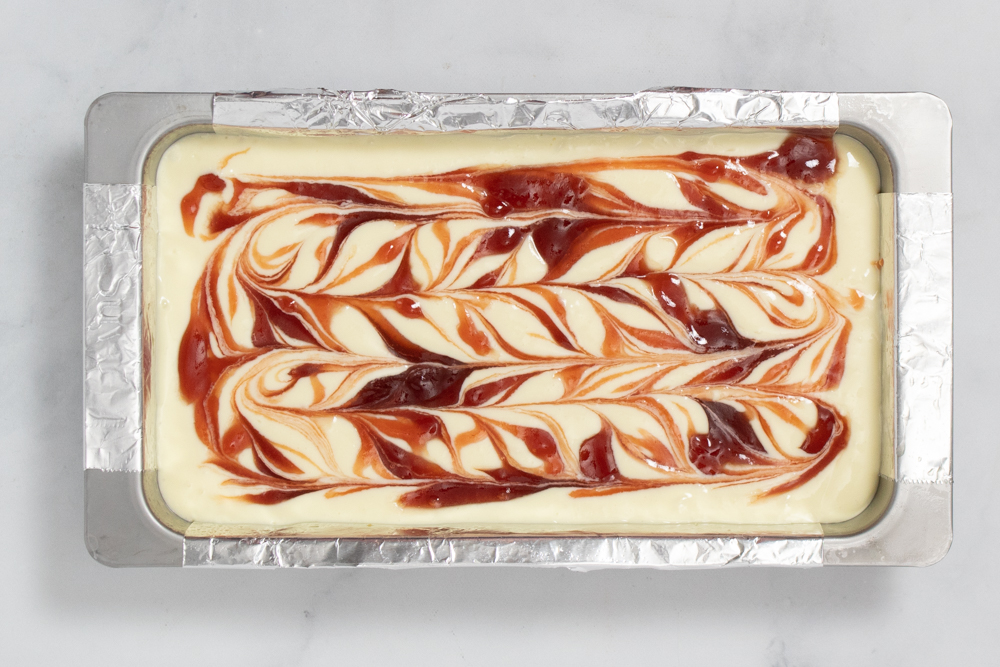 Insert pan into your Suvie, input settings, and cook now or schedule.
Suvie Cook Settings
Bottom Zone: Slow Cook Low for 2 hours
When the cook is complete refrigerate cheesecake until completely set: 4 hours to overnight.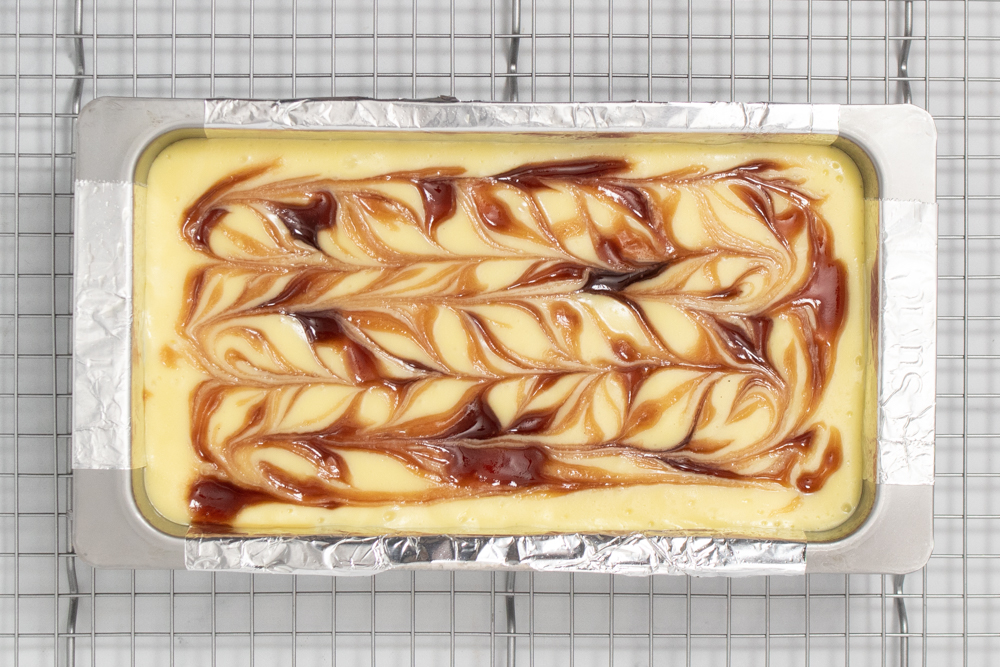 Use the sling to remove the cheesecake from the pan. Cut into slices and serve topped with fresh berries.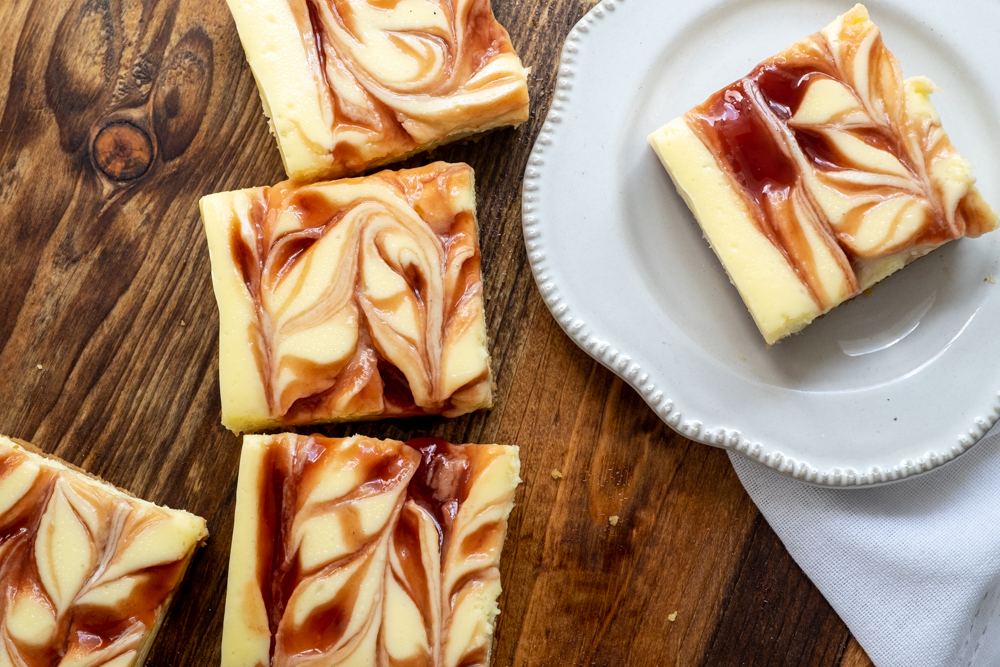 Note: If you would like to make this recipe in Suvie 1.0, insert pan into the top zone of Suvie, fill reservoir, and set to Slow Cook on Low for 2 hours.
Coffee Pairing
We recommend pairing this recipe with some freshly brewed Sumatran coffee. Coffee from this part of the world tend to be spicy, herbal, and smooth, this will balance out the sharper notes of the cheesecake and act as a perfect counterpoint to the fruity jam.