We all have fond memories of eating caramel apples at fairs and pumpkin patches. But in reality gnawing on a caramel apple can be a filling-loosening ordeal. In comes Suvie caramel apple crisp as a modern, non-tooth cracking, scrumptious solution. What makes this caramel apple crisp different from other apple crisps you ask? Our humble butterscotch pudding mix of course. The pudding mix gives the crisp a caramelly sweetness and cuts through the tang of the green apples. The topping gives the crisp a hearty crunch and contrasts delightfully with the soft apples. Dollop on a scoop of caramel ice cream and hark back to your childhood getting ready for that hayride.
Slow Cook: Caramel Apple Crisp
Please always check your food to ensure your food has been cooked to safe serving temperatures. Please see our guide
here
for recommended FDA Time & Temperatures.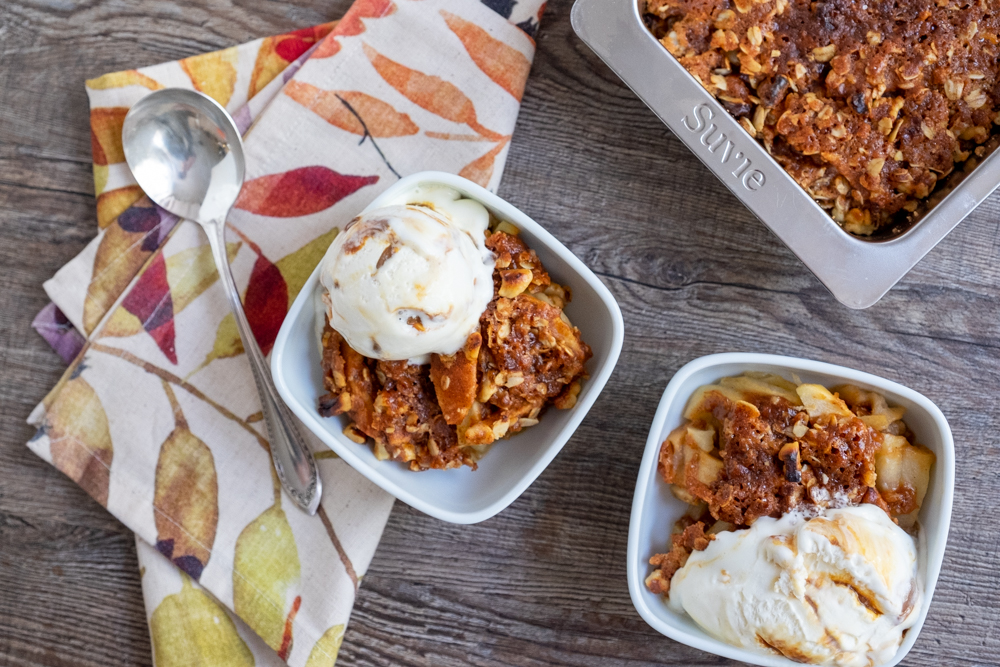 Ingredients
5 medium green apples (approx 24 oz), peeled and sliced ¼" thick
⅓ cup packed light brown sugar
¼ cup flour
¼ cup oats
⅓ cup cook-and-serve butterscotch pudding mix
½ tsp cinnamon
¼ cup cold butter, cut into ¼" cubes
¼ cup chopped walnuts (optional)
Vanilla or caramel ice cream (optional)
Directions
Lie sliced apples flat in a Suvie pan. In a medium bowl combine brown sugar, flour, oats, butterscotch pudding mix, and cinnamon. Stir to combine. Toss the cubed butter into the dry ingredients and use your fingers to work the butter into the flour. The topping should resemble wet sand with some chunks of butter remaining. Add the walnuts and stir to combine.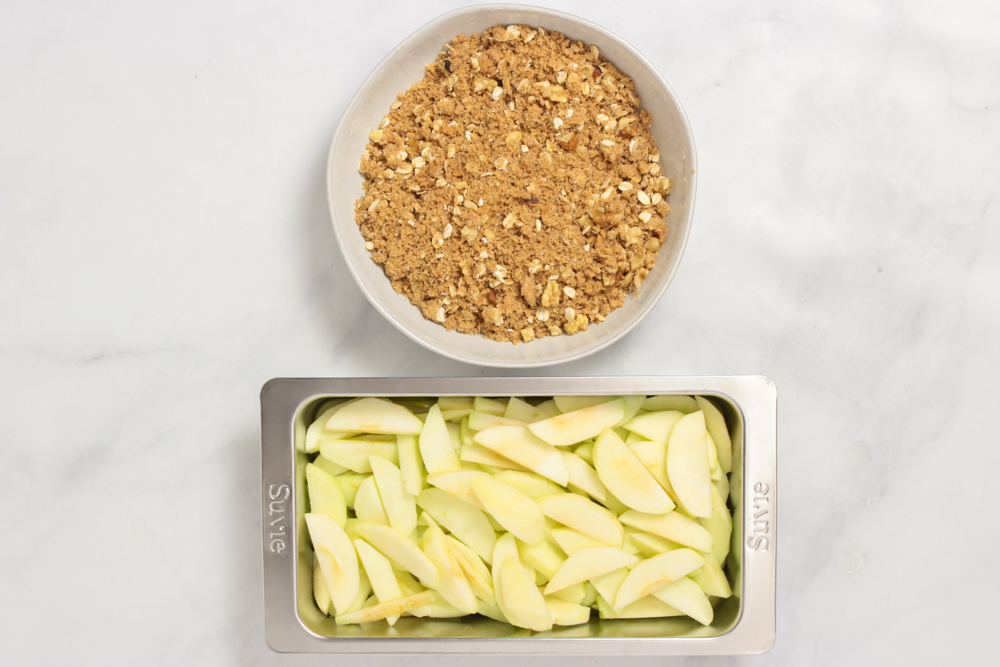 Sprinkle the topping over the apples.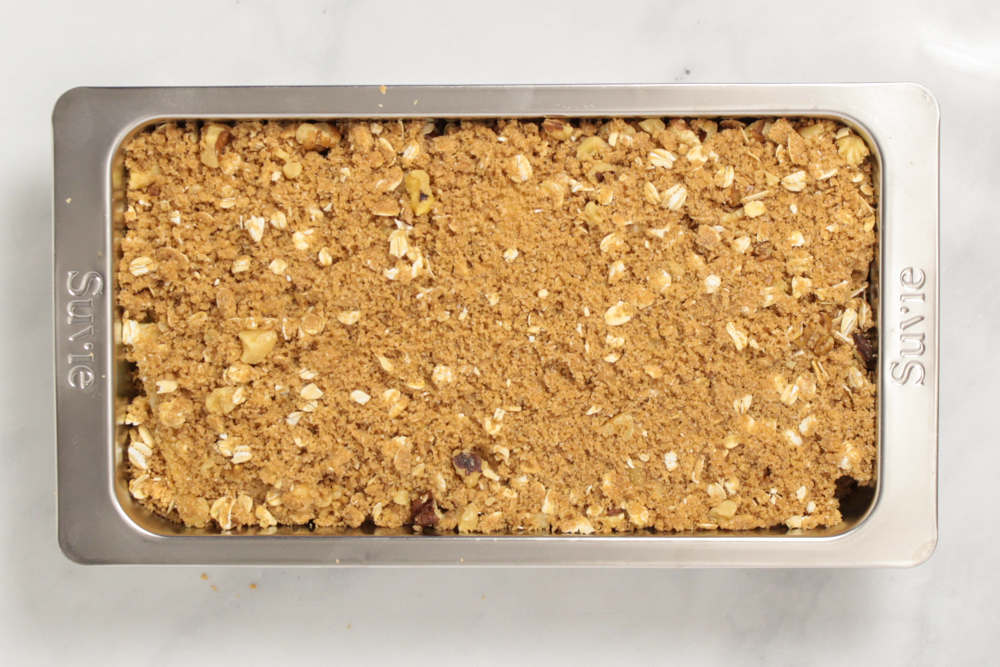 Insert pan into your Suvie, input settings, and cook now or schedule.
Suvie Cook Settings
Bottom Zone: Slow Cook Low for 2 hours
After the cook, broil the crisp for 5 minutes or until topping is golden brown, rotating pan halfway through broil time. *To avoid overcooking: do not leave apple crisp unattended during this step!*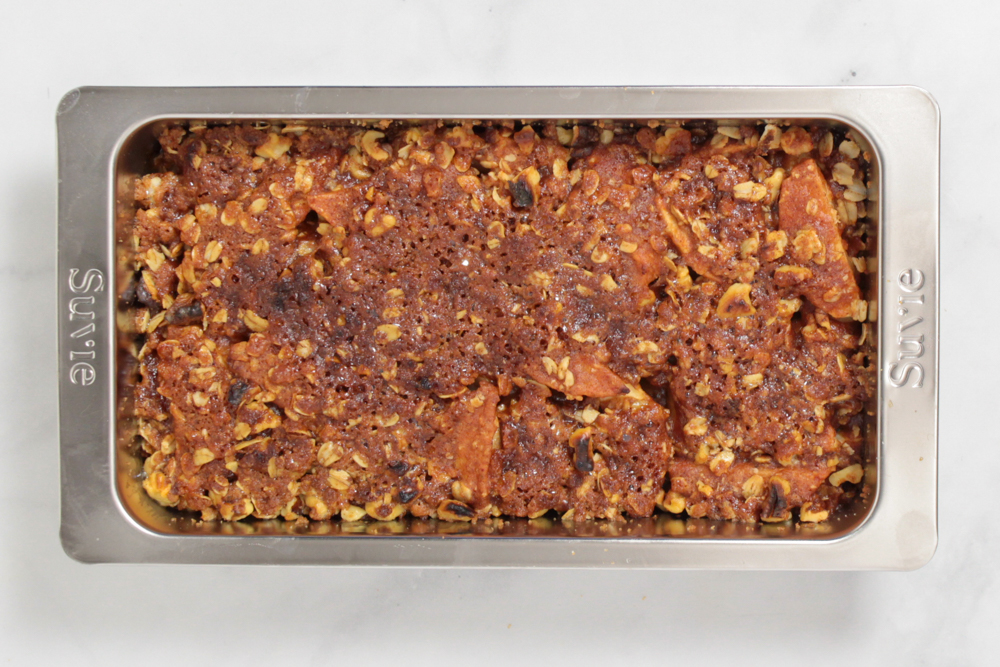 Remove pan from Suvie. Divide between bowls and top with ice cream. Enjoy!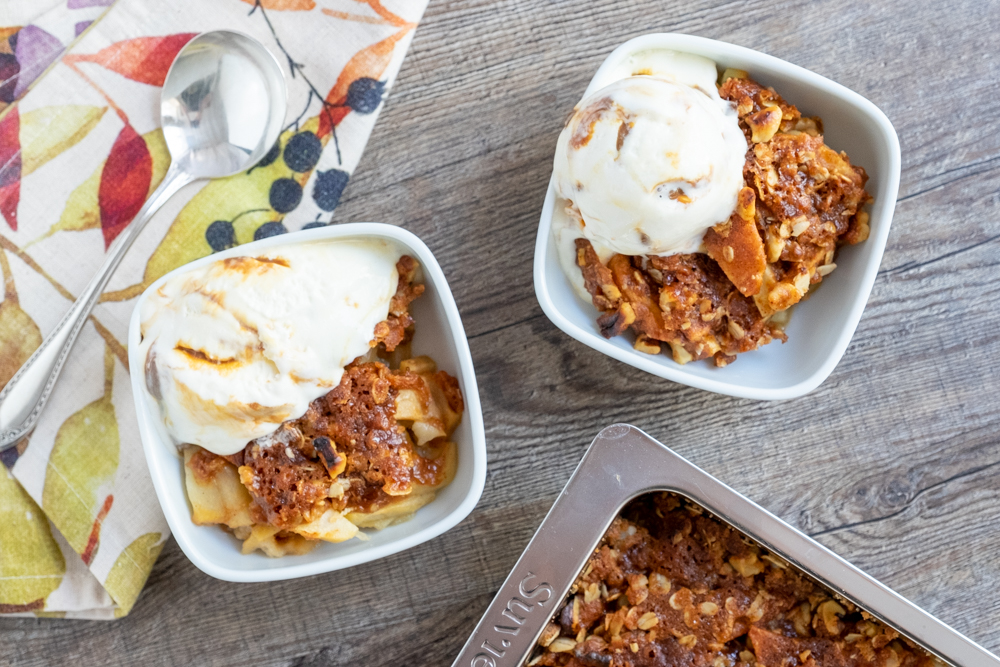 Note: If you would like to make this recipe in Suvie 1.0, insert pan into the top zone of Suvie, fill reservoir, and set to Slow Cook on Low for 2 hours.
Coffee Pairing
The bright acidity and complex flavors of Guatemala Antiqua coffee are a perfect match for this apple-based treat.