Pumpkin cheesecake is another take on our classic cheesecake. We use a gingersnap based crust for this dessert giving it a well-spiced crunch. The pumpkin and plain cheesecake swirl is like a pumpkin pie and a cheesecake formed a more perfect union. This cheesecake is as visually appealing as it is tasty and can be the centerpiece of any dinner party. We love making cheesecake in Suvie because the constant low temperature prevents cracking during the cook even with a swirled cheesecake. Make sure to chill the cheesecake at room temperature for at least an hour after the cook or it can be susceptible to cracking due to the abrupt temperature change.
Slow Cook: Pumpkin Swirl Cheesecake
Please always check your food to ensure your food has been cooked to safe serving temperatures. Please see our guide
here
for recommended FDA Time & Temperatures.
Servings: 6-8
Difficulty: 2 hours 45 minutes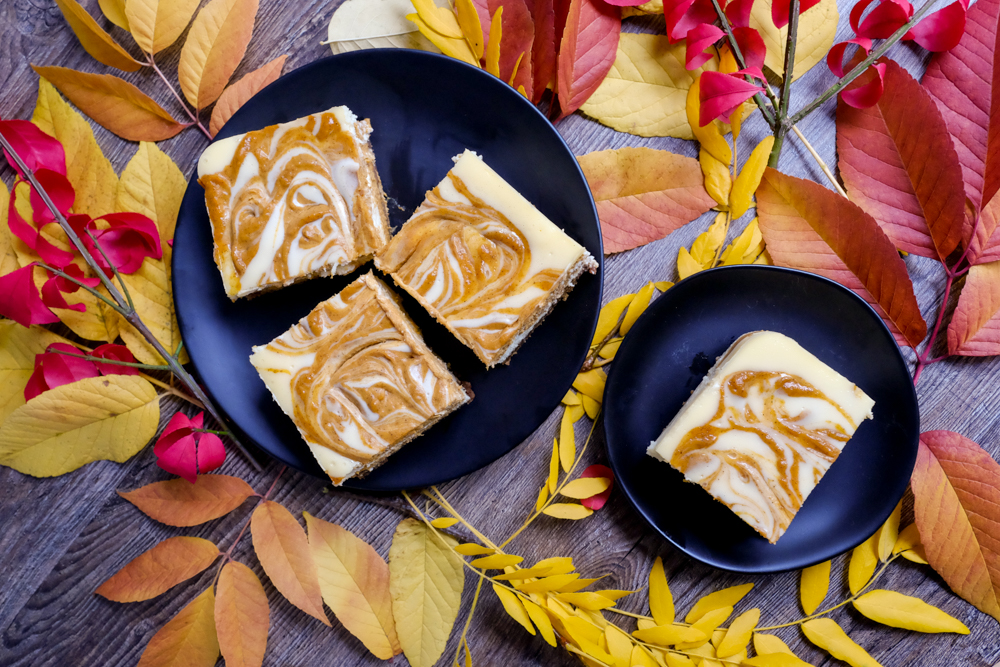 Ingredients
¼ cup (4 tbsp) unsalted butter, melted
1½ cups gingersnap cookie crumbs
¼ + ⅔ cup granulated sugar, divided
⅛ teaspoon salt
16 ounces cream cheese, at room temperature
1 teaspoon vanilla extract
2 large eggs
1 cup canned pumpkin
1½ tsp cinnamon
¼ tsp ginger
¼ tsp nutmeg
Pinch of allspice
Pinch of cloves
2 tsp pumpkin pie spice instead of the cinnamon, ginger, nutmeg, allspice, and cloves
Directions
Make the Crust
Make an aluminum foil sling by taking two pieces of foil and placing them perpendicular to each other in a Suvie pan. Ensure the foil extends beyond the two long sides of the pan. It's ok to have the corners of the pan exposed. Evenly coat aluminum foil and any exposed pan with cooking spray. Microwave butter in a microwave-safe container until melted (approx 30 seconds). Stir in gingersnap crumbs and ¼ cup sugar. Press the gingersnap crumb mixture into the bottom of the lined Suvie pan until it forms a flat, compact layer, using the bottom of a measuring cup works well. Broil crust for 5-7 minutes in your Suvie, rotating pan halfway through cooking time. Make sure to keep an eye on it to avoid burning. Remove when golden brown and fragrant. Cool to room temp before adding filling.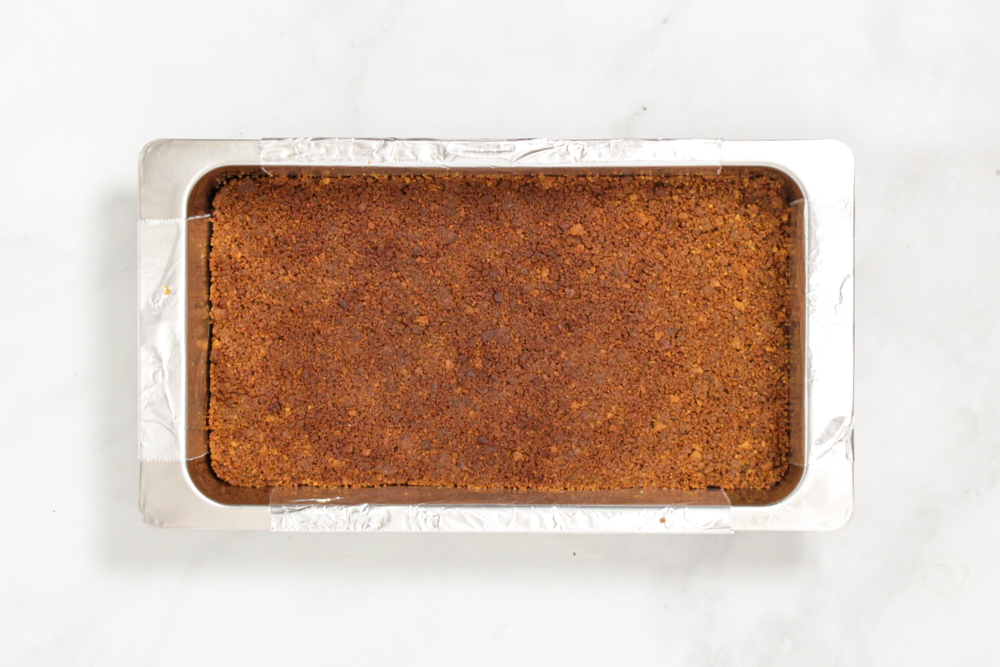 Make the Cheesecake
Combine cream cheese, sugar, and vanilla in a bowl. Using a handheld mixer, beat ingredients until well combined. Scrape sides of bowl down with a rubber spatula. Add each egg one at a time and beat on low until just combined and smooth. In a separate bowl add pumpkin, cinnamon, ginger, nutmeg, allspice, and cloves (or pumpkin pie spice) and stir to combine.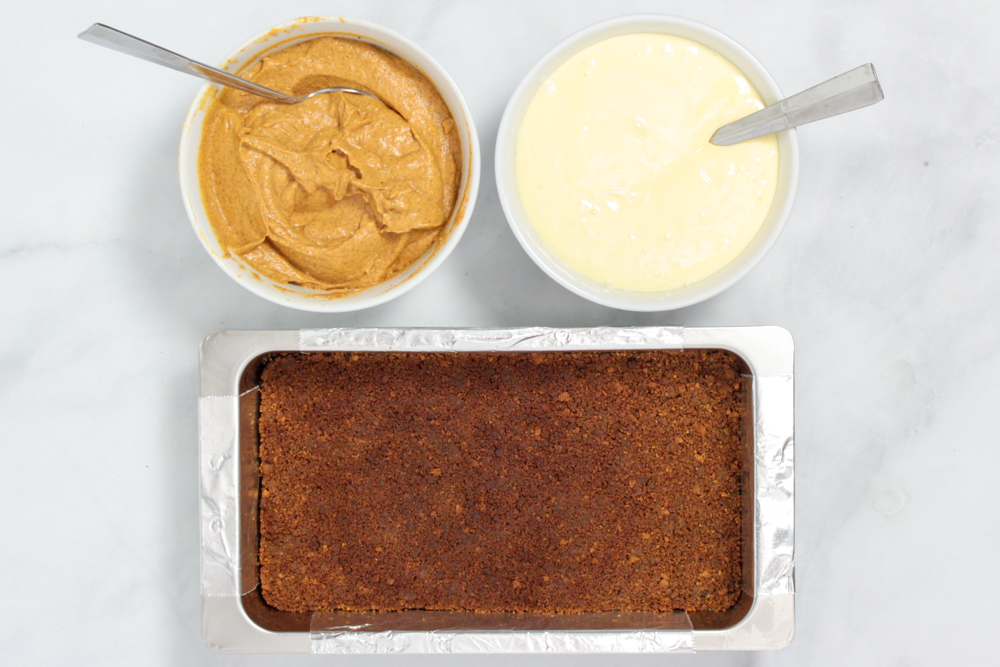 Scoop a cup of cream cheese batter and mix it into the pumpkin. Alternate dropping spoonfuls of the plain cream cheese filling and pumpkin filling into prepared gingersnap crust. The end result should look splotchy like the side of a dairy cow.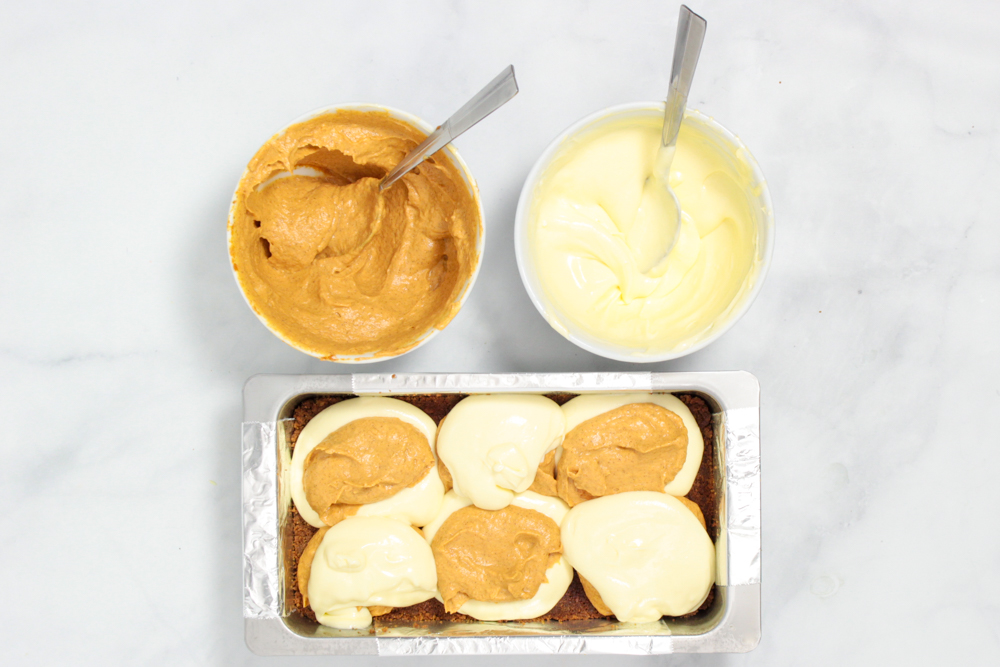 Using a knife, swirl pumpkin and cream cheese filling to create a marble effect.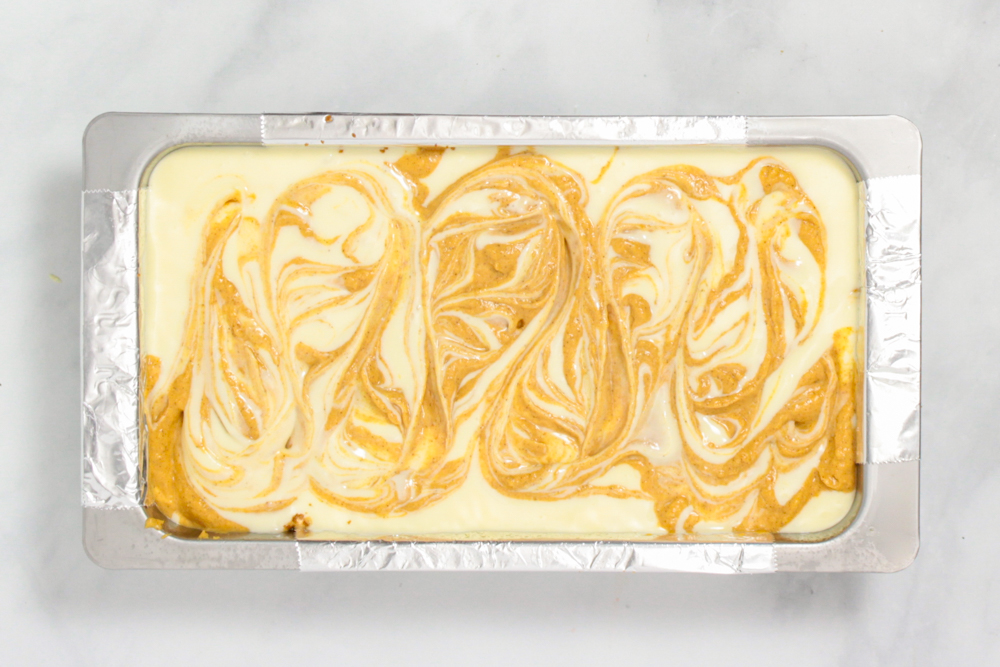 Insert pan into your Suvie, input settings, and cook now or schedule.
Suvie Cook Settings
Bottom Zone: Slow Cook Low for 2 hours
When the cook is complete, remove the cheesecake from Suvie and allow to cool at room temperature for an hour or two.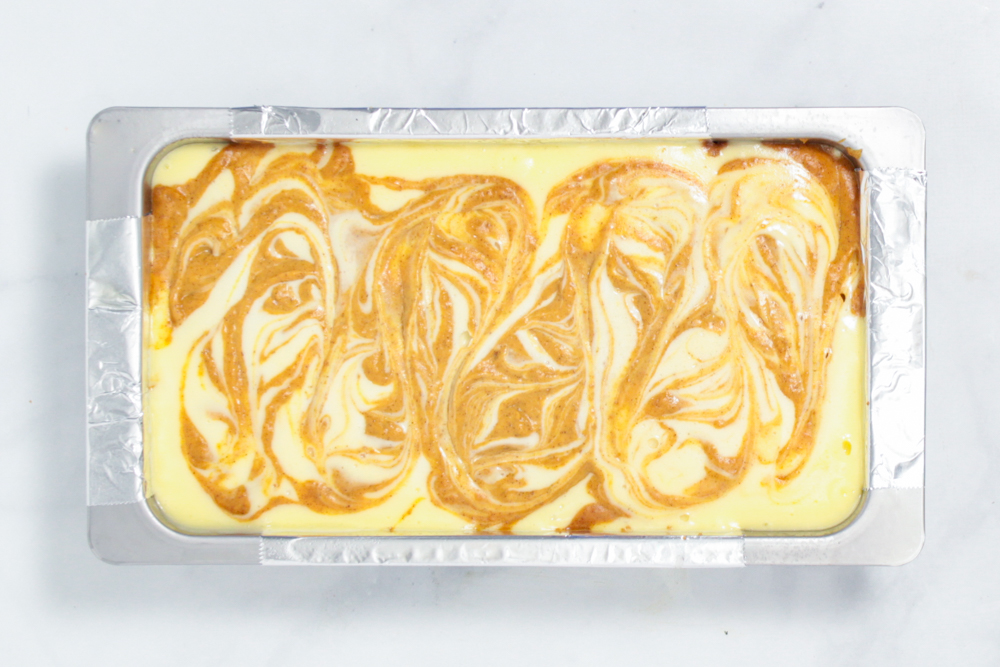 Refrigerate cheesecake until completely set, about 3-4 hours. Use the sling to remove the cheesecake from the pan. Cut into slices and serve topped with whipped cream and a sprinkle of cinnamon or pumpkin pie spice. Enjoy!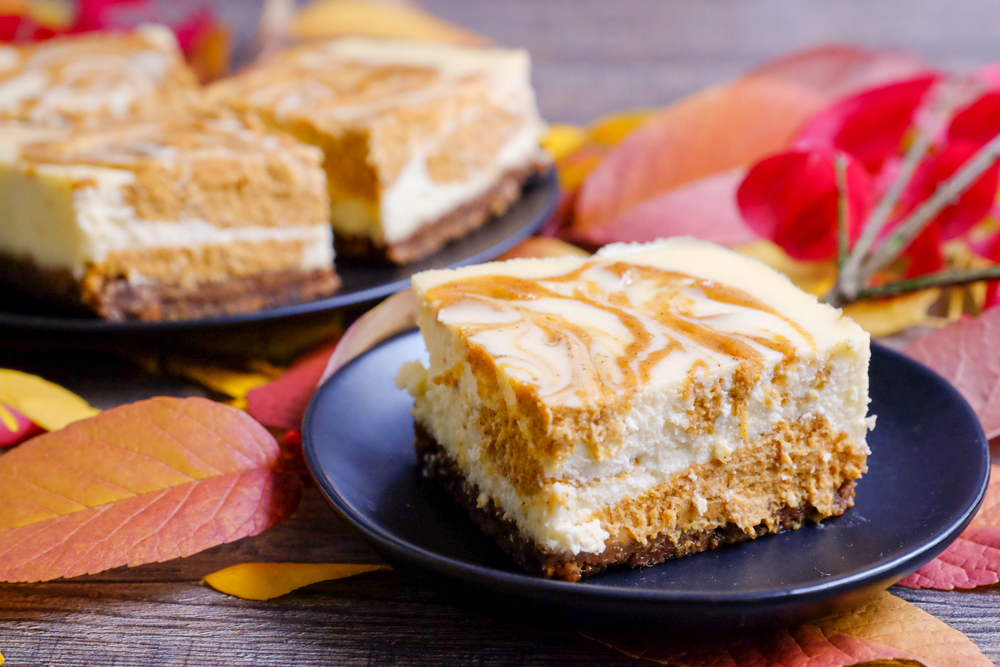 Note: If you would like to make this recipe in Suvie 1.0, insert pan into the top zone of Suvie, fill reservoir, and set to Slow Cook on Low for 2 hours.
Coffee Pairing
As the Starbucks Pumpkin Spice Latte has proven, pumpkin and coffee is a match made in heaven! There aren't any wrong choices when it comes to pairing coffee with this dessert, but if you want to balance out the sharper notes of the cheesecake, we recommend rich and herbal Sumatran coffee.