Aside from being a great way to start the day, coffee is also a great addition to a number of recipes. Yes, it turns out that freshly ground coffee — when used sparingly — can enhance a number of popular foods. From burgers to ribs, coffee adds a delightfully earthy and smokey flavour to a number of dishes. Here's three recipes that benefit from a bit of ground java.
Burgers
Next time you're whipping up a batch of burgers for the grill try adding a little bit of freshly ground coffee to the mix. The coffee adds a delightfully rich smokey flavour to the patties. The secret here is to add very little. Two much coffee will overpower the burgers and give them a gritty texture. About 1/4 tsp of coffee grounds per 2 lbs of hamburger meat should do the trick.
To make coffee infused burgers combine the following in a large bowl
2 lb ground beef
2 tsp mustard
2 tsp Worcestershire sauce
1 small onion finely chopped
1 garlic clove very finely chopped or minced
1 teaspoon kosher salt
1 teaspoon freshly ground pepper
1 egg
1/4 tsp freshly ground coffee
After gently combining, separate the mixture into 1/4 inch thick burger patties. Cook in a frying pan or on a hot grill until internal temperature reads at least 160°F.
Dry rub for ribs
Coffee grounds can add a delicious earthy taste to grilled meats, particularly pork and beef. While most barbecued rubs and sauces tend to favour sweet, salt, and spice, coffee grounds add a intense earthy taste that enhances the smokey flavour. You can be a bit more generous with the coffee with these rubs as the cooking process will counteract a great deal of the coffee's intensity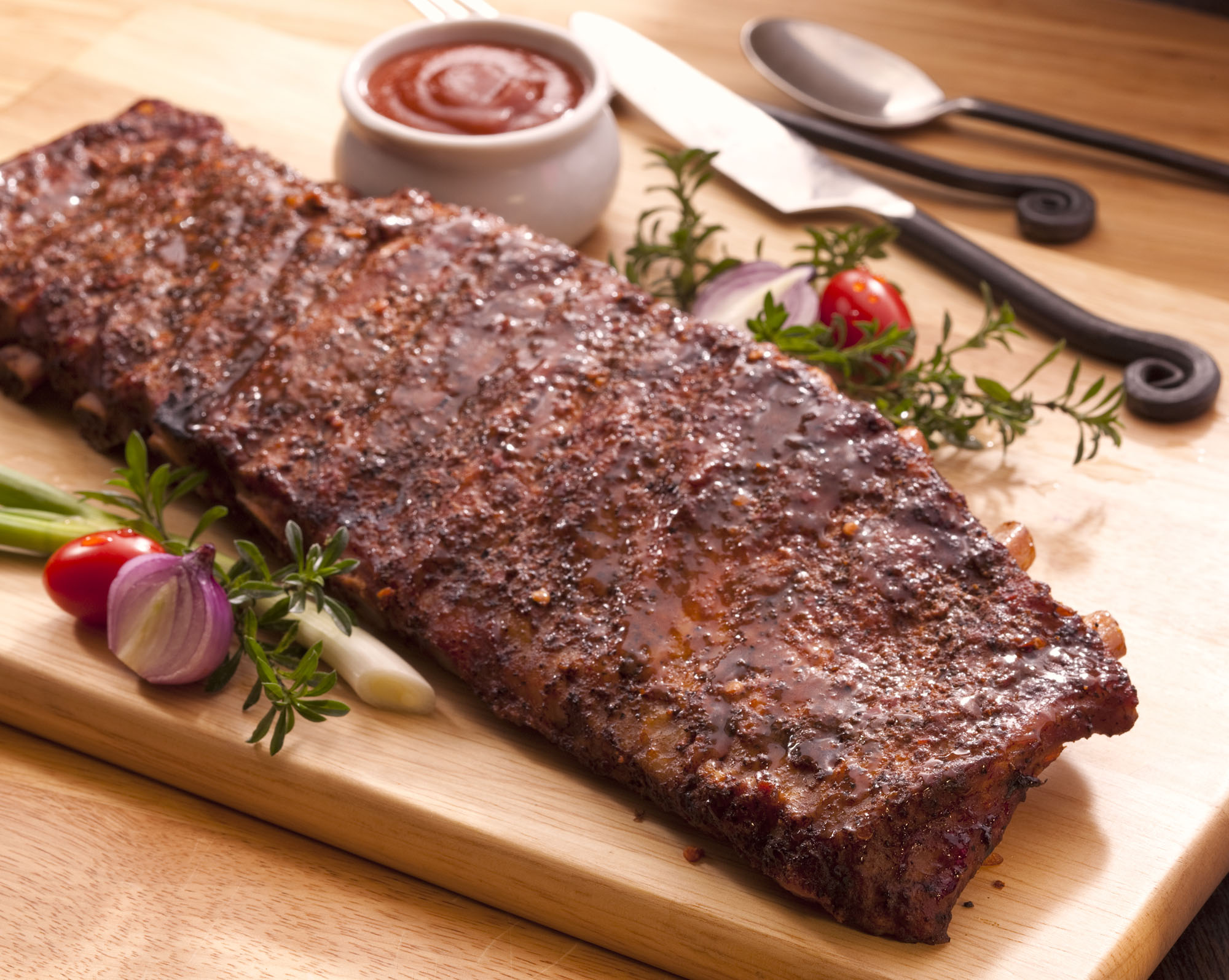 Combine the following ingredients to make a rib dry rub
2 tbsp kosher salt
2 tbsp smoked paprika
1 tbsp chili powder
1 tsp Italian herbs
1 tsp garlic powder
1 tsp onion powder
1 tsp freshly ground black pepper
1/2 tsp ground coriander
1 tbsp brown sugar
2 tbsp freshly ground coffee
Combine ingredients in a bowl and rub liberally on a rack of pork or beef ribs. Allow ribs to sit in regenerator for at least eight hours before cooking.
This rub can also be used on roast pork and beef.
Chili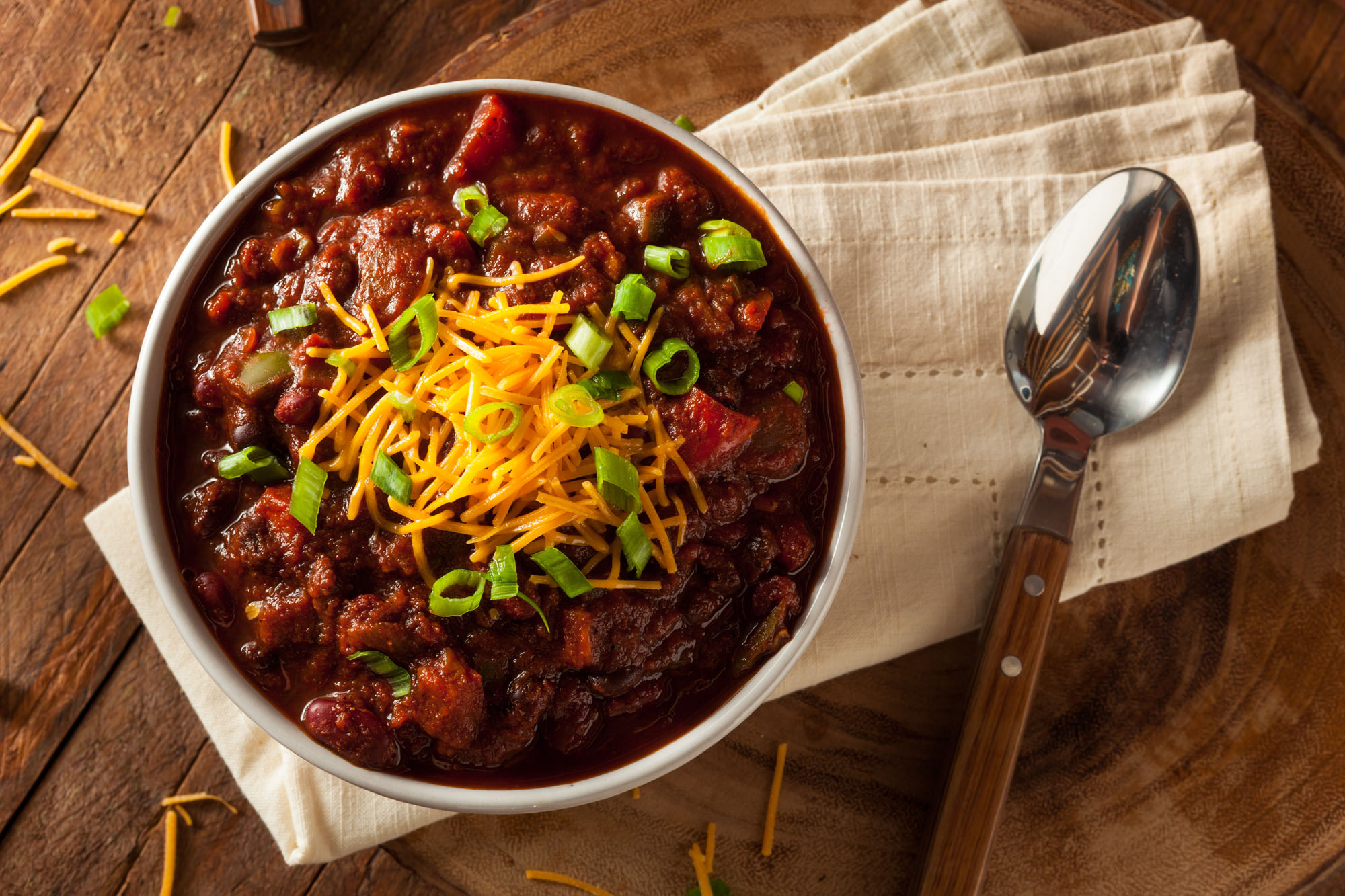 Want to make some killer chili? Try adding some coffee to the mix. Adding brewed coffee will help to tenderise the meat and adds a rich and heart flavour to the meal.
1 tbsp oil
1 finely chopped onion
1 lbs of beef mince
2 cloves of minced garlic
2 tsp child powder
1 tsp cumin
1 tbsp tomato puree
1 tin of chopped tomatoes
1 tin kidney bins
1 cup freshly brewed coffee
1/2 tsp brown sugar
1 bunch of chopped coriander
Heat the oil in a deep pan and fry the onions and beef until brown and tender. Add the remaining ingredients — excluding the coriander — and bring to a boil. Simmer for 25 minutes. Remove from heat and stir in the coriander.