Starfruit, also known as carambola, is a distinctive-looking fruit grown throughout tropical regions and enjoyed all over the world. Starfruits are about 4 inches in length with 5 long ridges running the length of the fruit. When cut crosswise the pieces resemble a star, giving it its evocative name. While beautiful to look at, this fruit has numerous culinary applications that make it a worthwhile addition to any pantry. 
What does Starfruit Taste Like?
Starfruit has a tangy, acidic taste similar to green apple mixed with grape that has a subtle, underlying sweetness. Unripe starfruit can be mouth puckeringly sour, so be sure to only use starfruit that are pale yellow with brown edges unless you're looking for bracing sourness. Starfruits don't have very fibrous pulp and their inner texture closely resembles the inside of a grape.
How is Starfruit Used?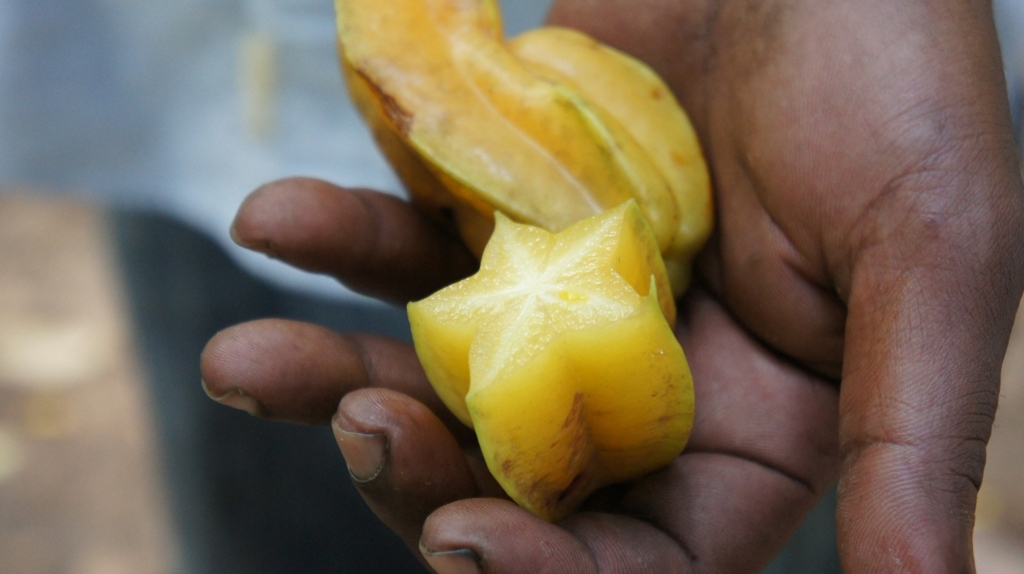 Starfruit can be eaten raw or cooked into a variety of dishes. Starfruit may be stewed with spices, cooked into jam, sauteed with meat or seafood, or pressed into juices. Add chopped fresh starfruit to fruit salads, use slices as a garnish for cocktails, or cook them into flavorful chutneys to serve alongside curries or daals. 
Where Can I Buy Starfruit?
Look for starfruit in the produce section of your local supermarket near other tropical fruits. If you have trouble tracking down starfruit locally, you can always order them online. 
Feature Image: christian ananta from Pixabay