French toast is an iconic breakfast staple, perfect for lazy Sunday mornings. We've taken traditional French toast and given it an autumnal vibe by serving it with syrupy slow cooked apples, ideal for spooning over the French toast. Make breakfast a breeze by prepping this the night before and waking up to perfectly cooked French toast, no pots or pans required!
Slow Cook: Apple French Toast
Please always check your food to ensure your food has been cooked to safe serving temperatures. Please see our guide
here
for recommended FDA Time & Temperatures.
Servings: 6
Difficulty: 3 hours and 30 minutes
Ingredients
2 apples, cored and thinly sliced
4 tbsp unsalted butter, melted
⅔ cup brown sugar
1 tbsp cinnamon, divided
4 large eggs
¾ cup whole milk
¾ cup heavy whipping cream
1 tbsp vanilla extract
½ tsp ground nutmeg
½ tsp ground ginger
1 pinch salt
8 oz (about 8 slices) white bread, cut into ½" cubes, slightly stale is best
Directions
1) In a large bowl, stir together 2 sliced apples, 4 tbsp melted butter, ⅓ cup brown sugar, and 1 tsp cinnamon until combined. Transfer mixture to a Suvie pan and place in the top zone of Suvie.
2) In the now-empty bowl, whisk together 4 eggs, remaining ⅓ cup brown sugar, 3/4 cup whole milk, 3/4 cup heavy cream, 1 tbsp vanilla, 2 tsp cinnamon, 1/2 tsp nutmeg, 1/2 tsp ginger, and a pinch of salt until smooth.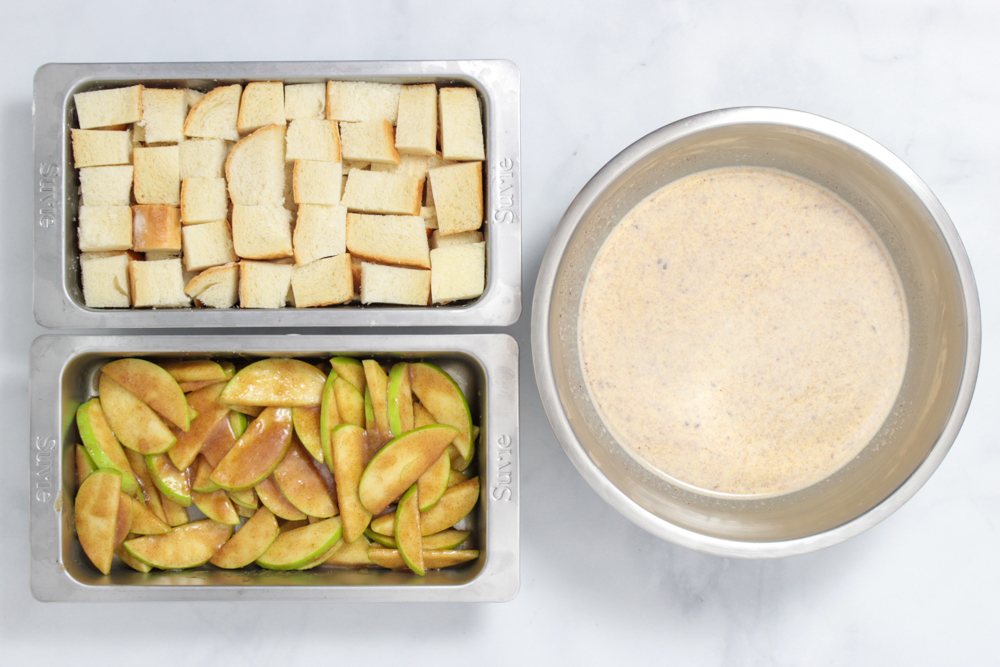 3) Spray a Suvie pan with cooking spray. Arrange 8 oz bread cubes in the pan. Pour custard over the bread making sure all the bread pieces are saturated.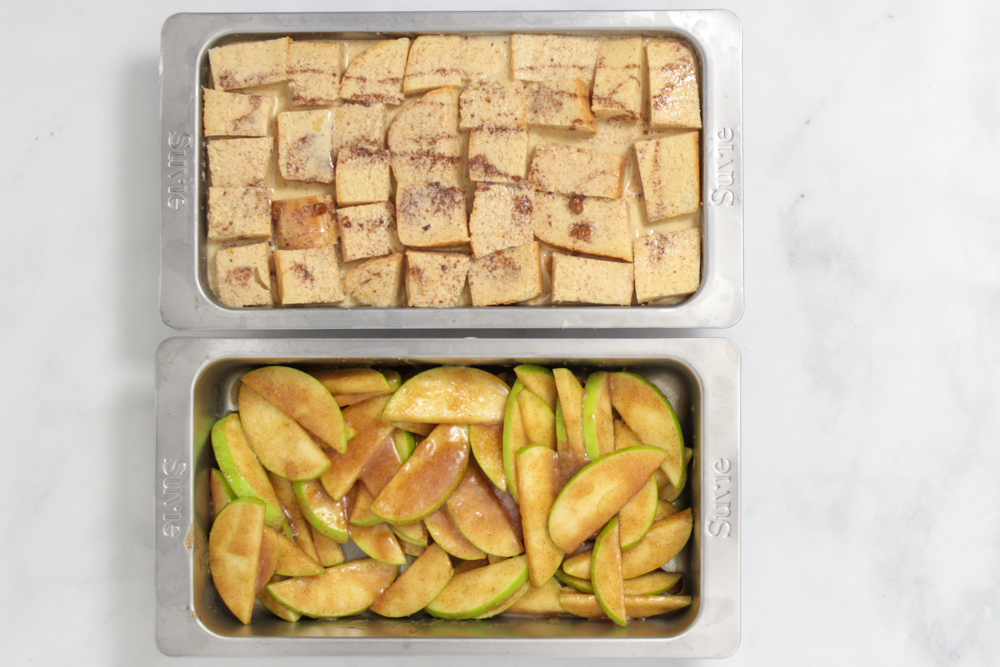 4) Insert pan into the bottom zone of Suvie, input settings, and cook now or schedule.
Suvie Cook Settings
Bottom Zone: Slow Cook High for 1 hour and 30 minutes
5) After the cook, remove pans from Suvie. Cut French toast into rectangles and divide between plates, spooning apples and their sauce on top. Note: If desired, French toast can be broiled for 5-10 minutes until golden brown to finish. Watch closely to avoid burning.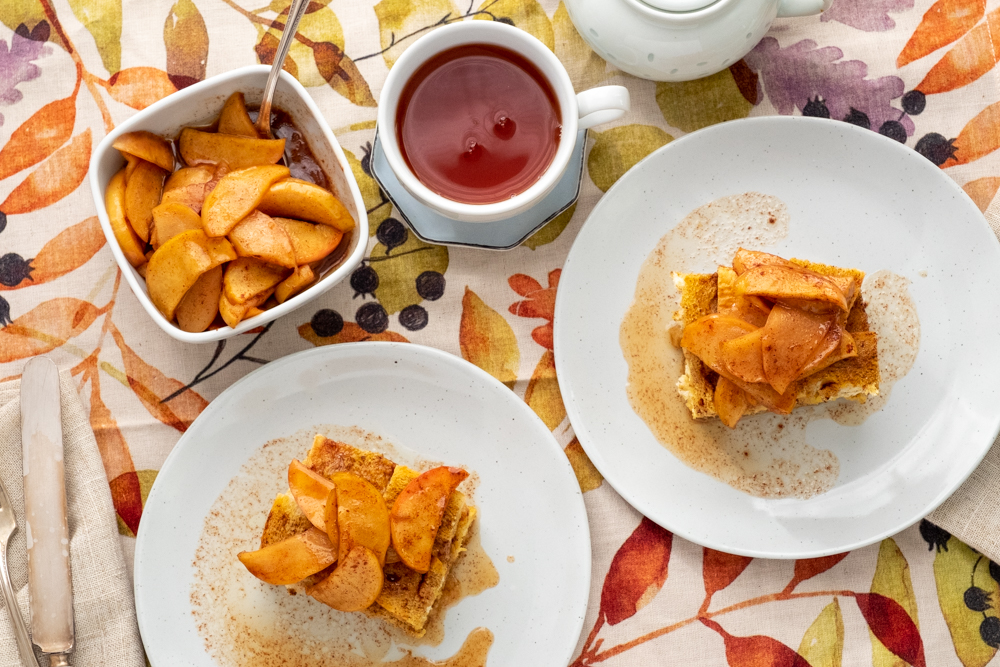 Note: If you would like to make this recipe in Suvie 1.0, insert pans into the top zones of Suvie, fill reservoir, and set to Slow Cook on High for 1 hour and 30 minutes.