Beef and broccoli is a classic American Chinese takeout dish and thanks to Suvie now you don't have to leave your house to get it. We use a soy sauce based marinade that thickens after cooking thanks to cornstarch. Toss the sauce with broccoli, serve over rice, and dinner is ready to go. If you have picky eaters in your house you can switch the vegetable to whatever works best for your family.
Beef and Broccoli
Please always check your food to ensure your food has been cooked to safe serving temperatures. Please see our guide
here
for recommended FDA Time & Temperatures.
Servings: 4
Difficulty: 2 hours and 30 minutes
Ingredients
1 lb sirloin steak
2 tbsp cornstarch
⅓ cup low-sodium soy sauce
3 cloves garlic, minced
1 tbsp freshly minced ginger
⅓ cup brown sugar
2 tbsp rice vinegar
1 tbsp sriracha
3 tbsp sesame oil, divided
2 cups broccoli florets
1 cup jasmine rice
3 scallions, thinly sliced, for garnish
1 tbsp sesame seeds, for garnish
Directions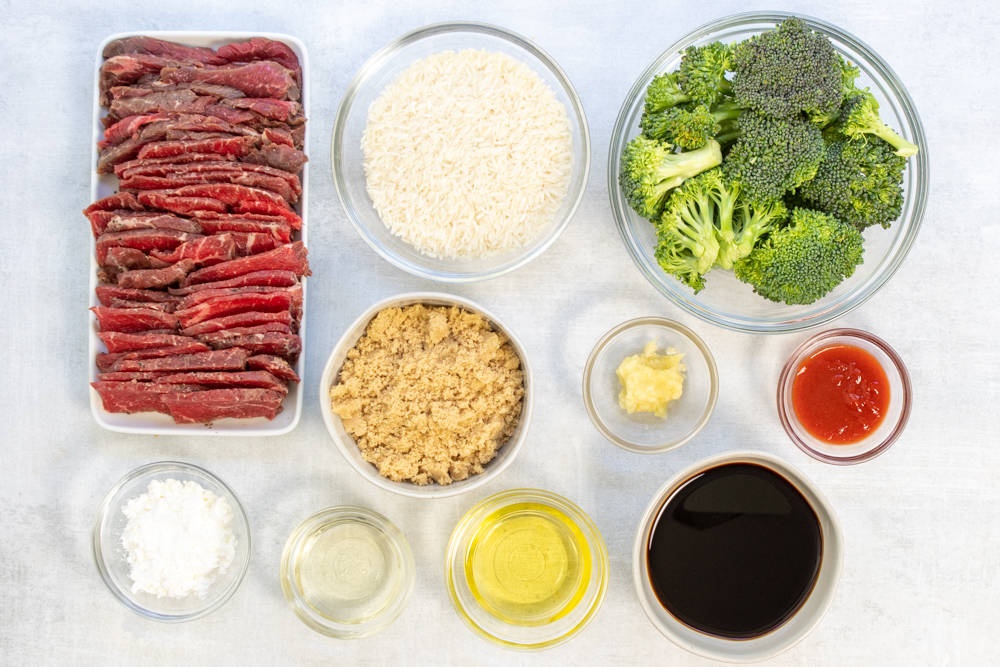 1) Place 1 lb sirloin steak in the freezer for 20-30 minutes then slice against the grain with a sharp knife into thin pieces.
2) In a large mixing bowl, whisk together 1/3 cup soy sauce, 2 tbsp cornstarch, 3 minced garlic cloves, 1 tbsp ginger, 1/3 cup brown sugar, 2 tbsp rice vinegar, 1 tbsp sriracha, and 2 tbsp sesame oil. Add the sliced steak and toss to combine. Pour the steak and marinade into a vacuum bag. Vacuum seal the steak, place in a Suvie pan, and cover completely with water. Load pan into the bottom zone of Suvie. Input settings and cook now or schedule
Suvie Cook Settings
Bottom Zone: Sous Vide at 125°F for 1 hour
Top Zone: None
3) Place 1 cup jasmine rice in the Suvie rice pot (black handles). Cover pot with lid and place inside the Suvie Starch Cooker, ensuring pot is centered on the hot plate. Input settings and cook now or schedule.
Suvie Starch Cooker Settings
Rice, Long Grain, 1 Cup
4) After the cook, pour off water from the beef pan, wipe pan dry, then return steak and sauce to the pan. Return the pan the bottom zone of Suvie.
5) Toss broccoli with remaining 1 tbsp sesame oil and season with salt and pepper to taste. Place pan in the top zone of Suvie. Input settings and cook now.
Suvie Cook Settings
Bottom Zone: Broil for 20 minutes
Top Zone: Roast at 400°F for 25 minutes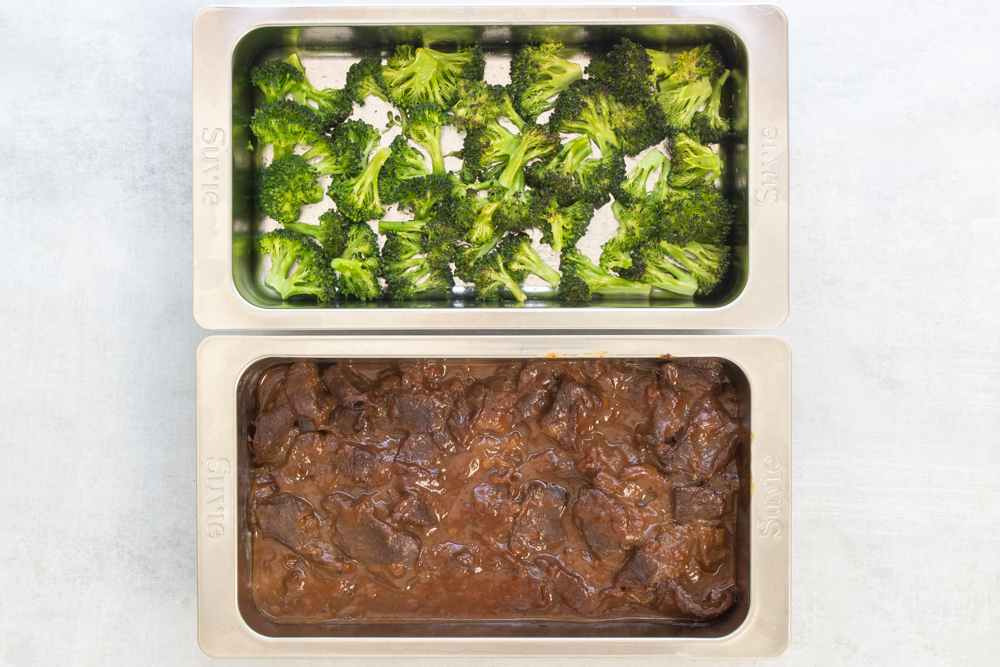 6) When the broil is complete, remove pans from Suvie. Fluff rice with a fork and divide between plates. Top rice with steak and broccoli. Sprinkle sliced scallions and sesame seeds over each plate and serve.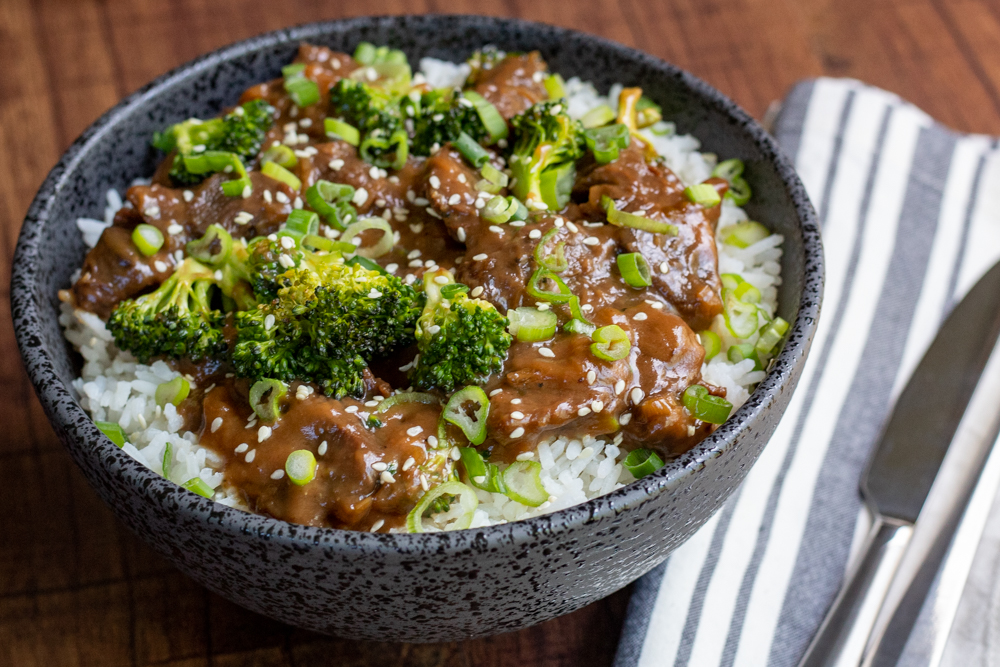 Nutrition
Nutritional Information per serving ( servings per recipe): Calories 509, Total Fat 15.5g, Total Carbohydrates 64.8g, Total Sodium 347.7mg, Total Protein 27.9g